On the Search Screen, the map automatically populates with listings matching your subject property's current criteria. You can adjust your search filters in several ways to pull in the listings that work for you. Check out all the capabilities the Search Screen has to offer!
Search Screen Overview
Search Filters
Adjust your search results by choosing criteria like Listing Status, Property Types, Property Info, and more. These filters will be applied no matter what type of search you are doing (see below).

Note: If you receive no results after searching by location, broaden your search first then narrow it down by setting the filters. This requires you to reset the filters then go back into the filters and apply your desired criteria.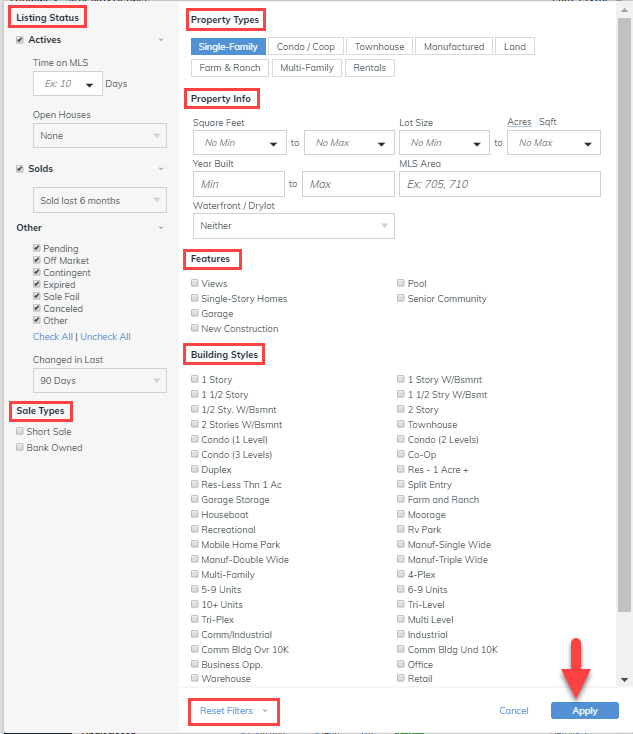 Note: The Building Styles option may not be enabled for you. If you would like the option to search by Building Styles and you do not have it, please reach out to your brokerage.
Location Search
Search by City, Single Address, Neighborhood, or Zip Code (see below).

MLS Number Search
Search by MLS Number or enter multiple MLS numbers using a comma to separate them (see below).

Map Filter
Zoom in and out to adjust the area of your search (see below).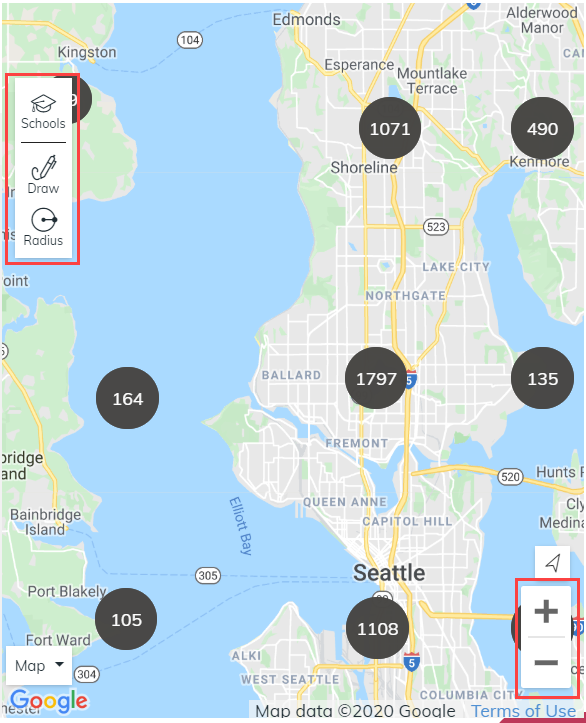 School Filter: Search for listings based on school zones. Search both private and public-school boundaries (see above).
Draw Filter: Draw directly on the map to create a search boundary (see above).

Use the Quick Draw to draw a search border.
Use the Multi-Draw tool to draw a multi-point search border.

Radius Filter: Create a search radius and adjust it as needed to get the exact radius size desired (see above).
Price Filter
Set minimum and maximum prices for your search results (see below).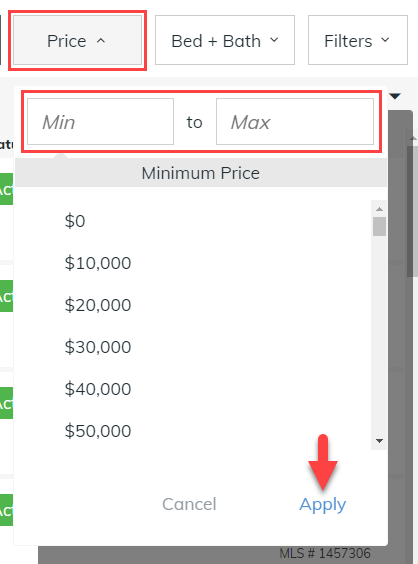 Bed and Bath Filter
Set minimum and maximum bed and baths for your search results (see below).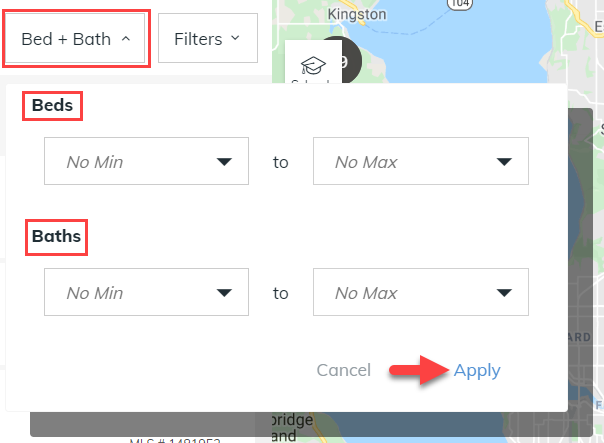 INRIX Drive Time Filter
Find listings within a particular drive time of your client's desired location (see below).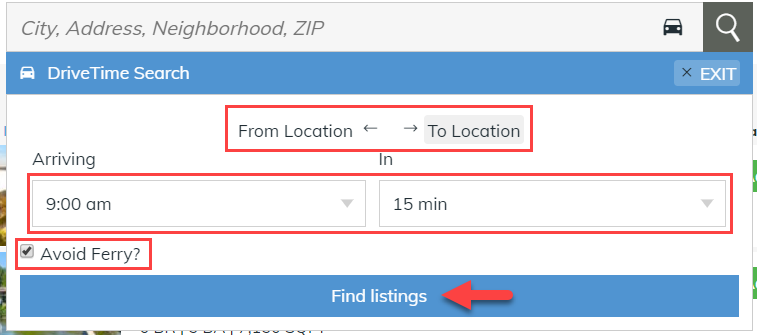 More Search Resources
Please use the following links to learn more about searching: