Neighborhood News is the monthly market email drip campaign you can set and forget. Set up the subscription for all of your contacts, just a few, or groups of people. Neighborhood News provides people with relevant, housing market statistics and information by zip code or location – all branded with your contact information. Here is an overview of what is included!
Neighborhood News Overview
Each email is branded with your brokerage logo and colors and includes your contact information. The market information displayed is specific to the location you determine when setting up the subscription for each person - either a zip code area or a more targeted, custom subscription.
After setting the subscription, the email is sent every month without any additional step by you. Your customer will have a View Full Report button to see additional information (see below).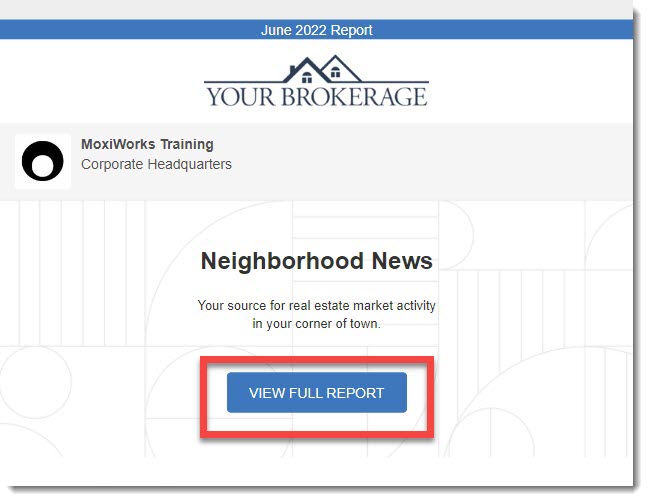 The full report will open in an Internet browser window. If you have a MoxiWebsite, it will open in a page on your website. If you do not have MoxiWebsites, the report will open on its own stand-alone page.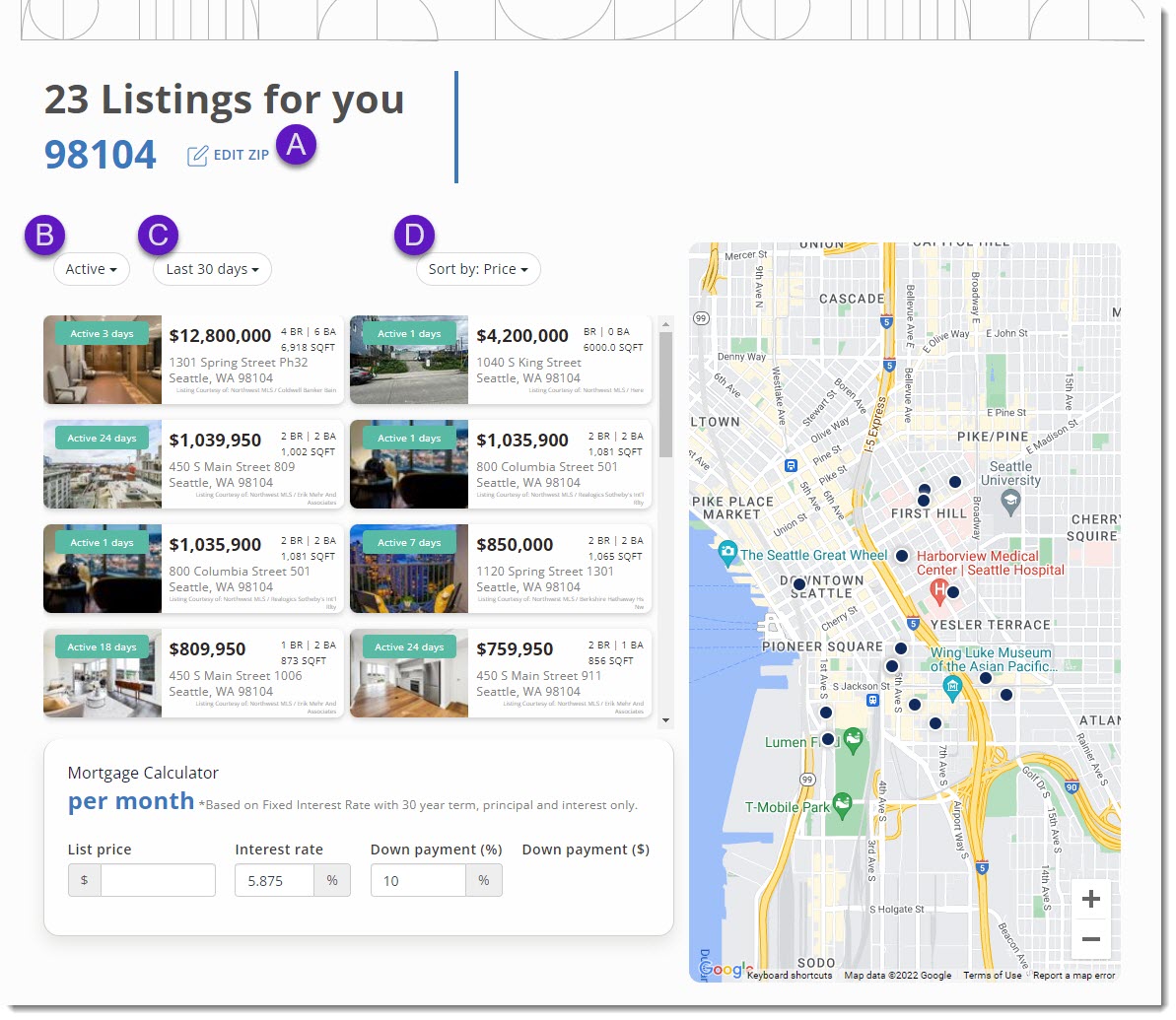 Listings displayed in the report are to show what is currently on the market or recently sold. Your customer can adjust any of the following:

Zip Code: The location for the report can be changed to view other areas. This can be changed just in the view or for all future reports

Status: Switch from Active listings to Sold listings if available in the MLS area

Days on Market: View listings by when they entered the market, 30, 60, or 90 days

Sort: Change sort order from Price to Bed, Baths, Square Footage, or Status

NOTE: The listings shown in the Neighborhood News Market Report are pulled from all MLSs your brokerage has a contract within the area. It is not limited to only the MLS associations to which you belong.

NOTE: This is meant as a trend report for a specific area and not as a Saved Search to find properties. To learn how to set up a Saved Search for your customer, please see these help articles -
Creating a Saved Search in MoxiEngage
Creating a Saved Search in MoxiWebsites
You can view any active listing's details by selecting the listing on the full report and then selecting VIEW DETAILS (see below).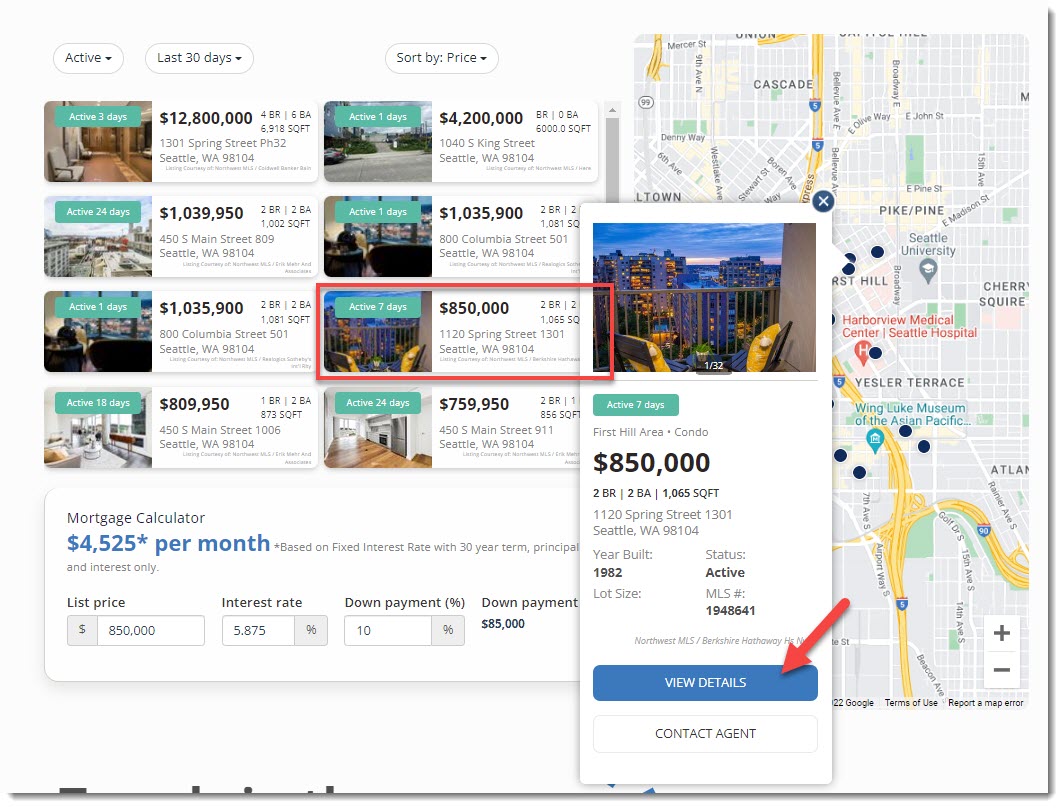 Trends in the Surrounding Market Area look at changes that have occurred over the last 12 rolling months. Trends to view include Median sold prices, Days on market, Listing vs sold prices and Total active and pending listings.
Additionally, there will be a section showing the changes in the previous two-month period (see below).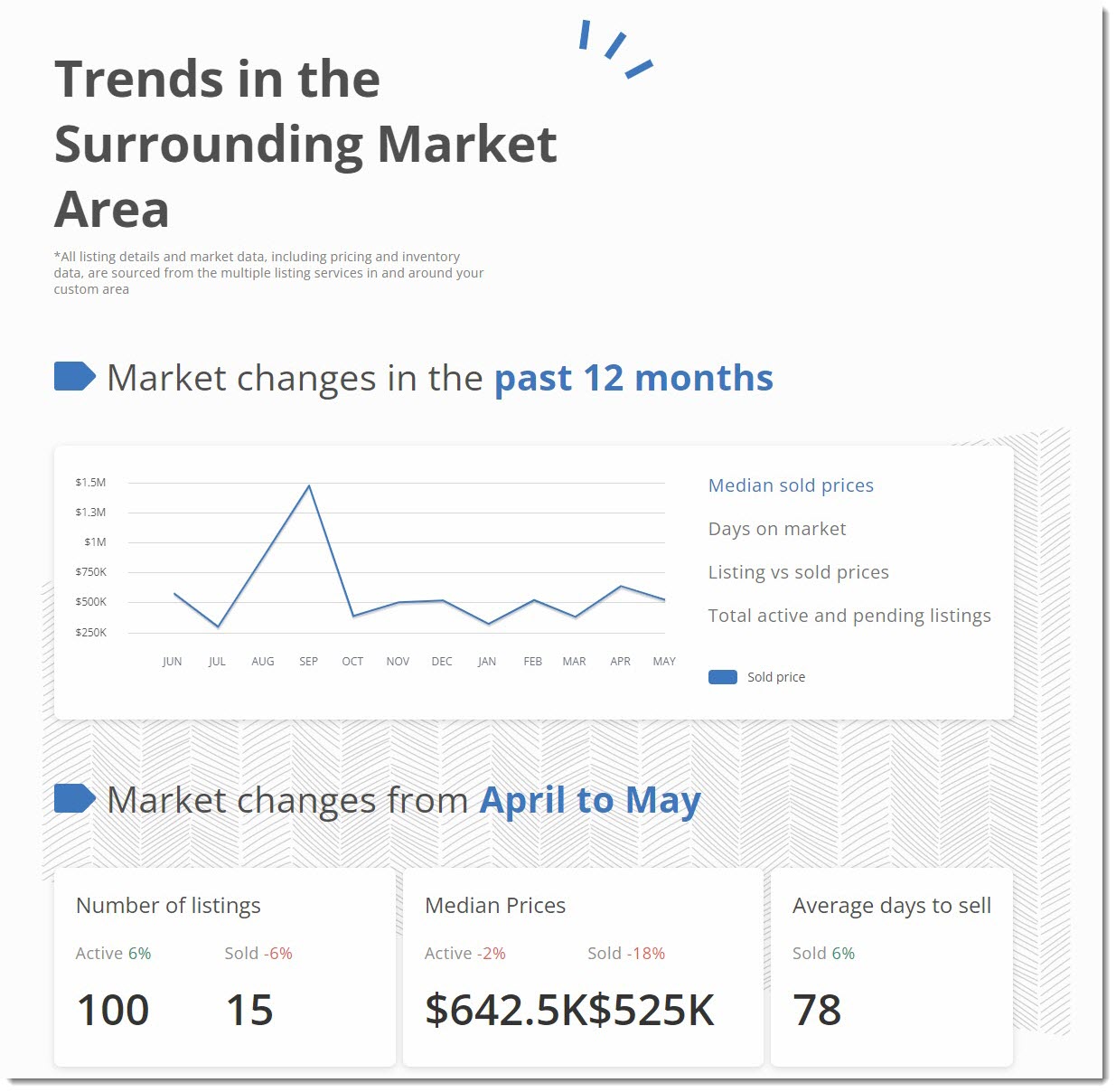 Finally, there is a call to action at the bottom of the full report encouraging your customer to reach out and contact you for more insight into what this market data might mean to/for them.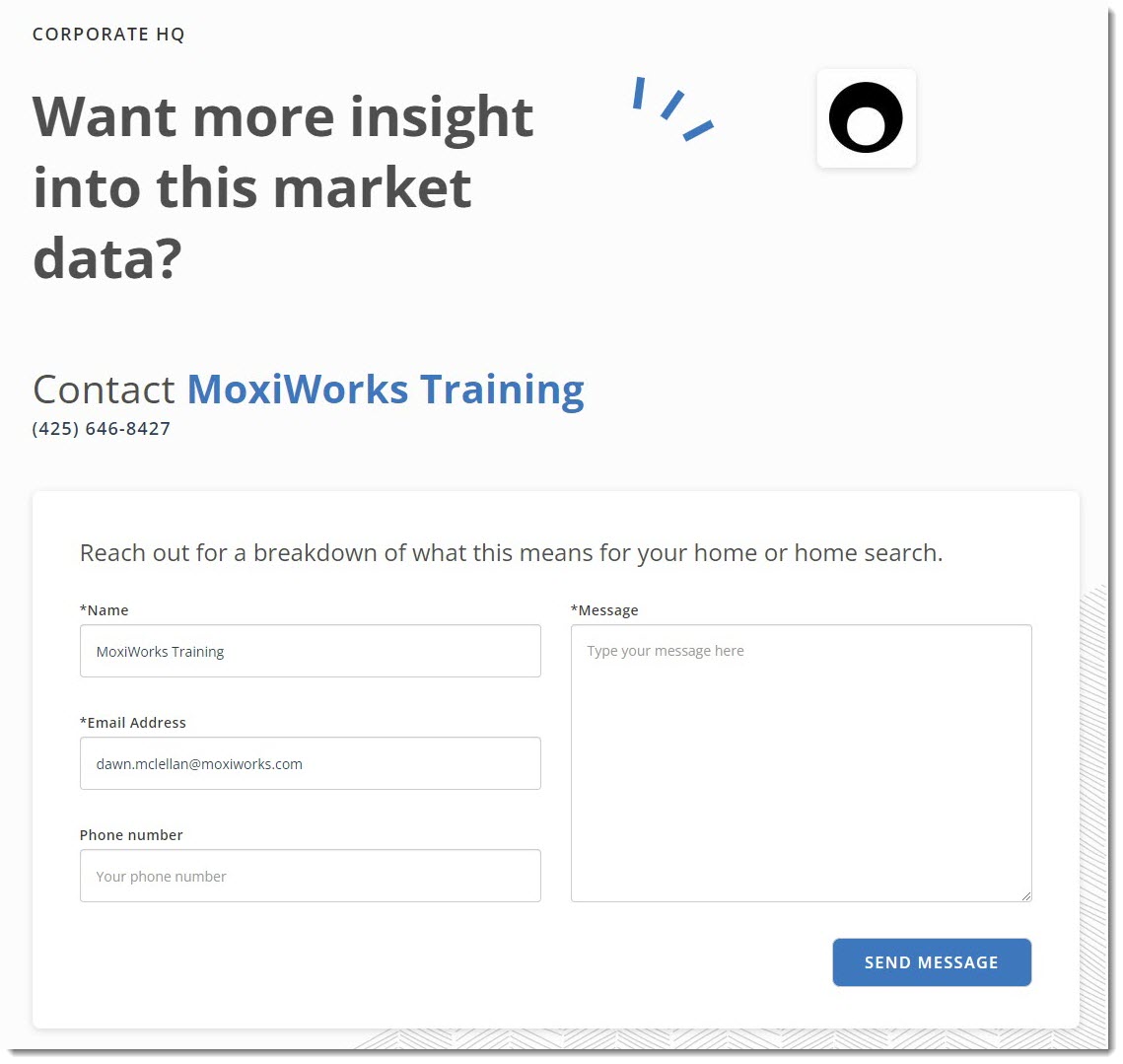 Now you are well-acquainted with how Neighborhood News works! Check out the resources below on how to subscribe your contact to Neighborhood News!
Subscribing an Individual to Neighborhood News
Subscribing Multiple People to Neighborhood News