Neighborhood News is the monthly market update email sent on your behalf to a targeted group of contacts. Neighborhood News provides people with relevant, housing market statistics and information by zip code or location – all branded with your contact information. Here is an overview of what the emails include!
Neighborhood News Overview
Each email is branded specifically with your contact information and an abundance of marketing statistic data for the target area.
1. The email arrives every month with a button at the very end for the recipient to view the full report (see below).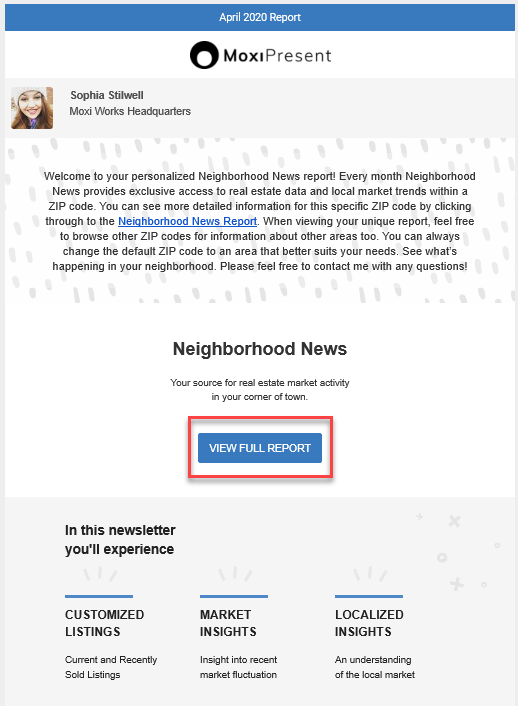 2. When the recipient clicks on the View Full Report button, they will instantly be directed to your agent website to see the live market report. The listings here can be filtered by number of variables like (1) listing status, (2) days on market, (3) zip code, (4) listing price and more.
Disclaimer: The listings that populate in the Neighborhood News Market Report are pulled from all MLS' your brokerage has a contract within the area. It is not going to pull data from only the MLS you belong to.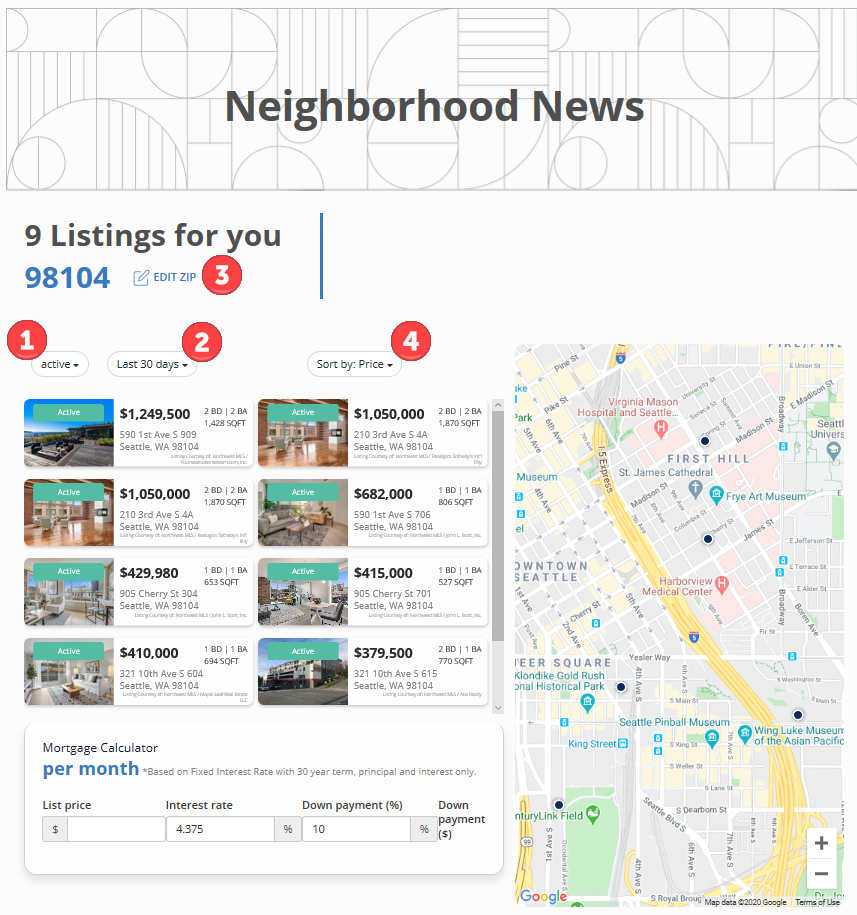 3. If the person looking at your Market Report is interested in an active listing, they can click on the address and the listing's page will open in a new tab with additional details (see below).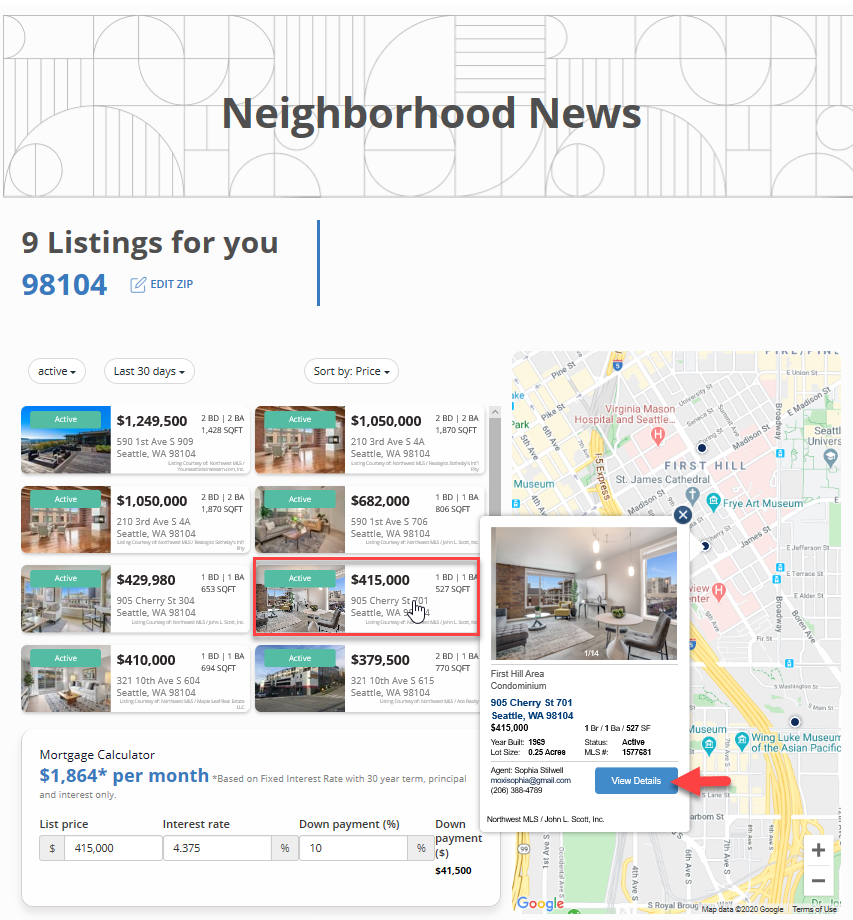 4. As the client scrolls down, they will also be provided Market Trends for the report area. These will display Monthly and Yearly trends.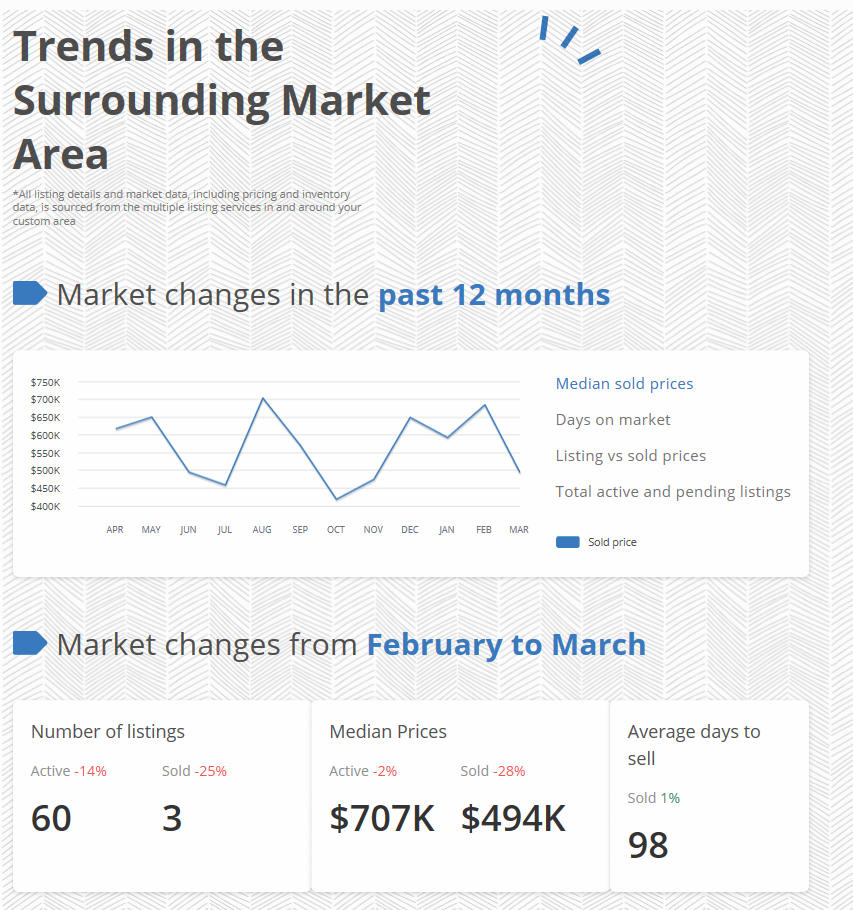 5. When they reach the end of the report, they will see the sending agent's contact information as well as a form for them to reach out to the agent directly from the report.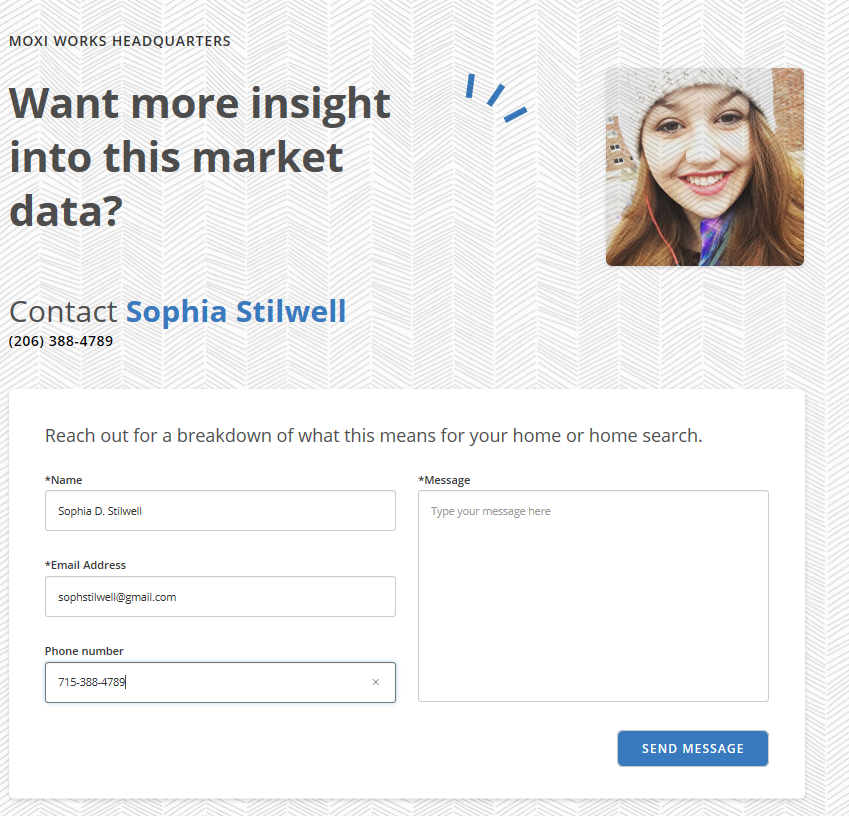 Now you are well-acquainted with how Neighborhood News works! Check out the resources below on how to subscribe your contact to Neighborhood News!
Subscribing an Individual to Neighborhood News
Subscribing Multiple People to Neighborhood News