Neighborhood News is the monthly market email drip campaign you can set and forget. Set up the subscription for all of your contacts, just a few, or groups of people. Neighborhood News provides people with relevant, housing market statistics and information by zip code or location – all branded with your contact information.
Subscribe Multiple People to Neighborhood News
Quick Neighborhood News
Custom Neighborhood News
Subscribe Multiple People to Neighborhood News
From the My People page, select the checkbox next to each name you wish to subscribe or choose Select All.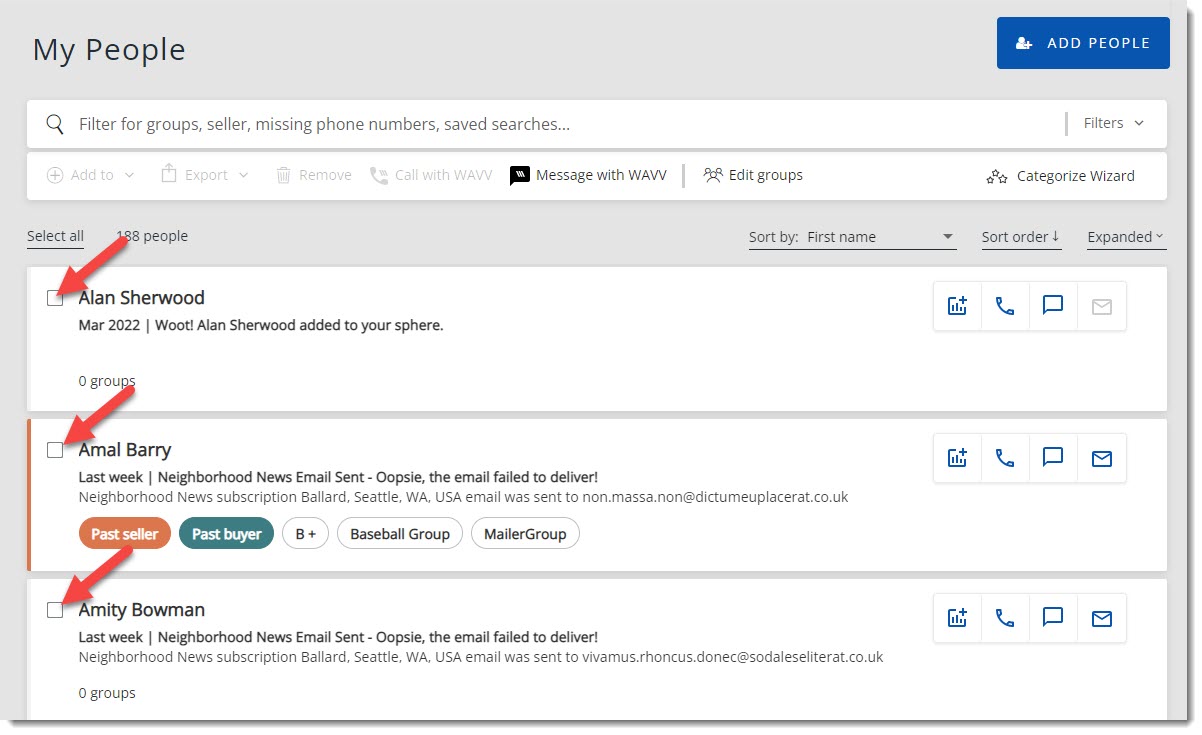 Select + Add To. Then from the drop-down menu, select Neighborhood News and choose either Quick or Custom.
Quick: Use a zip code to indicate the market area used for the Neighborhood News report
Custom: Create a report that includes multiple zip code areas, focus on a smaller neighborhood, or highlight specific property types to display first in the report.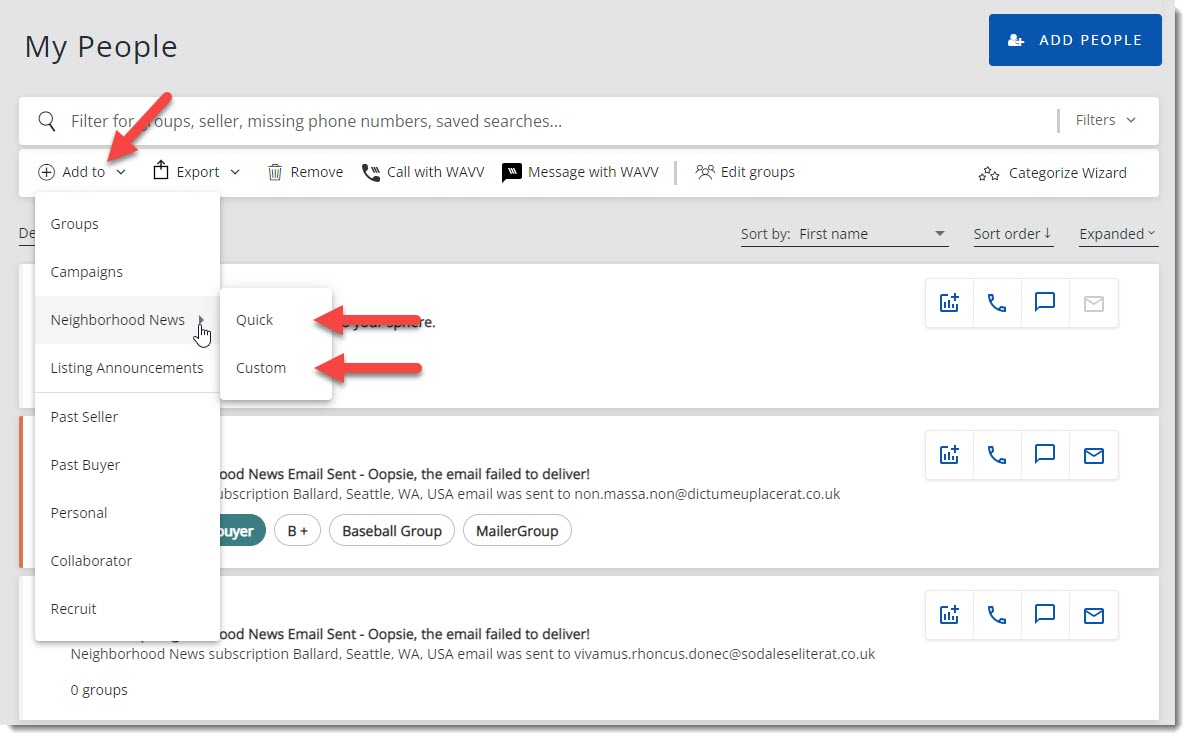 Quick Neighborhood News
After selecting Quick from the drop-down menu, a panel will slide out from the right side of the screen displaying a list of all the people you selected to receive a Neighborhood News subscription.
Enter the Zip code area for the report. This can be the same or different for each person.
Confirm the email address of each person. If there is more than one email associated with the person, you can select from a drop-down menu which email address the report should be sent to.
When ready to send, select Done.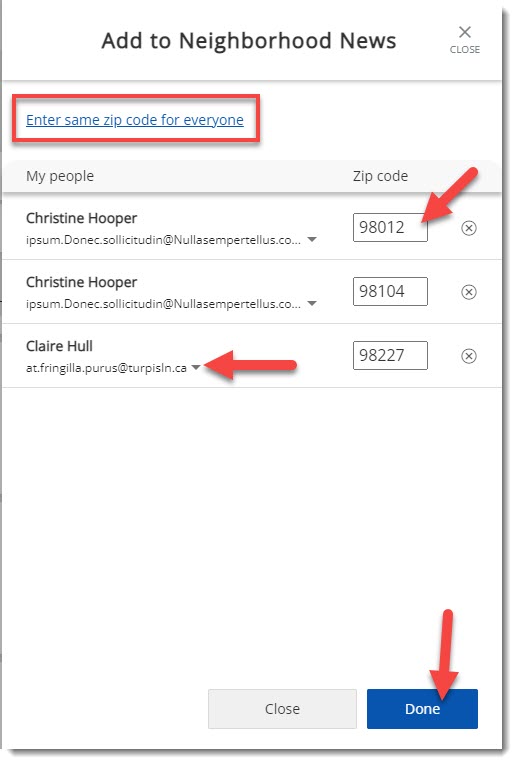 Custom Neighborhood News
Create a targeted market trend report that will grab your customer's attention. Does your customer live in a single-family home or a condo? Are they in an urban setting or more suburban? If you chose the Quick Neighborhood News method, would your person see information they will think does not fit them? Custom Neighborhood News allows you to create a more targeted report for your person.
Select the parameters of your search using the Customize Search pop-up and then select NEXT (see below).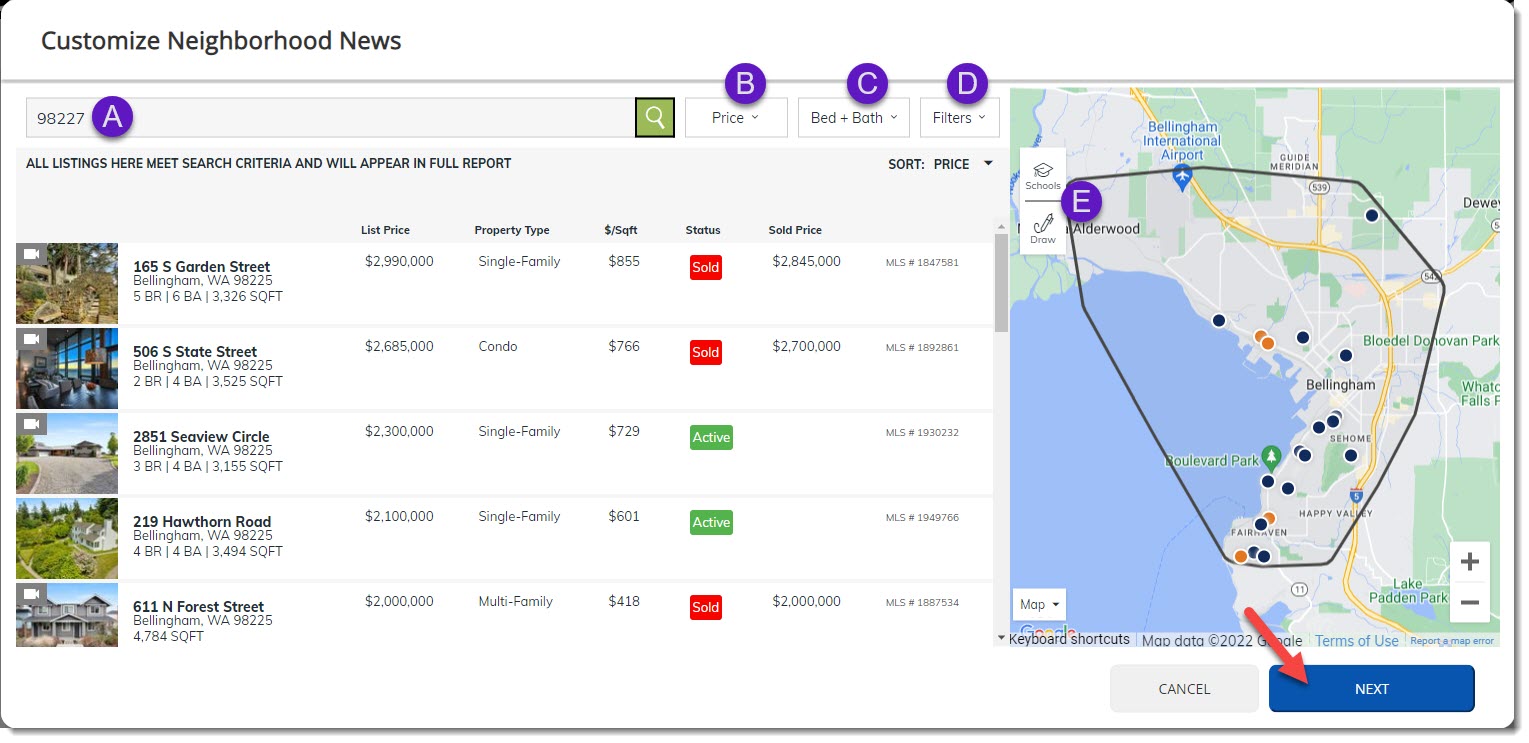 Location: search by Location, Zip Code, Address, or Neighborhood

Price: set Price Minimums and Maximums

Bed + Bath: choose Bed and Bath Counts

Filters: add additional filters for Property Type and Square Footage

Boundary: search by School district or attendance zone boundaries, or Draw custom search boundaries
Confirm recipients and select Next (see below).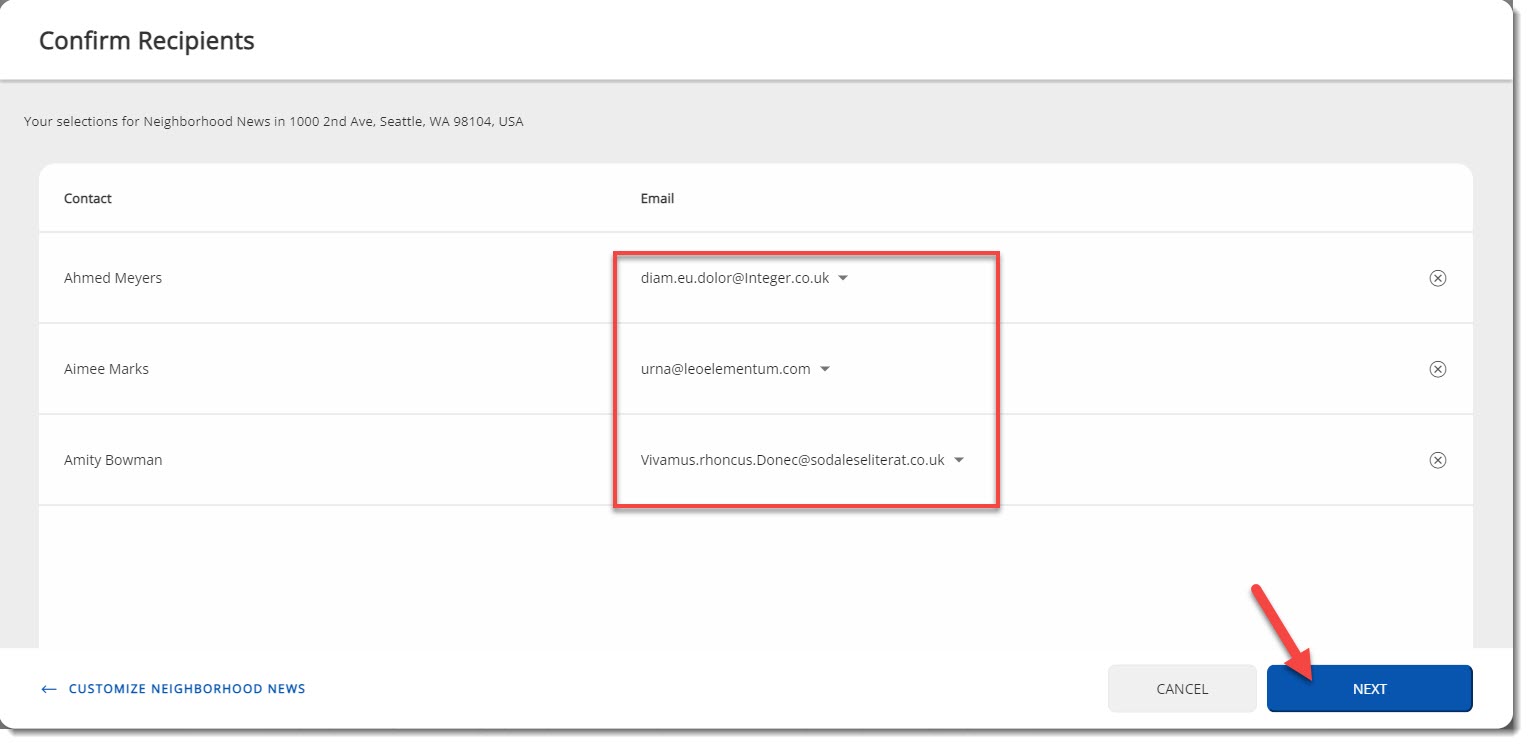 Preview both email and full report and then SEND TO (see below).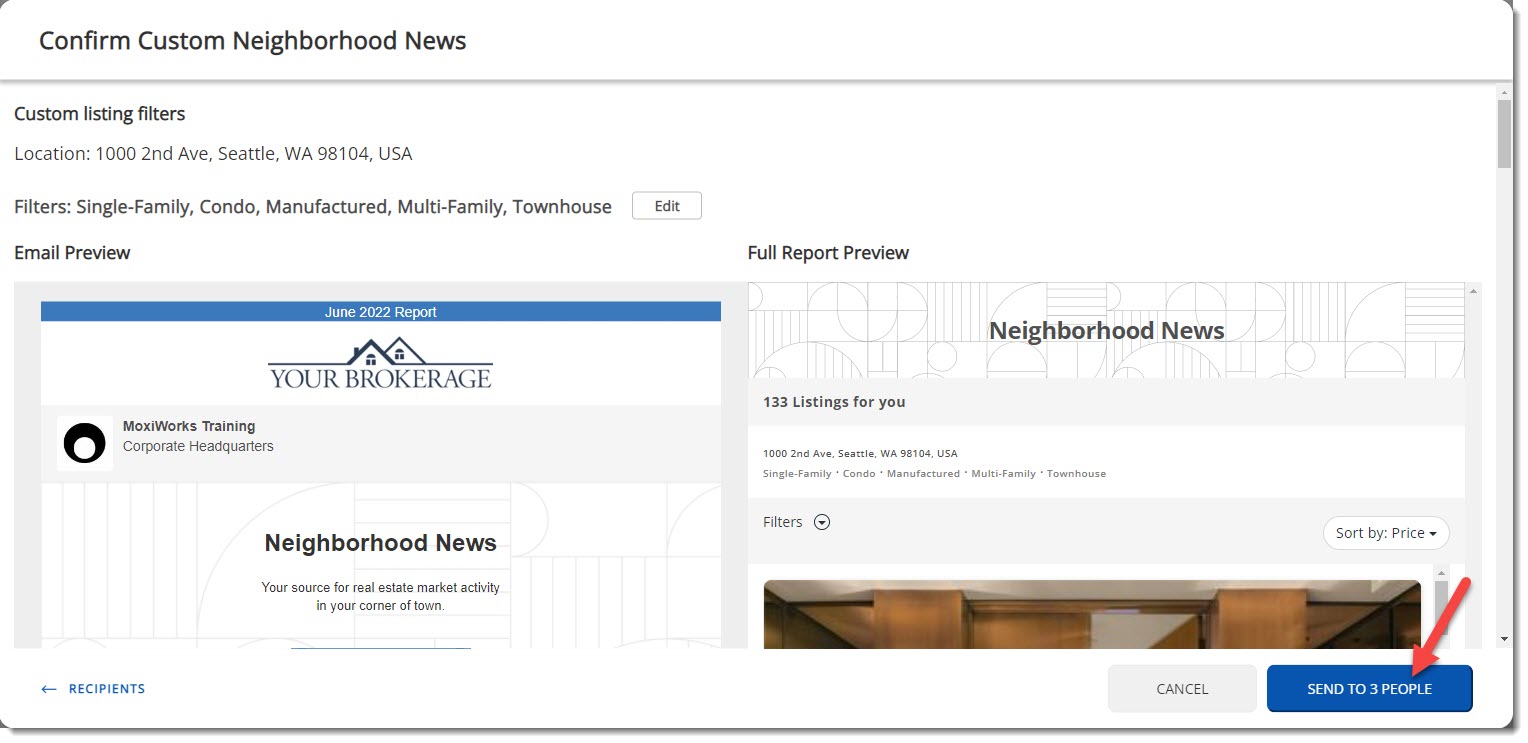 Additional Resources