When working in Campaigns, you may want to add additional emails or remove emails from the campaign list to personalize your emails to your clients. It's easy to make adjustments to your campaign schedule to include all the emails you want!
Note: Not all brokerages allow agent accounts to have the ability to edit campaigns. If you do not have the ability to edit a campaign but would like to have this as a part of your Campaigns, please reach out to your breakage directly.
Customizing a Campaign
1. From the Campaigns home screen, choose Add From Library in the top right (see below). If you have already downloaded the campaign you want to customize, skip to step three.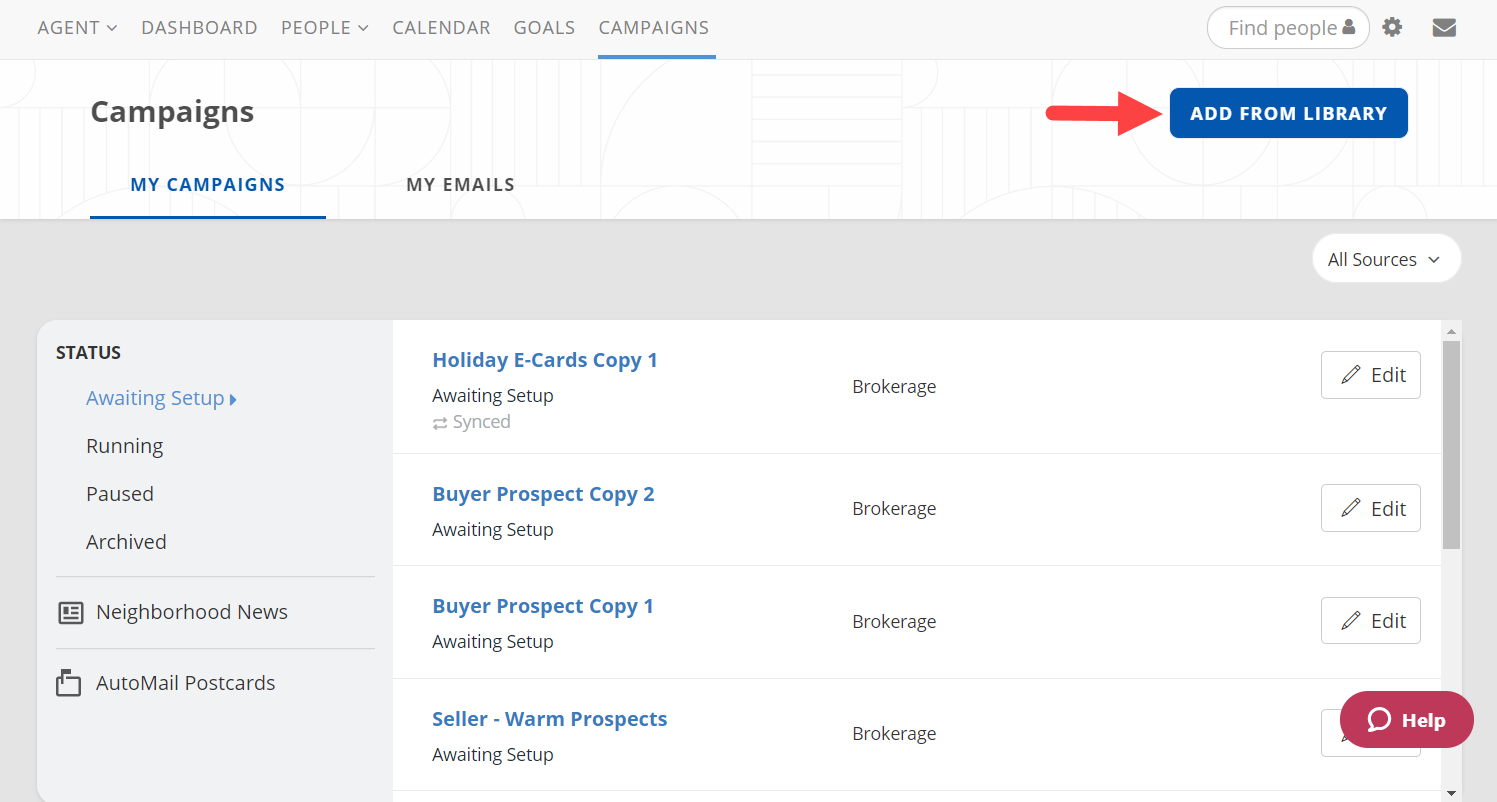 2. Select the campaign you would like to customize by selecting Add To Campaigns. Select Close when you're finished selecting the campaign (see below).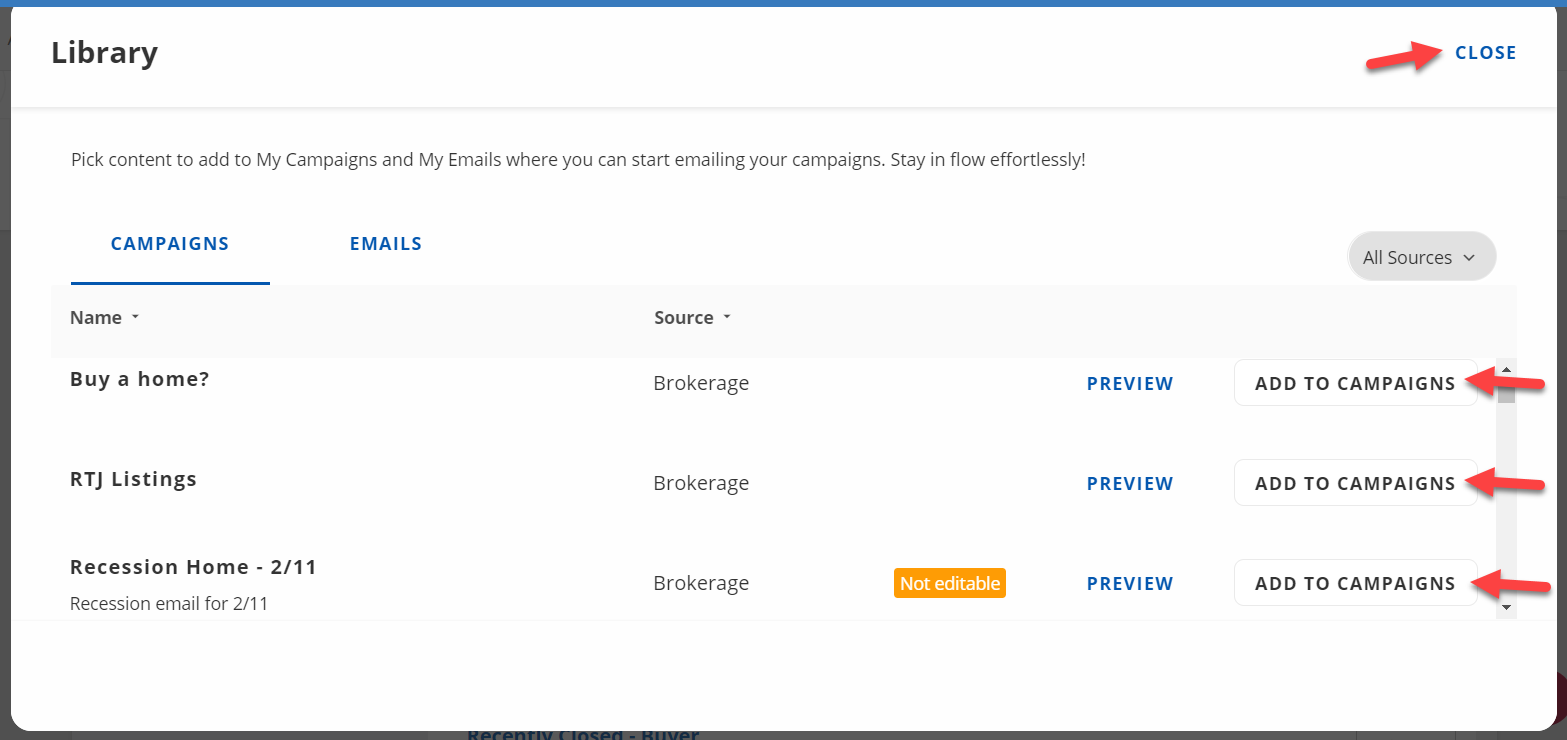 Note: You can select Preview to see the campaigns as needed to be sure you are selecting the correct campaign. Not all campaigns are editable and will be indicated as such with an orange Not Editable icon (see below).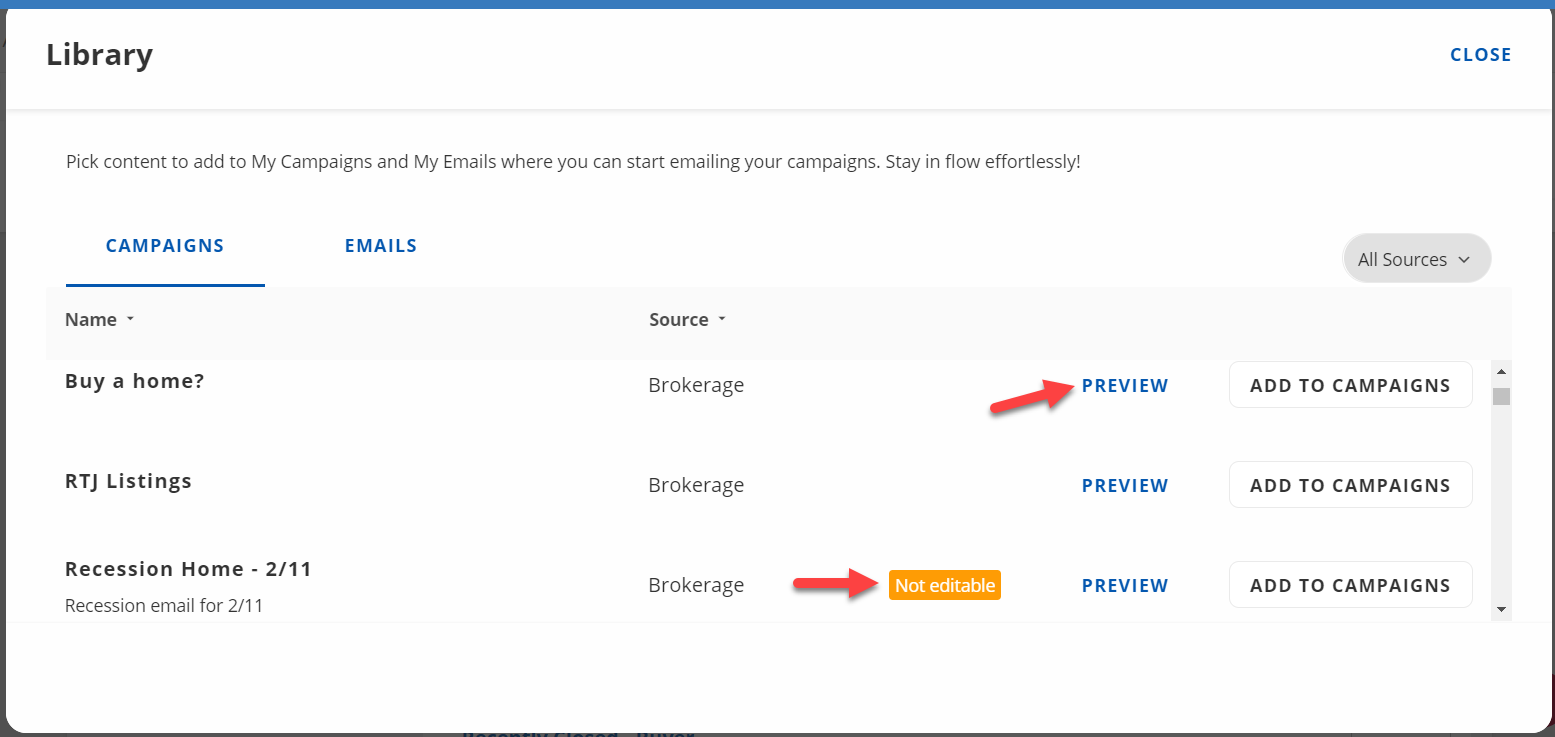 3. From the Awaiting Setup section and click Edit on the campaign you want to customize (see below).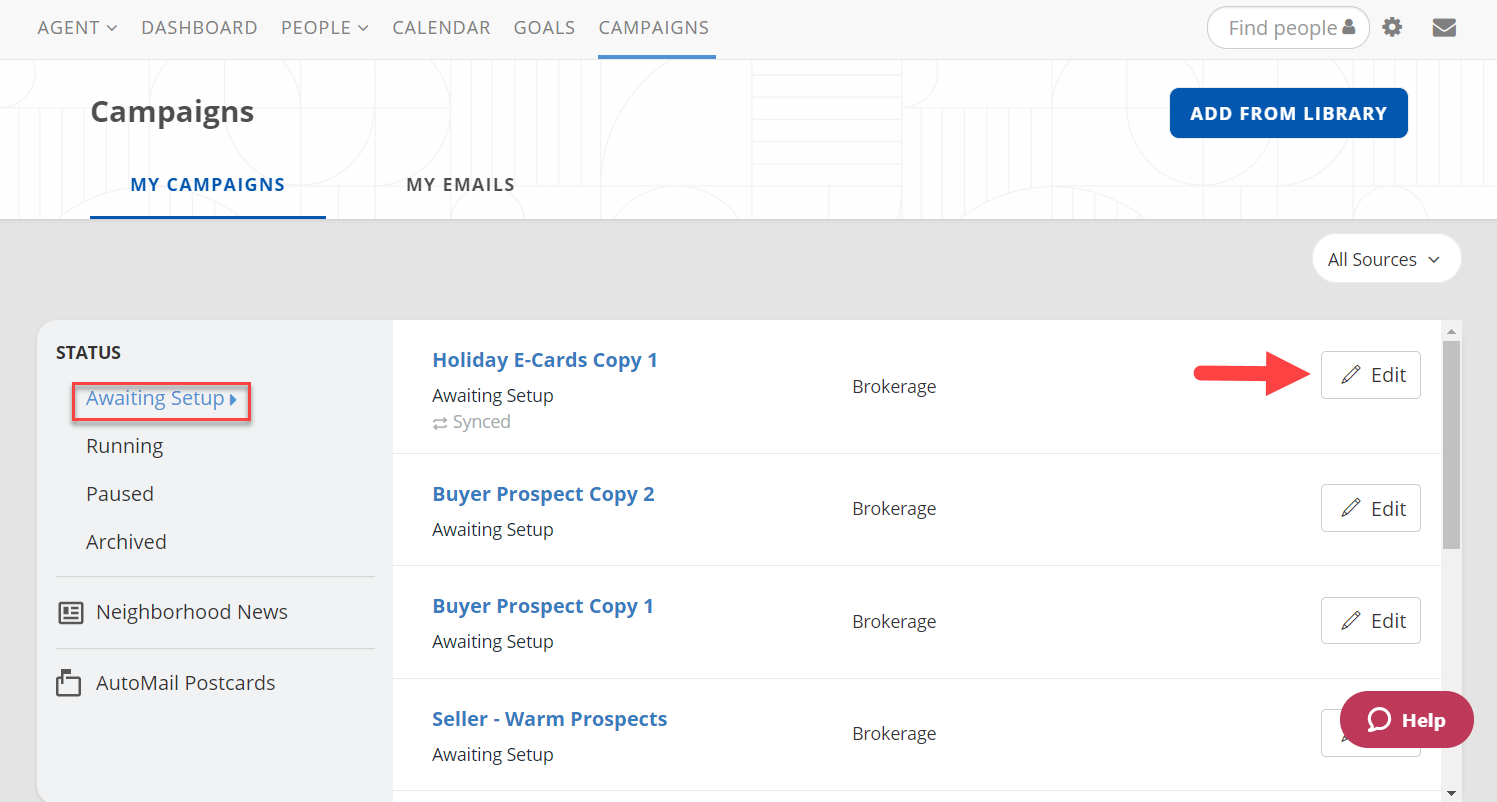 4. Here you will see the schedule of all emails within the campaign. You will have the option to replace the emails and change the schedule so your campaign included everything you need (see below).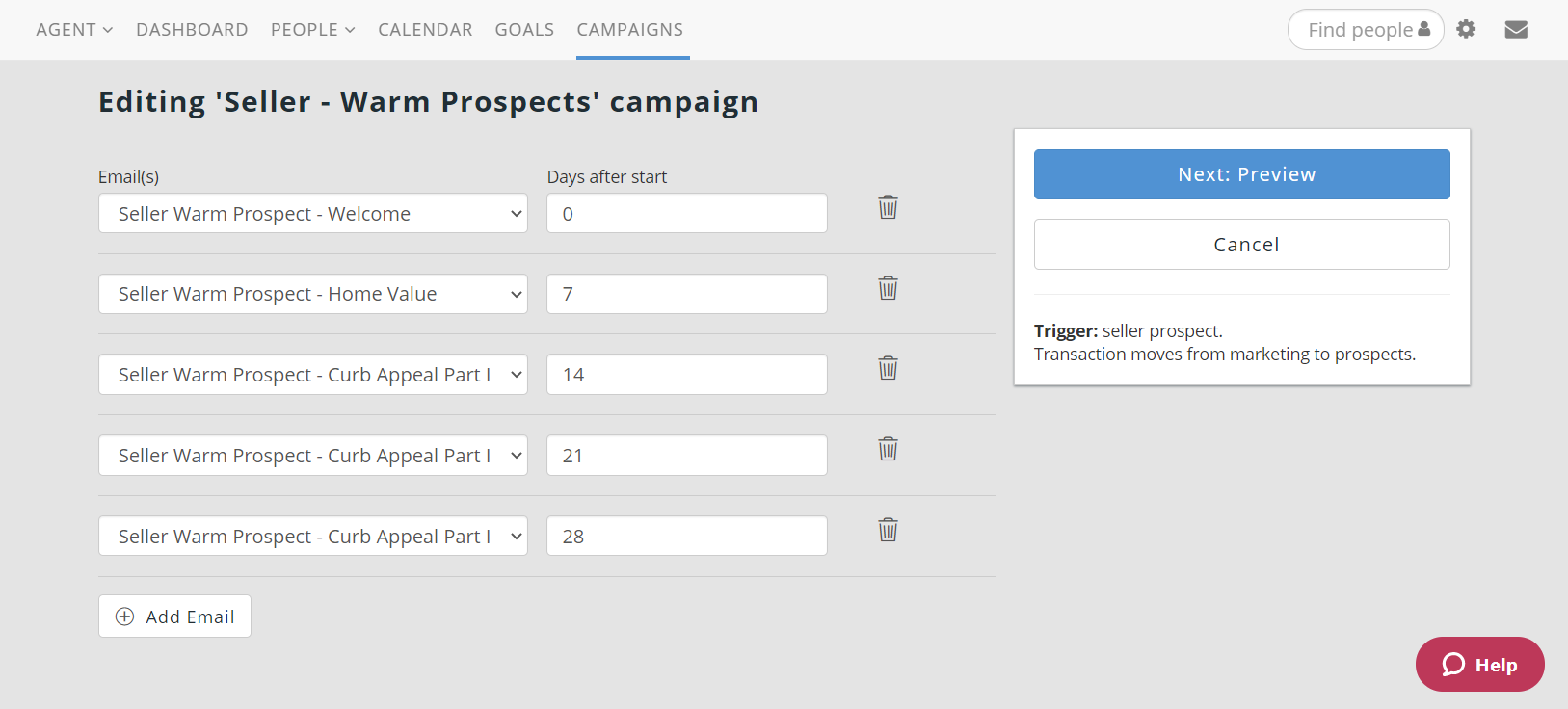 5. To update the schedule, use the text box under the Date section. Depending on the campaign type, this will be by the number of days from the start, or by calendar date (see below).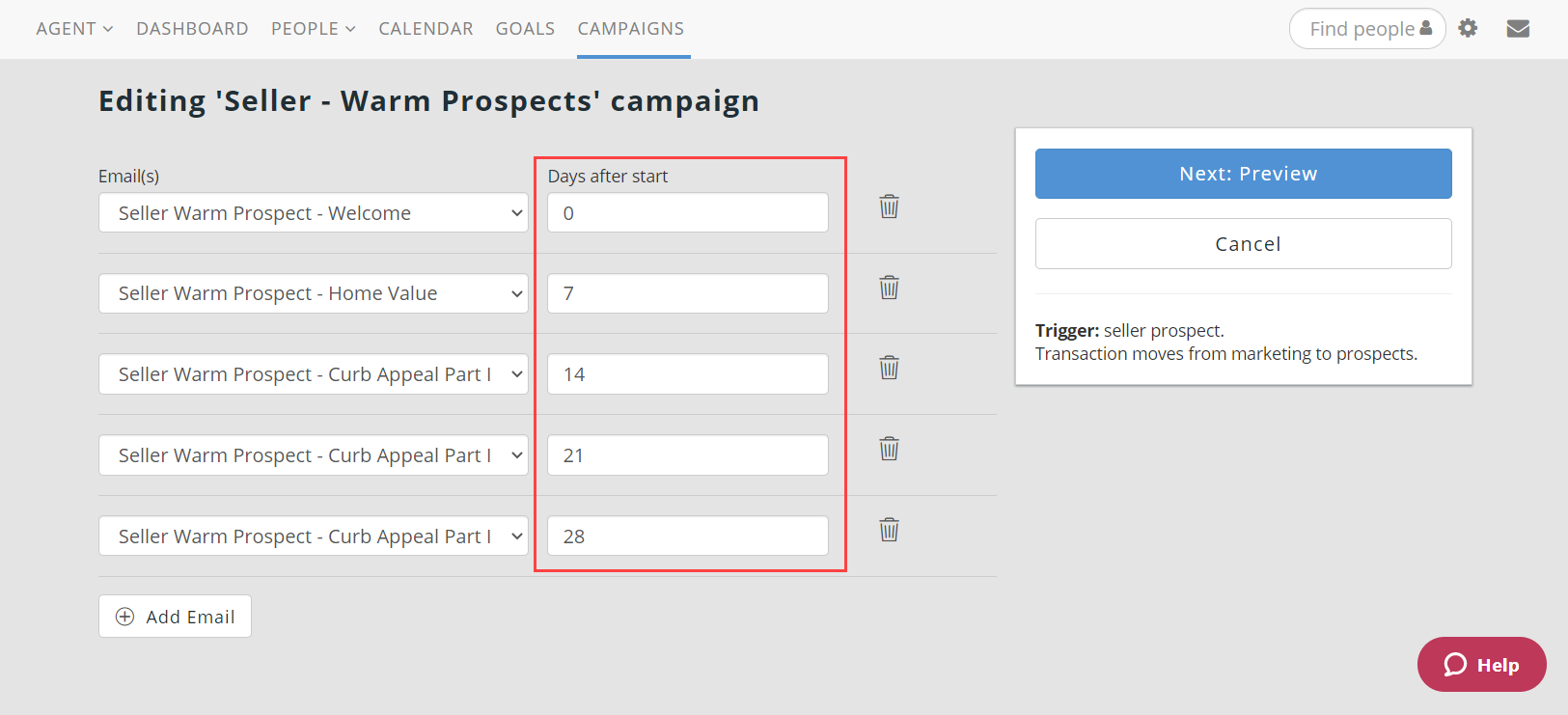 6. To change any of the existing emails, choose the drop-down menu under the Email(s) section or add new emails with the Add Email button (see below).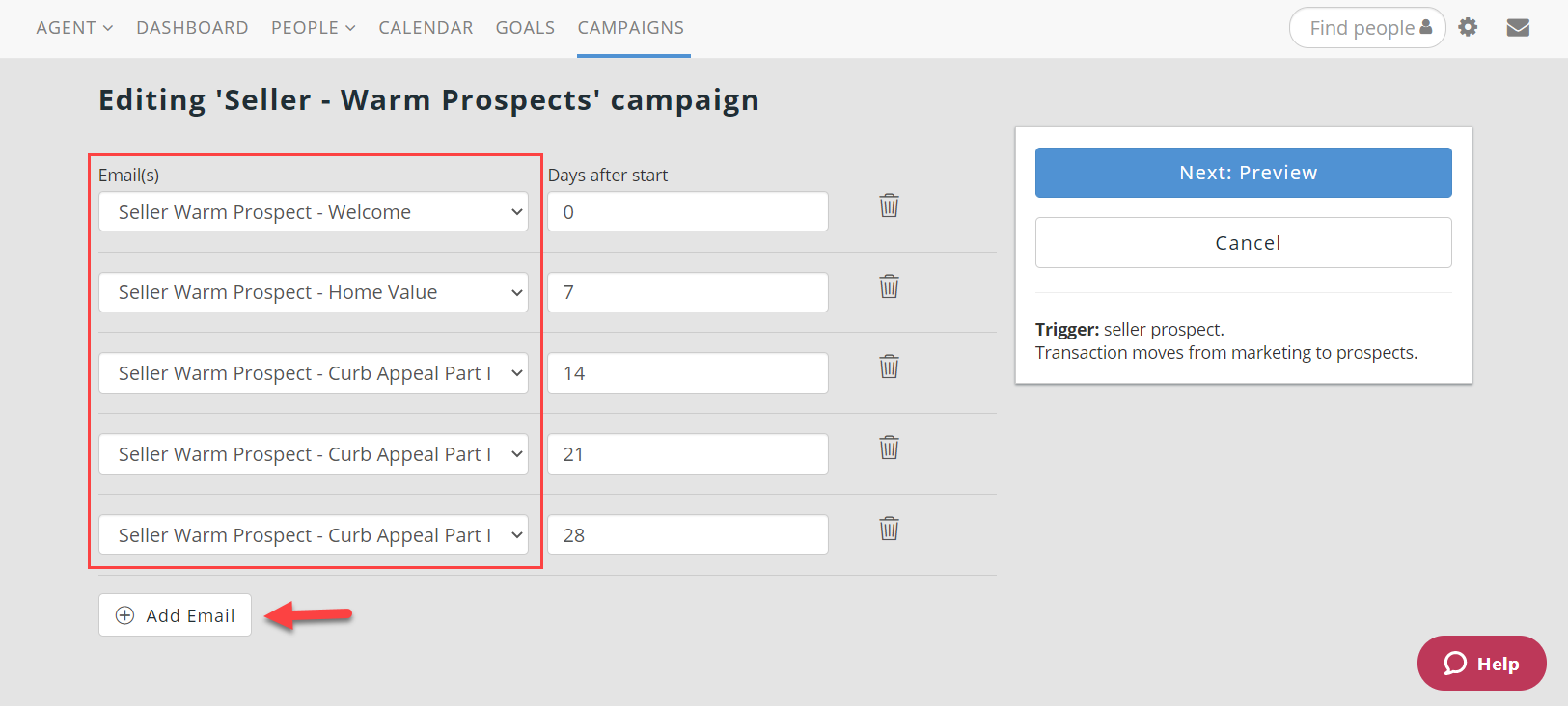 7. To remove an email from the campaign, use the Trash Can icon (see below).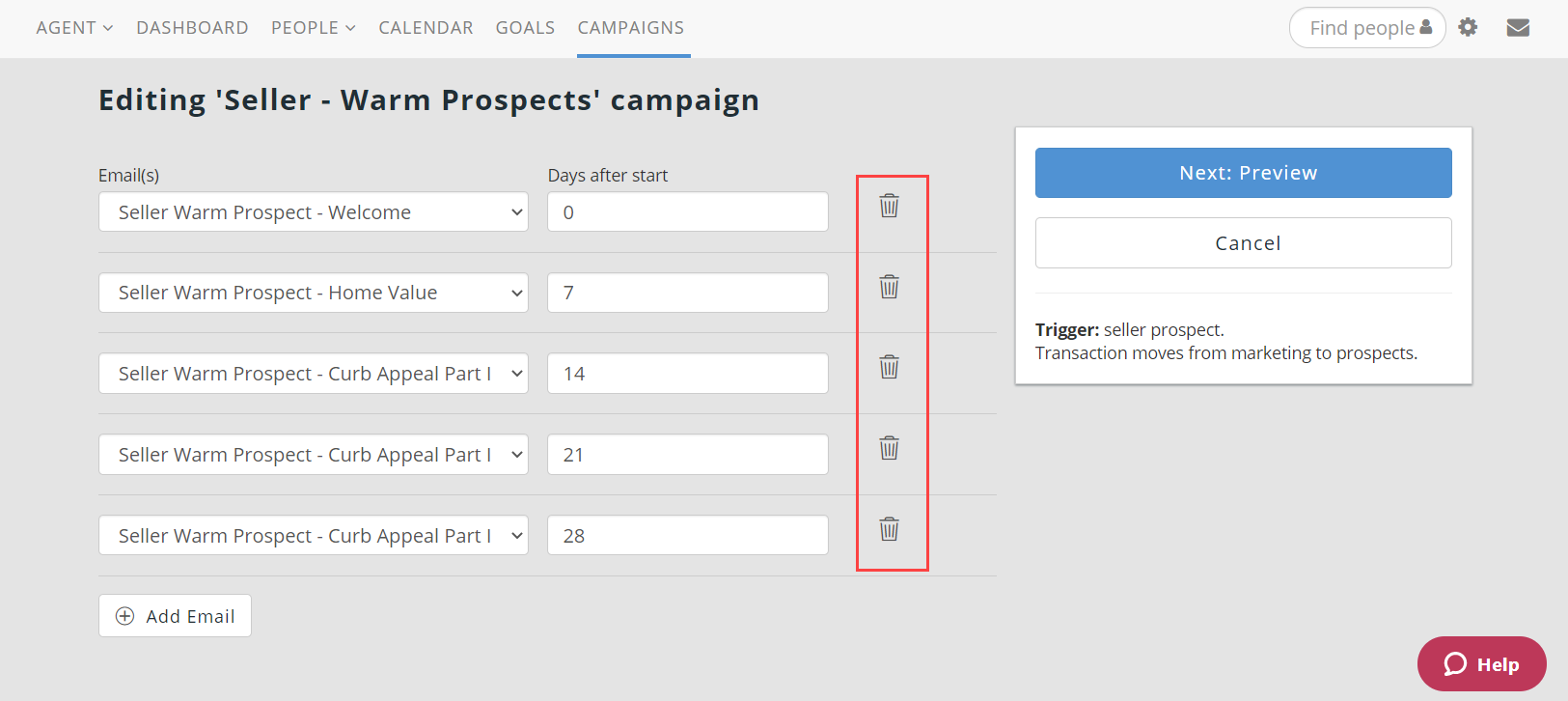 8. Once you have made all desired edits, select Next: Preview button (see below).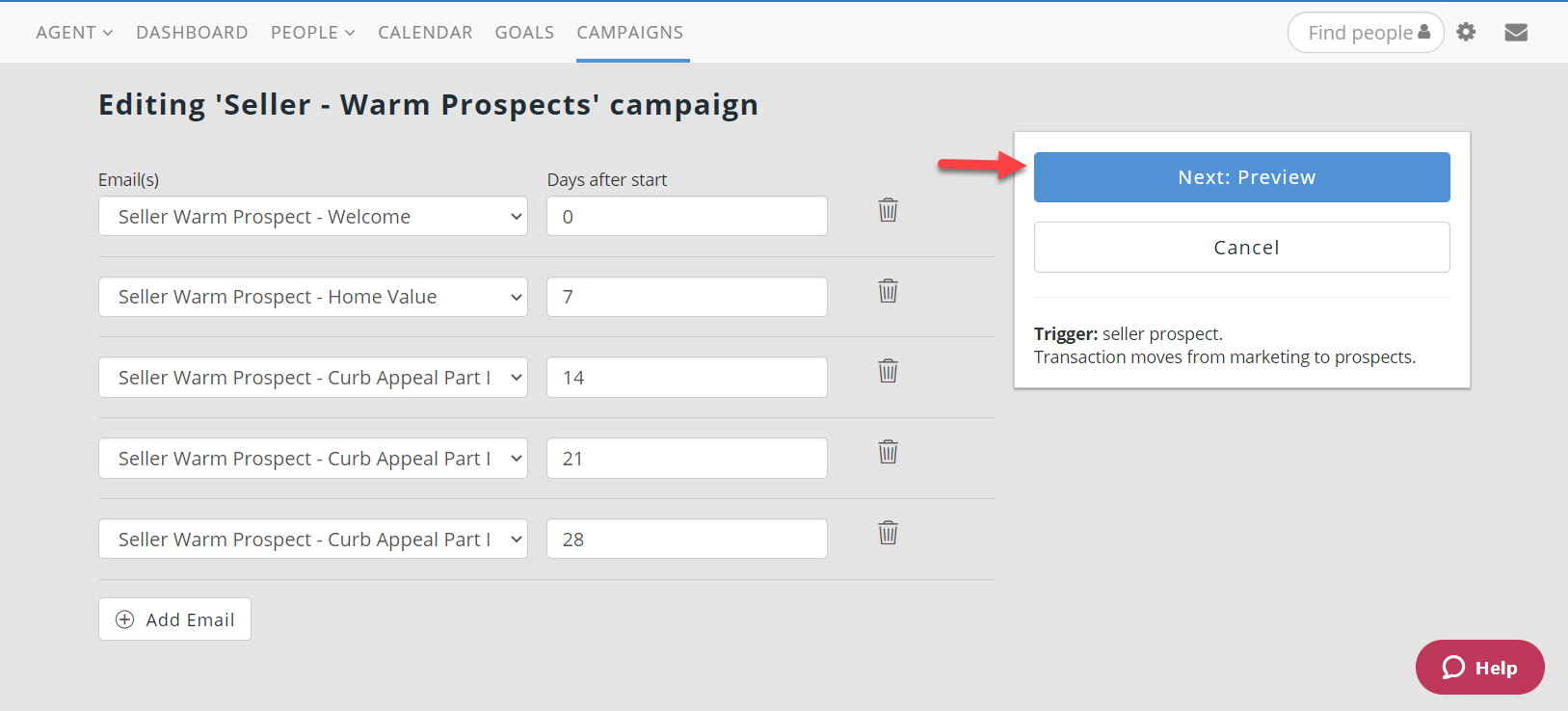 9. You can rename the campaign and edit the description of the campaign as needed. When all changes are made, select Save.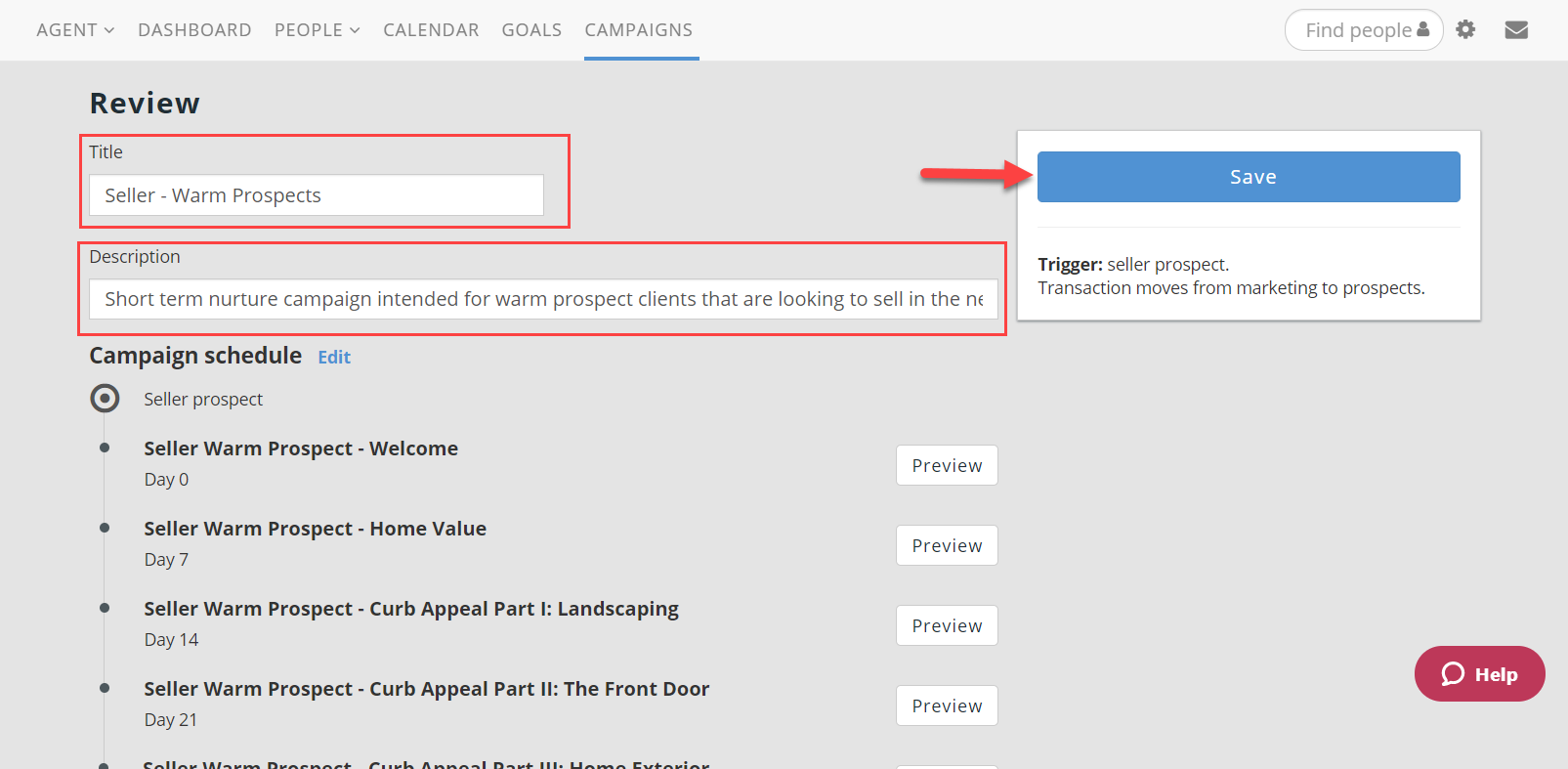 10. If you would like to add new customizations to a running campaign, go to the Running section of Campaigns and follow steps 3-9 (see below).