Blogs help you drive traffic to your website, be better seen by search engines like Google & Bing, build your brand, and develop better customer relationships. Blogs help you connect directly with your sphere of influence.
Follow the steps below to learn how to add a new post.
1. Access Blog Posts in the left panel on the Admin Home screen (see below).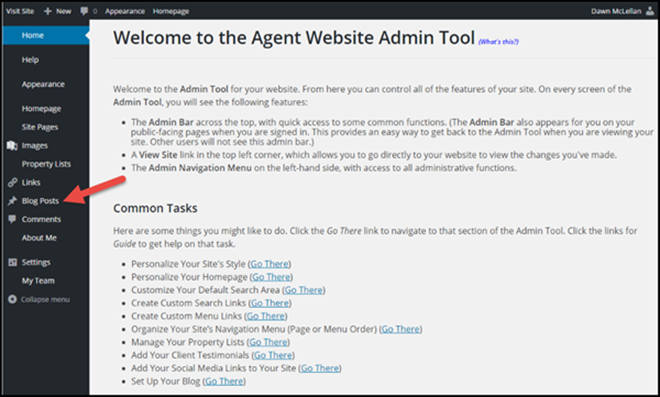 2. Select Add New button to create a new blog post (see below).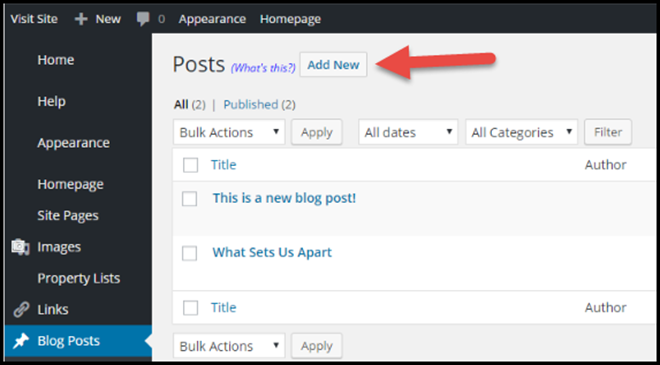 3. Add the various elements of your blog post (see below).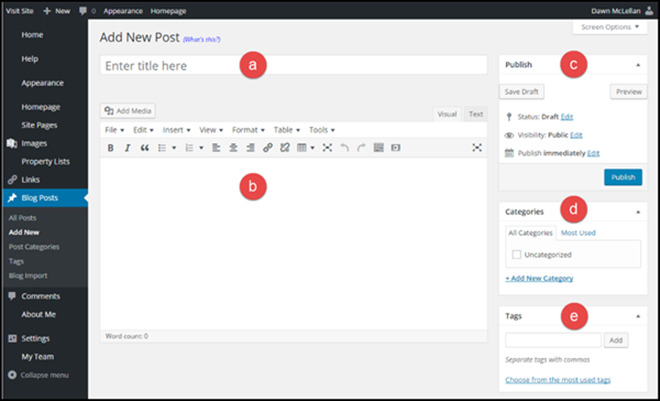 Give your Post a Title
Add your content. You can use the available tools to add media, insert links and line breaks, etc.
You can adjust the status of your post, who can view it (visibility), and when the post will publish.
Select your categories. Categories determine if your post will be visible from the homepage or another blog post page on your website.
Add tags to your post to make searching for it easier.
4. Select the Publish button (see below).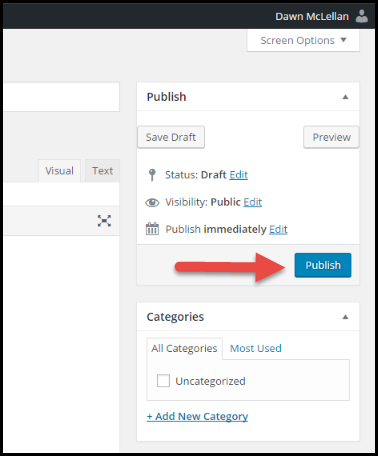 5. Press Visit Site
6. Navigate to your blog