Roster lets you manage MLS Associations linked with your MoxiWorks account in one place.

Note: Not all brokerages allow agents to update their information in Roster. If you do not see the MLS option under My Account, please reach out to your brokerage to update your MLS Association information.
Add an MLS Association
To add a new MLS Association:
1. Select MLS from the left side menu in Roster.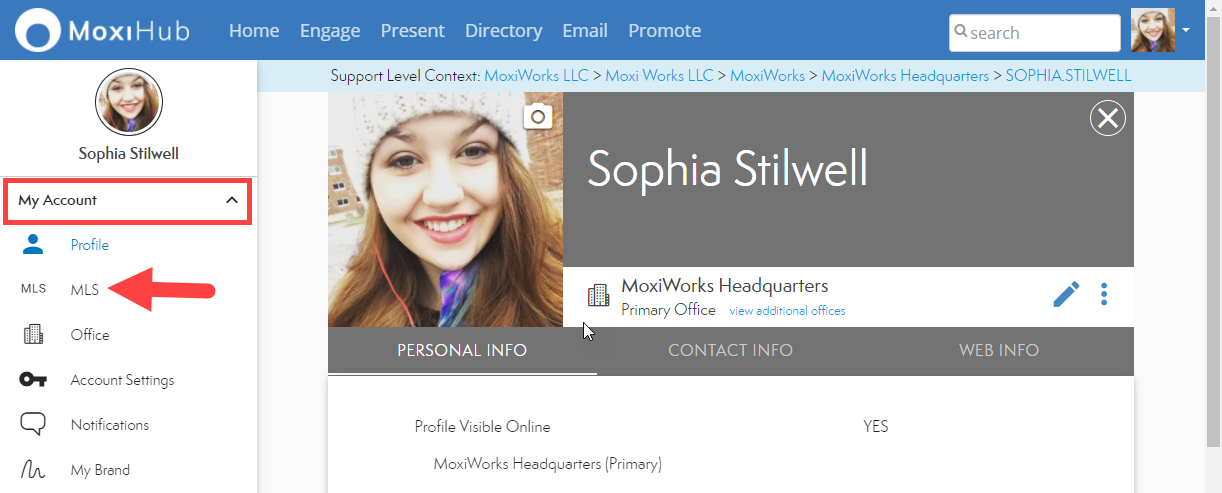 2. Toggle the User is an MLS Member option from the red 'x' to the green checkmark.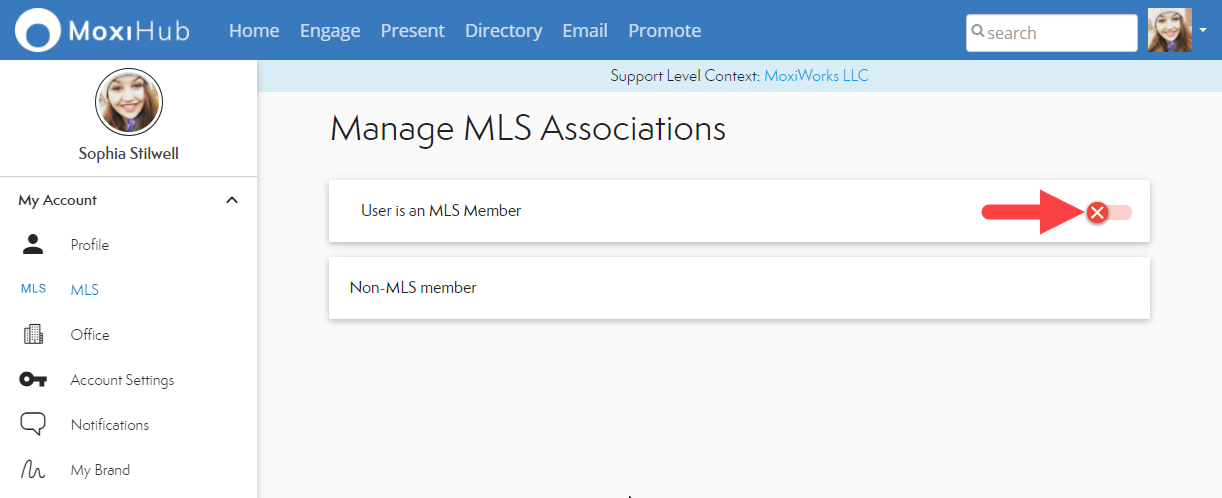 3. Select your MLS under the Choose an MLS drop-down.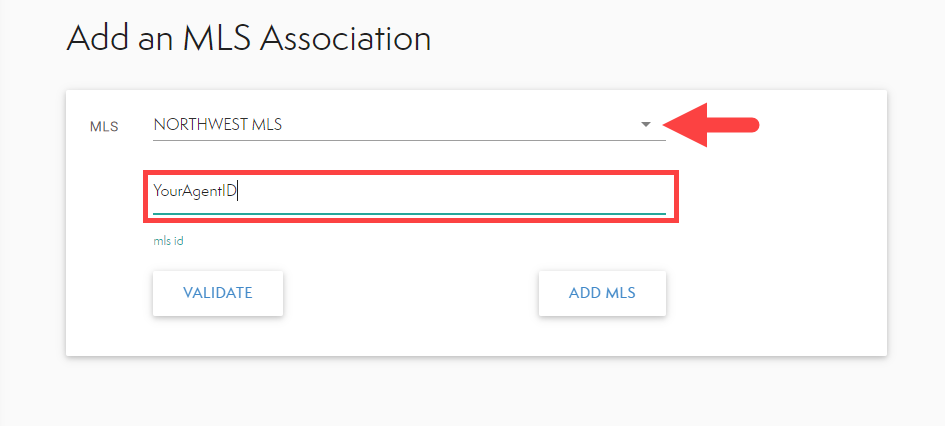 4. Add your MLS Agent ID.
5. Click Validate to confirm the ID with your MLS feed.
Note: If your MLS ID does not validate, verify your Agent ID with your MLS and try again. New MLS members may not see their MLS ID validate immediately, and the MLS needs to send the ID to Moxi to validate.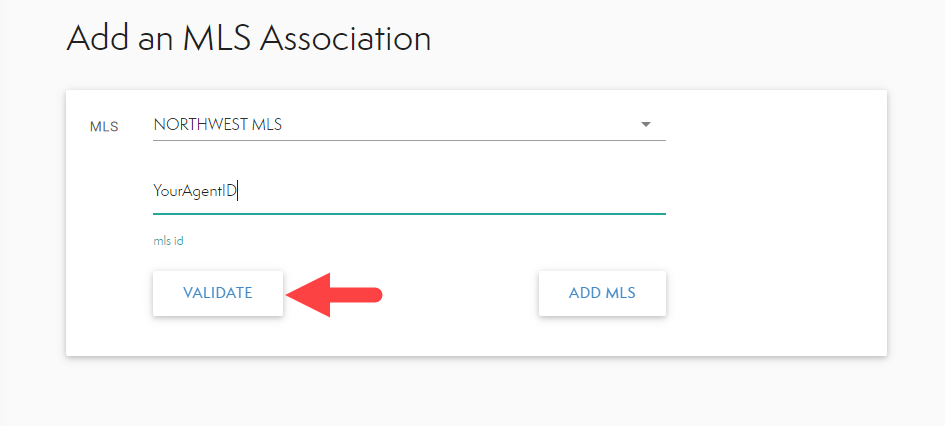 6. Click Add MLS after validating.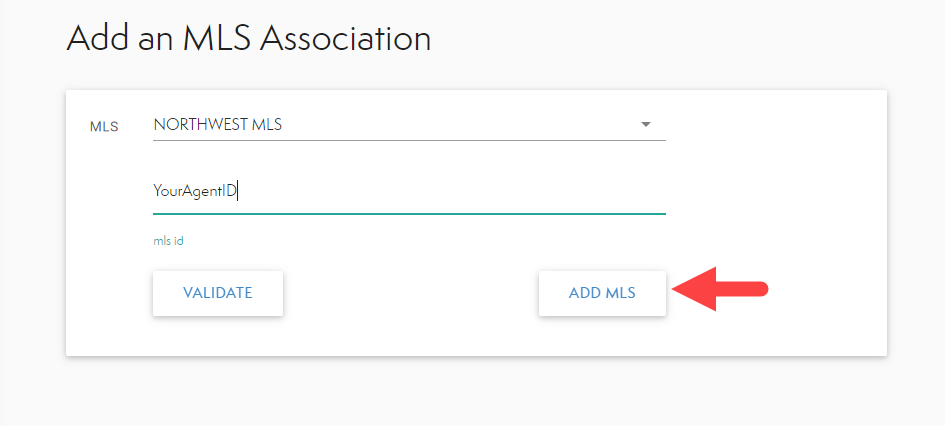 Add Additional MLS Associations
To add additional MLS Associations use the Add an MLS Association option to fill in the MLS and your MLS ID for that MLS.
Follow the same steps you followed to add your first MLS Association to validate your information, then add the additional MLS association.
Primary MLS Association
The first MLS Association you add is set as your Primary MLS Association. To update the Primary MLS, click Set as Primary on the MLS Association you want to use as your Primary association.