---
MoxiPresent can be used for much more than just a CMA builder. Follow the steps below to learn how to create your own Moxi Presentation.
How to Create a New Presentation
1. Select the Create New in the top right.
2. You will be prompted to select a presentation type; Buyer, Seller, Buyer Tour and Non-Listing. Then select Continue.
a. There are some differences between the four types of presentations available:
Buyer Presentation: this type can be used to send clients a group of listings or make a market snapshot of specific areas.
Seller Presentation: can be used as a property analysis, marketing presentation, comparative market analysis, and digital business card all in one.
Buyer Tour Presentation: this will show your people the listings you are going to visit and the route of how to get there! From this report, they can also give you reviews and rate the listings you went to visit.
Non-Listing Presentation: this presentation is best for newsletters and marketing pieces that you can send to your clients. It doesn't have any listing information and is a great way to make your non-listing materials.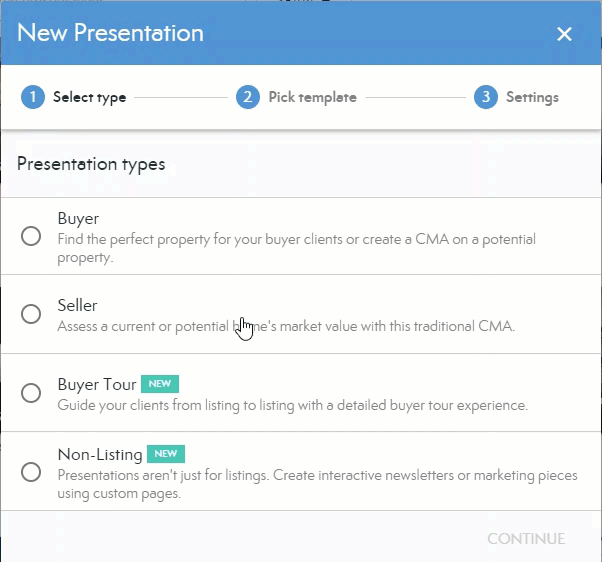 3. Next, you will be prompted to choose a Presentation Template. Then select Continue.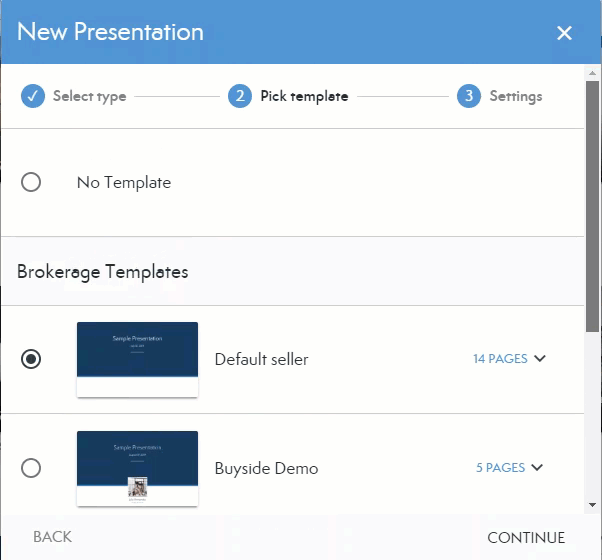 4. Finally, you will be prompted to enter a Presentation Title and to select the Listing Source. Note: Non-Listing Presentations will not ask for a listing source. Then select Create.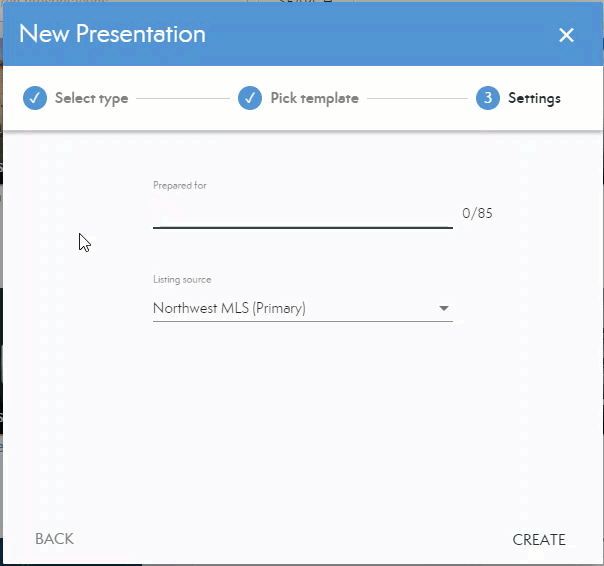 5. After creating your presentation, you will be brought to the Subject Property Screen to begin making your presentation. Note: Non-Listing Presentations will bring you directly to the Pages Tab.
---