This page allows you to include all of the details regarding your Subject Property. The more details you include, the more complete and meaningful the presentation will be for your client.
Moxi Present Seller Subject Property Screen Overview
The Seller Subject Property Overview provides you with a place to add features of a listing you are selling when creating your subject property.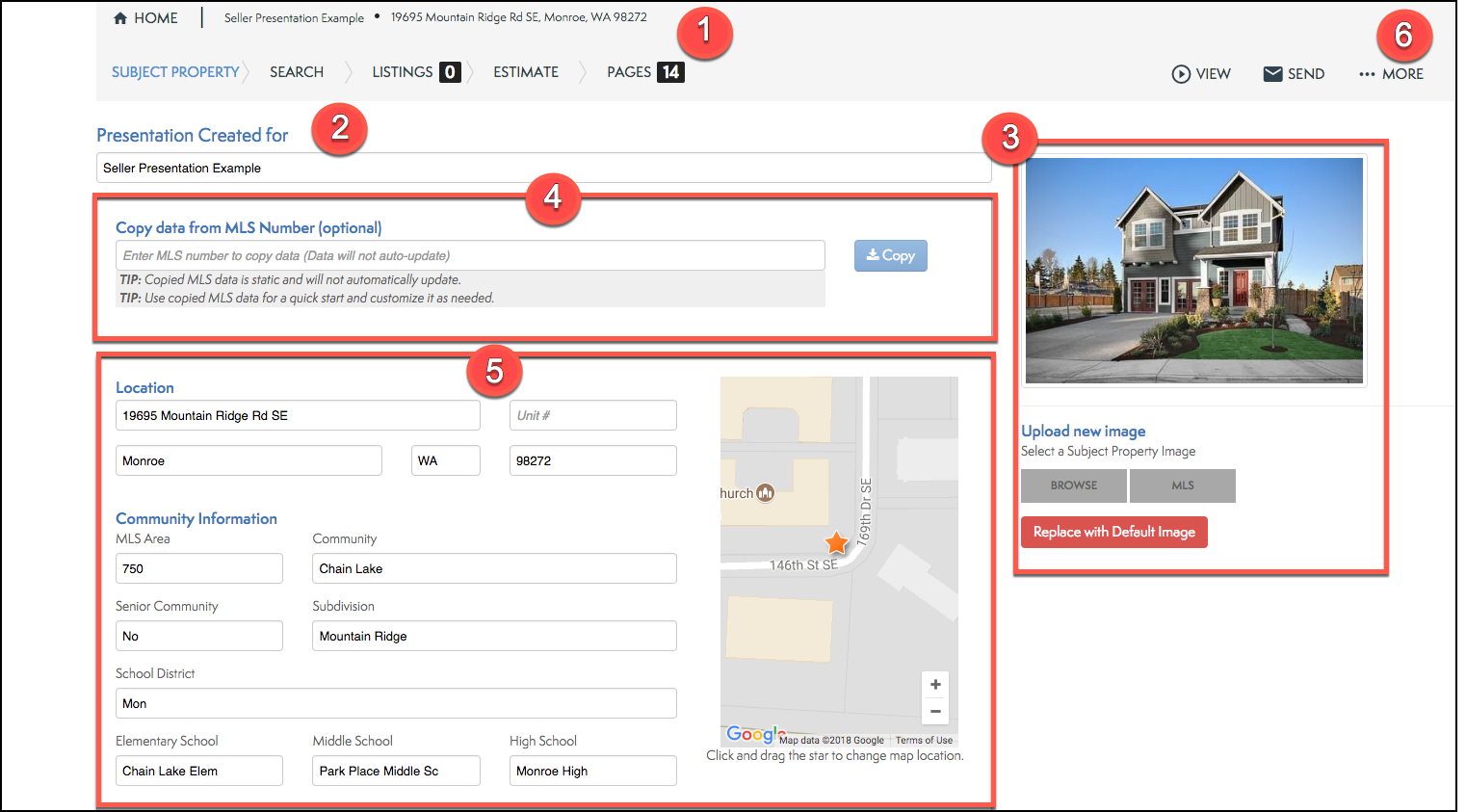 PRESENTATION INFORMATION: This header includes the title and subject property information for the current presentation.
PRESENTATION CREATED FOR: Title of Presentation
SUBJECT PROPERTY PHOTOGRAPH: Update or change the subject property photograph here.
COPY DATA FROM MLS NUMBER: If the subject property has an MLS listing number, it can be used to populate information in the fields on this page.
LOCATION: Enter the subject property information manually in these fields.
ACTIONS:Access different actions from this button.
HELP:Links you to the Support Page with access to all Help Docs and short Tutorial Videos for Moxi Present.
SUBJECT PROPERTY INFORMATION: Include details such as Bedrooms, Bathrooms, and Square footage to allow for more meaningful search criteria when beginning your search for comparable properties on the next page.
FEATURES: All of the fields are optional; however, you will want to include as much information as possible in order to provide a content rich presentation for your client.

10. REMARKS: If copying data from the MLS listing, this field will be populated with the listing remarks.
11. PRICE AND SALE: If copying data from the MLS listing, these fields will be populated with price, sale, and status information.