Upload PDF Company Pages to your Presentation Admin with ease! Take any marketing or agent facing PDFs you have created and upload them to the Company Page admin for your agents use in their presentations.
Uploading a PDF Company Page
1. From the Company Pages tab in the Presentation Admin, select the Create New and choose Page from the drop-down (see below).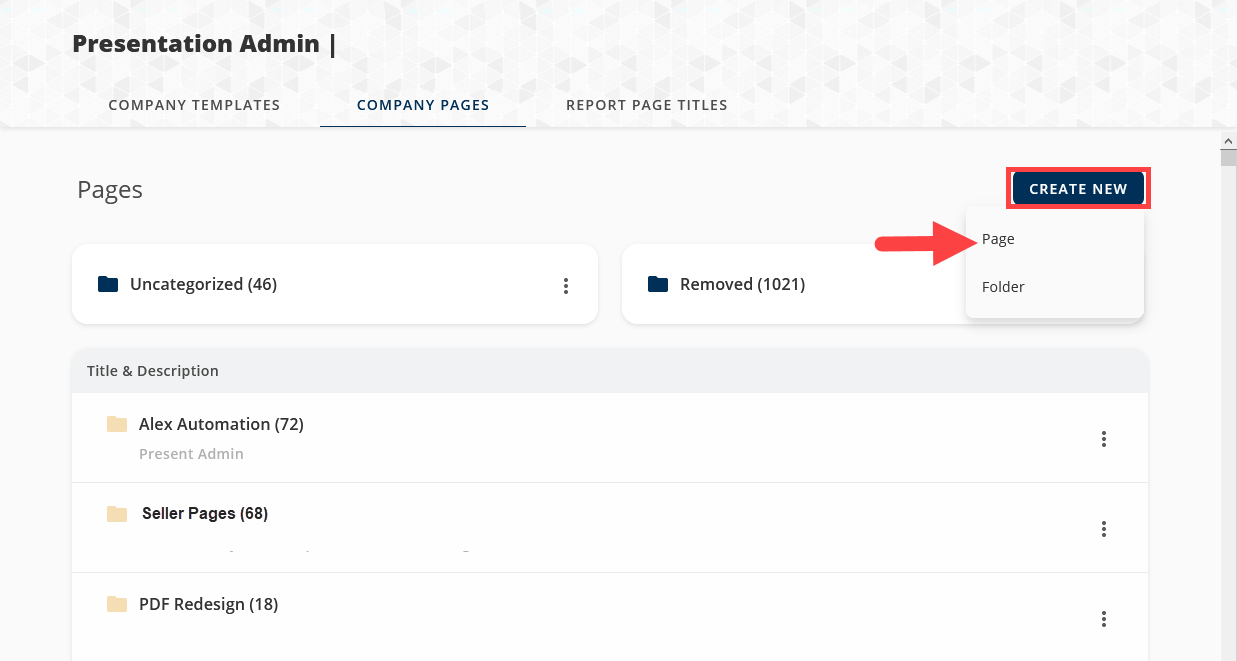 2. Select the Upload PDF (See below).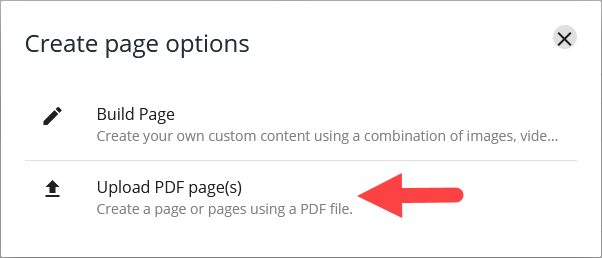 3. Select the PDF you would like to upload and select Upload (See below).
Note: There is a 20-page limit on all PDF uploads.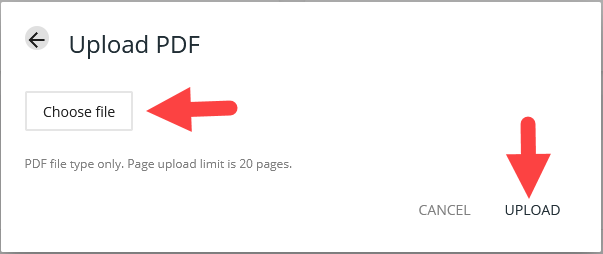 Want to create your own page in Moxi? Check out Adding a new Company Page!