Welcome to the MoxiWorks Platform. We help brokerages and agents sell more homes. Whether you are using one MoxiWorks product, or many, the first place you'll want to start is the same! Confirming the information in your Account is correct. Below are the 4 things you should be confirming and/or updating in your My Account section of MoxiWorks. This information helps provide details throughout the Platform, from your contact info to associating your listings to you.
Go to your Account by selecting your image, or icon, in the upper right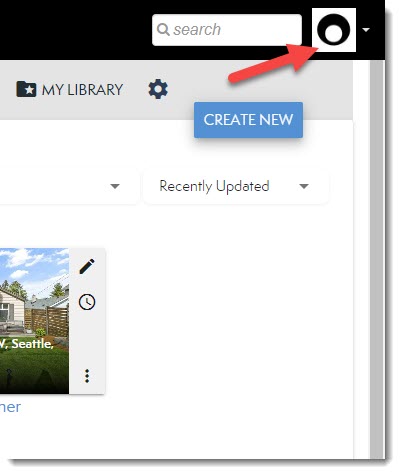 Then, select My Account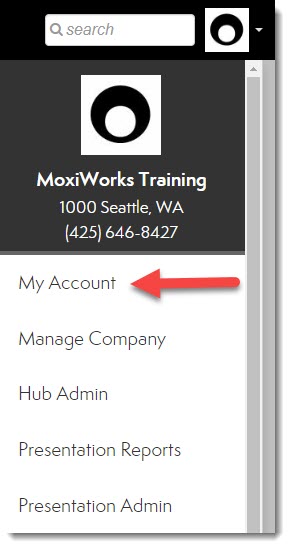 Four things to update in your Account
Confirm your Personal, Contact, and WEB Info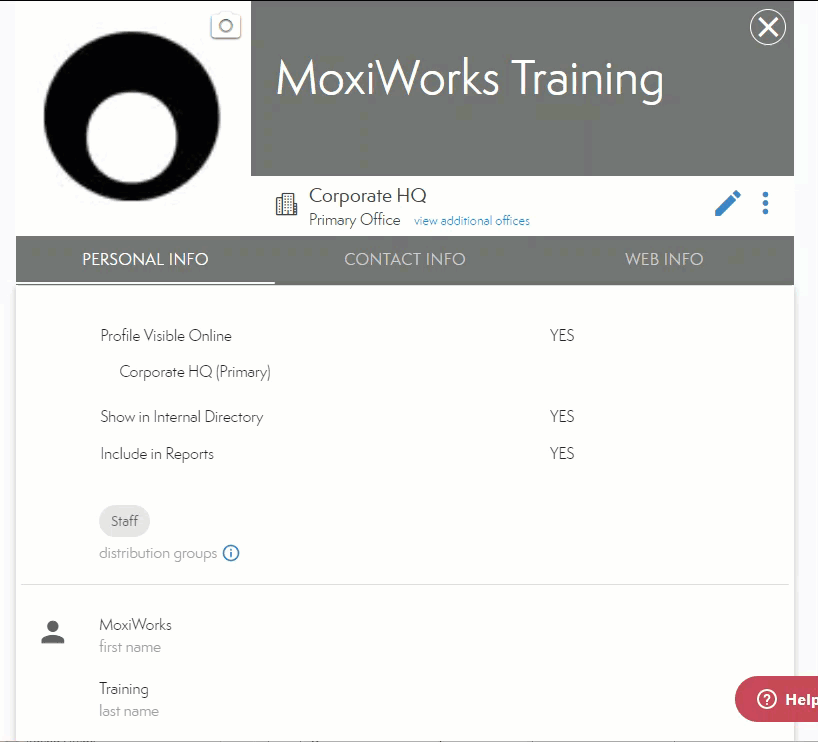 Is your name spelled correctly?
Is your photo the one you'd like to use?
Are all of your email, phone, and address details correct?
The About Me section will include your bio information that displays on both MoxiPresent Presentations and MoxiWebsites.
You can also include your Social Media information
Update any of this information by selecting the pencil edit icon.



NOTE: If you do not have a pencil edit icon on your screen, this means we receive your information from a data stream or feed. You will need to update your information with your brokerage first and it will automatically update on MoxiWorks after the next data feed has been processed.
Then select Save.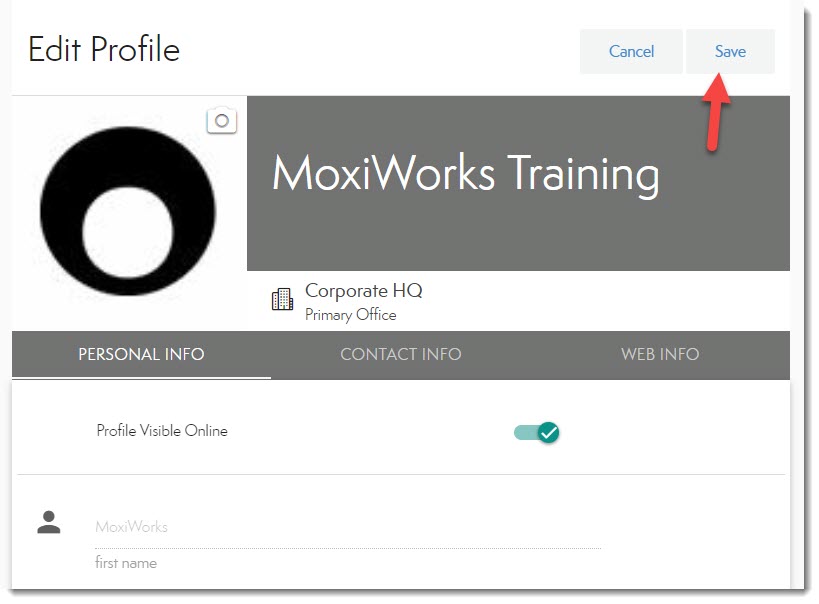 Confirm your MLS Association!
Are you associated with an MLS? If so, you'll want to make sure that your association is correct in MoxiWorks. This connection displays your listings to you in your account, allows you to search for comparables and use MoxiPresent to its fullest, and lets the public search for properties on your MoxiWebsite.
Select MLS from the left navigation

If you have an MLS association, it will be listed here.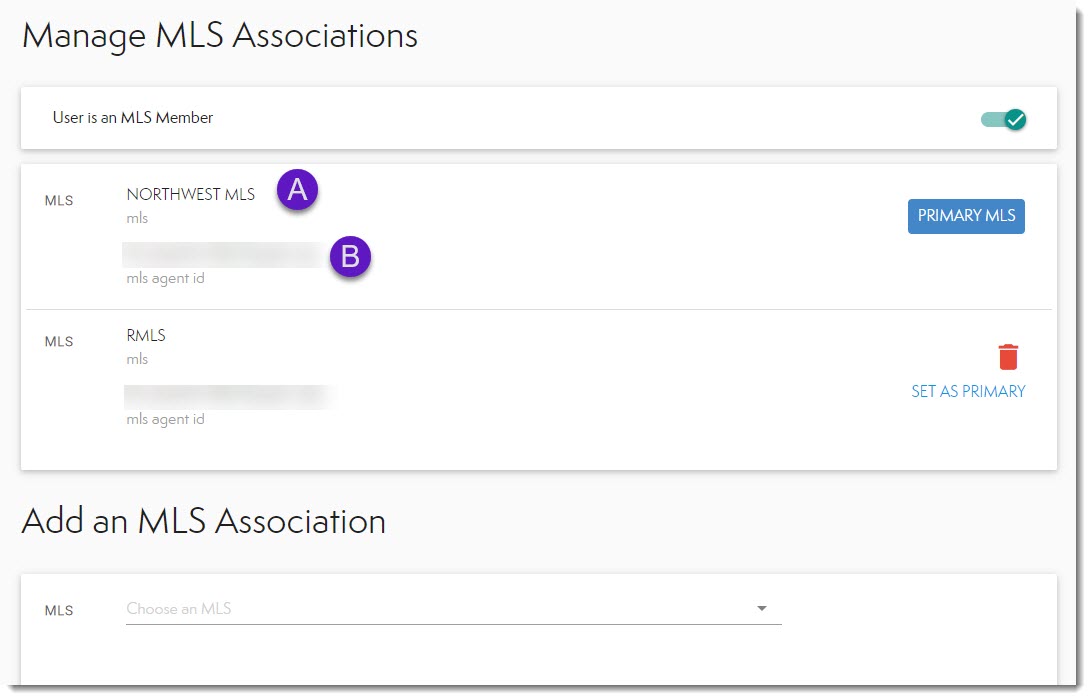 Confirm the name of the MLS affiliation is correct.

Confirm your Agent ID is correct
You may not see any associations listed, in which case MoxiWorks views you as a Non-MLS user.


TIP: If you belong to more than one MLS, all of them can, and should, be listed here on this page. The Primary MLS is used as the default data source for your MoxiPresent Presentations.

NOTE: Your office or brokerage admin can help you make any changes to your MLS Associations.
Confirm Your Listings!
Now that you know your MLS association is connected to your account, you can confirm any current listings as well.
Expand the Agent Tools Menu and select Listings.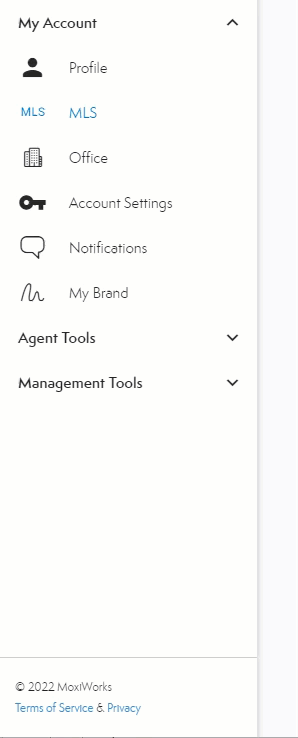 Then select Active & Pending to see current listings or Off Market to see recently sold.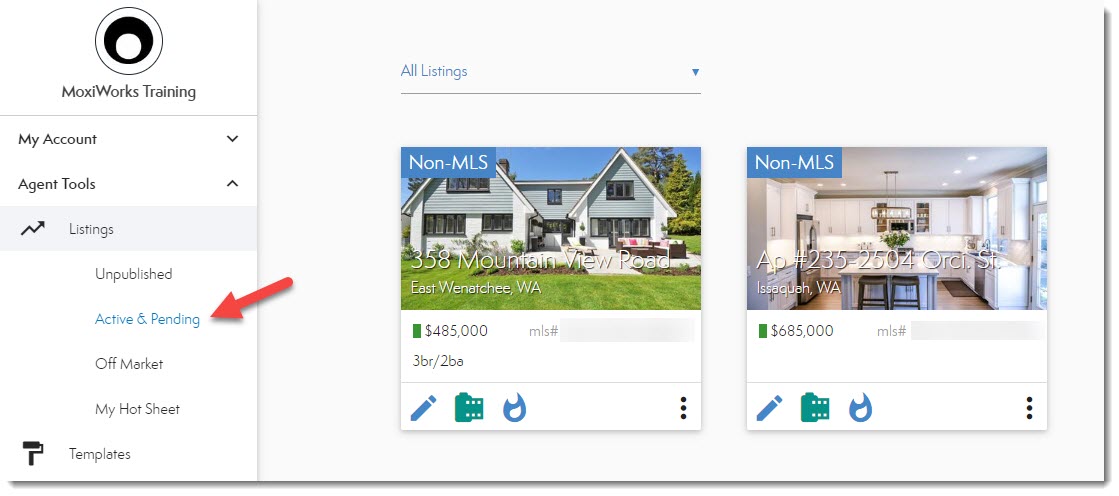 TIP: If you've just updated your MLS information, it can take some time for your listings to display here. If you still don't see your listings after several hours, please chat with our Support Team.
Select Your Signature!
And last, but certainly not least, you may have the option to choose the signature style you want to apply to all emails sent from MoxiWorks.
Expand the My Account menu and select My Brand

TIP: If you do not see an option to change your signature, this is most often due to your brokerage looking to maintain brand awareness and consistency.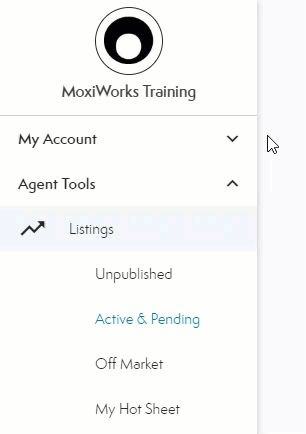 The Basic Signature provides text-based information for both mobile and desktop users.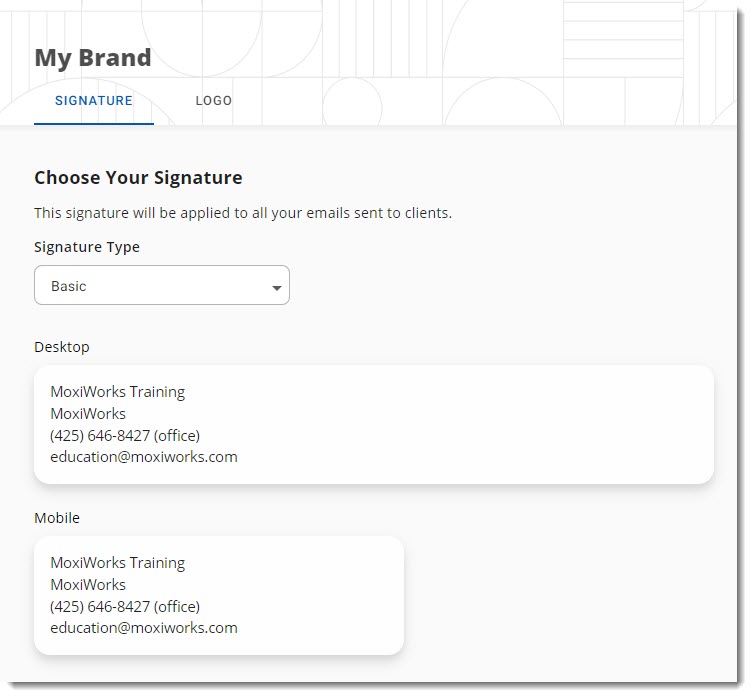 Select the drop-down menu to see available templates or build your own custom signature. Learn more about building a custom signature with this help guide - My Brand - Signature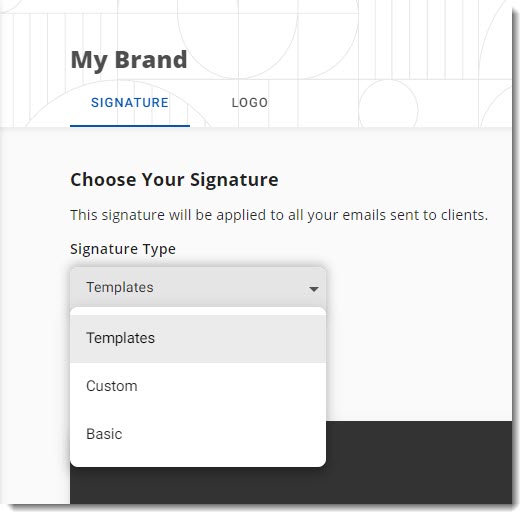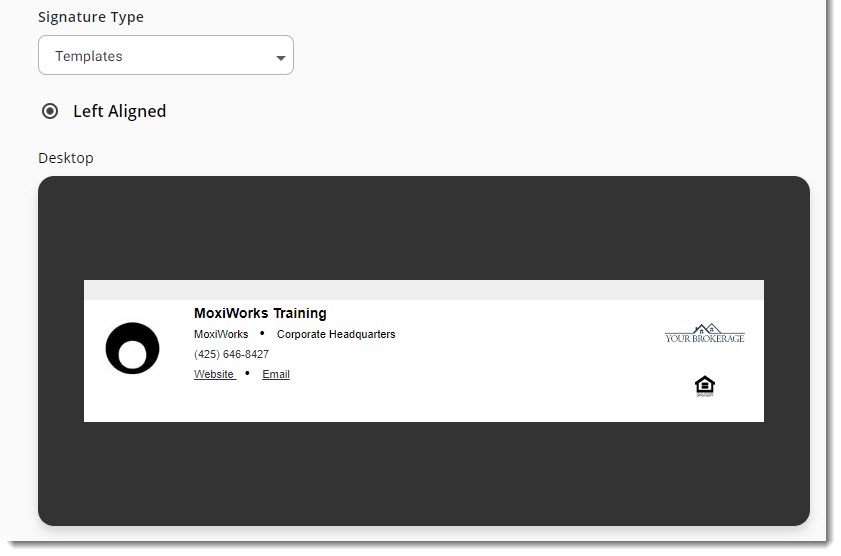 Next Steps!
Now that you have set up your account you're ready to get started learning how MoxiWorks can help you in your business. Use the links below to select the section where you would like to focus.
Learn how to connect with your sphere, promote yourself online, or create dynamic marketing and presentations!
Learn how to manage users within MoxiWorks, add custom content for presentations and email campaigns, and how to get the most out of Moxi!
Learn how you can help coach agents in their business, attract and retain the right talent for your office, and see a roll-up look at the transactions that have happened throughout the year.