The My Brand – Signature allows you to customize your email signature for all emails sent from MoxiWorks. Depending on your brokerage settings you will see different options for your signature.
To change your default signature, select an option from the Signature Type drop down menu.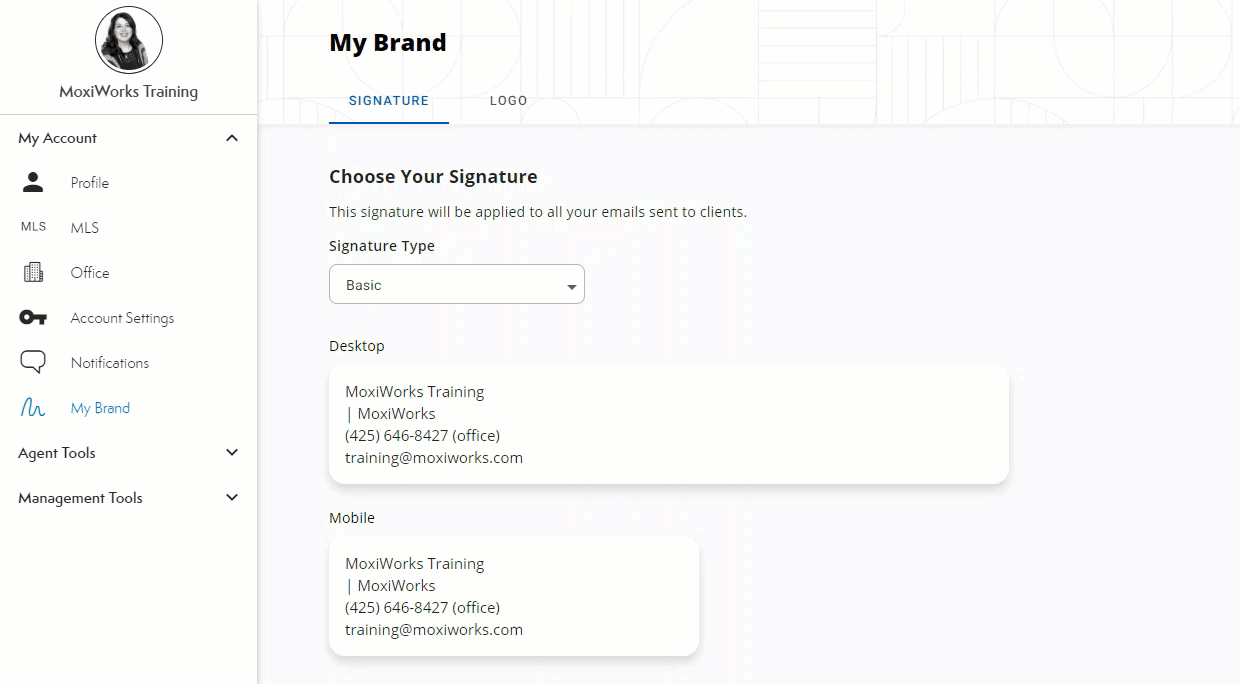 Drop down menu options:
Basic: Provides the MoxiWorks default signature
Templates: Provide you pre-defined options that are left, right, or center aligned.
Custom: Allows you to create your own custom layout. Please note that all email platforms are different and may not display your signature as expected.