When customizing your Agent Website, you may want to create your own custom homepage to showcase the most important information to you and your clients. It's easy to use a custom page as your website homepage with MoxiWorks!
Don't have a custom homepage created yet? To learn how to make a custom page, check out the article Site Pages: Creating a Custom Page
Using a Custom Homepage
1. From the Website Admin Tool, select Appearance from the left (see below).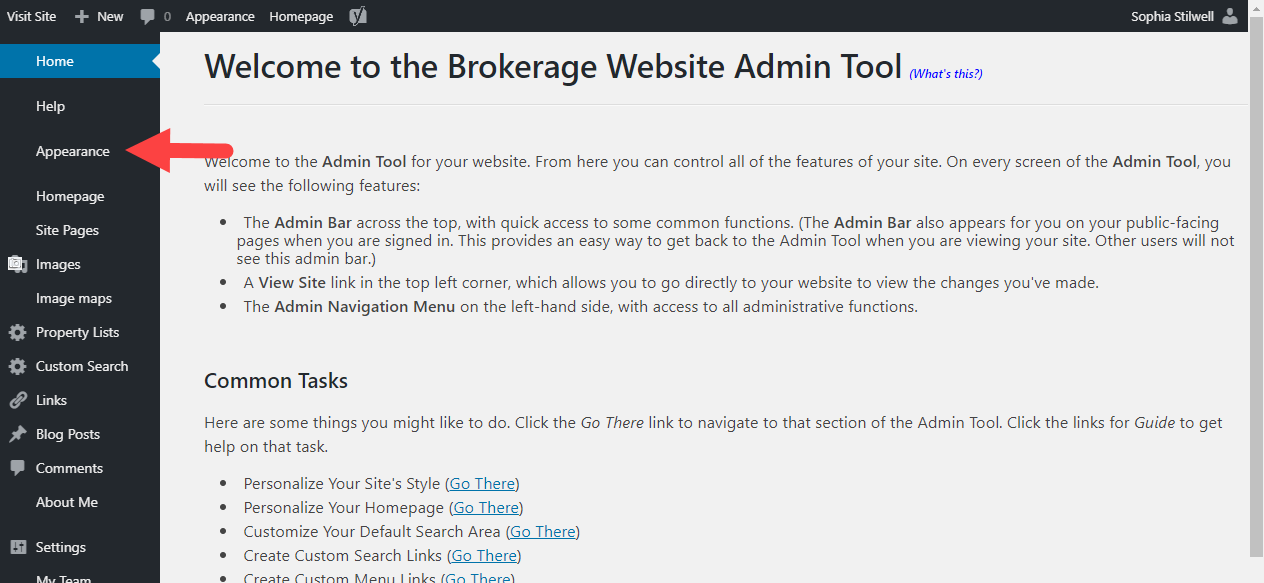 2. Under Custom, use the drop-down to choose the custom page you want to make your new homepage (see below).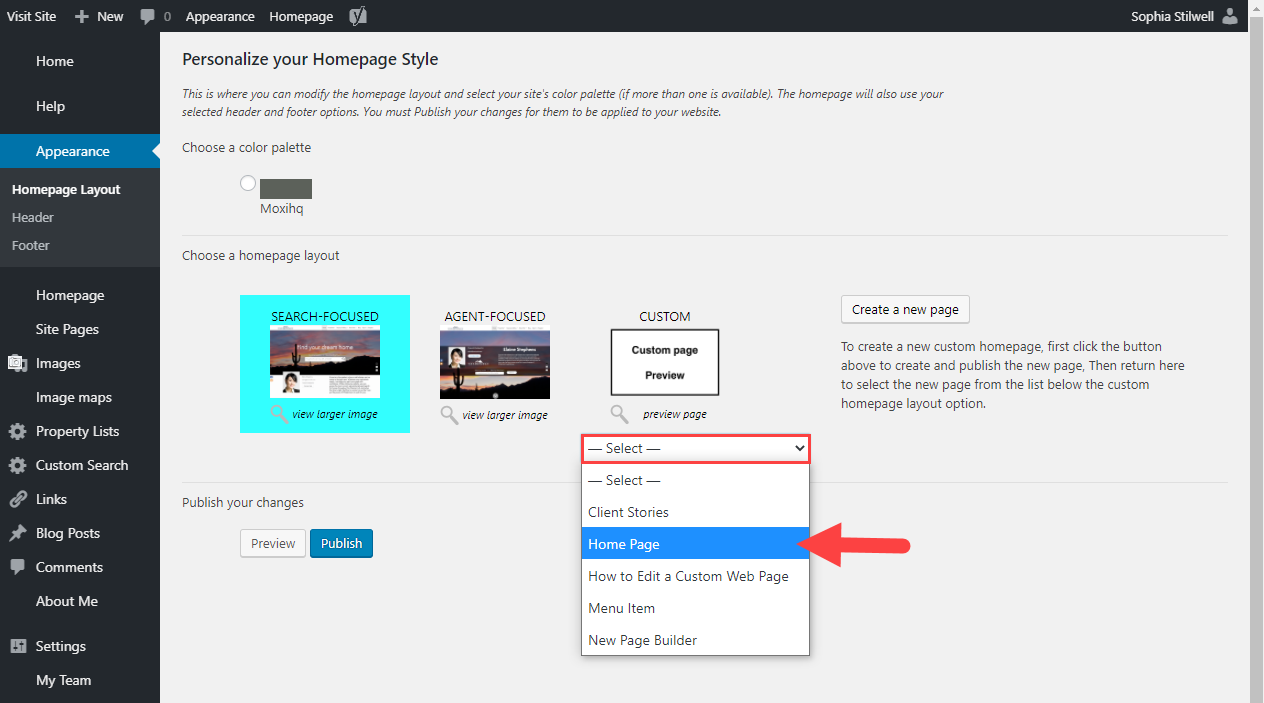 3. Once you have selected the page you would like, select Publish to save your changes (see below).