Quickly and easily create a new contact for a client directly in MoxiEngage. This contact will also appear in your Moxi Sync email so you will be able to access their information no matter what contact list you are working in. You can add a new person to your database from either the My People screen or the Overview Screen in Engage.
If you would like to add multiple contacts at once, please see Importing Contacts to MoxiEngage.
Creating a New Contact in MoxiEngage
1. From the Dashboard, choose All People to navigate to the My People section, or choose Overview to access the Overview Section (see below).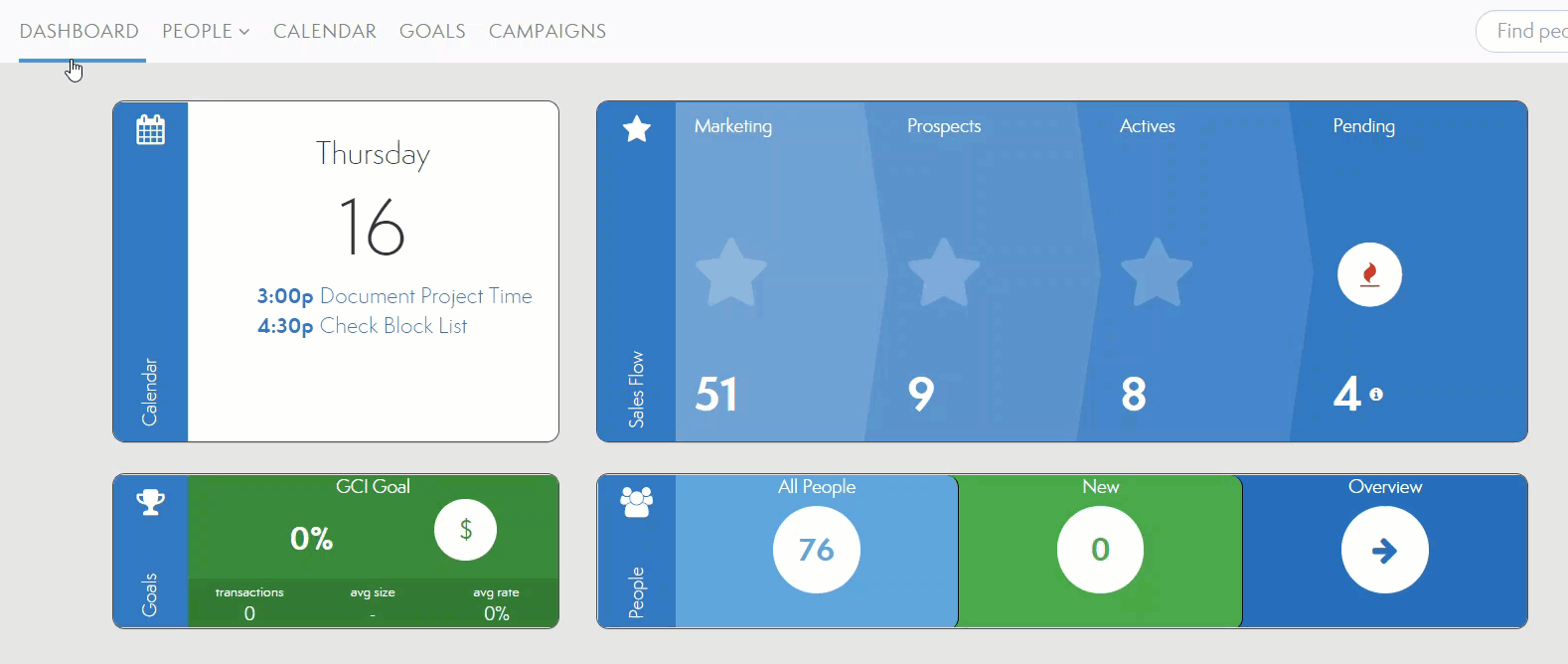 2. From either screen, select Add People in the top right (see below).
My People Screen:

Overview Screen:

3. Add all desired information in the provided fields (see below).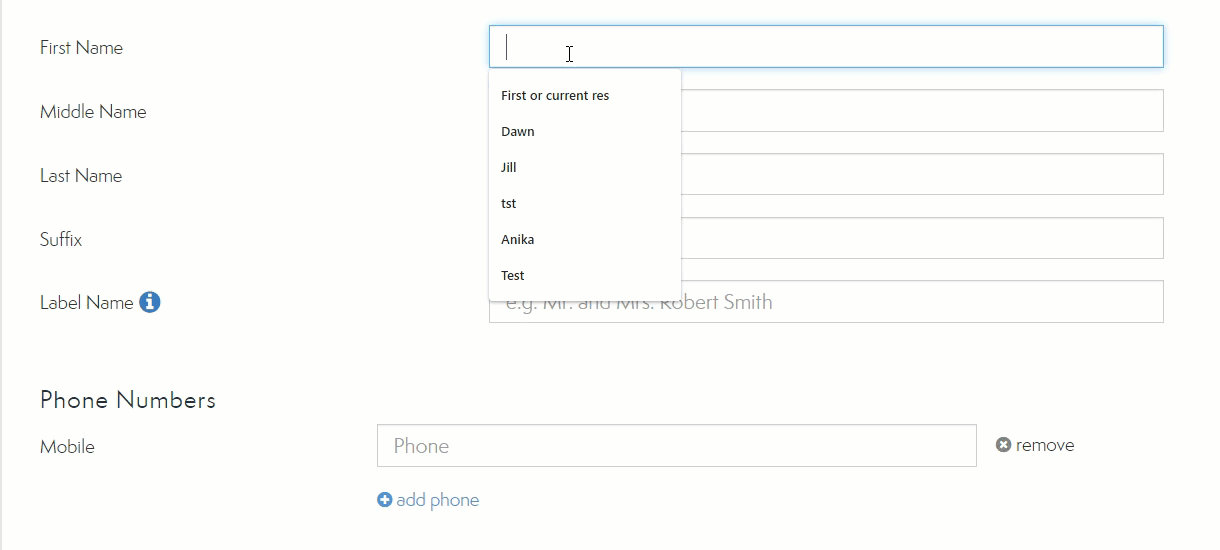 4. Add additional details using the Add icons under the text fields (see below).

5. Once you have added the information, select Done to save your changes (see below).