The search screen has two ways to add listings to your presentation, so you can quickly and easily include your comparables into your presentation. You can either include all listings in the search results at one time, or you can include listings individually depending on your needs.
Including Comparable Listings
1. To include your listings in your presentation, navigate to the Search Tab (see below).

2. From here, search your listings by using MLS Numbers, Zip Codes, Radiuses and more (see below).

3. Once you have found your listings using the search, you can select an individual listing by clicking the Display Image in the far left (see below).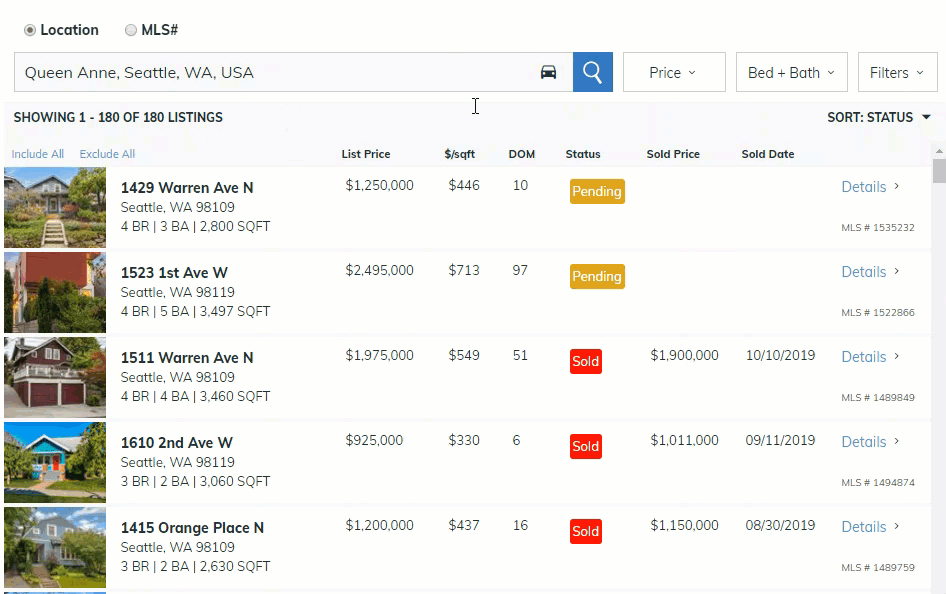 4. To include all listings in your searched listings, select Include All at the of your search results (see below).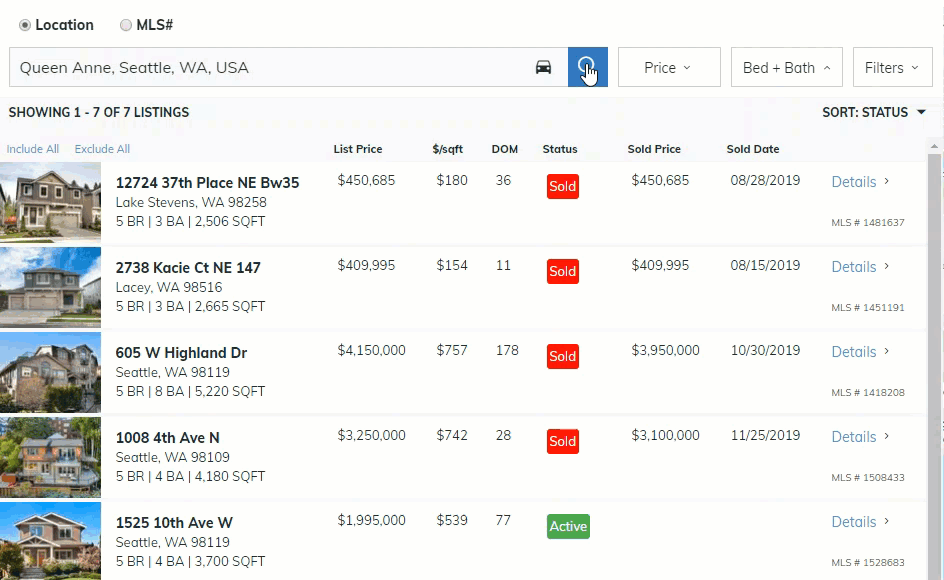 5. Once the listings have been added, you will see the number of listings on the Listings Tab go up to reflect the number of listings you have added to the presentations (see below).