Neighborhood News is the monthly market update email sent on your behalf to a targeted group of contacts. Neighborhood News provides people with relevant, housing market statistics and information by zip code – all branded with your contact information.
Does your My People Screen look different? Check out the article linked below!
Subscribe Multiple People to Neighborhood News
1. From the My People page, select the checkbox next to each name you wish to subscribe or choose Select All.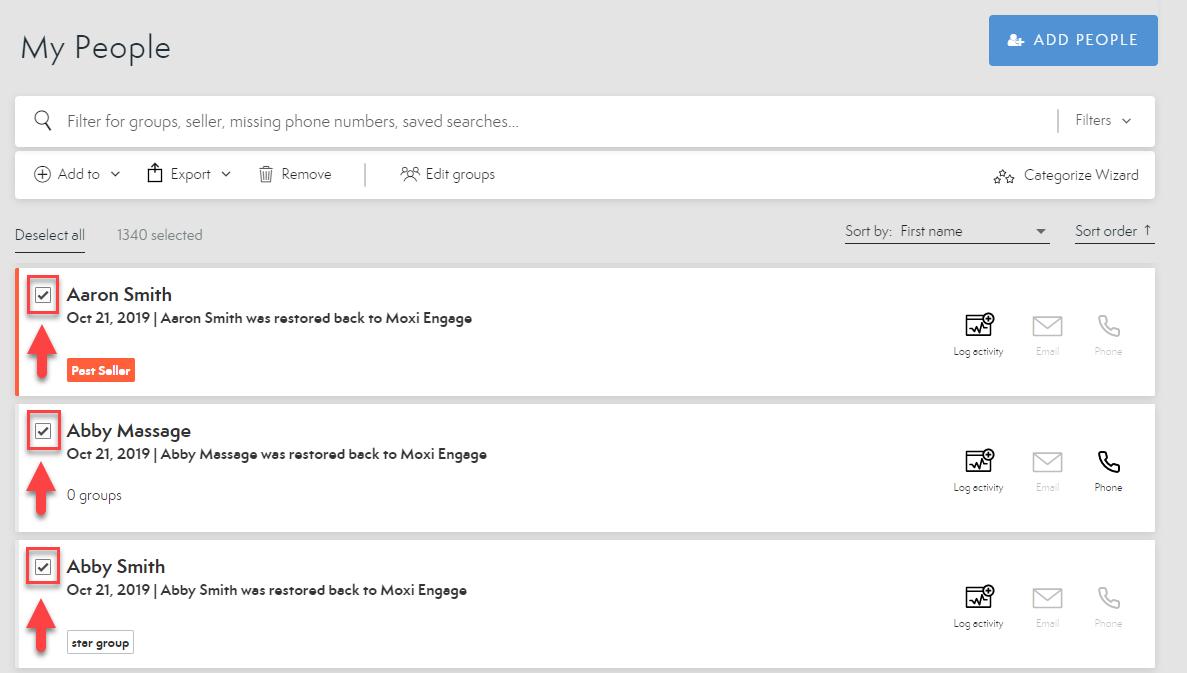 2. Select Add To.

3. Select Neighborhood News from the drop-down menu.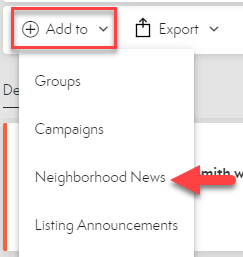 4. Enter the Email Address you would like to send Neighborhood News to. The system will auto-populate the primary email and provide a drop-down for selecting alternate emails if available on the account.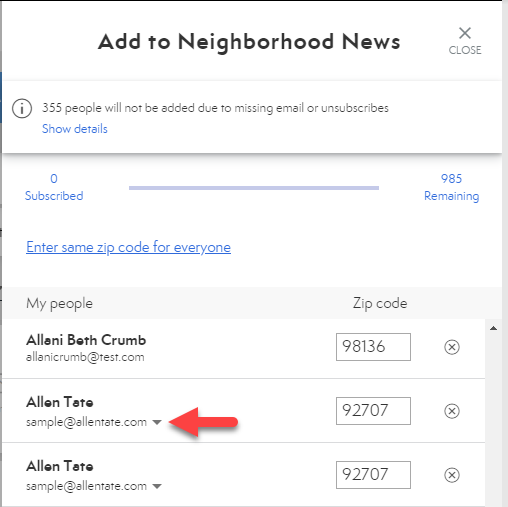 5. Enter the Zip Code for which you would like to send a report. The system will auto-populate the contact's address zip code if available.
a. To use the same Zip Code for everyone, click Enter same zip code for everyone.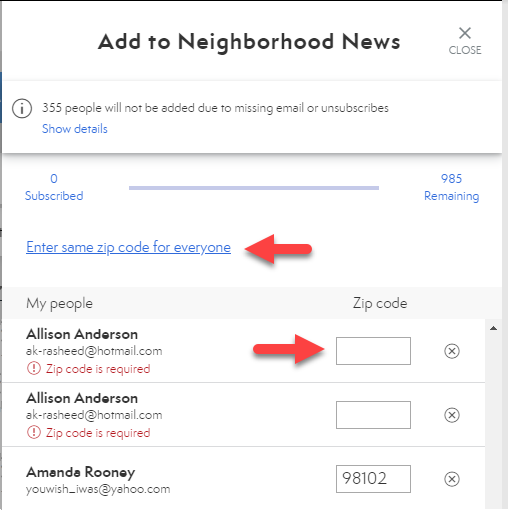 6. Select Subscribe and Continue until all contacts have been subscribed then hit Done.