Creating a new email campaign is a great way to stay in contact with all your people. Choose from several different email campaigns set up by your brokerage; each with a series of touchpoints so you always stay in contact!

Tip: For an overview of MoxiEngage campaigns take a look at Campaigns Overview: 2021 Update!
Set Up a New Campaign
1. Select Campaigns from the navigation bar in your Engage Dashboard.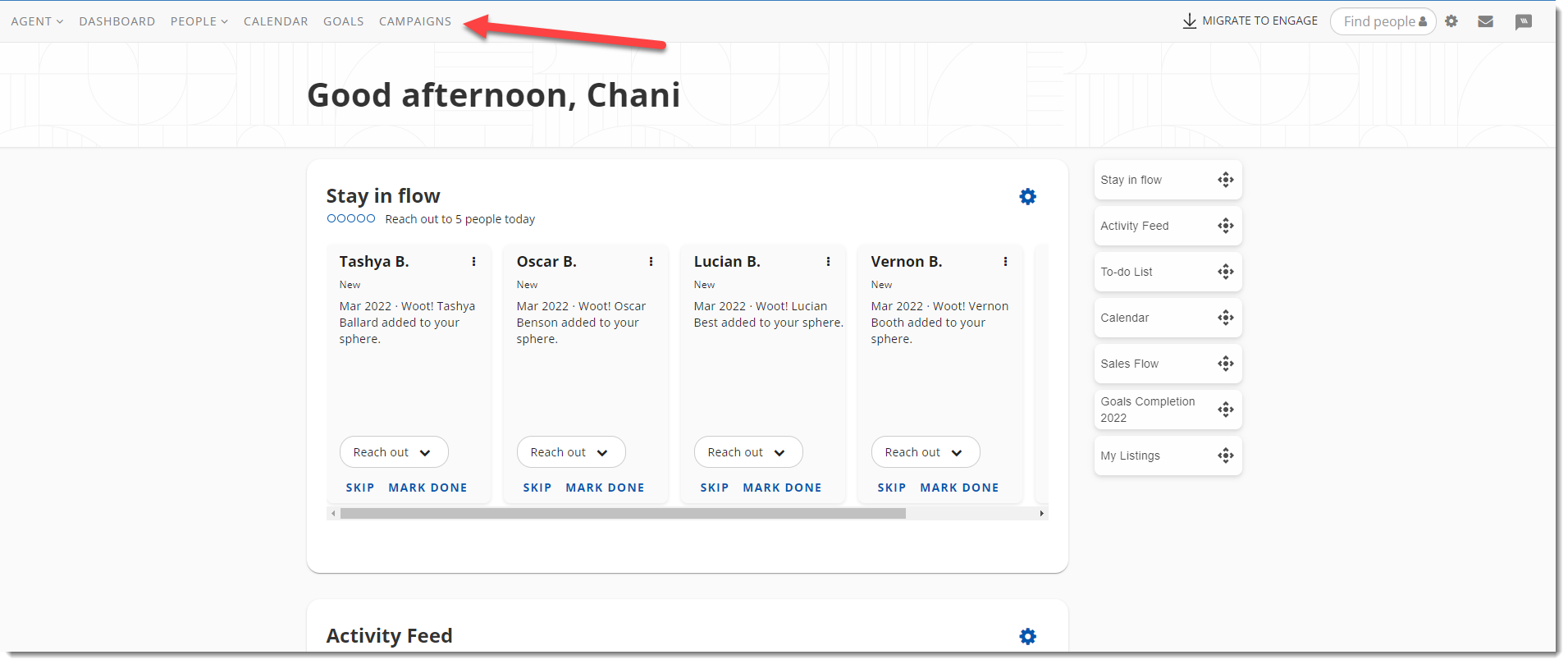 2. Click Add From Library.



3. Choose a campaign by using the Add to Campaigns button next to the campaign you want to use (see below).
Note: Even if your brokerage allows agent edits to campaigns, some campaigns are un-editable (you will see Not editable next to these campaigns).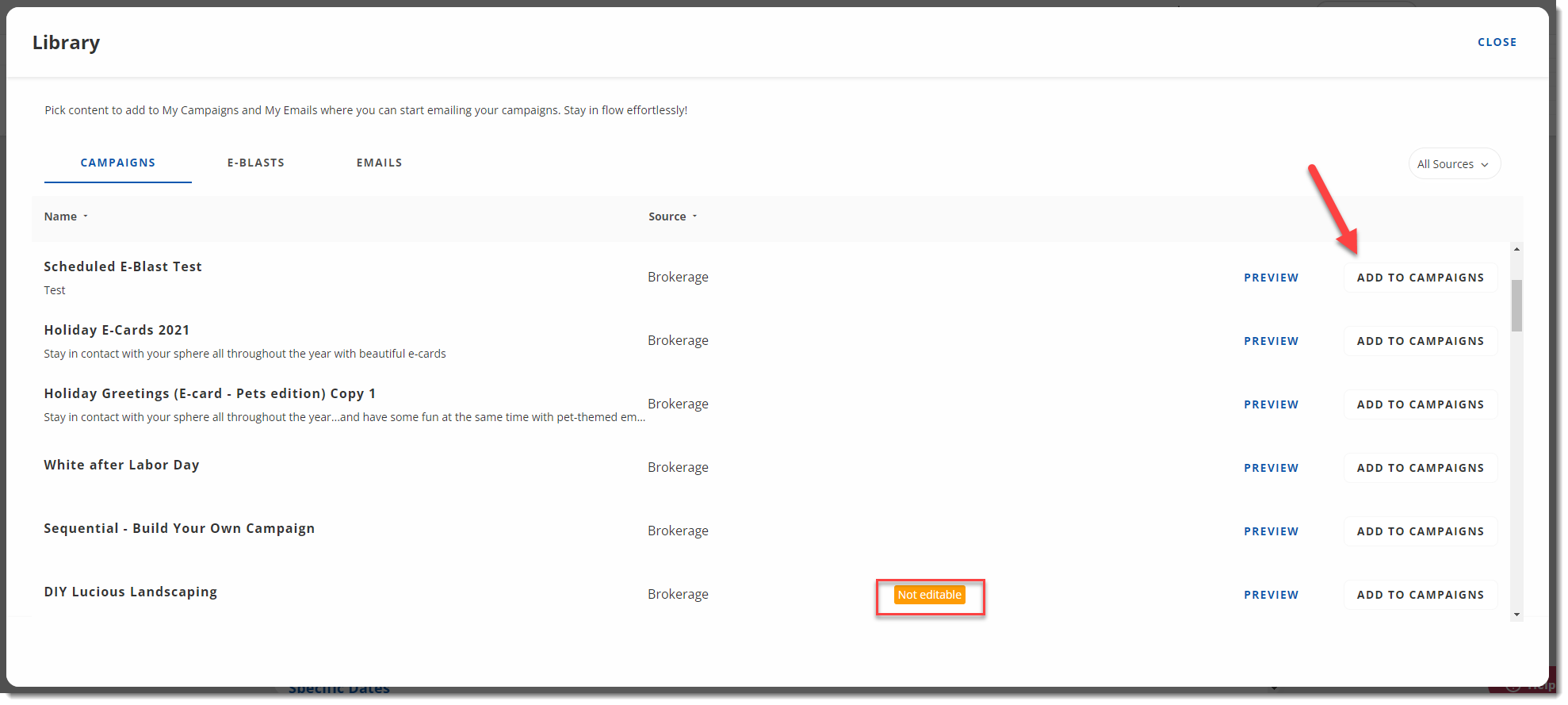 4. Click Close in the top right to close the campaign library.
5. Open the Awaiting Setup section.

6. Choose the campaign you want and click on the title.
Note: To edit the campaign content, check out Customizing a Campaign!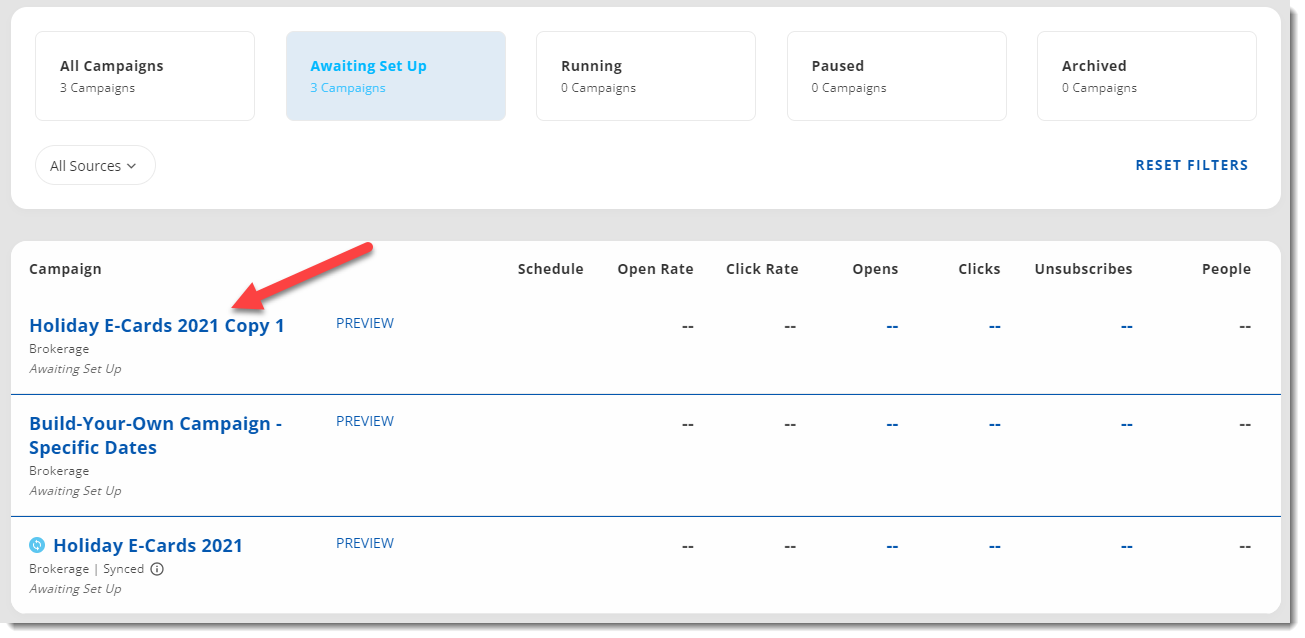 7. Click Setup then Add recipients to add people to the campaign.


8. Choose People or Groups to send the campaign to by clicking the box next to them, then click Add when you are done adding recipients.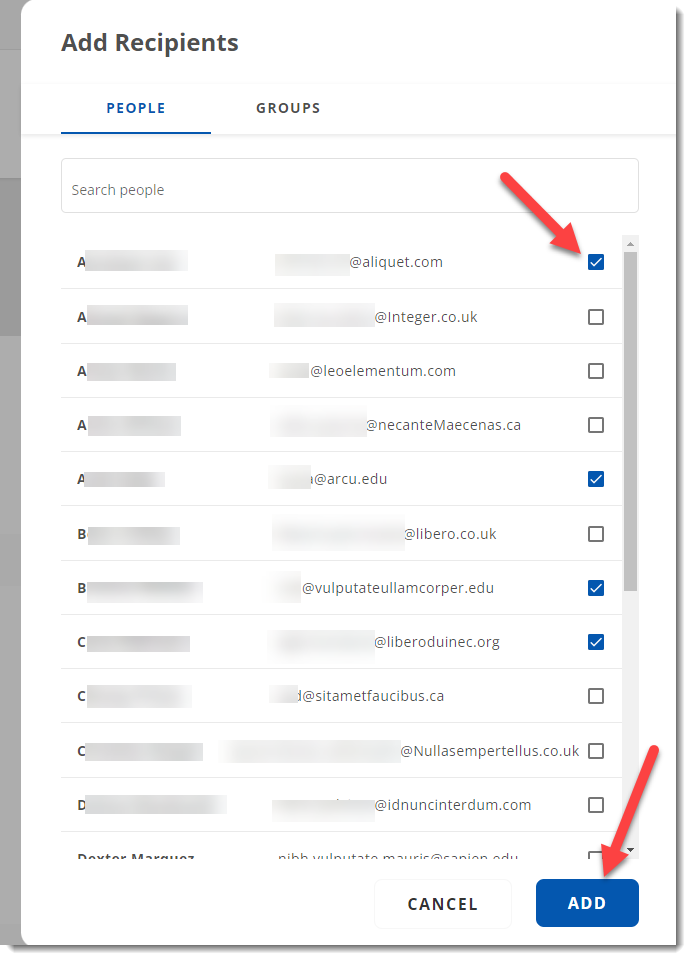 9. Click Save to save your list of recipients.
10. Use the Run Campaign button to start sending your new campaign!