MoxiEngage helps you keep in touch with your contacts. To use MoxiEngage you need to import your contacts! Follow the instructions below to import your contacts into MoxiEngage.
Preparing Your Contacts for Import
To import contacts to MoxiEngage, you must add your contacts to the Contact Import Template CSV file we provided at the top of this page.
The upload limit is 2,500 contacts. Attempting to upload more than 2,500 contacts at a time causes the upload to fail. Download the Contact Import Template CSV file from the link at the top of this article.

Caution: When transferring your contact data into the Contact Import Template CSV file, do not change anything in Row 1 (even if you do not have anything to put into that column). The header, Row 1, of the template must remain intact or contact information will not import correctly.
Importing Contacts into MoxiEngage
1. Log in to MoxiEngage.
2. Select People from the top navigation menu, then select My People from the drop-down.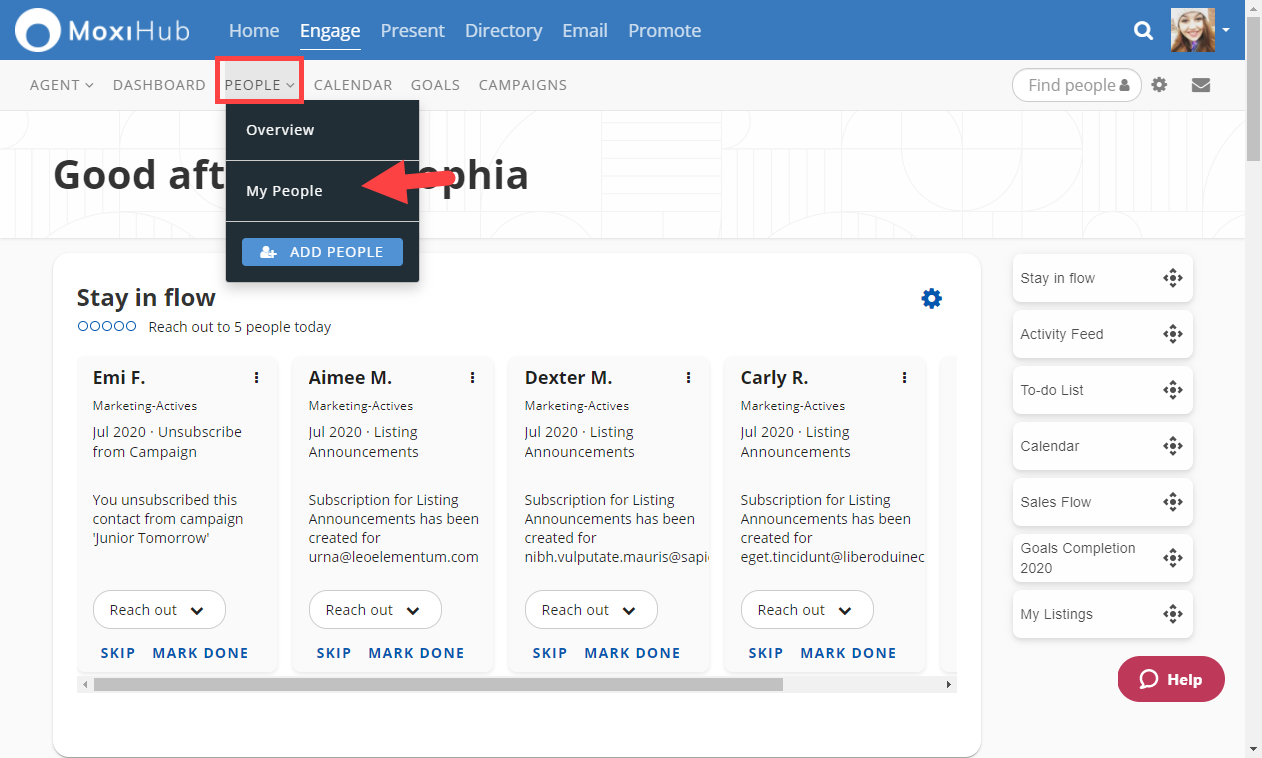 3. From the Gear icon in the upper right corner, select Import Outlook CSV from the dropdown.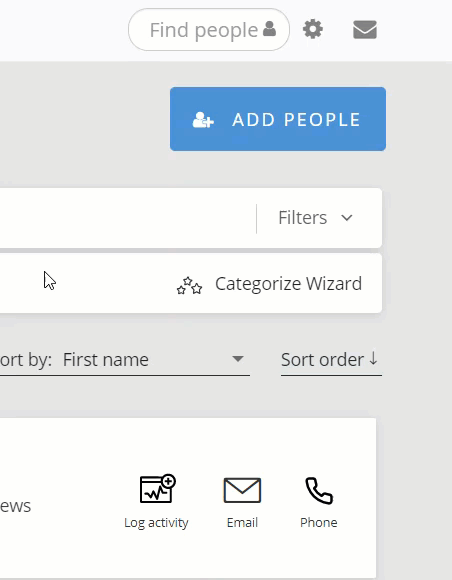 4. Choose Select File.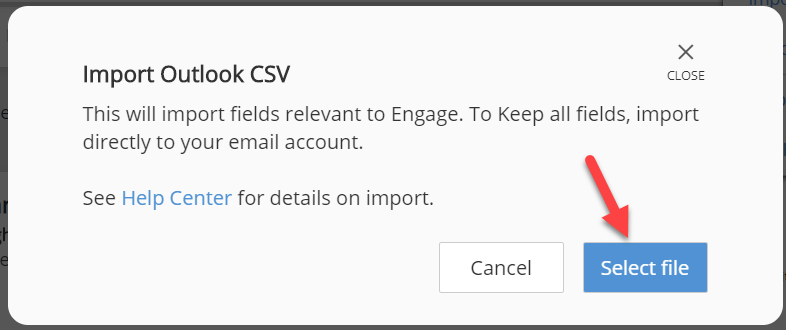 5. Find the contact CSV file that you added your contacts to on your computer, then select Open to begin the import process. Your file automatically starts importing. During this process, do not close your browser window.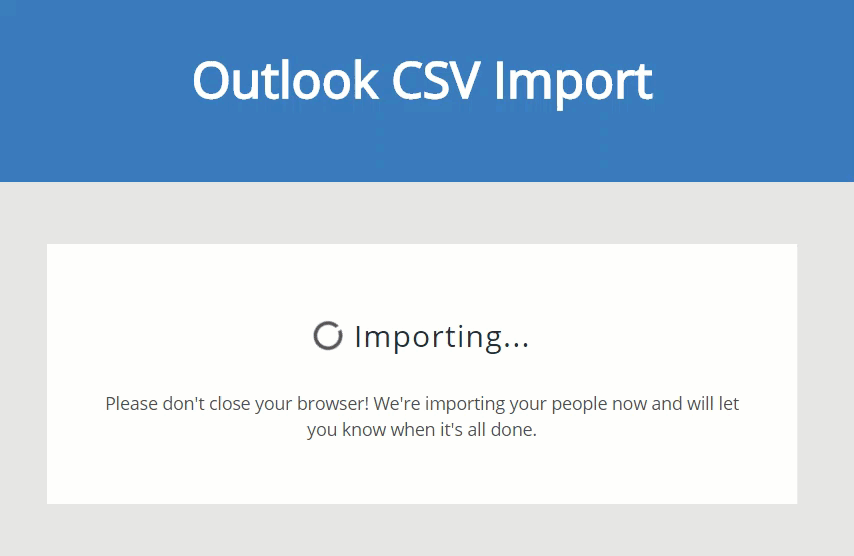 6. When the import has finished, you see a pop-up notifying you that the import finished.
Note: Import time may vary depending on the size of the import file.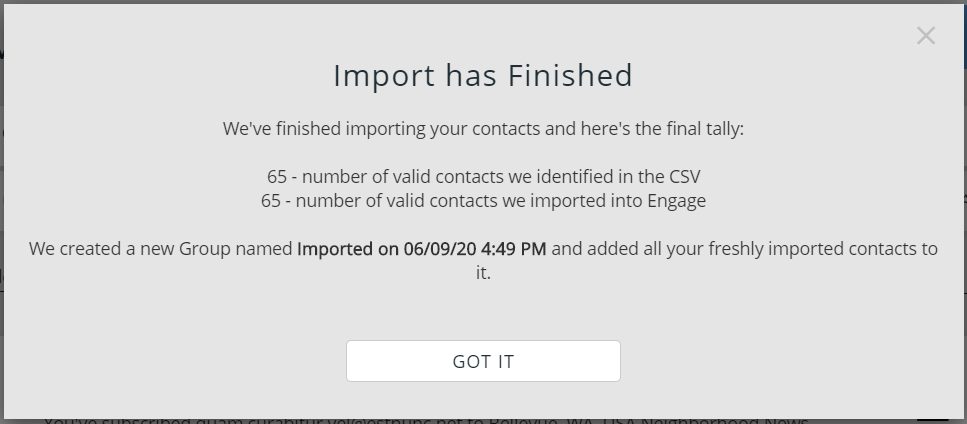 Have trouble with your import? Check out our F.A.Q.s page to help troubleshoot.
Disclaimer: This feature is available only to certain brokerages. If this option is not appearing on your account, you will need to import your CSV file through your email account as explained here:
Importing Contacts to Microsoft Exchange
Importing Contacts to Google Mail
More Information
For more information about Importing Contacts into MoxiEngage view: