So, you've created a custom email to send to your contacts, but you can't find a way to send it out. The only way to send out custom emails is to attach them to a campaign. They were designed in the Campaign Email Builder, after all! But you only want to send this one email, so what should you do?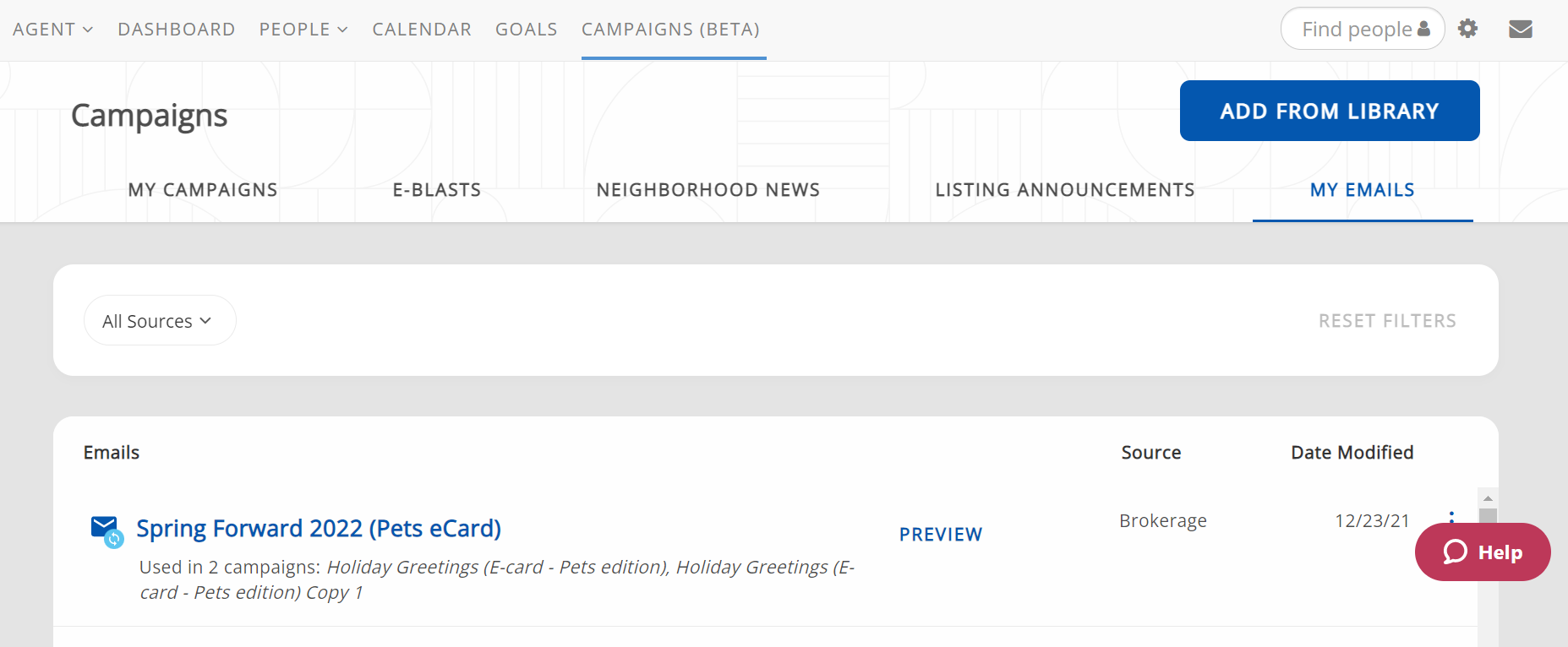 You'll want to use a campaign template. Some brokerages offer a blank, build-your-own campaign template that is perfect for this, but even if your brokerage doesn't, you can choose any template that you're able to edit, and remove all of the other steps from it.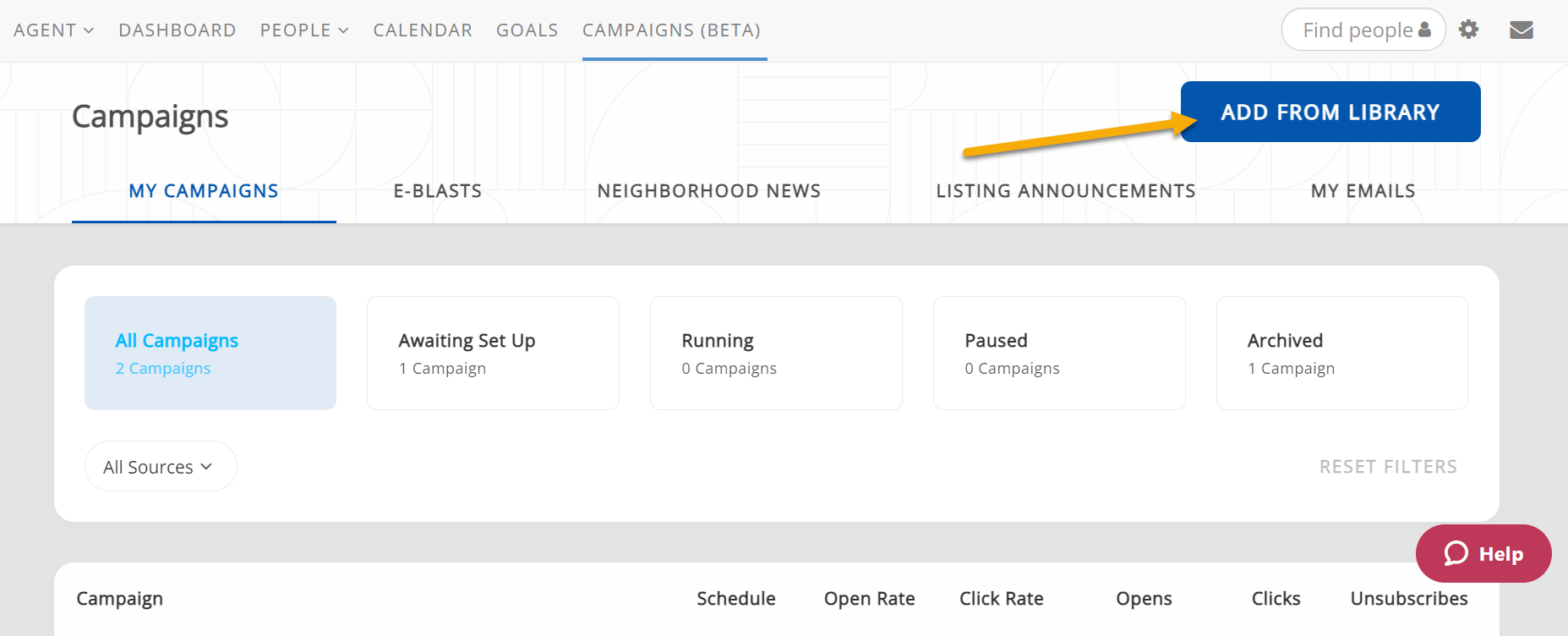 Once you have a template selected, you remove each of the steps that you don't need. To begin, access the campaign and click Edit Schedule:

From the Campaign Schedule screen, remove each of the steps until you have an empty campaign.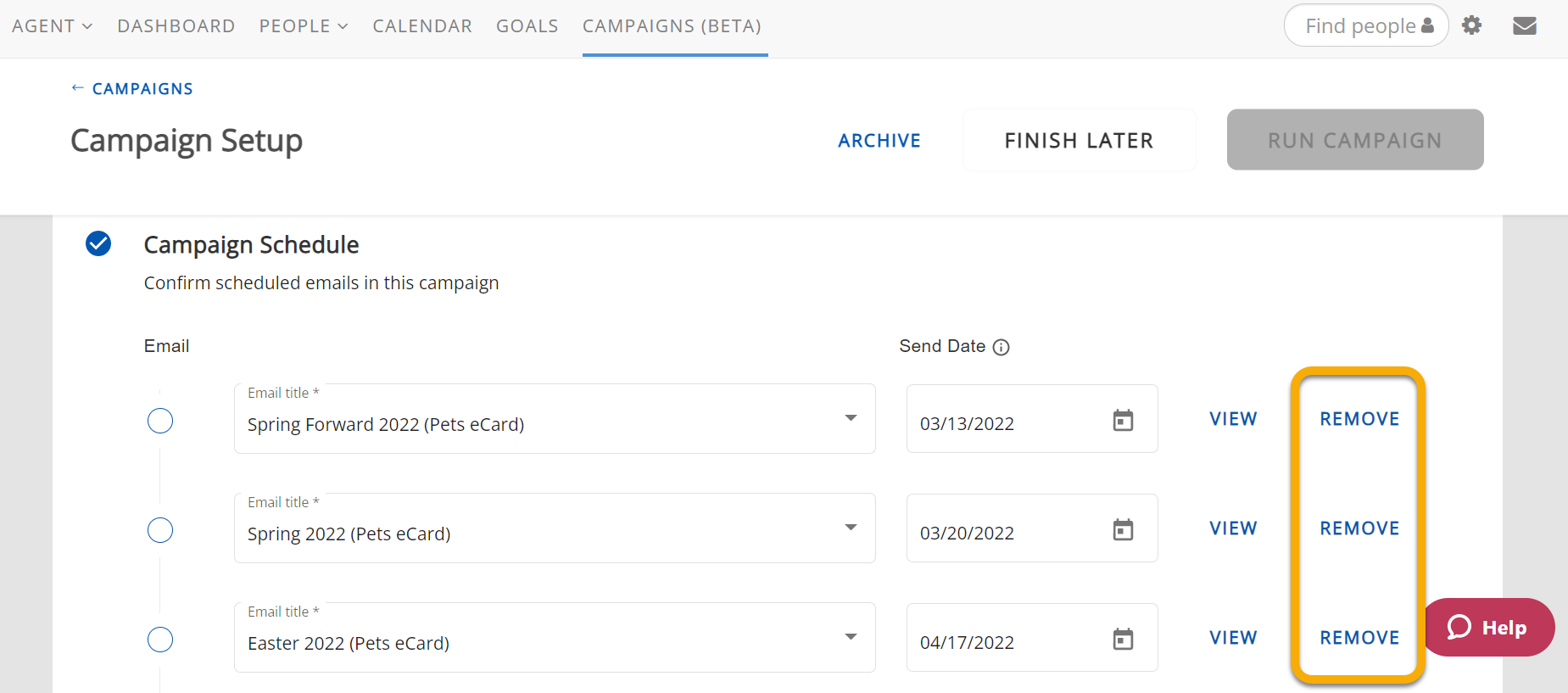 Once there are no more campaign steps left, your only option is to add an email:

From there, just choose the email you created, choose the send date, and add the relevant contacts. Now you're able to send out your own custom email!