E-Blasts are a found under the Campaigns section of MoxiEngage. E-Blasts are single emails that can be sent to contacts you choose though Engage.
Set Up a New E-Blast
1. Select Campaigns from the navigation bar on your Engage Dashboard.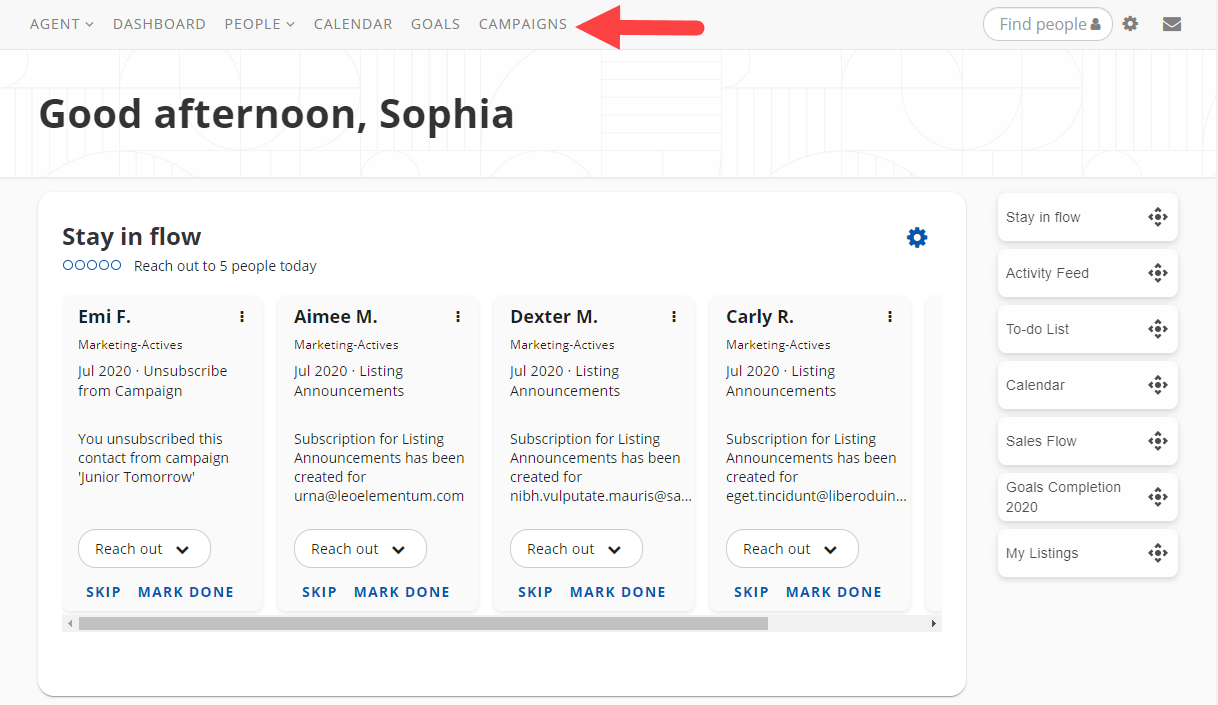 2. Click the Add From Library button.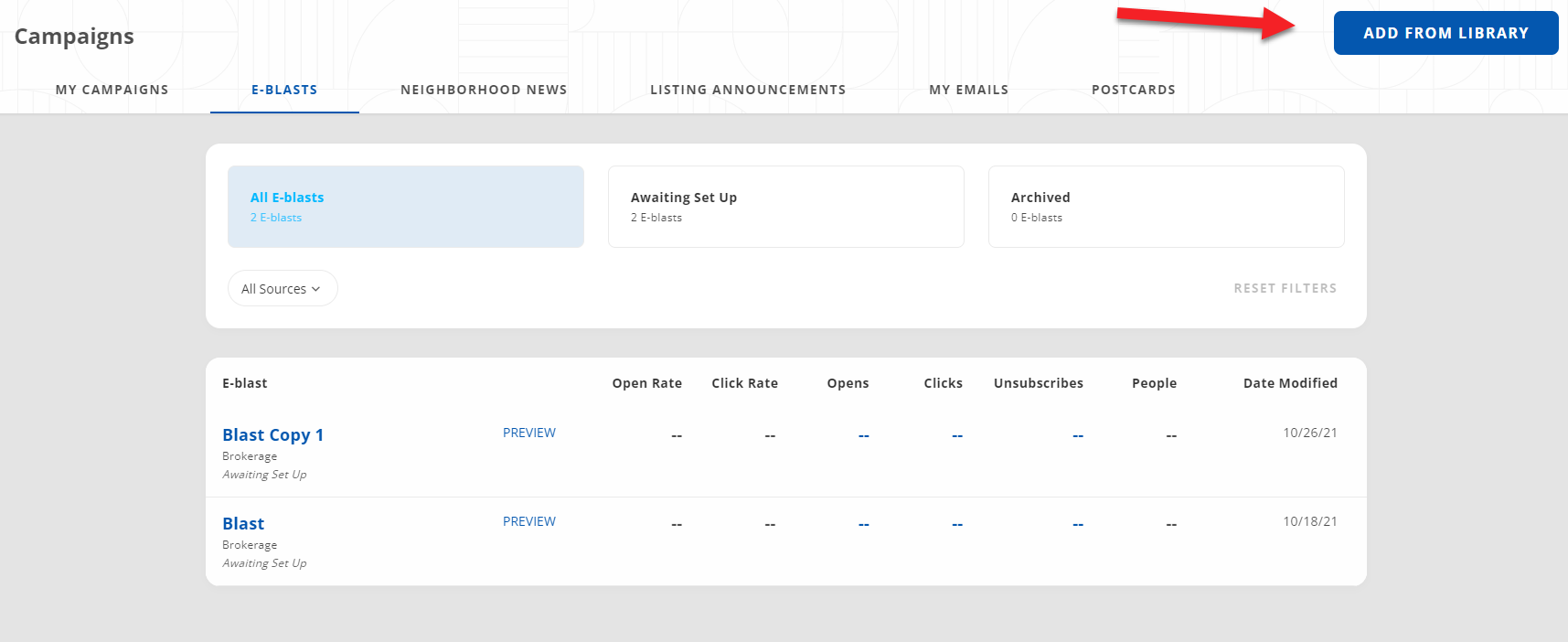 3. Select the E-Blasts tab.

4. Choose an E-Blast by clicking the Add to Campaigns button next to the option you want.
Note: If your brokerage allows agent edits to campaigns, there still may be some campaigns you are not able to edit. If a campaign cannot be edited, it will say not editable.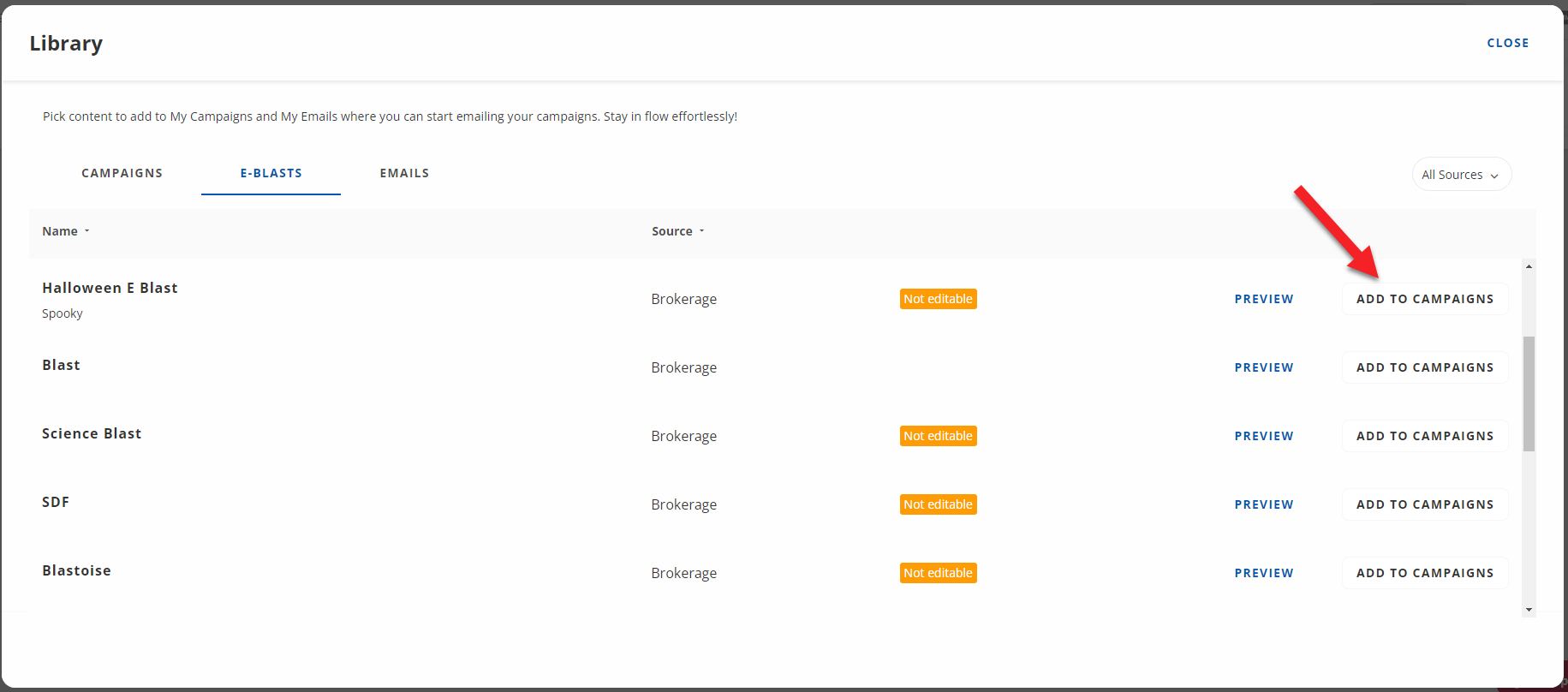 5. Click Close in the top right to close the campaign library.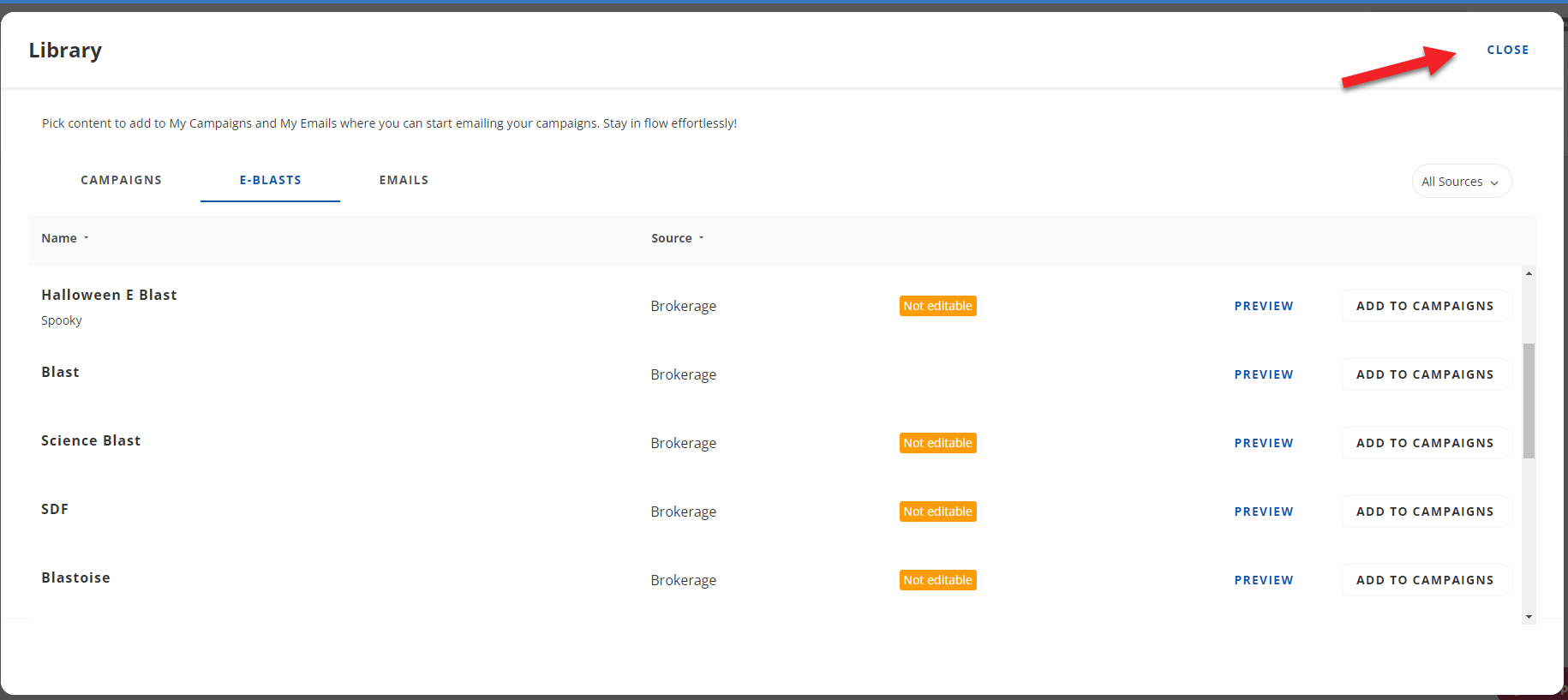 6. View your new campaign in the Awaiting Setup section.

7. Click the title of the E-Blast.
8. Select Setup and then Add Recipients on the right-hand side.


9. Add people to the E-Blast using the Groups tab or the People tab.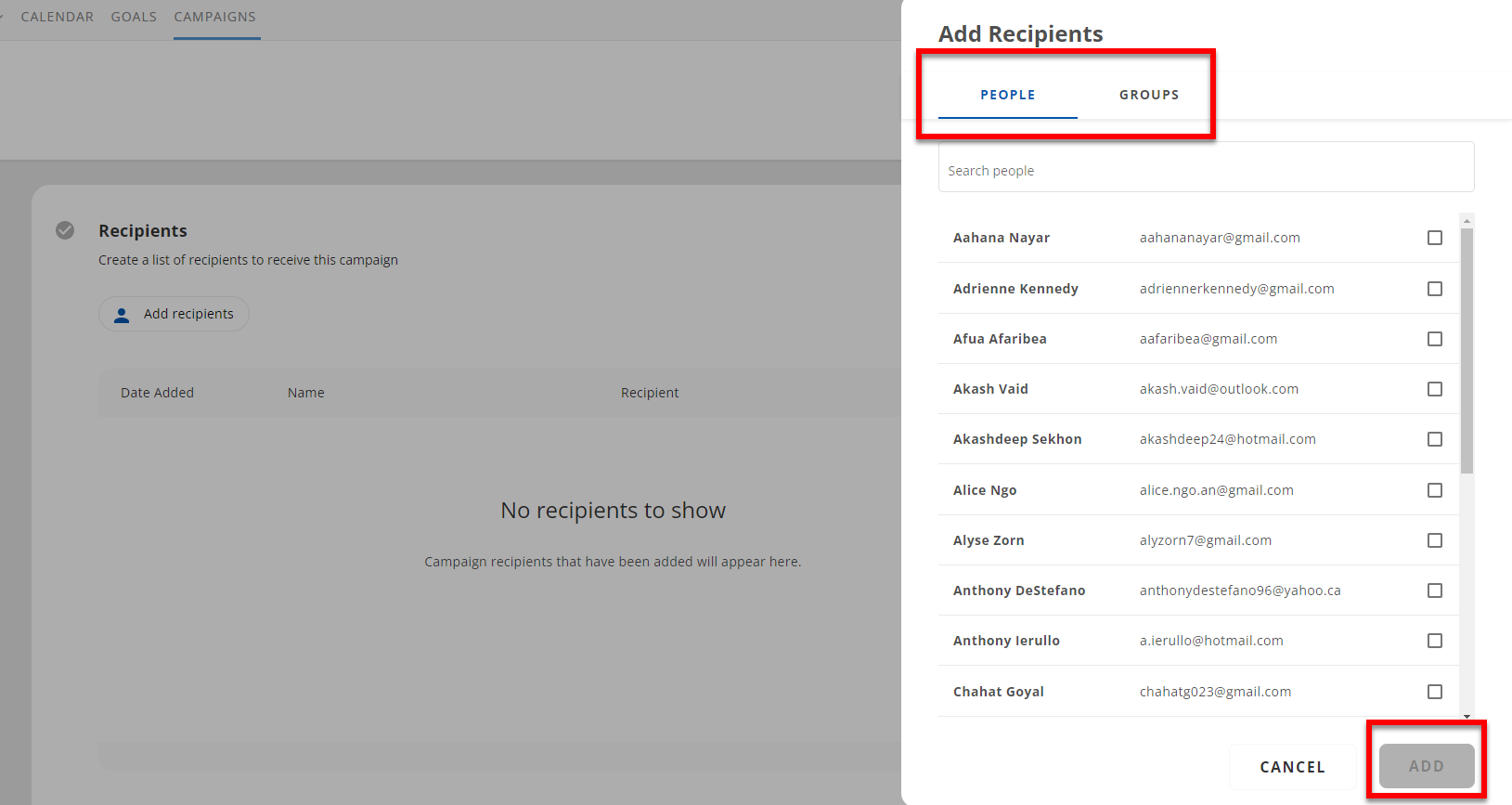 Simply hit the plus sign next to the group or contact you wish to add, then click Add to review and select Save to finalize your selection.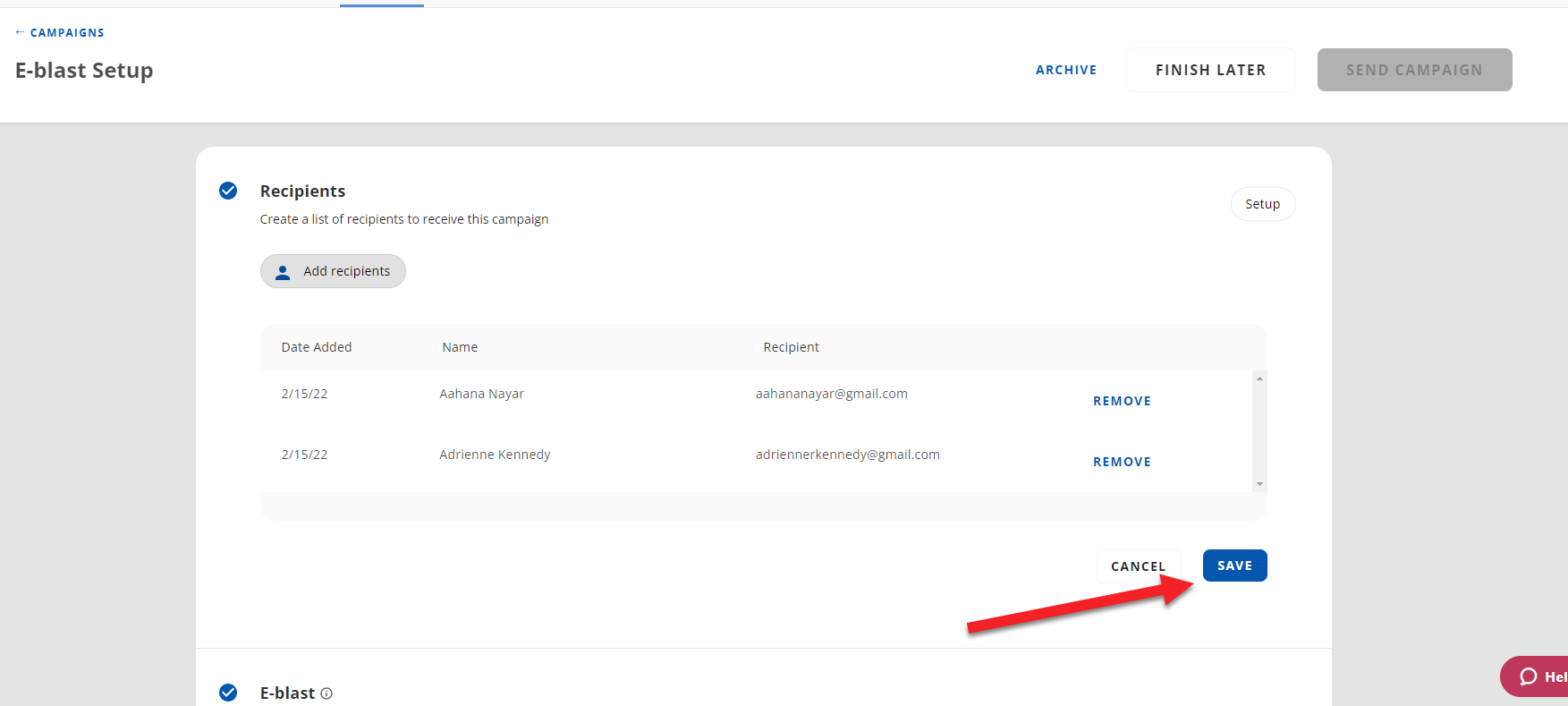 10. Click Send Campaign once you are ready to send the E-Blast to your selected contacts.