Yes, we encourage you to preview your project as you are working on it to ensure that your text, images, and agent information displays as you expect it to. You may preview a project at any time while working on it or while going back later to edit it.
To preview a project that you are working on, use the Preview Project button: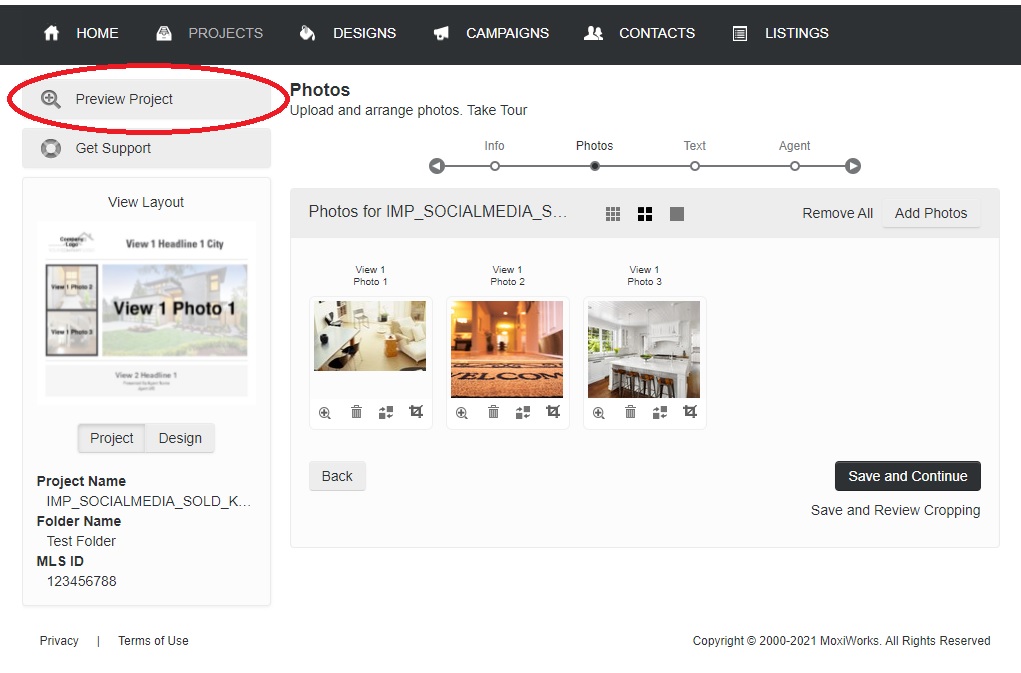 After clicking the button your preview will load: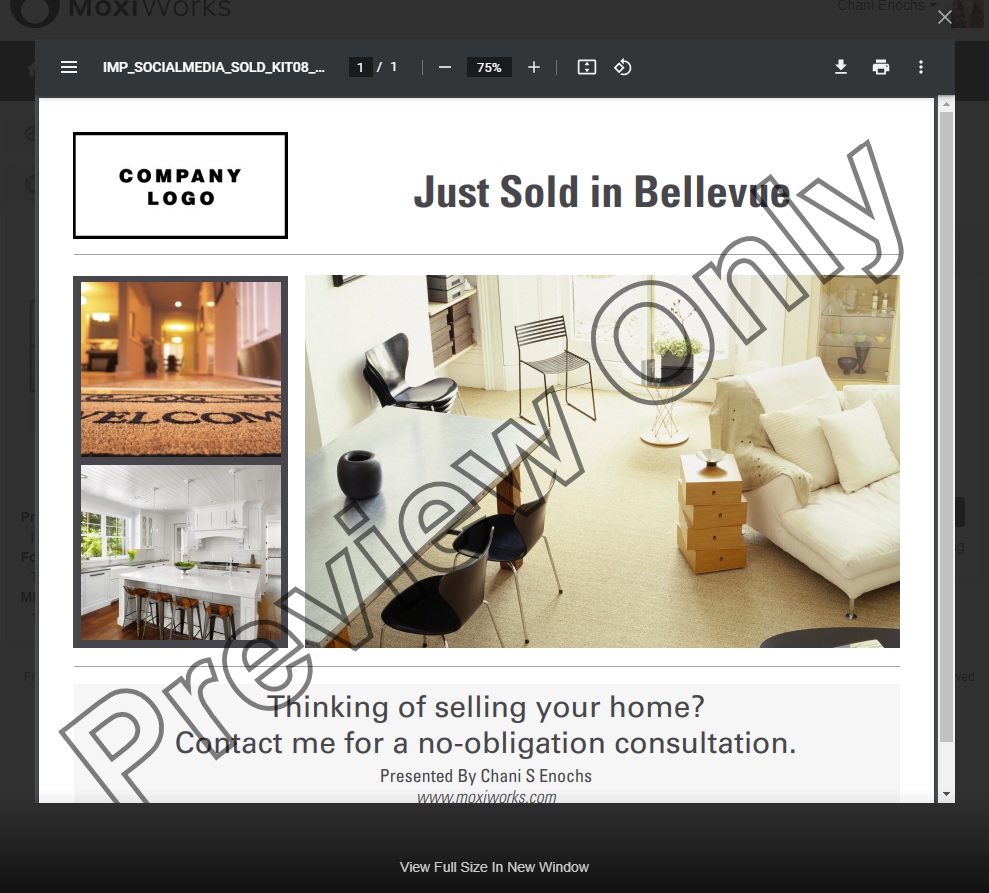 Click View Full Size In New Window to see the whole design more easily.