To change your password:
Click on your name in the upper-right corner of the page.


Select Account Settings in the resulting menu.




Type your new password in the field labeled Password.

A strong password contains:

8 characters minimum


Upper and lower case characters


Letters and numbers


Special characters like "!" or "@"




Retype your password in the field labeled Confirm Password to confirm it.


Set or change your Secret Question and Answer if you like. This question will be presented to you if/when you click the "Forgot Password" link on the login page.


Click the Save button. The page will then refresh and you see this phrase near the top of the page: "The Profile information has been saved successfully.".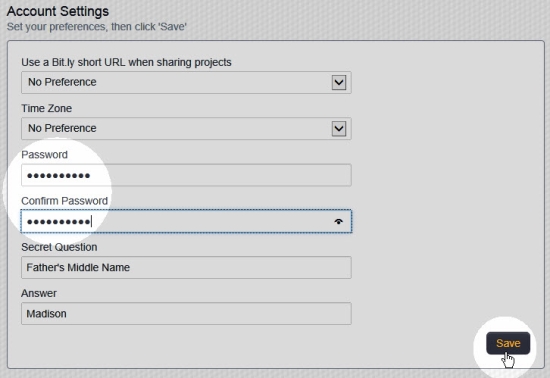 Note: If you log in via an autologin link on your company's intranet, there is no password needed for autologin to the Marketing Center.