You have several options for printing your finished projects:
Download and print yourself


Download for upload to your favorite online print shop's online order form


Download and copy it to a USB key/drive take to your favorite local print shop for printing


Print via the Marketing Center's integrated online print partners' services*
*Note: Not all project types can be sent to our online print partners due to limitations in the size and types of projects they can print. Your browser's popup-blocker may prevent the printer partner's website from opening until you have disabled it for our website.
Find Print Options
To find print options for a project:
Click Projects on the main menu at the top of any page.


Select the folder which contains the project you want to print.


Choose the project you want to print.


In the right column of the page you see the phrase Print Options, below which you find the available print options for the project.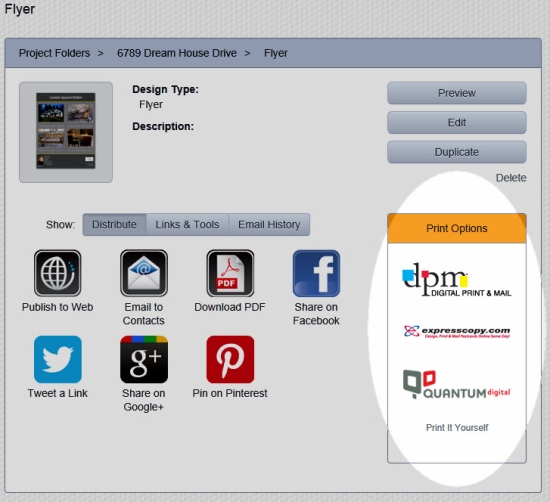 .
Note: Some print design types are meant to be folded after printing. When viewed in the preview, PDF format or printed, part of the design will appear upside down. After folding, the design appears properly.