Our Commercial PDF option allows for more control over the layout of the PDF file created for download and printing.
These advanced layout options include:
Enable or disable "full bleed"


Select the width of the bleed


Enable or disable crop/cut marks


Enable "one-up" printing for projects, which would otherwise print two or more per page
Find the Commercial PDF option by clicking the Download PDF button in the Distribute area of your project. You then see the screen below to choose the option: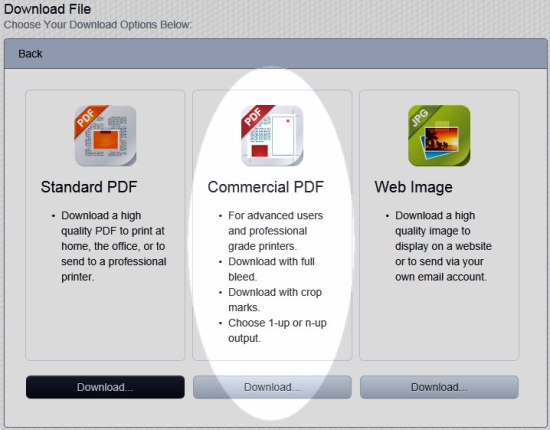 Note: Commercial PDF options should not be used when printing through our online print partners.