Yes, most of our multimedia designs allow you to choose from provided music tracks or upload your own MP3 audio file.
When creating or editing a project with a multimedia design template, one of the pages in the process will be for the audio options of the project.
When you click the Select from Our Gallery option, a list of available audio tracks will be displayed, each with a play button so you can hear the track before selecting it. Click the name of the track to select it, then click the Save and Continue button.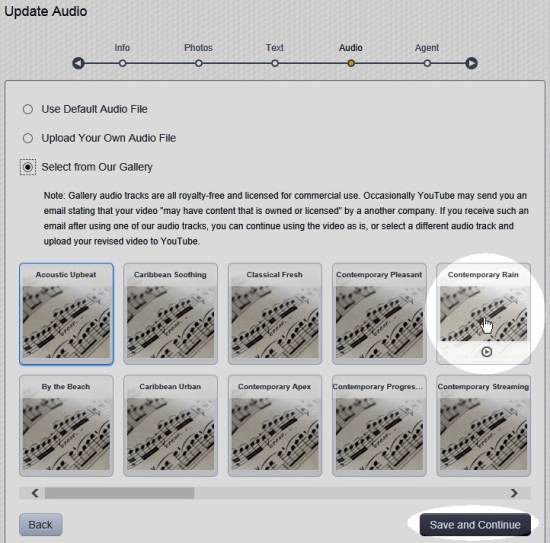 When you click the Upload your own audio file option, an you see a button labeled Select an MP3 Upload.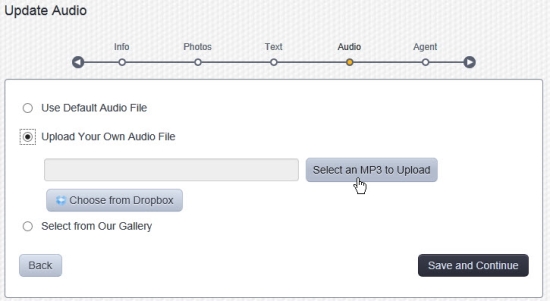 NOTE: Please do not upload copyrighted materials that you do not have permission to use. Projects and hosted files using unauthorized, copyrighted materials will be removed from the Marketing Center without warning.