Yes, you can set your account so that email from your account is sent only to recipients who have provided consent/opted-in to receive email from you.
To set send emails only to consenting contacts:
Click on your name in the upper-right corner of the page.


Click on Account Settings in the resulting menu:




Click on the menu labeled Send email only to confirmed recipients and set it to Yes:




Scroll down to the bottom of the page and click the Save button:


Now emails and campaign events sent from your Marketing Center account will only be sent to recipients in your Marketing Center address book which are marked as having provided consent.
When viewing your address book, when selecting recipients for a mailing and/or when adding recipients to a campaign, recipients who have not provided consent will be marked with a red dot next to their email address:
When viewing the address book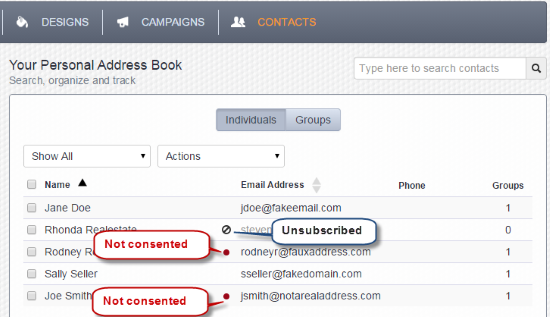 When adding recipients to a mailing or campaign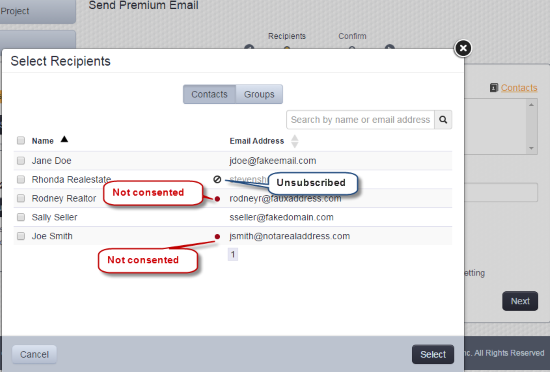 Note: This functionality is meant to help you comply with CASL (Canada) and CAN-SPAM (U.S.), but this functionality is not meant to guarantee compliance. The consent/opt-in requirements are only one element of these laws.
For more information about Canada's CASL law, click here.
For more information about the U.S. CAN-SPAM law, click here.