An image that is too small or too low quality for the photo slot it has been loaded into is marked with a yellow triangle containing an exclamation point, in the upper-right corner of the thumbnail: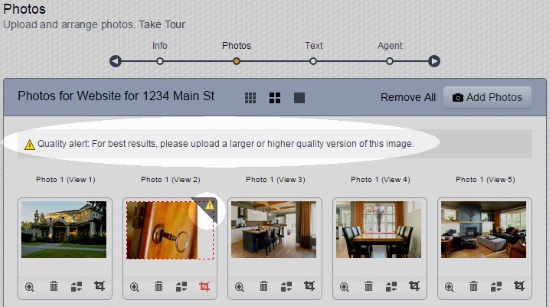 We recommend images with at least 75dpi (dots per inch) for multimedia designs and at least 150dpi for print designs.
Images from most digital cameras can be uploaded without first reducing them in photo editing software. If you uploaded a small version of an image, but have a larger version of the image available, try uploading a larger version of the image instead. Note: Using photo editing software to enlarge a small image will degrade the quality of the image.