The Article Library is found within the Phrase Assistant.
Hover your mouse cursor over a text field to make the Phrase Assistant button visible. The Phrase Assistant button looks like a piece of paper with a quill. Click on it to launch the Phrase Assistant.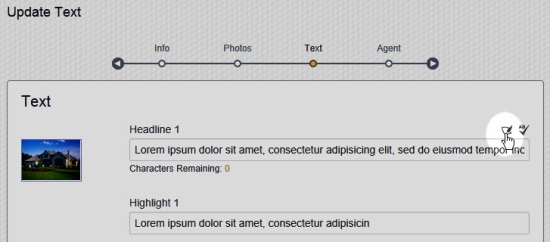 In the Phrase Assistant, click on the menu labeled Source and then choose Articles for access to royalty-free, pre-written articles for you to select from.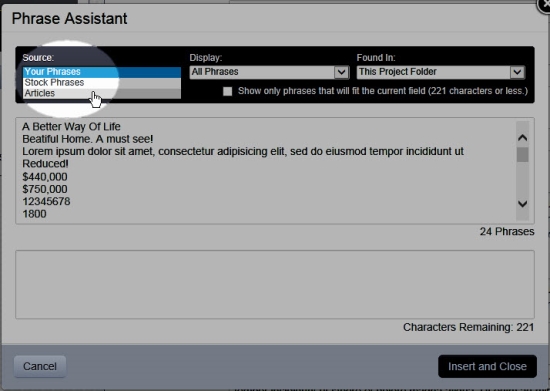 All available articles are displayed by default. Use the Category menu to view a specific category of articles.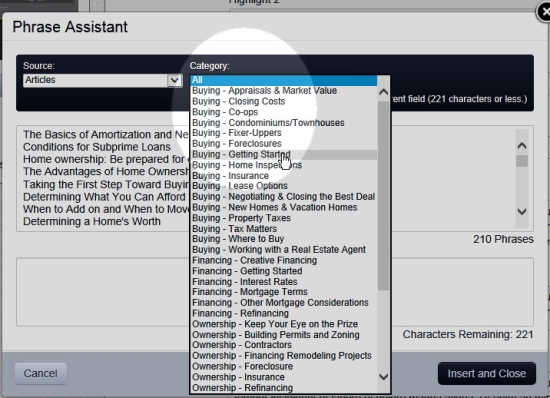 Articles displayed initially may need to be edited to fit the current field. To display only articles which will fit the current field, check the box labeled Show only phrases that will fit the current field.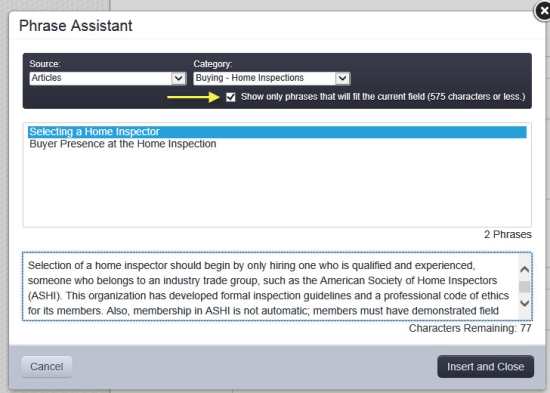 Articles are best suited for the large remark fields in Newsletter and eNewsletter designs.