The first thing you want to do with your new account is to check or enter your Profile information. Access the profile information after logging in by clicking on your name in the upper-right of any page, then selecting Profile.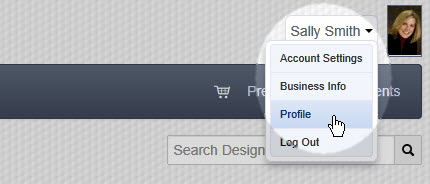 The information you enter in your profile is automatically included in each new design you create.
Next, create a project. The first step is to select a design from the design gallery. Once you select a design, the site will walk you through entering your photos and text, step-by-step.