To logout of the Marketing Center:
Click on your name in the upper-right of the page.


Select Log Out in the resulting menu.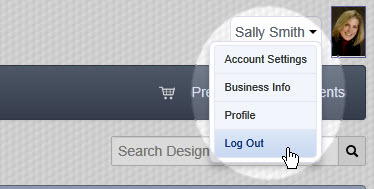 If your session is inactive for two hours (if you do not click on anything for two hours) you will be automatically logged out. This is done to protect your account in case you are working with the Marketing Center from a public computer (such as at a library or internet café) and forget to log out before leaving.