After looking up a user's account, click on their email address in the search results to see the details of their account: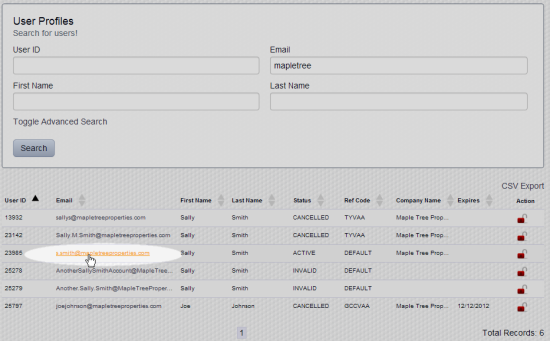 Use the Login as User link to log in to the user's account:

Logging in as a user allows you to use the account exactly as if you were the user. This can be very useful in troubleshooting and helping users with specific issues.
Some cautionary notes:
Any changes you make while logged in as a user will have the same results as if the user had taken the action themselves.
Avoid deleting a project or project folder. Instead suggest that the user take this action themselves to avoid a misunderstanding. Deleted projects are not backed up and cannot be recovered.
Duplicate a project before clicking Edit. The text "(Copy)" will be appended to the project name on the duplicate. By duplicating the project you can view the project without worrying about accidentally making unwanted changes like forgetting to revert changes that you made while testing. When you are done, delete the copy you made, leaving the user's original project untouched.