If you would like to remove a contact from one of your groups in Engage, you can individually take them out by following the instructions below:
Note: Our system does not allow you to remove contacts in bulk from a group however since Engage is a mirror reflection of your email, you can disassociate them from the group within your email's address book.
FOR GOOGLE CONTACTS:
Navigate to Google Contacts.
From the sidebar, select the group label you wish to edit.
Check the box next to each contact you wish to remove from the group label.
In the upper-right corner, click the [More actions] icon (3 vertical dots) > Select "Remove from label."
FOR OUTLOOK/OWA
On the Navigation bar, click People to view your

contacts.
Double-click the contact

group

to open it.
Select the names you want to

remove

from the

group, and then on the Contact

Group

tab, click

Remove

Member.
Click Save & Close.
HOW TO REMOVE A CONTACT FROM A GROUP IN ENGAGE
1. Log into Engage
2. Go to My People
3. Search for Desired User
4. On the bottom left his Edit on the Group Section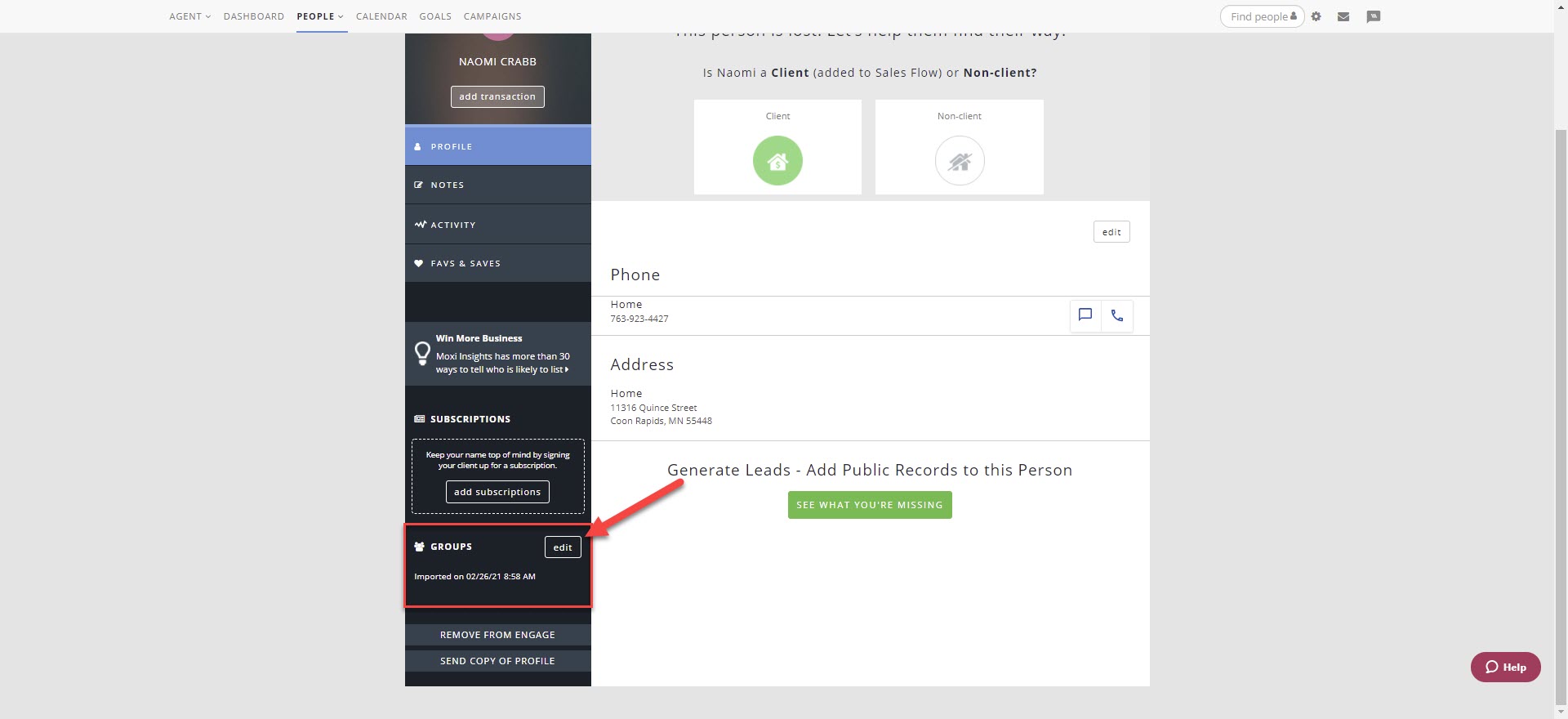 5. Uncheck Desired Group, then hit Done