If you've synced your email contacts with Engage but you are now noticing that all of your phone's address book lives in your CRM, you can reverse this by following the instructions below.
For iOS phones
Note: Depending on your phone provider and Android model, the settings may appear differently on your phone, and the instructions may vary as well.
1. Go to your Settings app on your iPhone
2. Scroll down and select Contacts from the list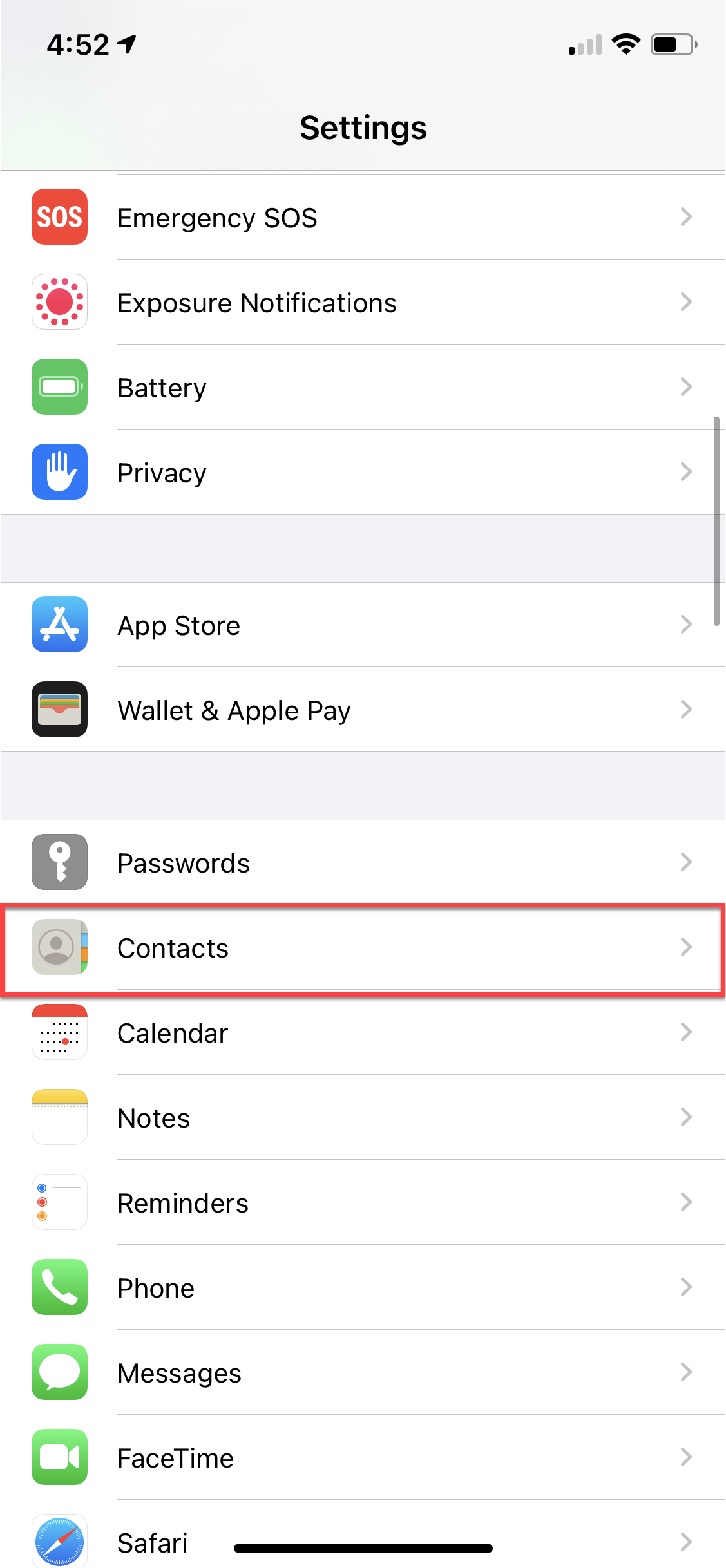 3. Once you've tapped it open, you will see Accounts with a number next to it. Tap this open to view your email accounts on your phone.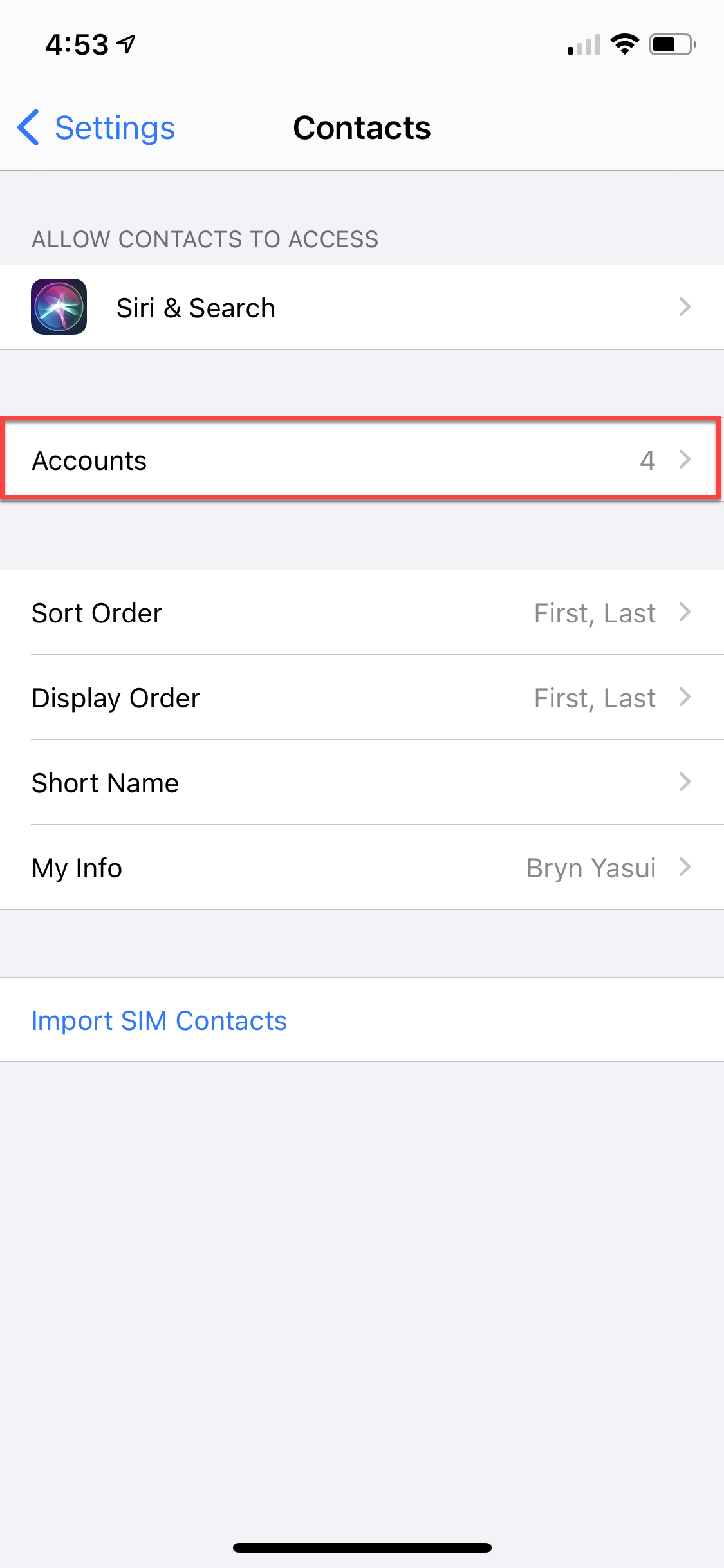 4. Select the email you have synced to your Engage account. Below Add Account, tap on Fetch New Data and turn the Push toggle ON.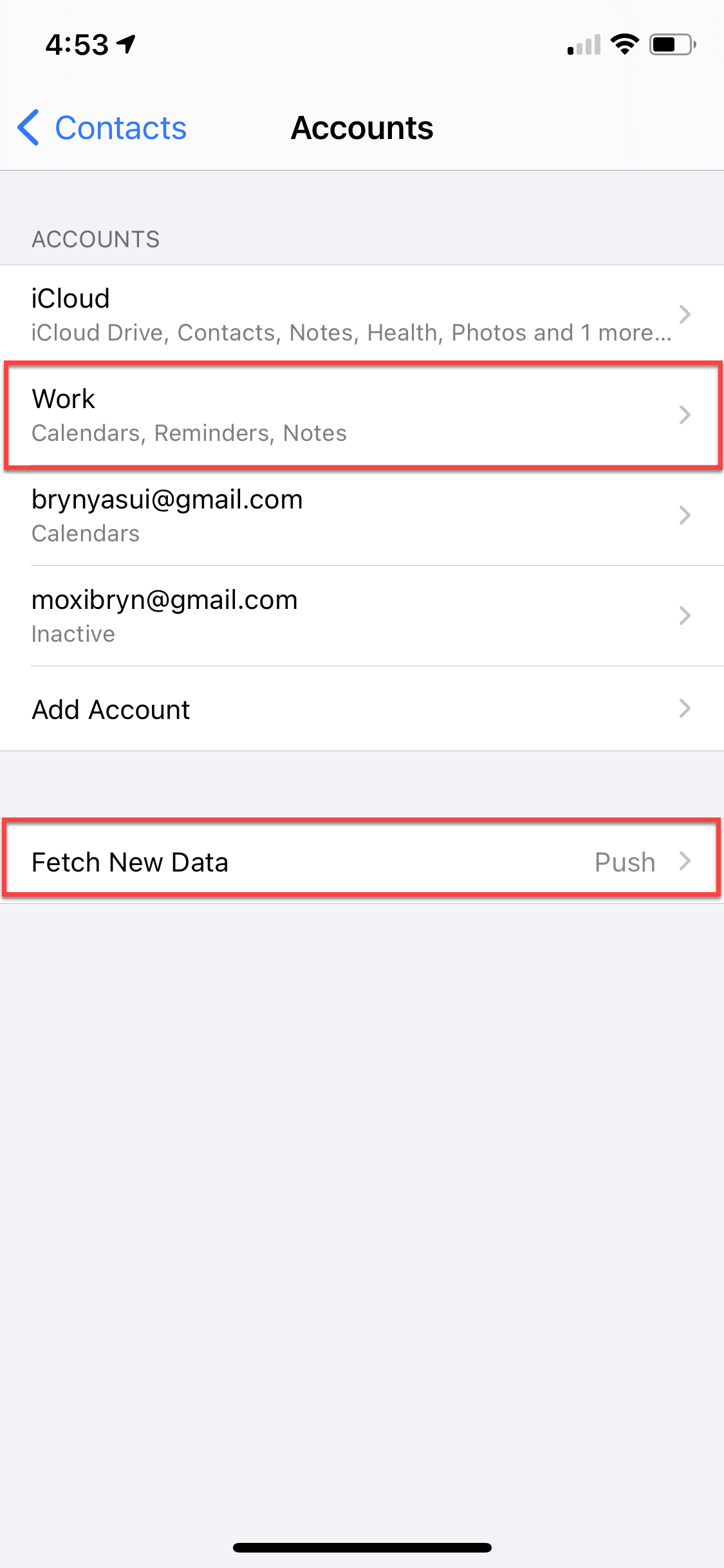 5. Go back to Accounts on the top left. Next to Contacts, toggle it OFF so the color appears grey.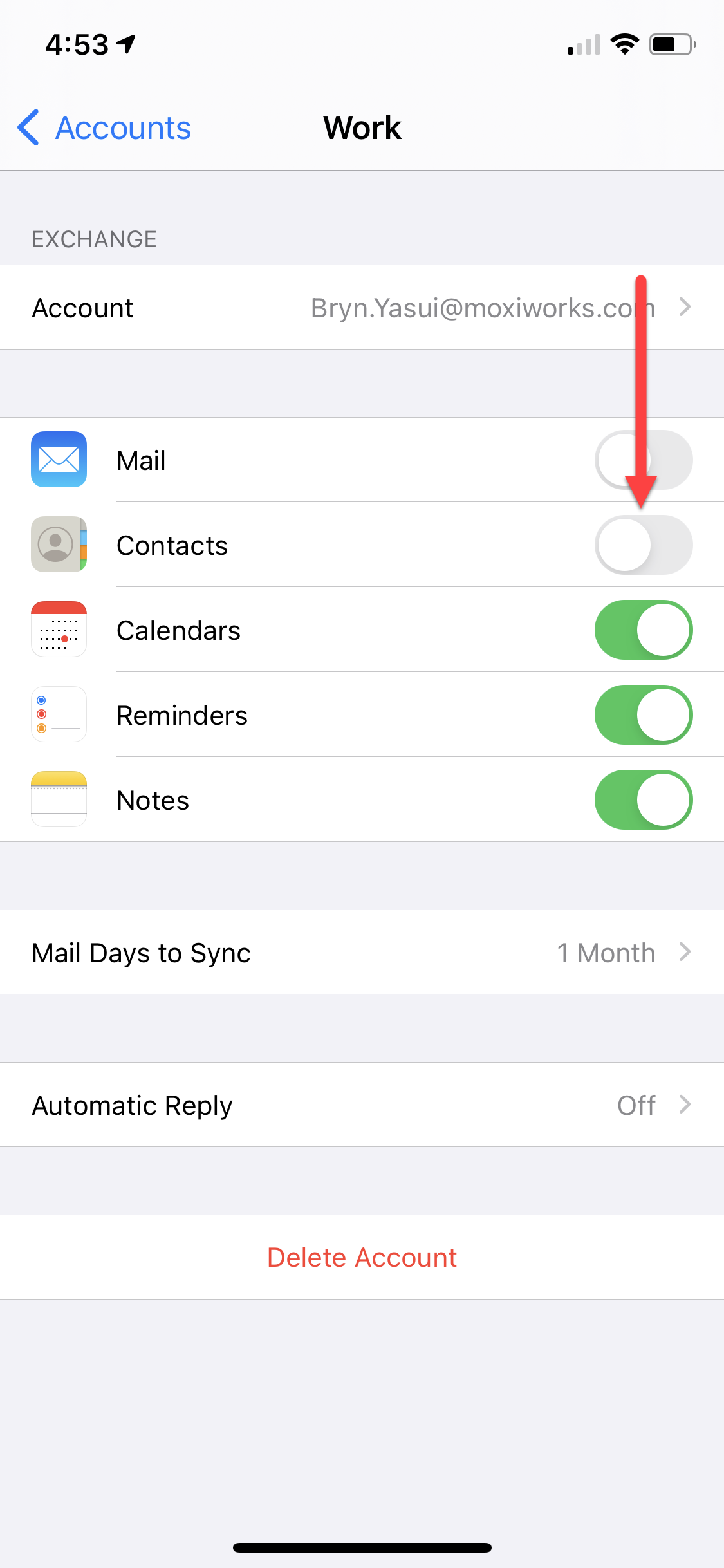 6. Now, the sync with your phone's contacts should disconnect from your email and Engage address book.
For Android phones
Open Settings
Tap Accounts and Backup (or Accounts and Sync), then open Accounts
Tap on the email account, then select Sync Account
In the sync settings, toggle OFF the Contacts Sync
If neither of these instructions apply to your phone's model, here are some other Help Center articles from outside sources:
HOW TO TURN OFF THE SYNC BETWEEN OUTLOOK AND YOUR PHONE
You are welcome to schedule a call with us or use our chat feature if you need additional help with removing your email contacts from your phone.