Agent Websites are intended to demonstrate your expertise in your field and past successes. By including client testimonials into your agent website, you'll establish credibility and trust with future prospective clients who are considering you for their next home sale.
See below on how to manually your clients' quotes below:
1. Go to your Website Admin
2. Navigate to Site Pages, then select Add New and choose Testimonial Page. Select Submit to create the page.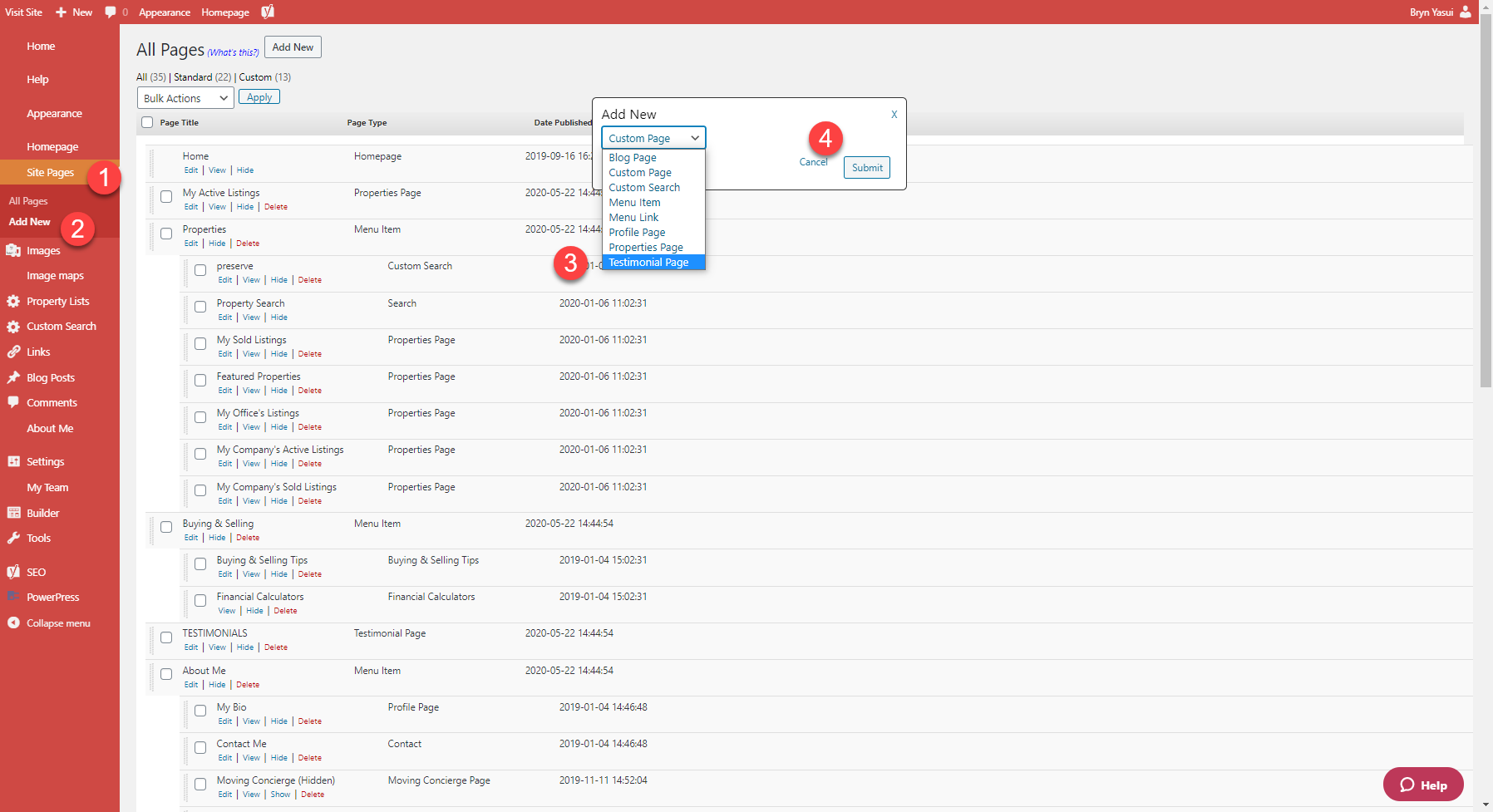 3. Next, give your Testimonial Page a title and Publish once you're done.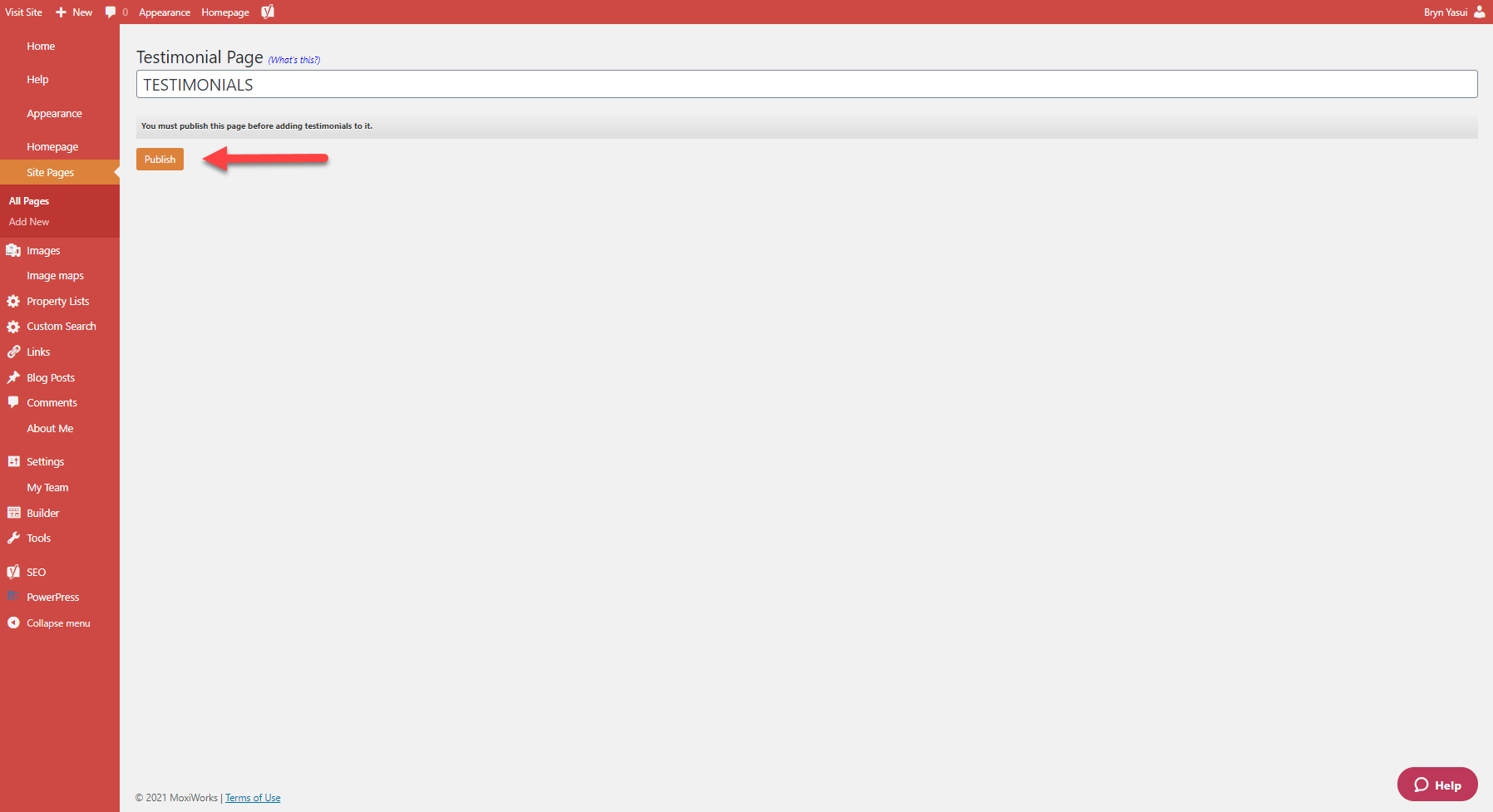 4. On this page, you can type in a headline and your client's testimonial in the Context field, and include a photo if you desire. Be sure to check the box indicating you have permission to post your client's review here. Select Add then Publish when you are done.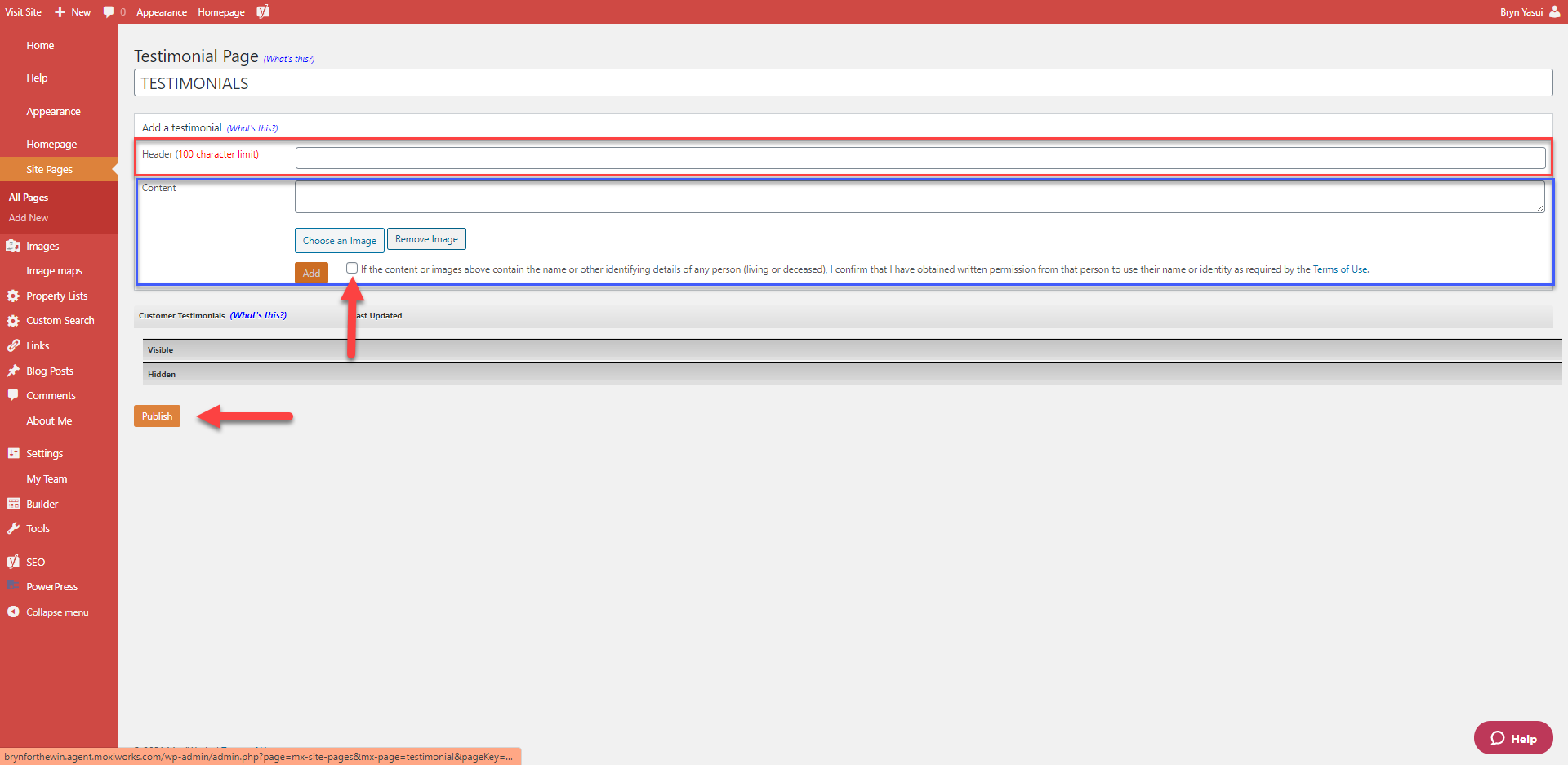 5. Now, you will have a new testimonial page in your Site Pages where you will collect all your client's reviews of your business.