With MoxiWebsite, brokerages can easily create website templates and share them for agents to use on their sites. This can help save agents valuable time when creating their professional websites and help to add a consistent look and brand to the agent websites.
If you need help creating a template in Page Builder, check out How to Use Page Builder!
Sharing Brokerage Templates with Agents
1. Once you have created a template that you want to share with agents, select the Currently Editing Page drop-down and choose Save Template (see below).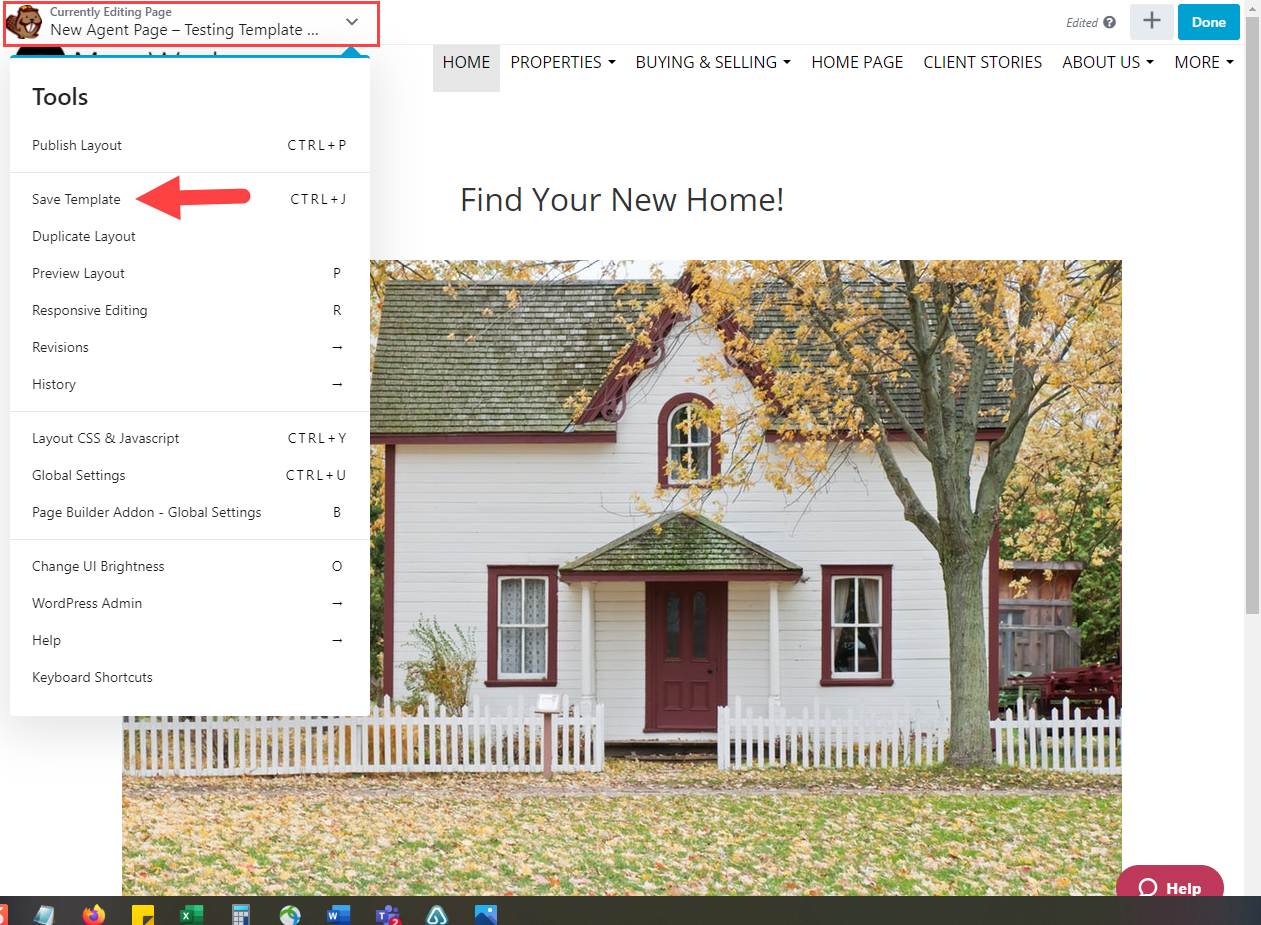 2. Add a name for your template, then choose Save (see below).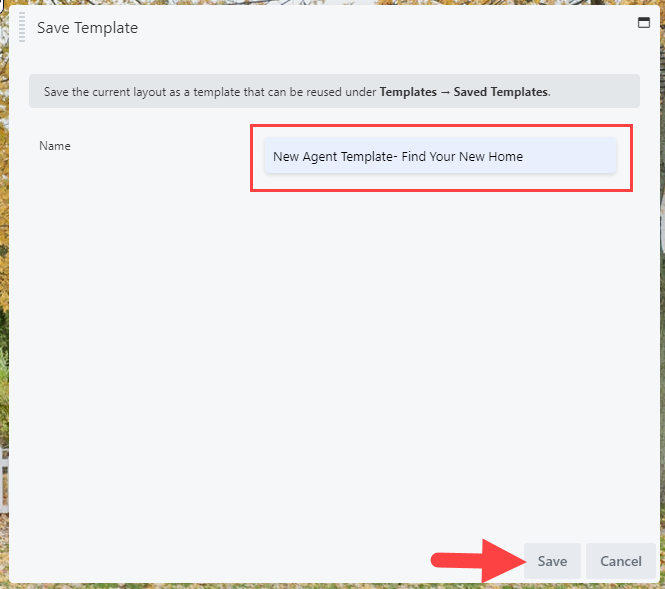 3. Navigate back to the Admin page and choose Templates under the Builder section of admin (see below).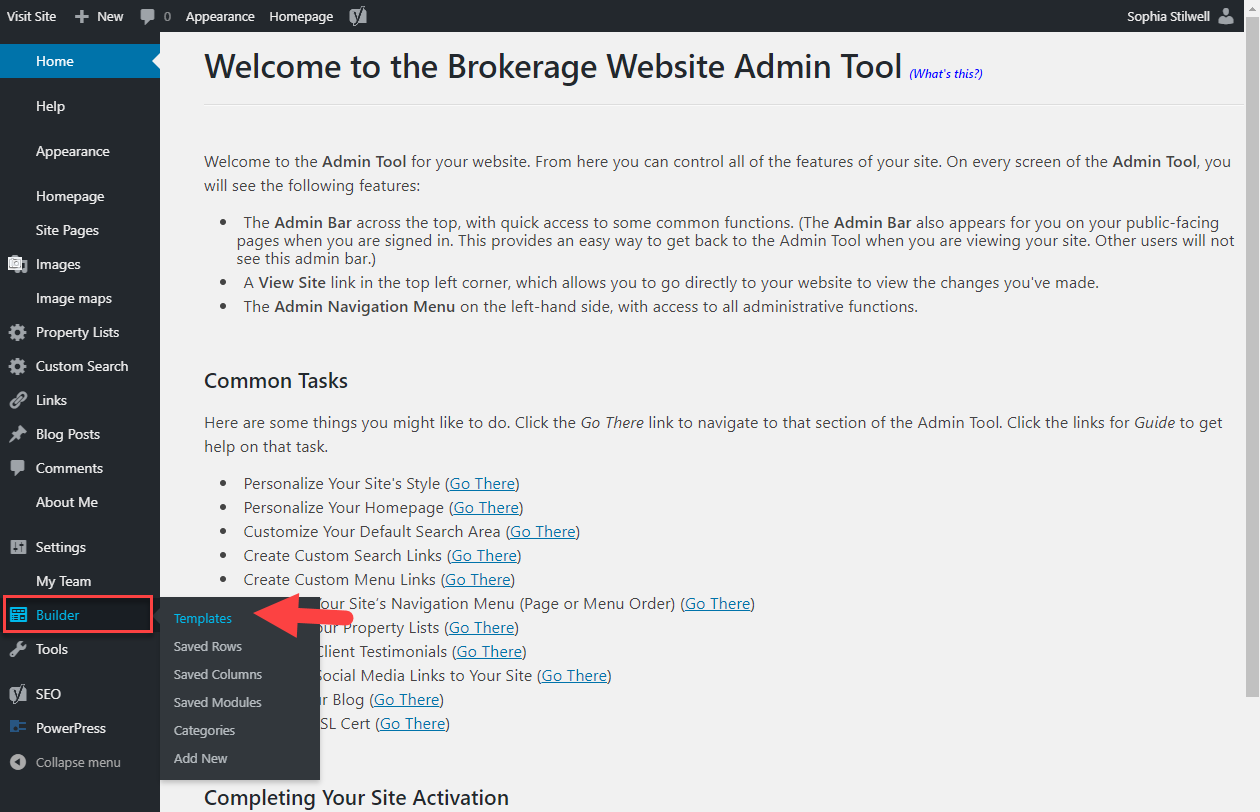 4. Find the template you want to share and choose Edit (see below).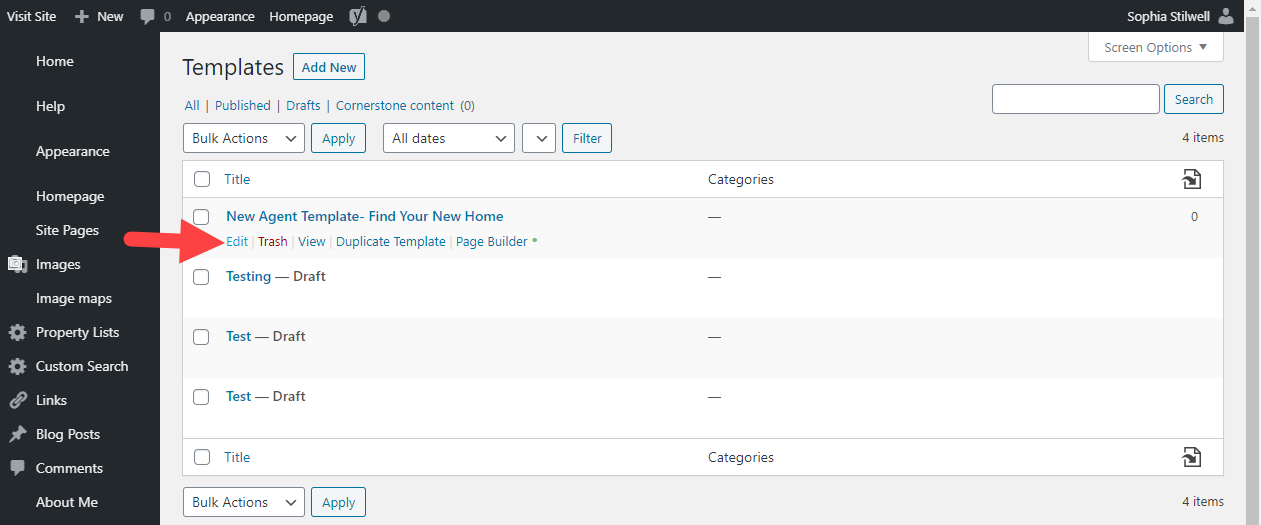 5. Select or add the Shared category under Page Builder Categories (see below).
Note: If the category has not been created, simply create it. This is not case sensitive but must contain the word "Shared".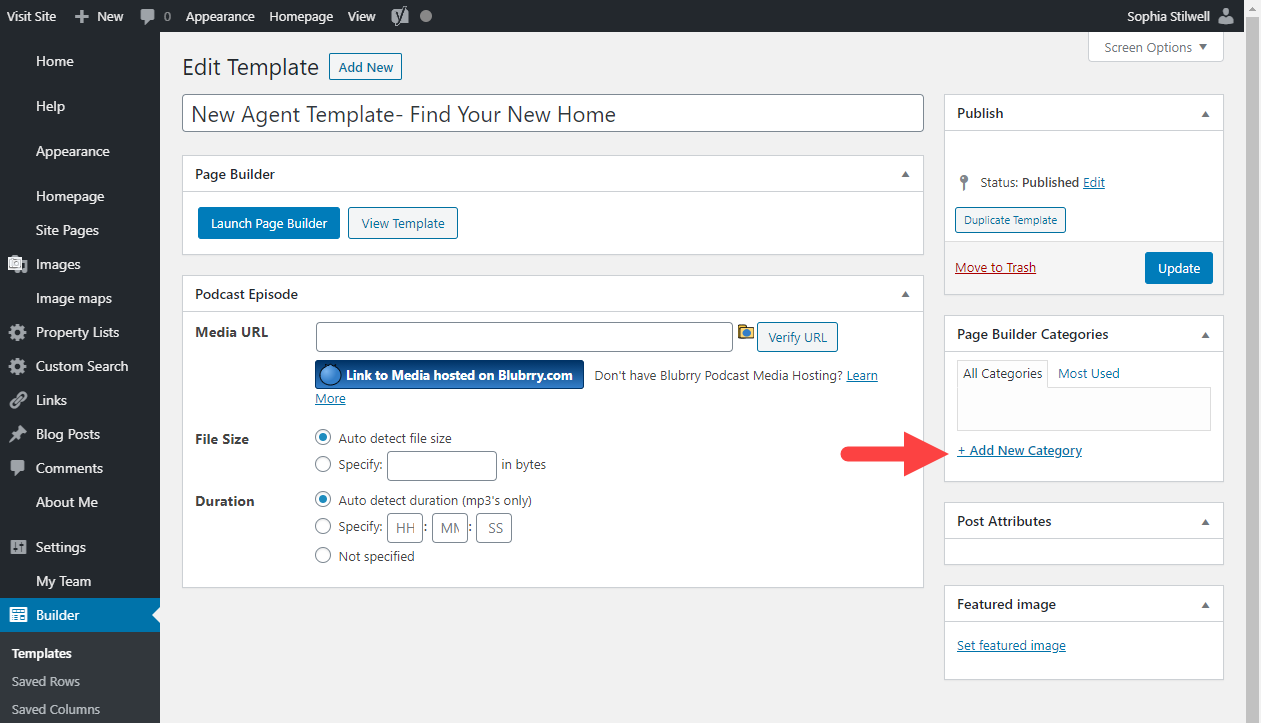 6. Add a Featured Image so your agents can easily identify the template (see below).
Tip: Using a screenshot of the template itself can make it easier for agent's to find the template they want.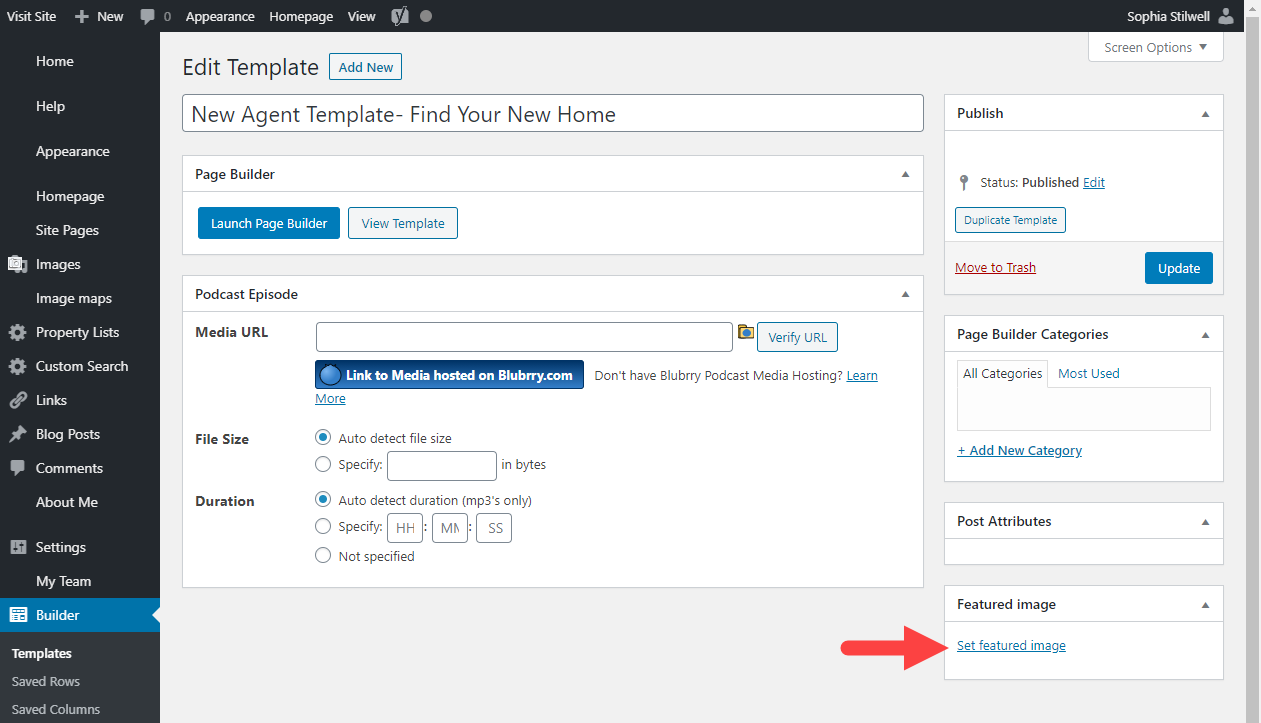 7. Select Update to save your changes (see below).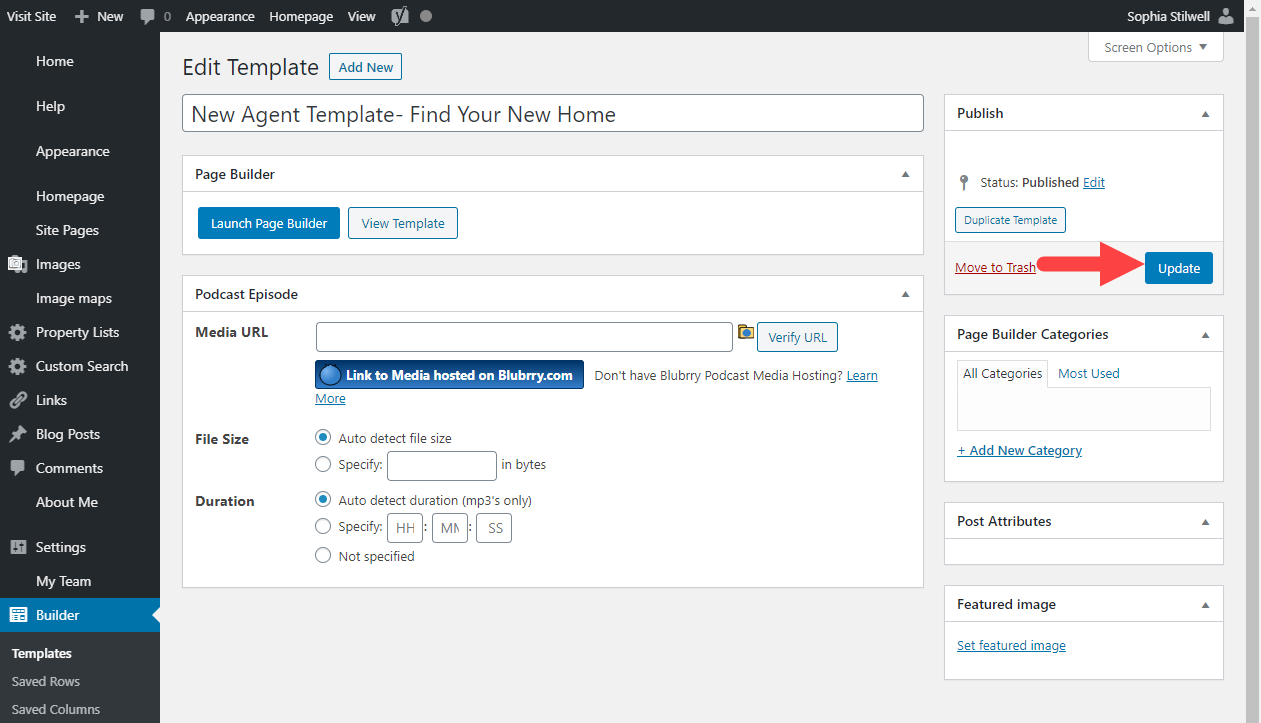 Your template has now been saved and agents will see the option to add your newly created templates in Page Builder under Templates > Brokerage Templates.