Creating Saved Searches for your clients in Engage is a great way to help them see all the listings they are interested in while helping you to see all their favorite properties from those searches. Add your personal touch to the search and let your clients know you are ready to help them find their dream home, all from your MoxiEngage account! 
Creating a New Saved Search for an Engage Client 
1. From your My People page, choose the client you wish to set up a search for (see below). 
2. On the left of their profile, choose Favs & Saves (see below).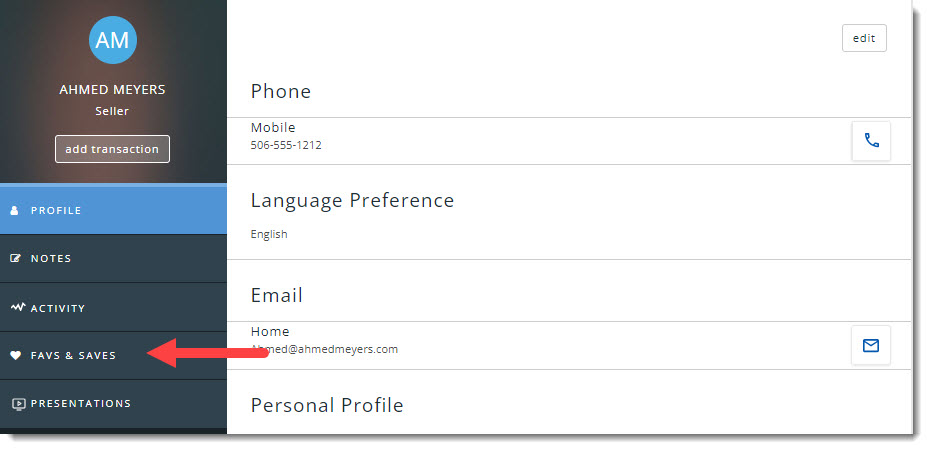 3. If the client does not have a Saved Search already created, you will have the option to create a new one as needed by clicking Create Search (see below).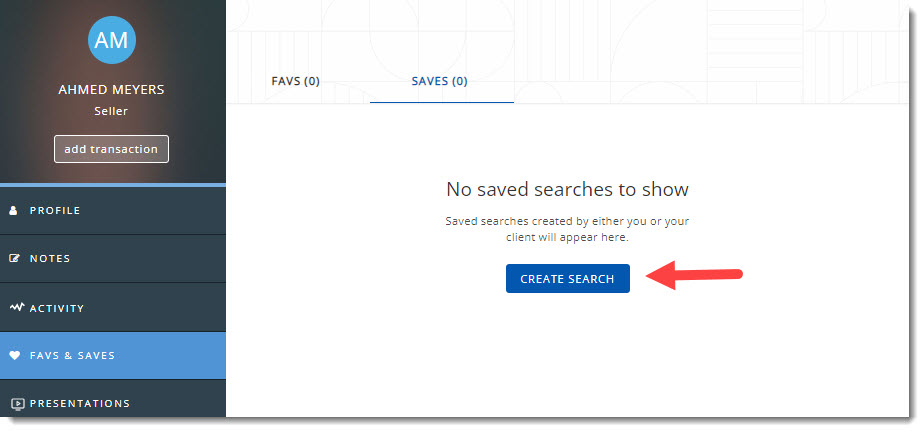 Note: If the client already has searches added to their account, you will see a list of all existing searches and have the ability to create new searches by clicking + Saved Search (see below).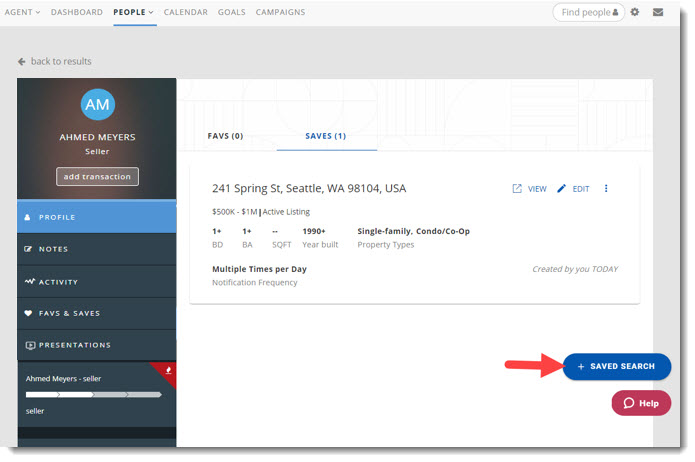 4. Preform the desired search using the search options and filters (see below). This search function will be the same as the Custom Neighborhood News Search. 
     a. Location: Search using addresses, neighborhoods, or Zip Codes as needed. 
     b. Price: Set a minimum or maximum price limit. 
     c. Bed + Bath: Choose the bath and bedroom count for your listings. 
     d. Filters: Add additional filters such as listing status, listing features and more. 
     e. Map Seach: Search schools or draw your search area on the map.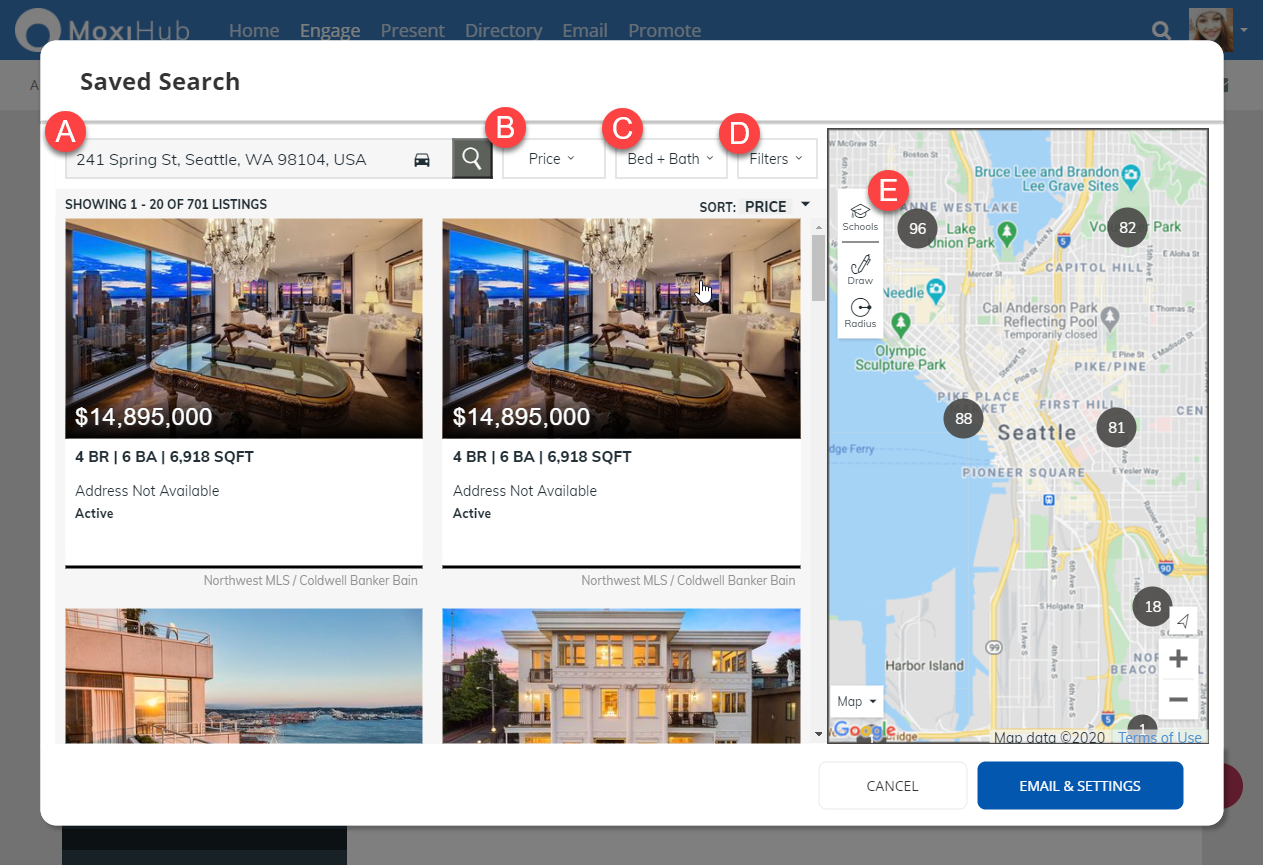 5. Once you have added all your search parameters, select Email & Settings in the bottom right (see below).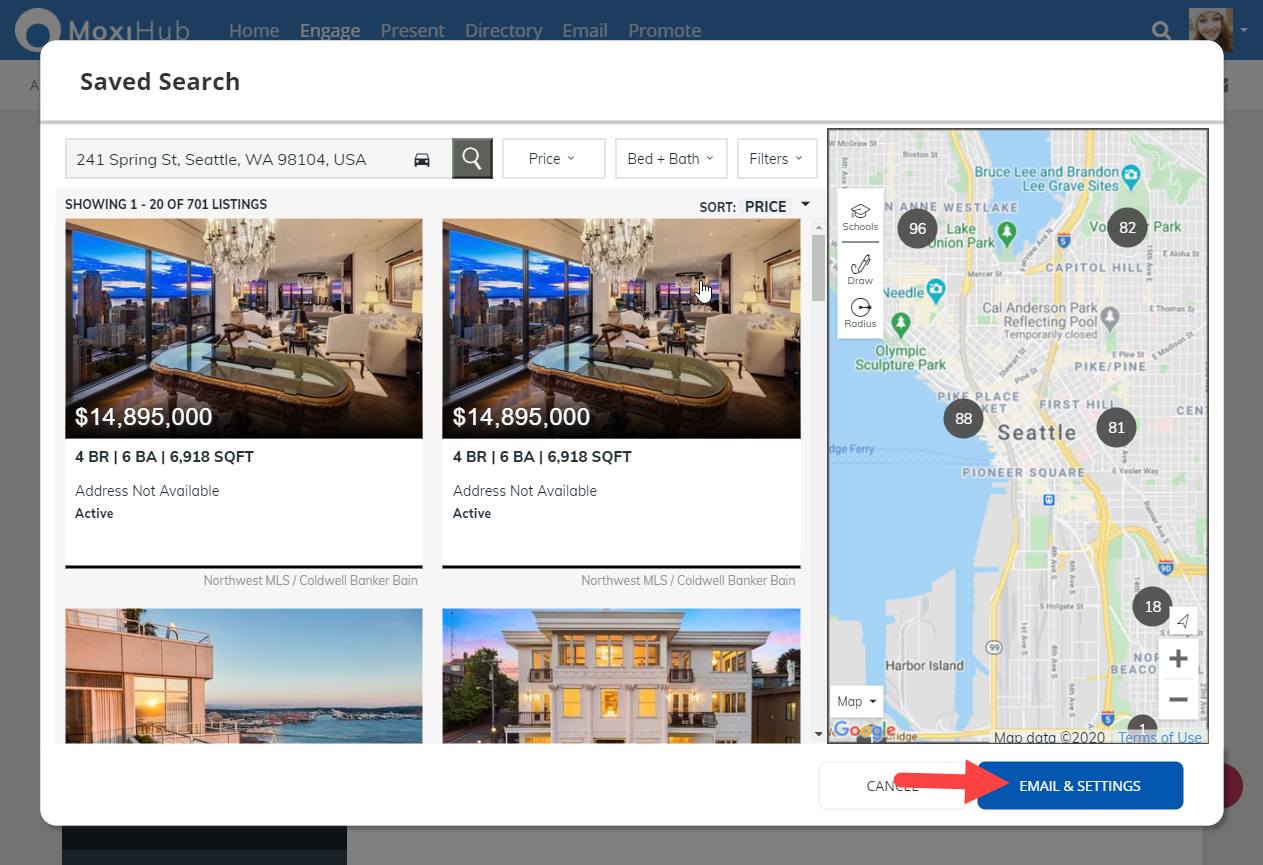 6. Add a Search Title and confirm the Email Address and message as desired (see below).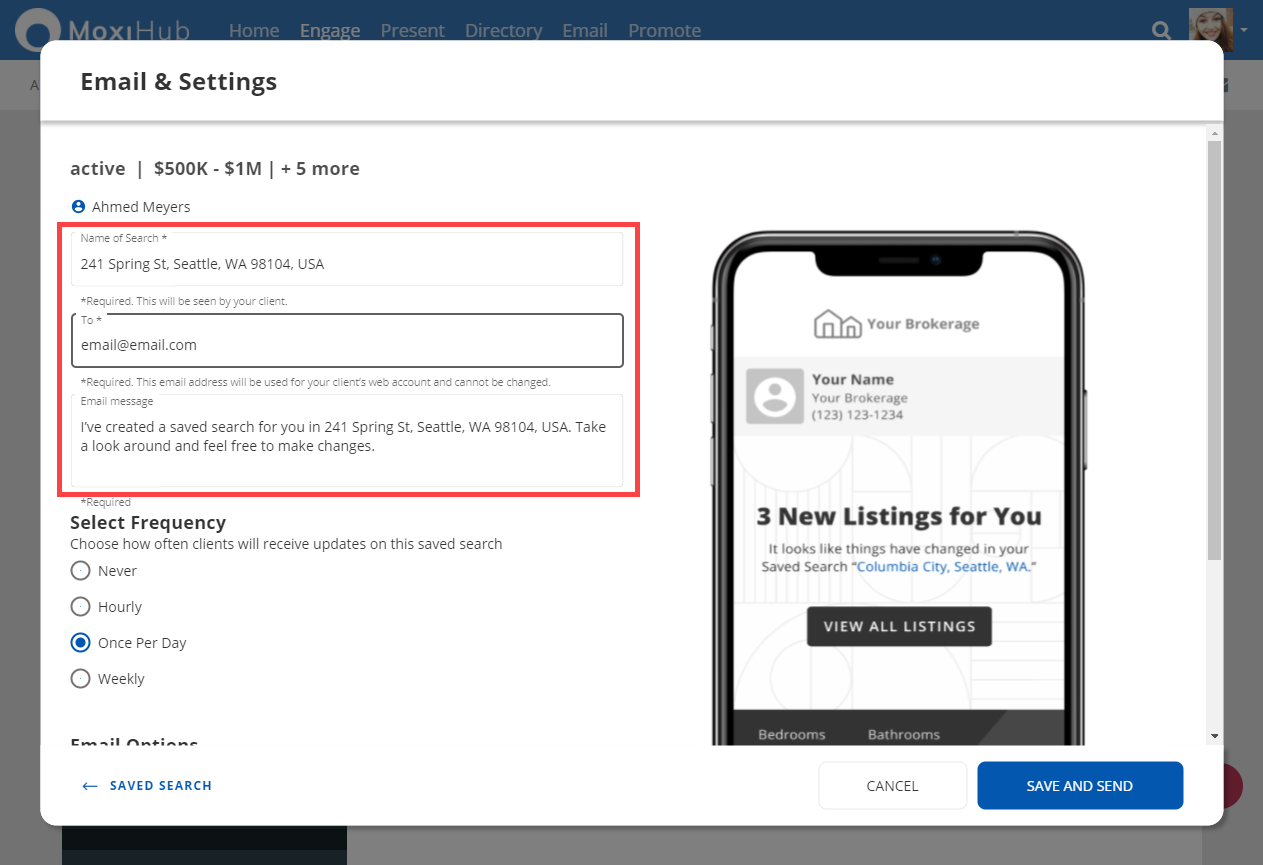 7. Set the desired Email Frequency for the search and choose if you want an email to go out if no new listings are present (see below).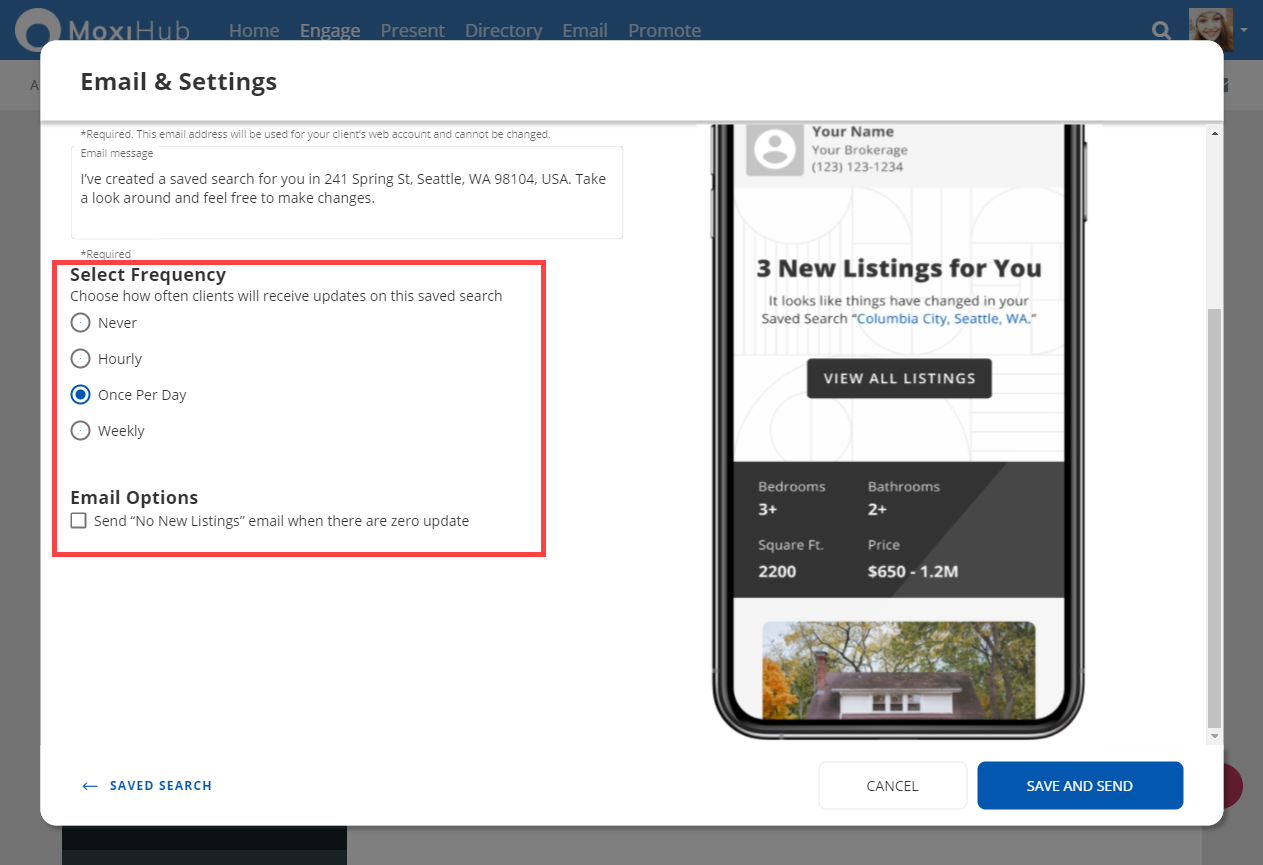 8. Once you have set up the email as desired, select Save and Send (see below).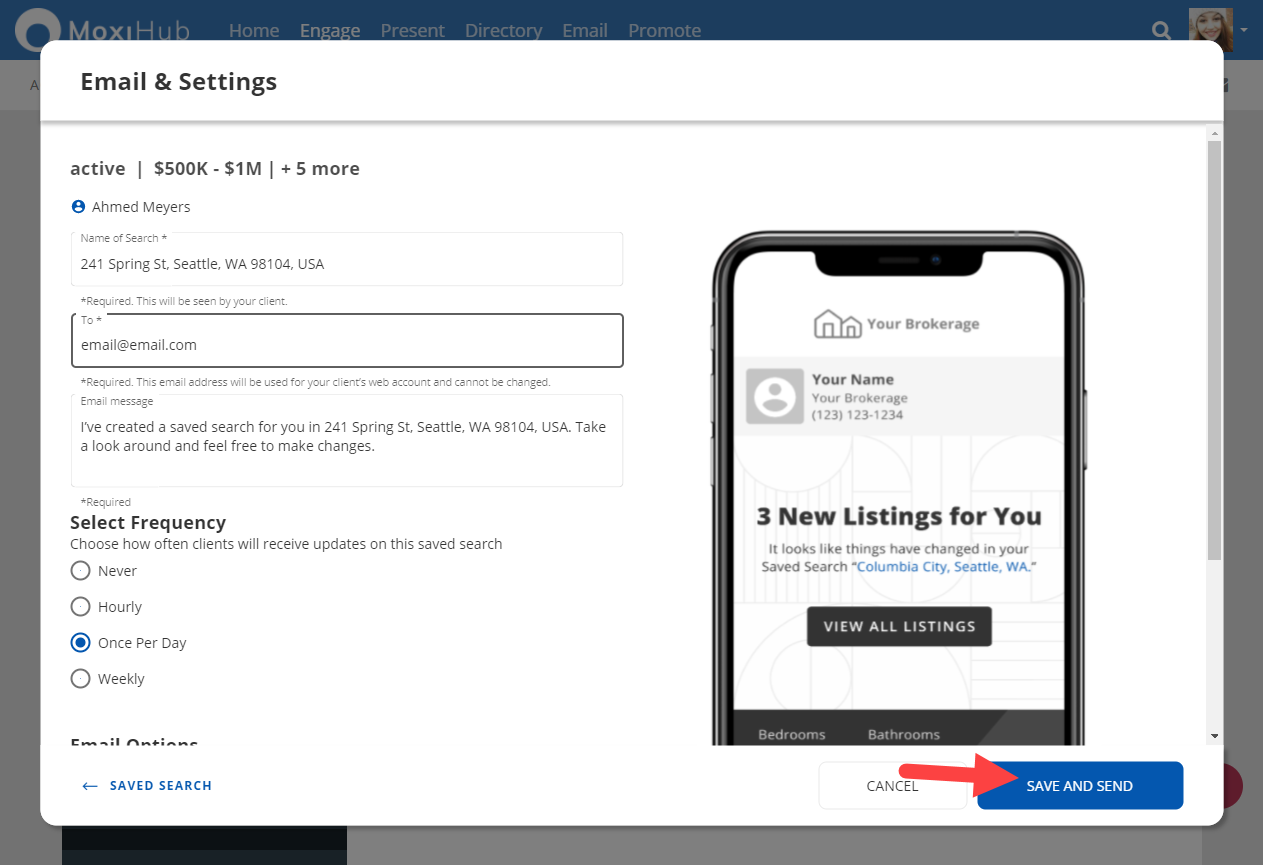 9. To view your new search, choose View (see below).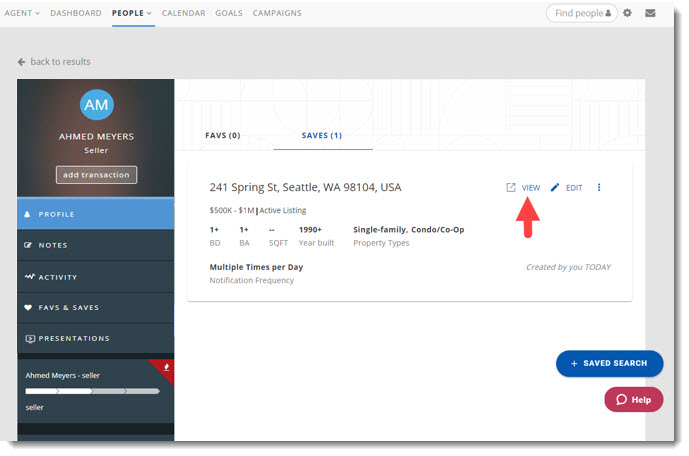 10. To make changes to the search, select Edit (see below).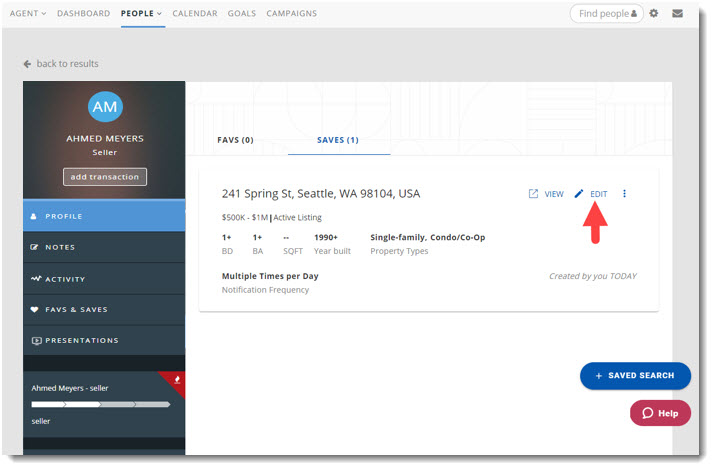 11. To delete a search, select the Three Dots and choose Delete Search (see below).