With MoxiEngage, any time your client comments on a property from their account, you will be able to see those comments so you can get a better idea of exactly what it is about the property they love! 
Viewing Your Clients' Favs Property Comments 
1. From the My People screen, choose the contact you wish to view comments for (see below). 

2. Select Favs & Saves on the left of their profile (see below).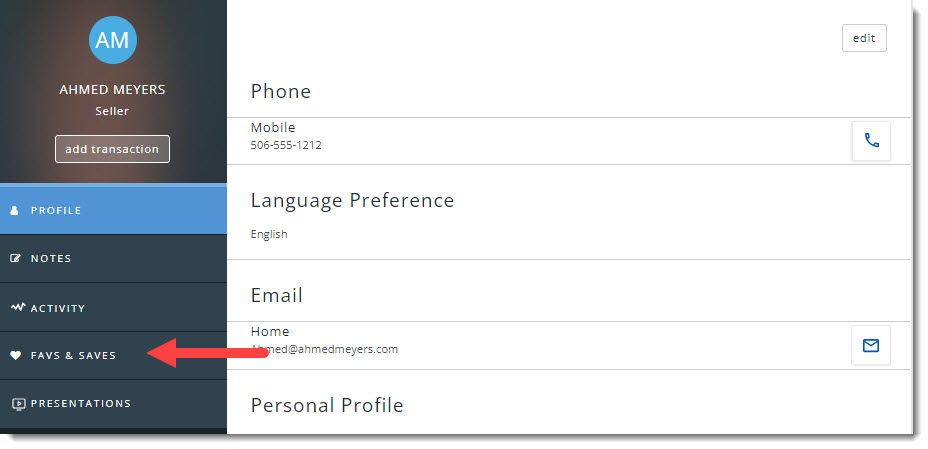 3. Choose the Favs tab (see below).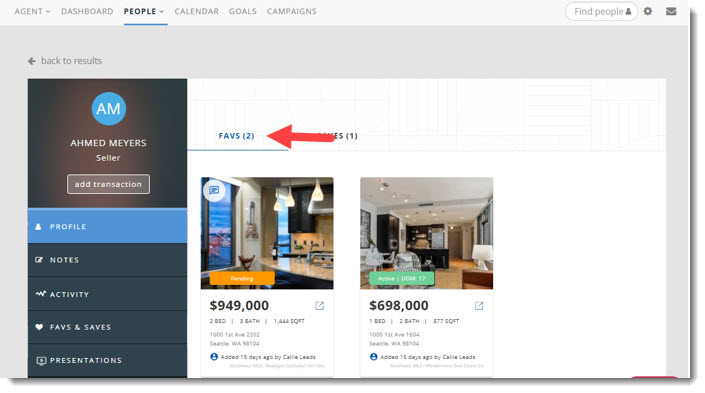 4. To view a comment, click the Comment icon (see below).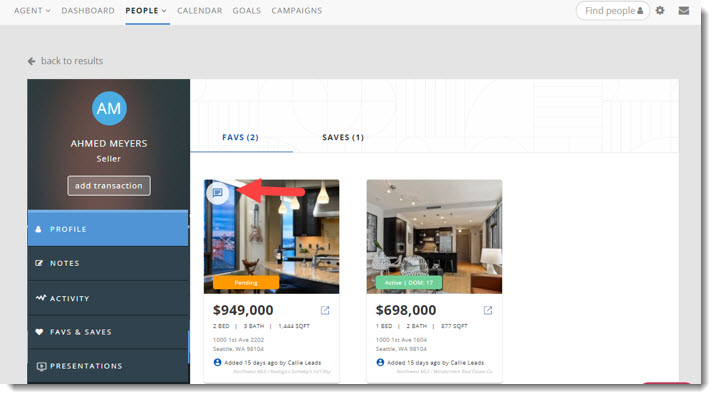 Note: If the client did not comment on the property, you will not have this option.