Listing analytics lets you show your client how many eyes are seeing their property across multiple platforms. From your brokerage's website to Zillow and Trulia, share the impact this piece of marketing is having.
Note: If you do not see this option as shown, your brokerage may not have enabled this feature. Please reach out to your brokerage directly for more information.
Viewing Your Listing Analytics
1. From your Moxi Account, select your photo in the top right and choose My Account from the drop-down (see below).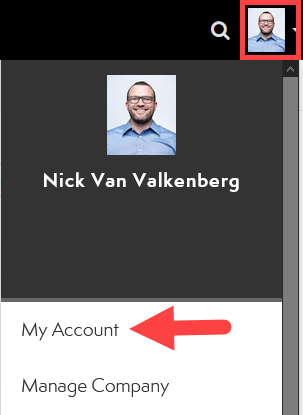 2. On the left, choose Listings under Agent Tools, then select Active and Pending listings (see below).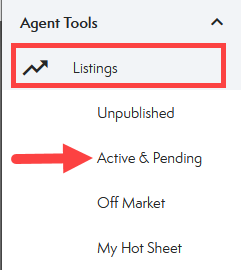 3. Choose which listing you would like to see analytics for by selecting the listing image (see below).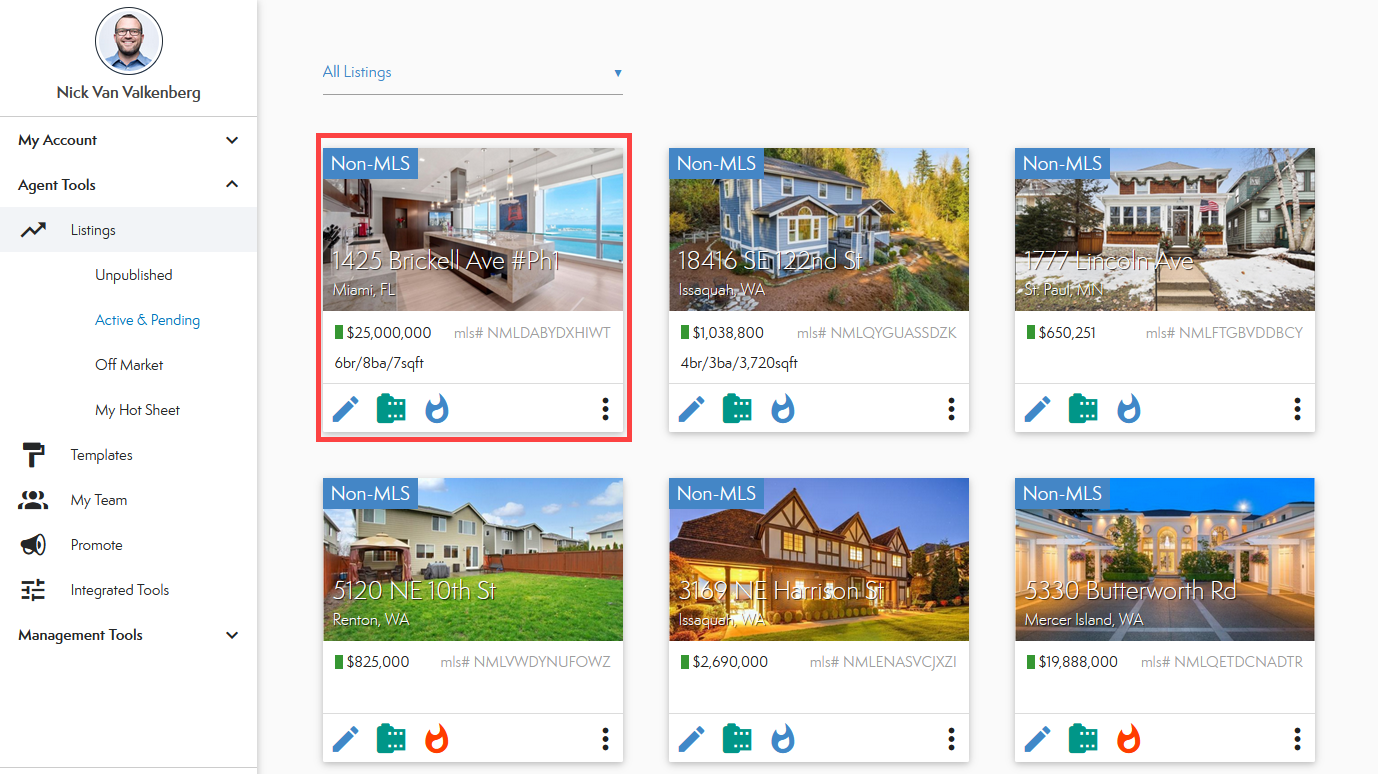 4. Select the Analytics tab from the listing page (see below).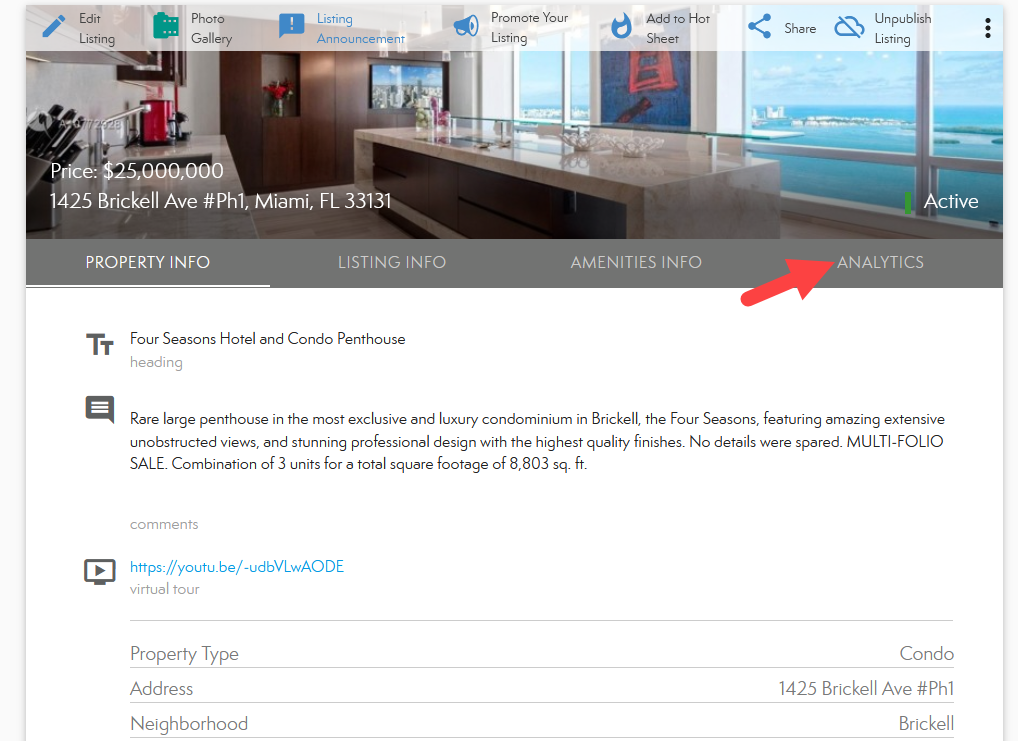 5. This tab will allow you to do two different things; view the analytics data for the listing and send a report of the analytics to your client via email.
6. The analytics page will display the following:
Total Page Views: Shows all page views for your listing on all platforms (see below).
Timeline: Shows what dates the data is being displayed for. You can adjust this using the drop-down as needed (see below).
Page Views Graph: Displays the page view by the platform on a graph to display tends (see below).
Graph Key: Shows the color code for each platform to easily identify which platform line you are seeing on the graph (see below).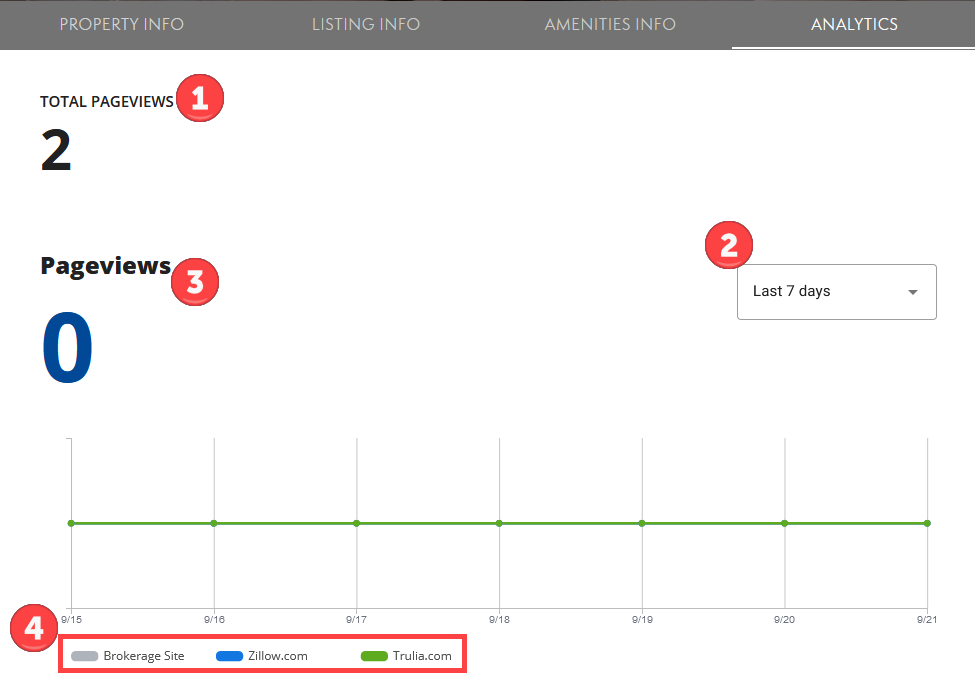 7. To send a Client Report, select Set Up at the bottom of the page (see below).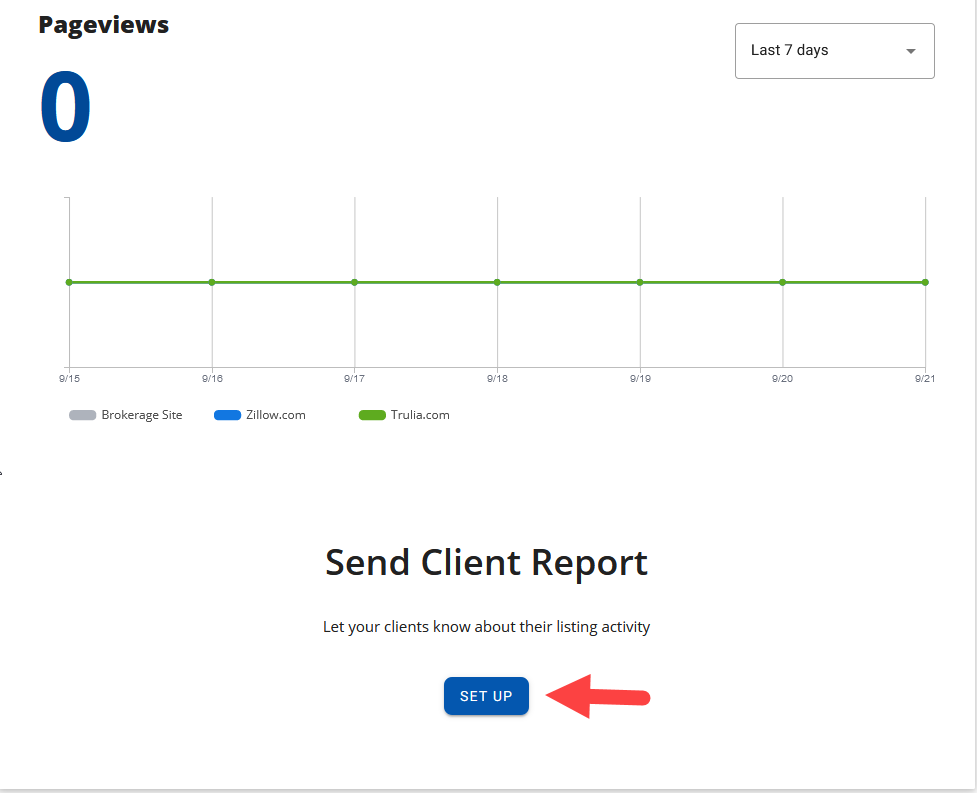 8. Enter the required information of your Client's Email information and a Subject Line. You can also add a personalized note to the email if you so choose (see below).

9. Your setup tab will give you a number of options so you can send a report that works best for your client:
Report Settings: Allows you to choose the type of report you want to set up and if you would like to have a copy sent to yourself (see below).
Data Sources: Allows you to choose what data sources you want to display to your client (see below).
Preview: Allows you to preview your email before sending it (see below).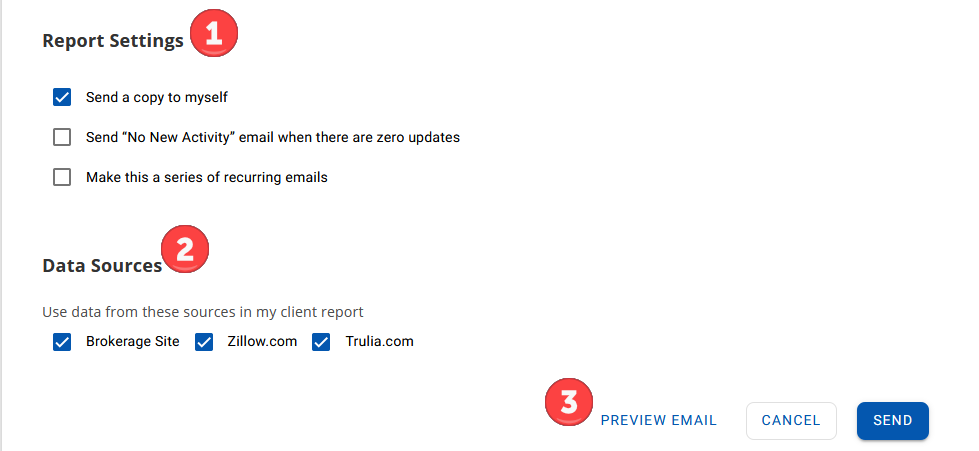 10. Once you have your settings adjusted, select Send (see below).