Once you have created a campaign, you may want to go back and add new contacts to the campaign. This can be done easily in Moxi so you can be sure to reach all of your contacts and stay in flow with them.
Adding Contacts to a Running Campaign
1. From the Campaign screen, choose Running from on the left to see all currently active campaigns (see below).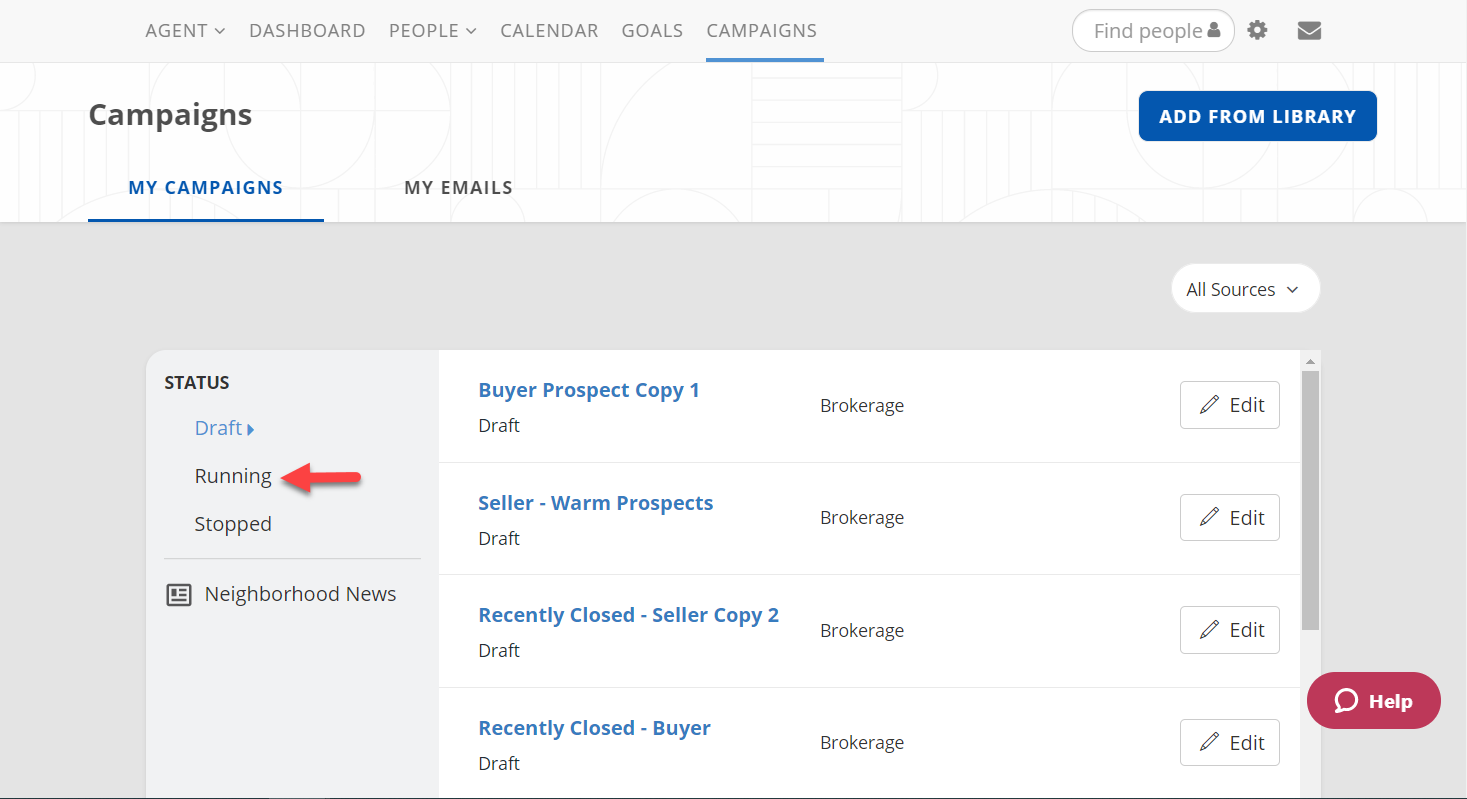 2. From the running campaigns, choose the title of the one you want to add contacts to (see below).
Note: date-based campaigns, such as the Holiday Greetings, will only send upcoming emails to new clients you add. Sequential campaigns, such as Buyer Prospects, will send the first email in the sequence and continue on based on the cadence set.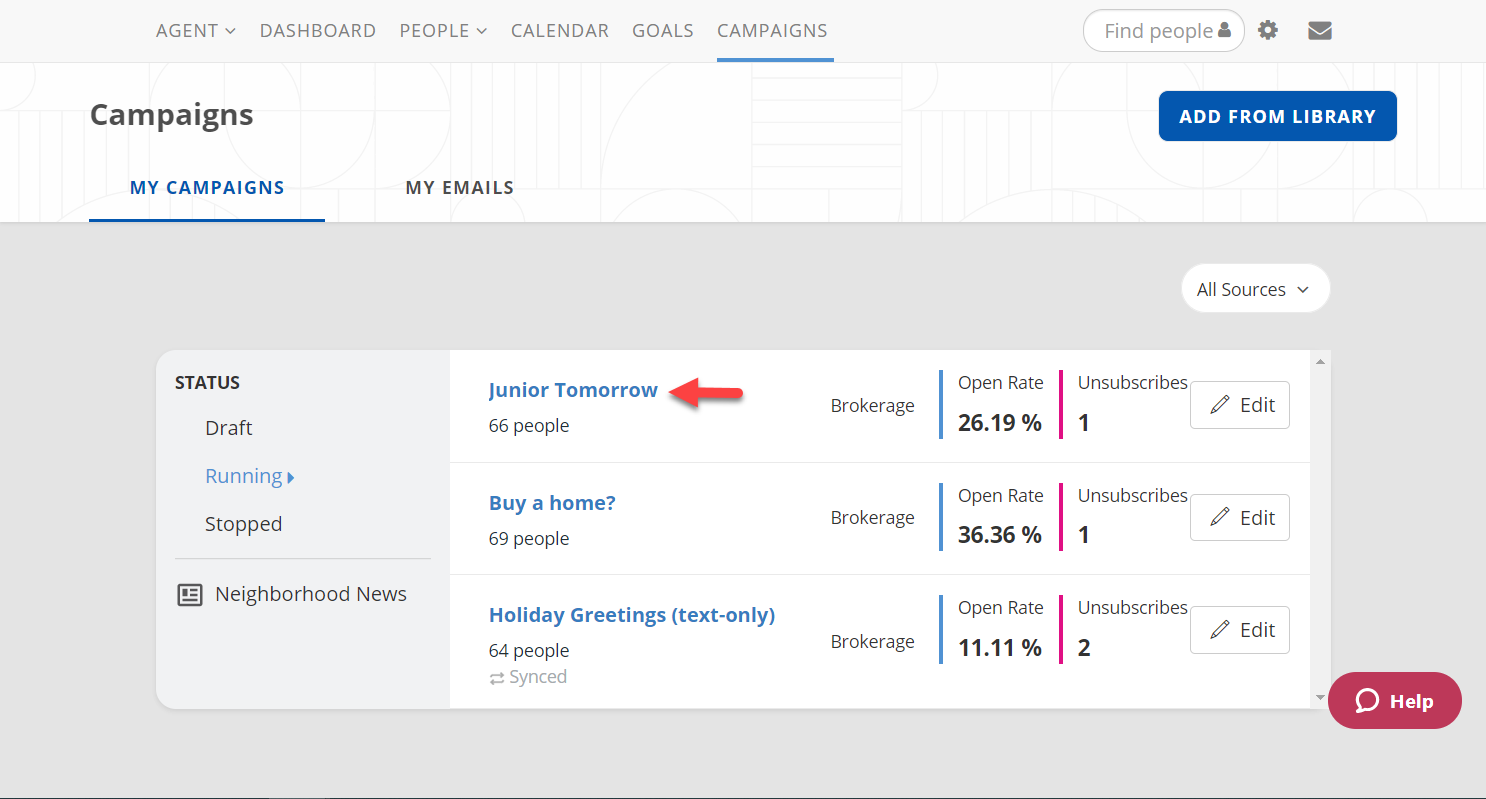 3. Select Add People on the left (see below).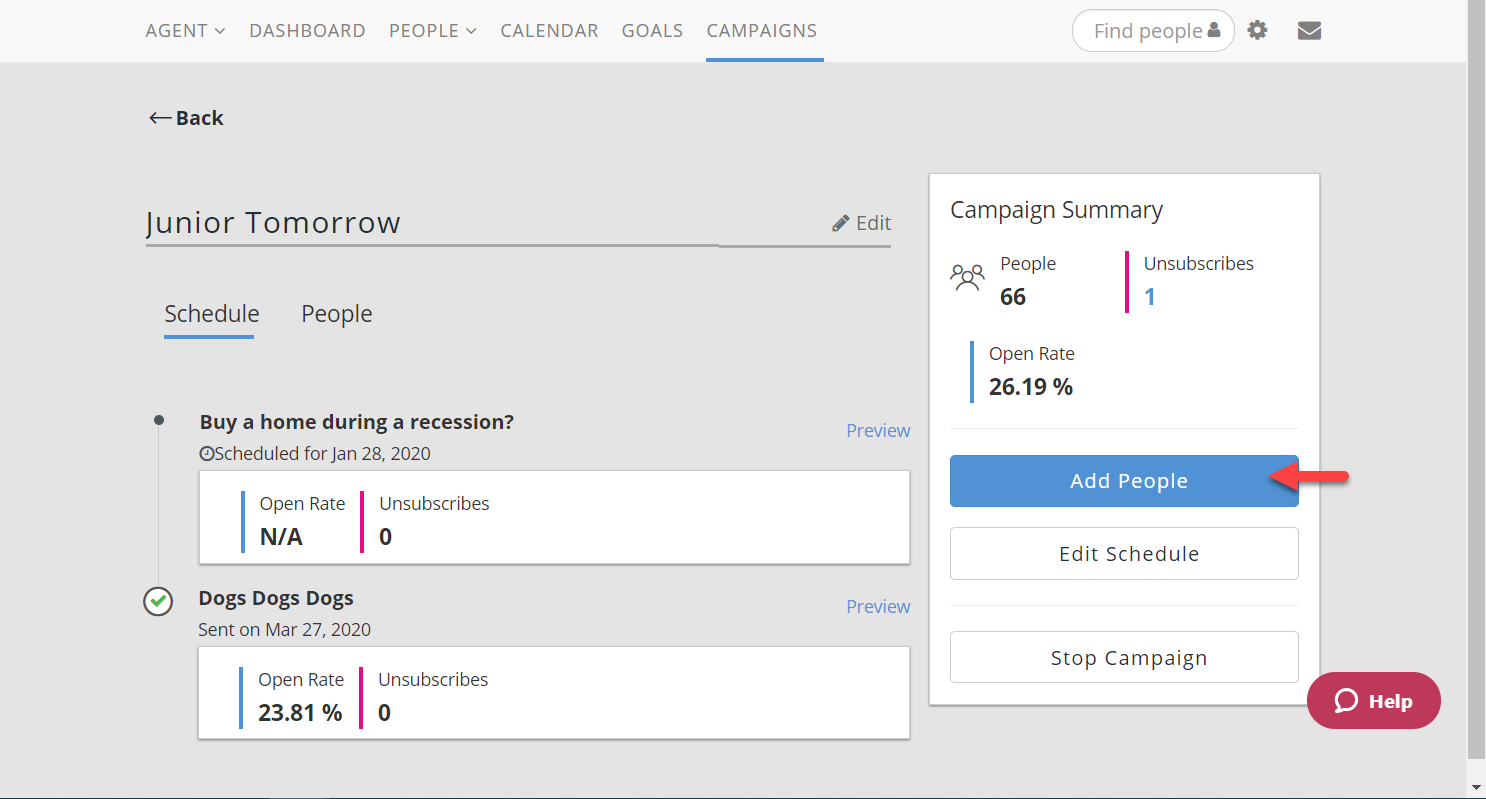 4. When adding people, you have two opinions, you can select single contacts under the People tab, or you can add particular groups under the Groups tab (see below).
People: Search for your contact's name or email then select their name to add them (see below).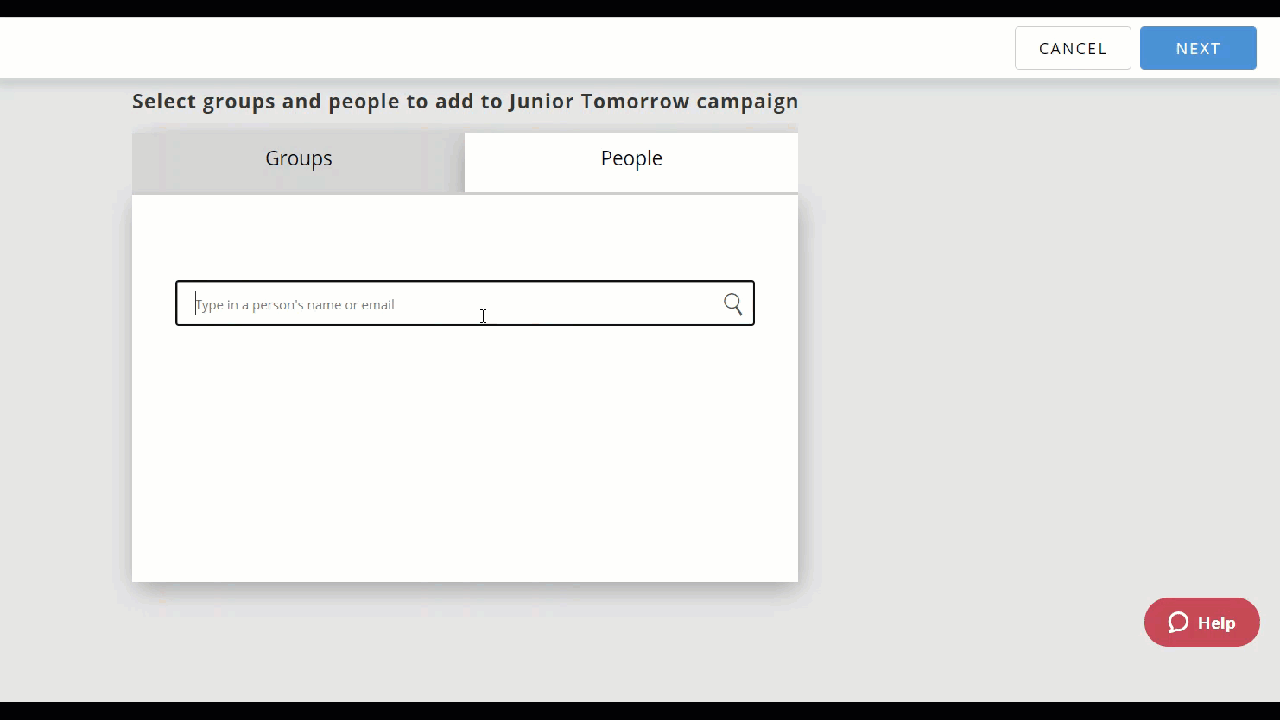 Groups: Select which group or groups you would like to add (see below).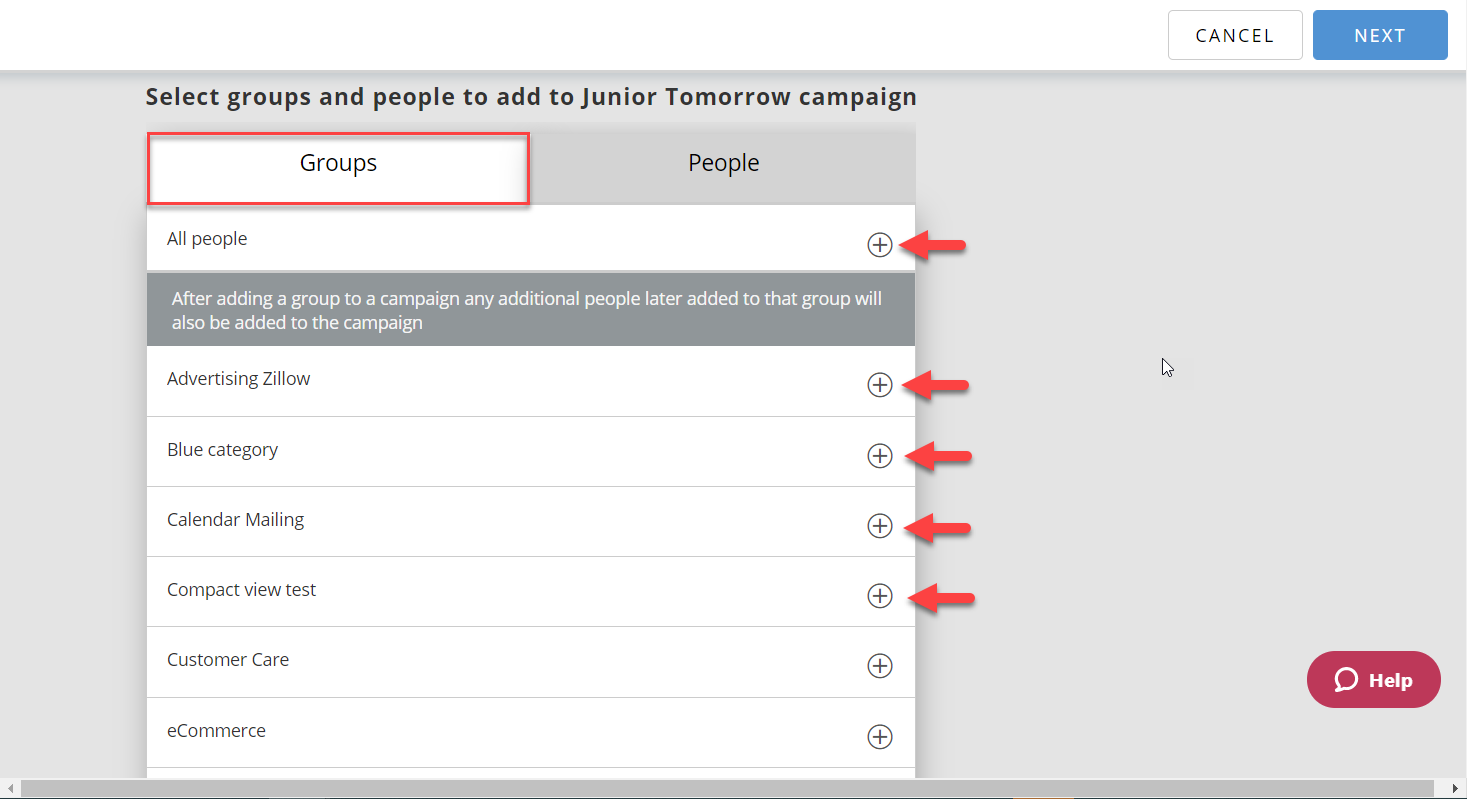 Note: If you add a group to a campaign, any future clients you add to that group will automatically be added to the campaign as well.
5. Once you have everyone added you wish to add, select Next (see below).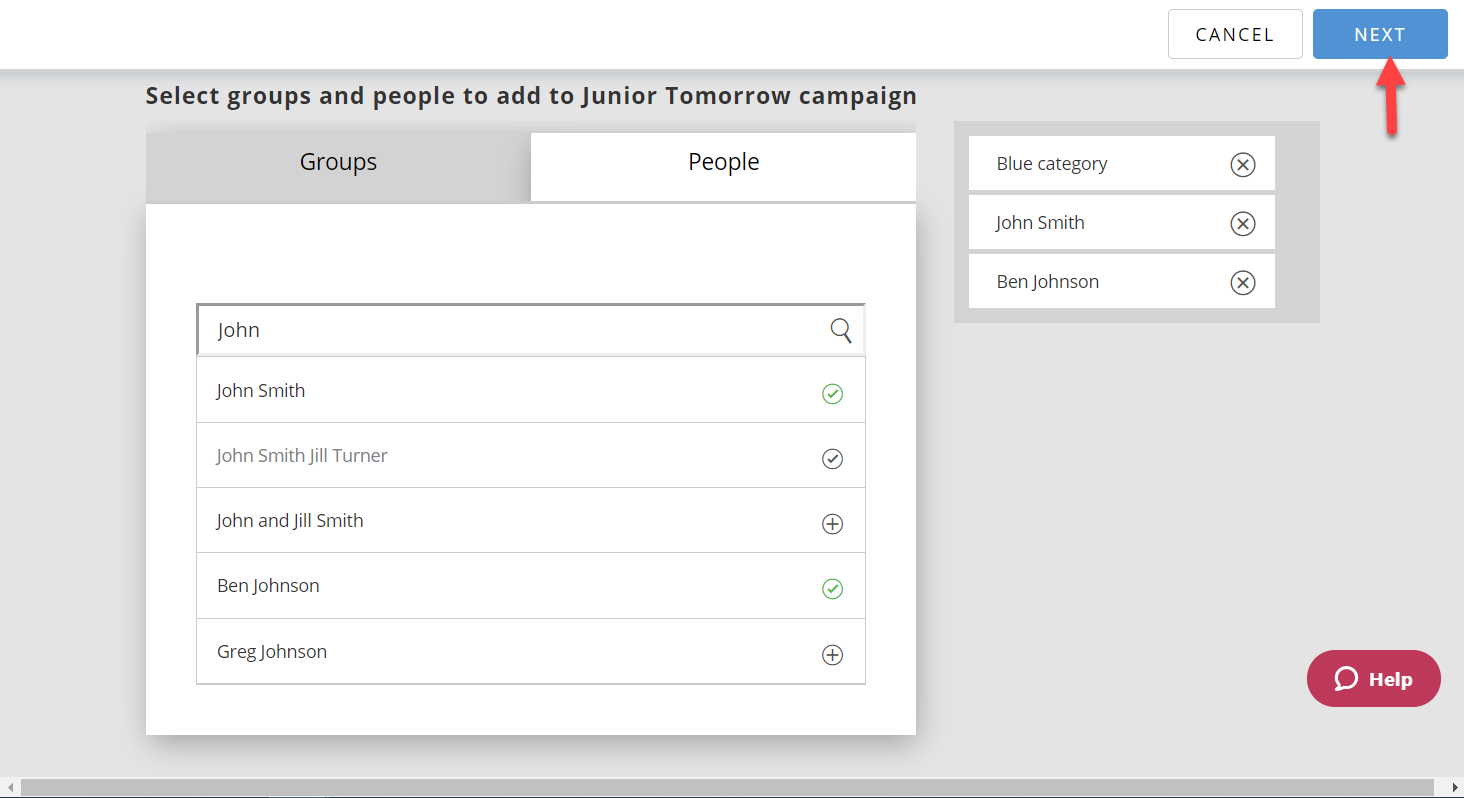 6. Review your added contacts and remove any using the X icon as needed (see below).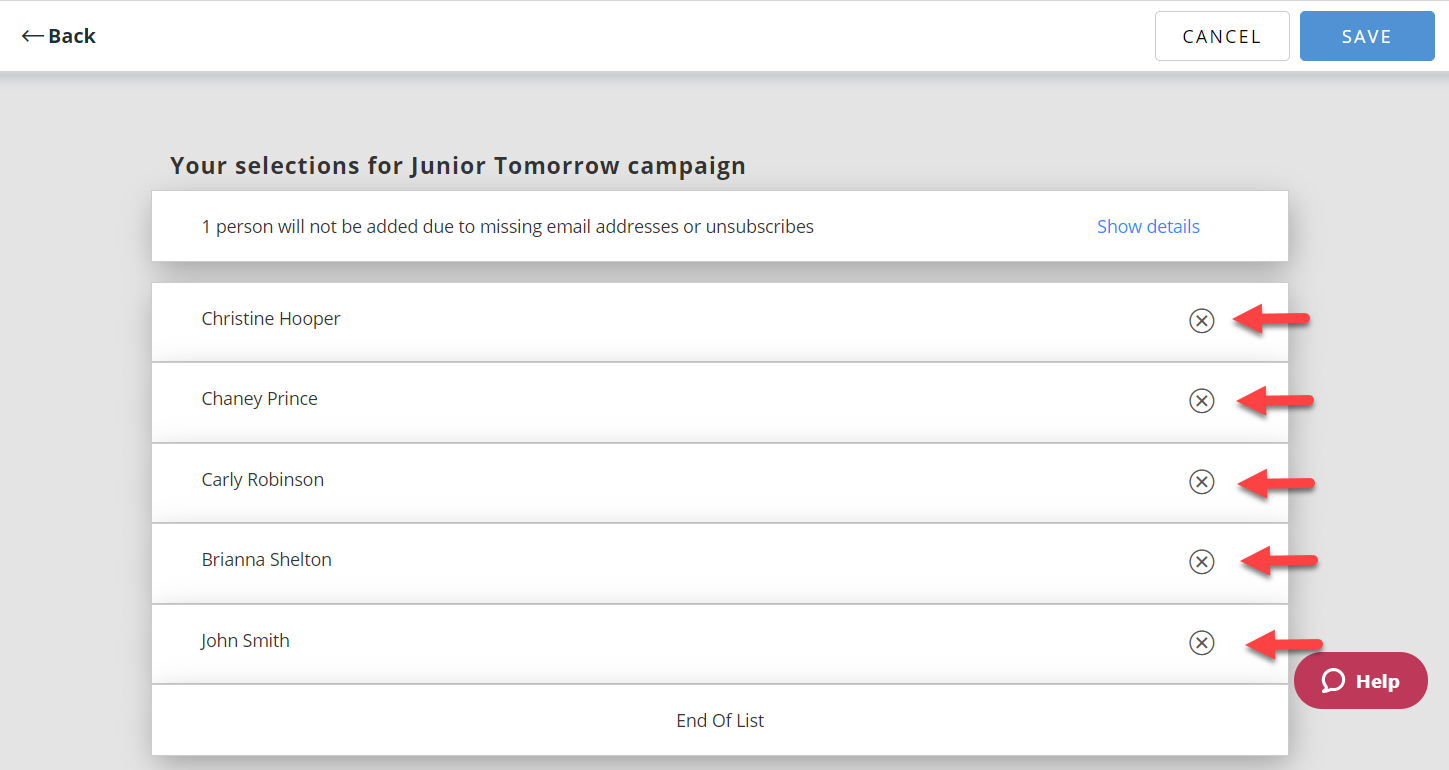 Note: Any contacts that cannot be added will be displayed here and give a short explanation as to why they cannot be added. Select Show Details to see the client/s name (see below).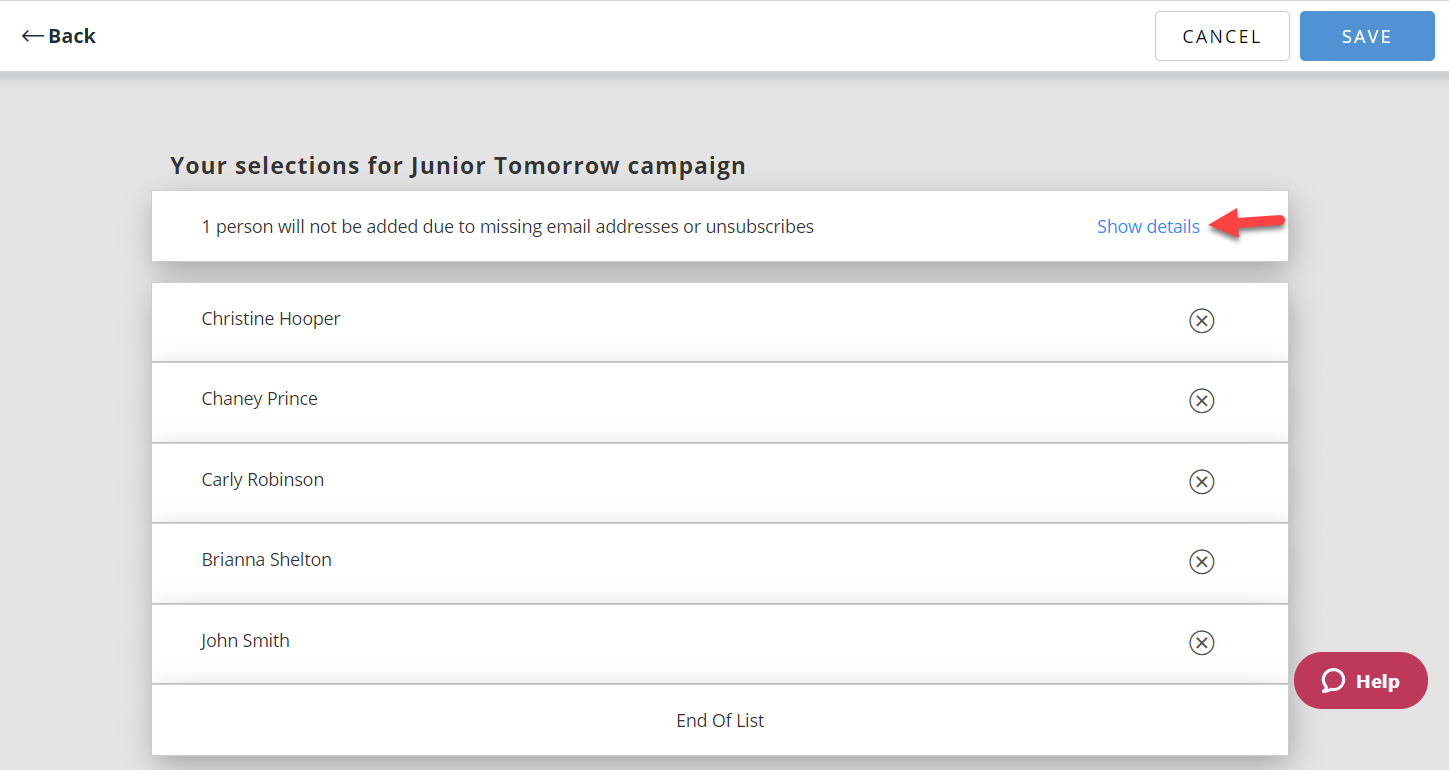 7. Once you have reviewed the contacts, select Save to add them to your running campaign (see below).