Keeping yourself on track is so important for a successful business and your MoxiEngage Dashboard has a To-do List to help you do just that! You can now add all your tasks and view them right from your dashboard to ensure that you get to everything you need to. You can also view your Transaction Tasks that are upcoming to make sure you're on top of all your transactions.
1. To view your custom tasks, choose My Tasks (see below). This will show you all the custom tasks you have currently added and allow you to add new tasks as needed. All overdue tasks will display a red calendar icon to keep you on track.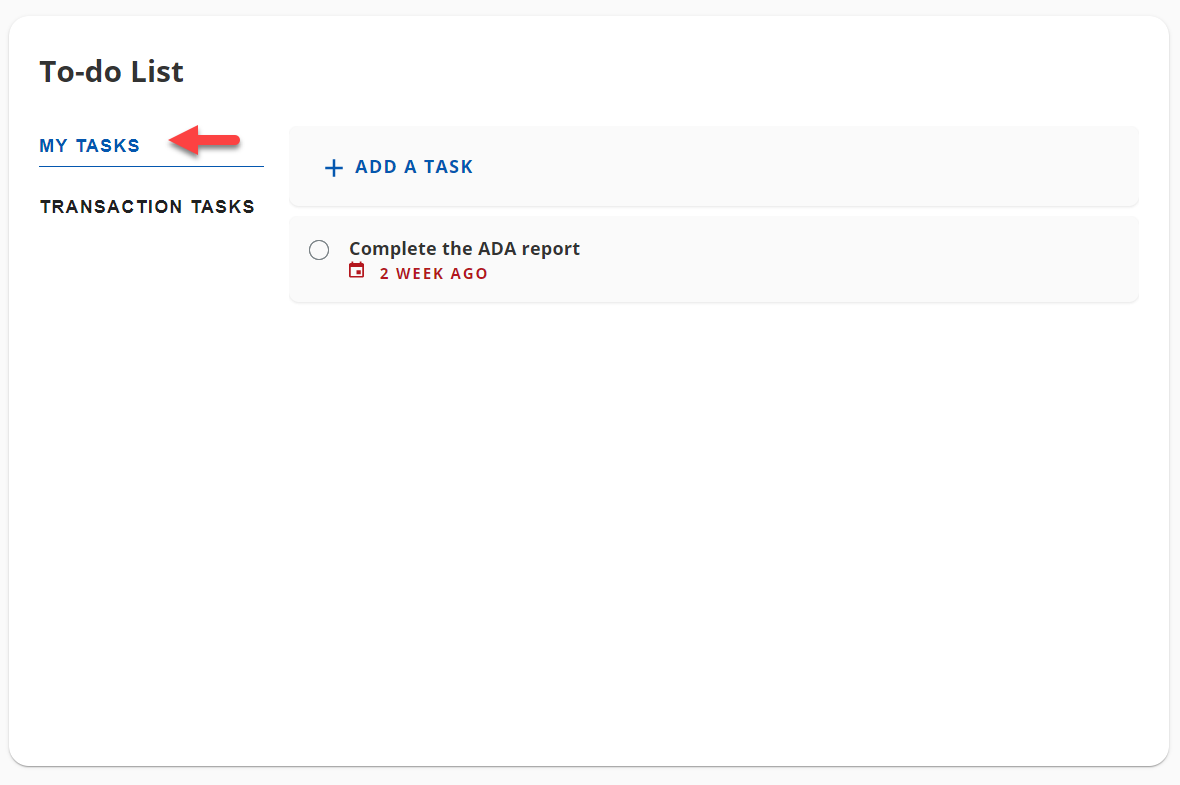 2. To add a new custom task, choose Add A Task (see below).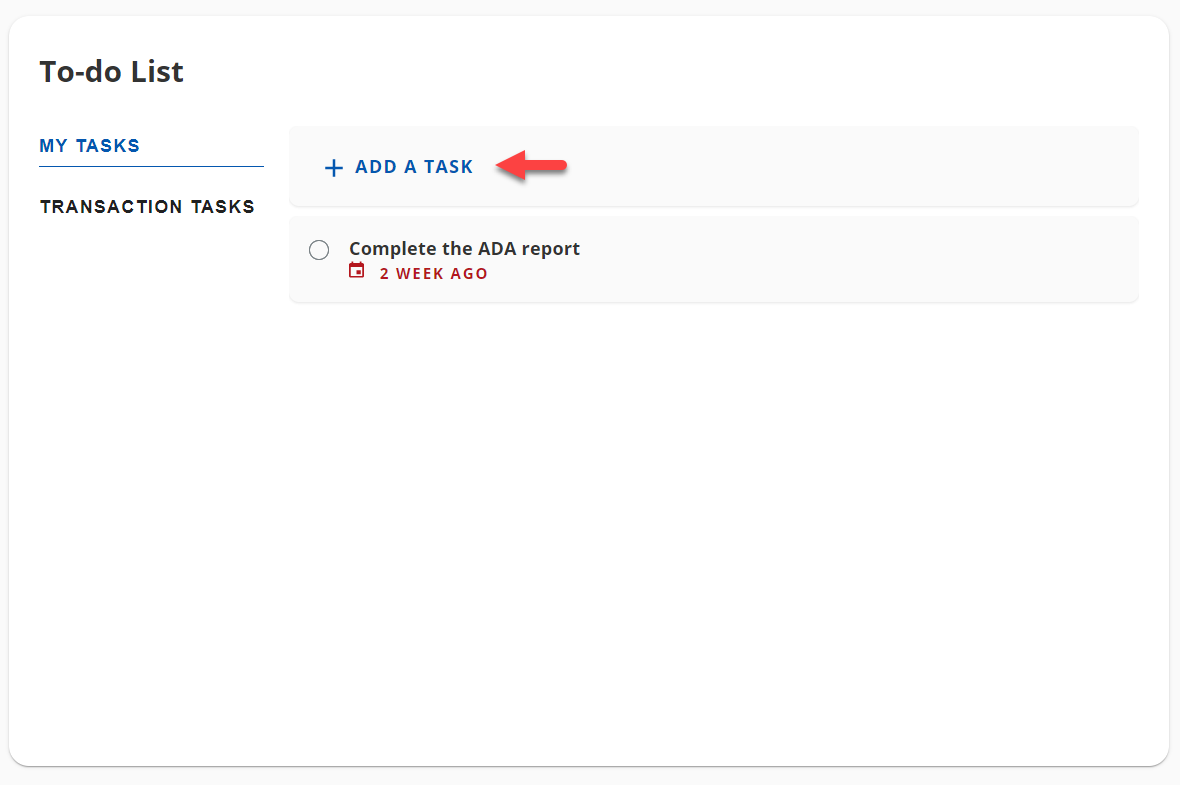 3. Type in your task title (see below). Note: if you do not type anything in the text box, a blank task will be created.

4. To edit a task, or add additional information, select the Pencil Icon on the right (see below).

5. Here you can add or change the Title, Description, Due Date, and even link Clients. You can also choose to add the task to your calendar if need (see below).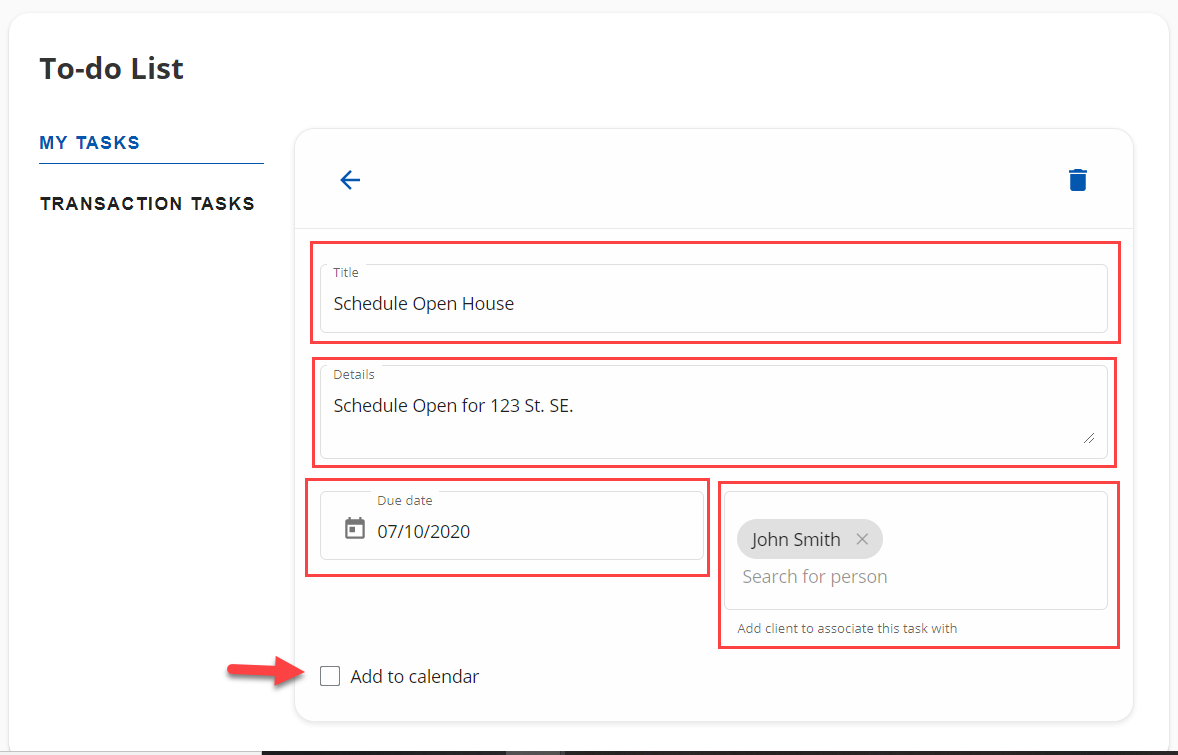 6. To delete a task, use the Trash Can Icon (see below).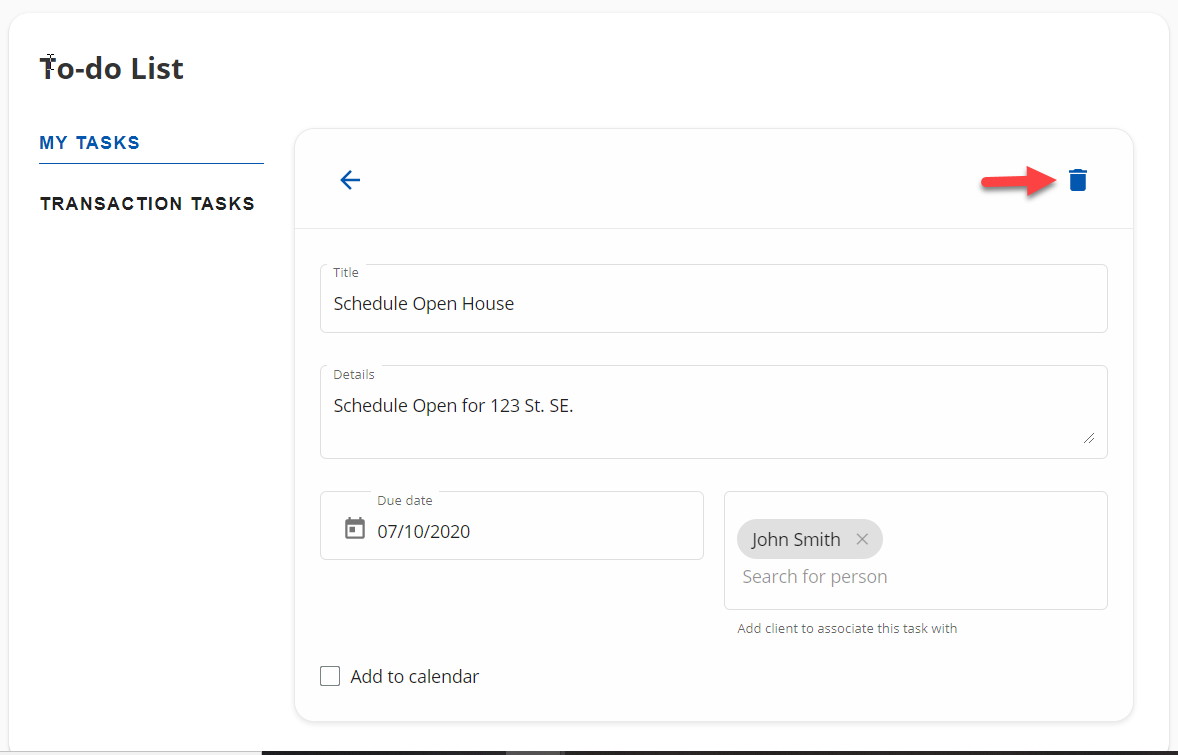 7. Your information will save automatically. To return to the task list, simply click the back arrow (see below).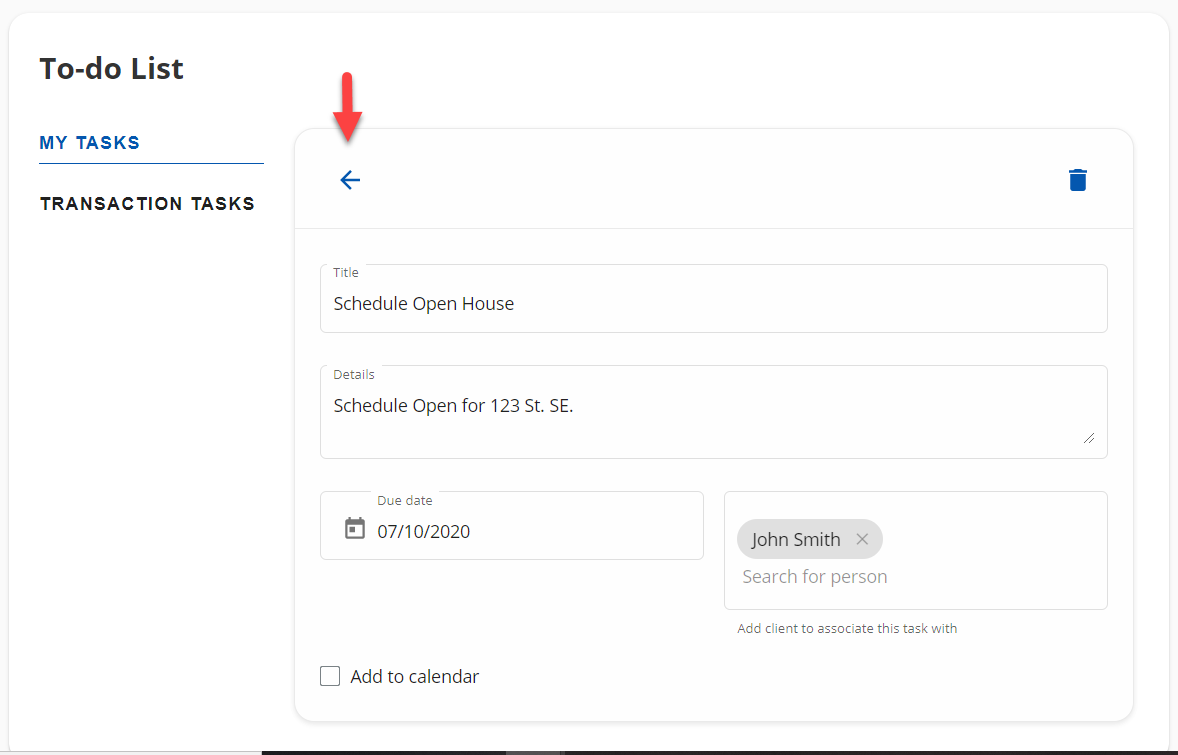 8. To view your Transaction Tasks, select Transaction Tasks on the left (see below). All overdue task will show a red calendar icon and date to help you stay on track. Note: Transaction Tasks are those tasks showing in the Prospect, Active and Pending sections of the Sales Flow and are added on the client's contact card only. Marketing Tasks are not Transactional Tasks. Tasks: Add a Task in Moxi Engage