ActivePipe allows agents to send automated marketing content to their MoxiEngage contacts. Here is how you can activate ActivePipe from your Moxi account.
Note: Not all brokerages will have these features available in their Moxi products. If you would like to integrate ActivePipe into your Moxi account, please communicate this request to your brokerage leadership.
1. From your homepage, navigate to External Links in your menu bar or in the menu after selecting your photo on the top right corner.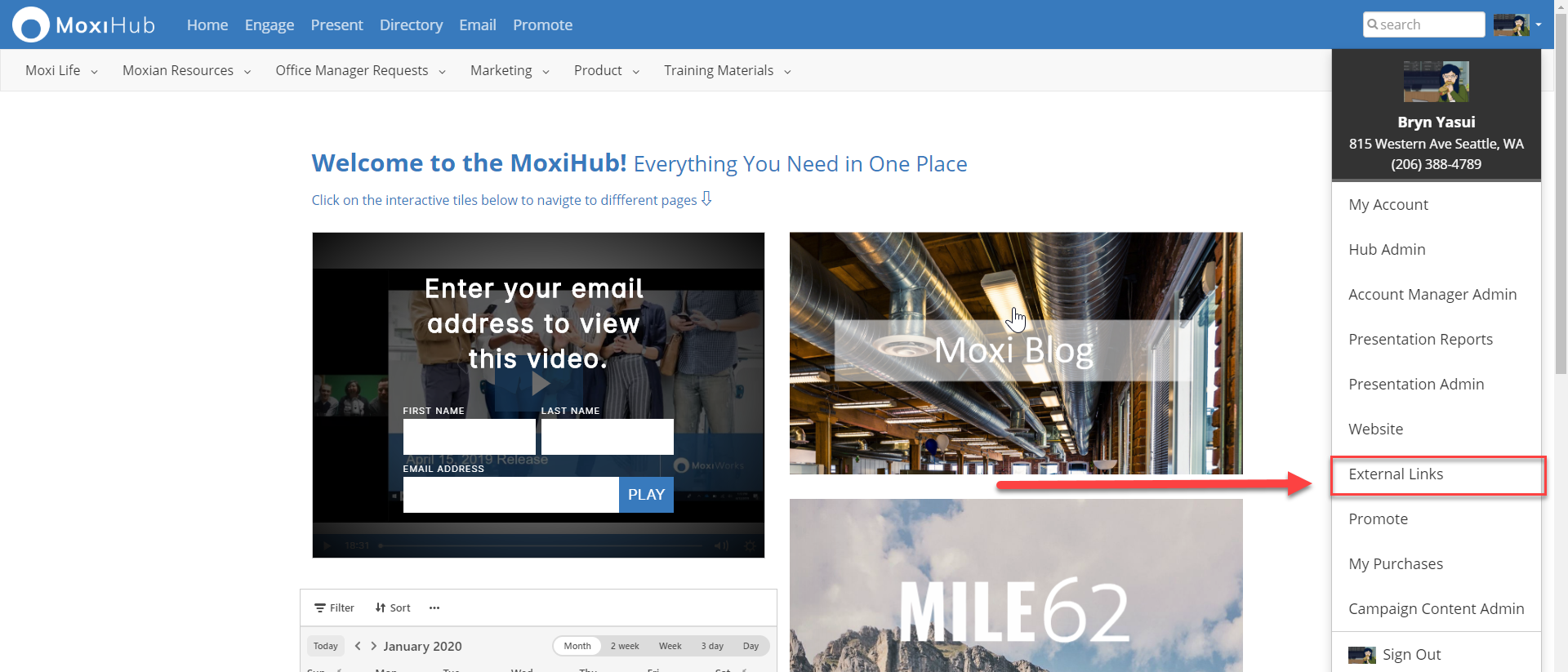 2. Select ActivePipe from this page. Activepipe uses your information from Moxiworks to automatically sign you in every time you access it from here.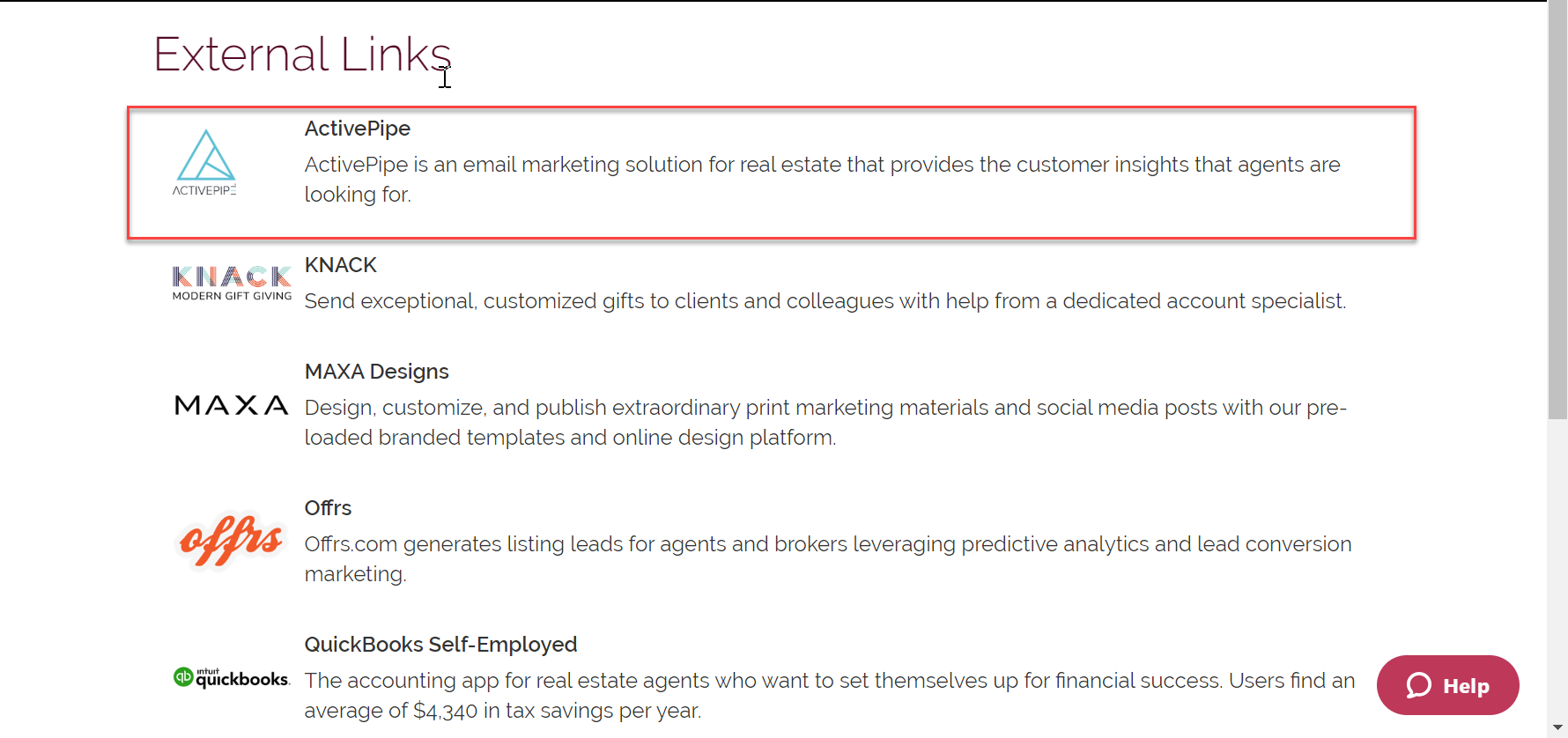 3. When you connect to ActivePipe for the first time, you should see the below prompt to sync your contacts from MoxiEngage. Select Sync with MoxiWorks.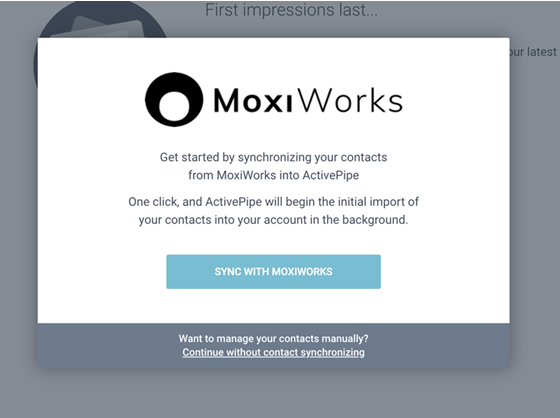 Once you've accepted the prompt, the sync will begin. Any changes you make in MoxiEngage to your contacts will reflect in ActivePipe as well.