This article explains how you connect ActivePipe to your MoxiWorks account.

Note: Not all brokerages have access to ActivePipe through MoxiWorks. Please let your brokerage leadership know if you would like to integrate ActivePipe into your MoxiWorks account.
From your MoxiHub homepage:
Navigate to External Links in your menu bar or the menu after selecting your photo in the top right corner.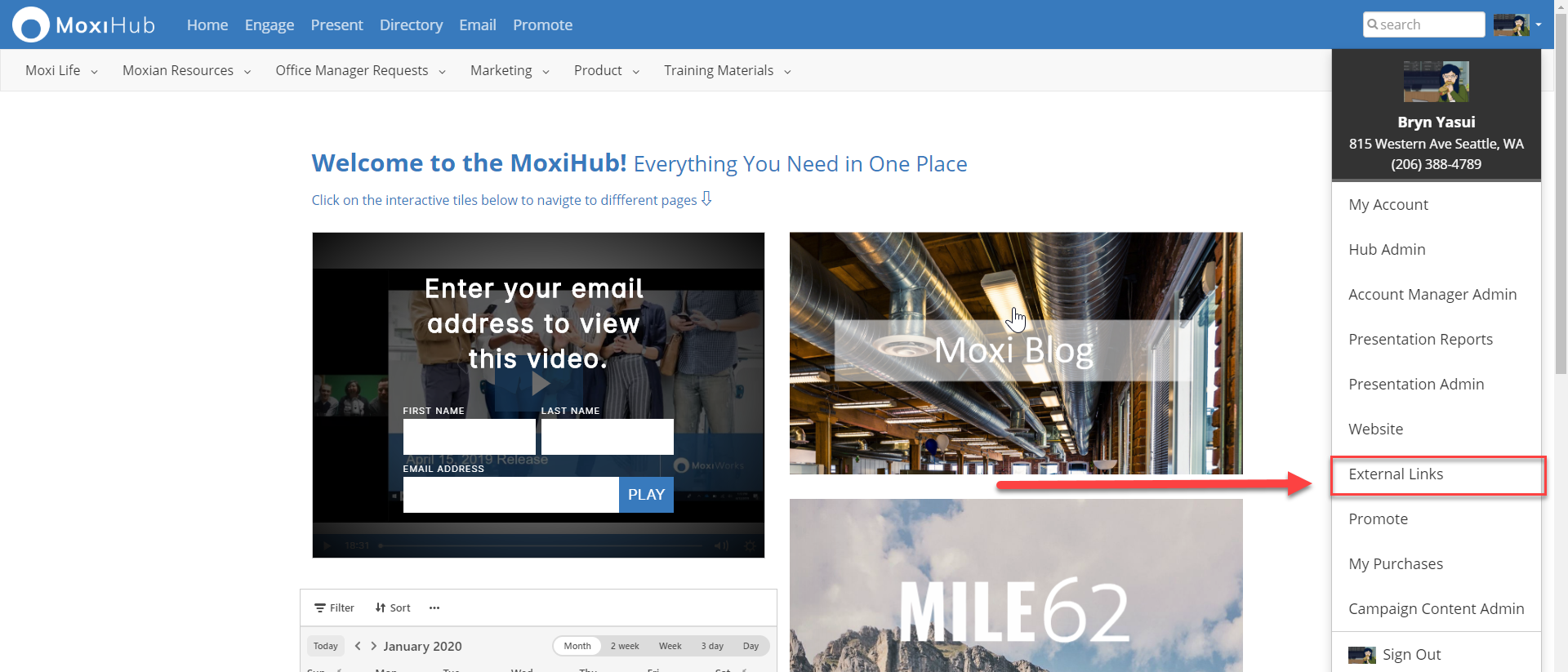 2. Select ActivePipe from this page.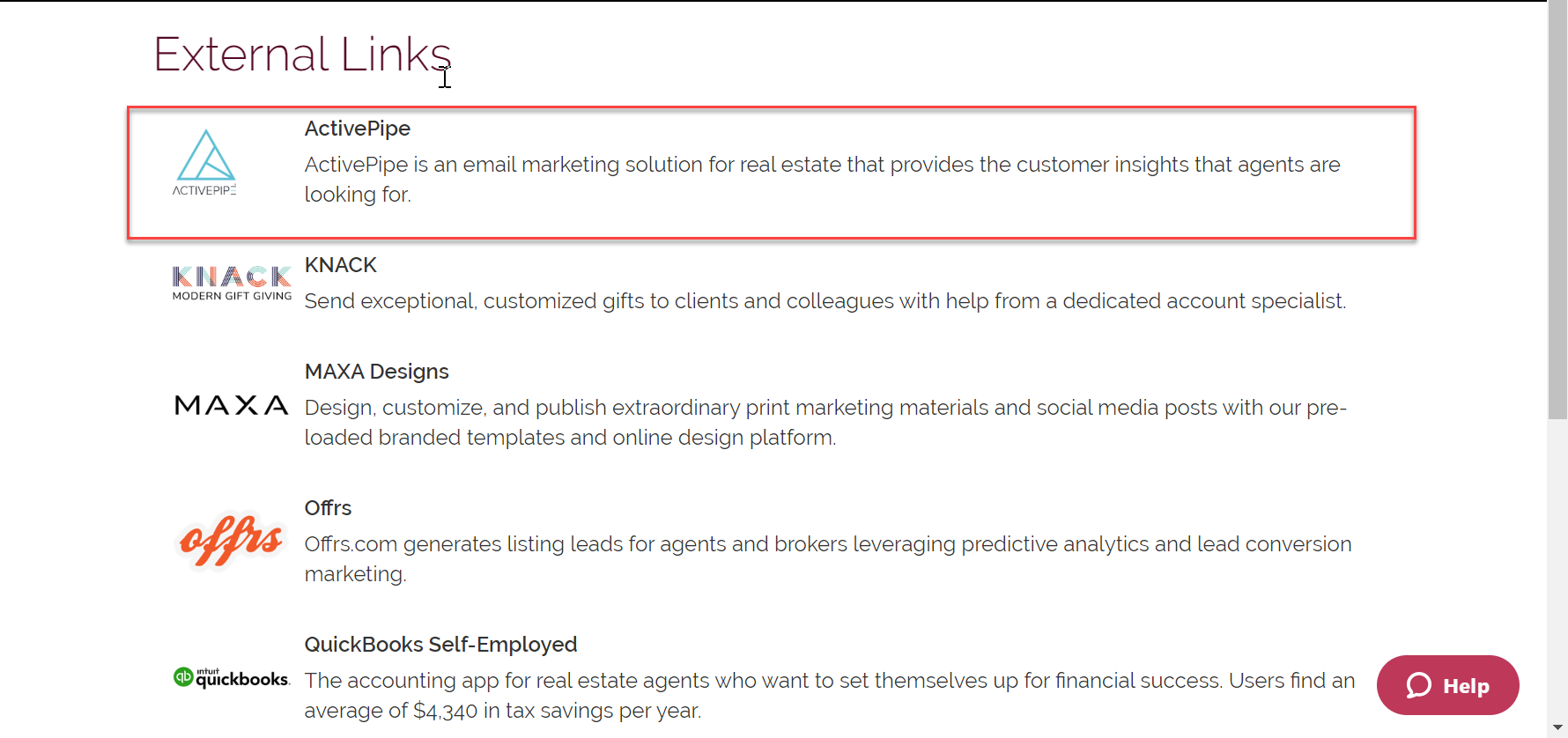 Note: Based on your brokerage's setup, your landing page may look like any of these: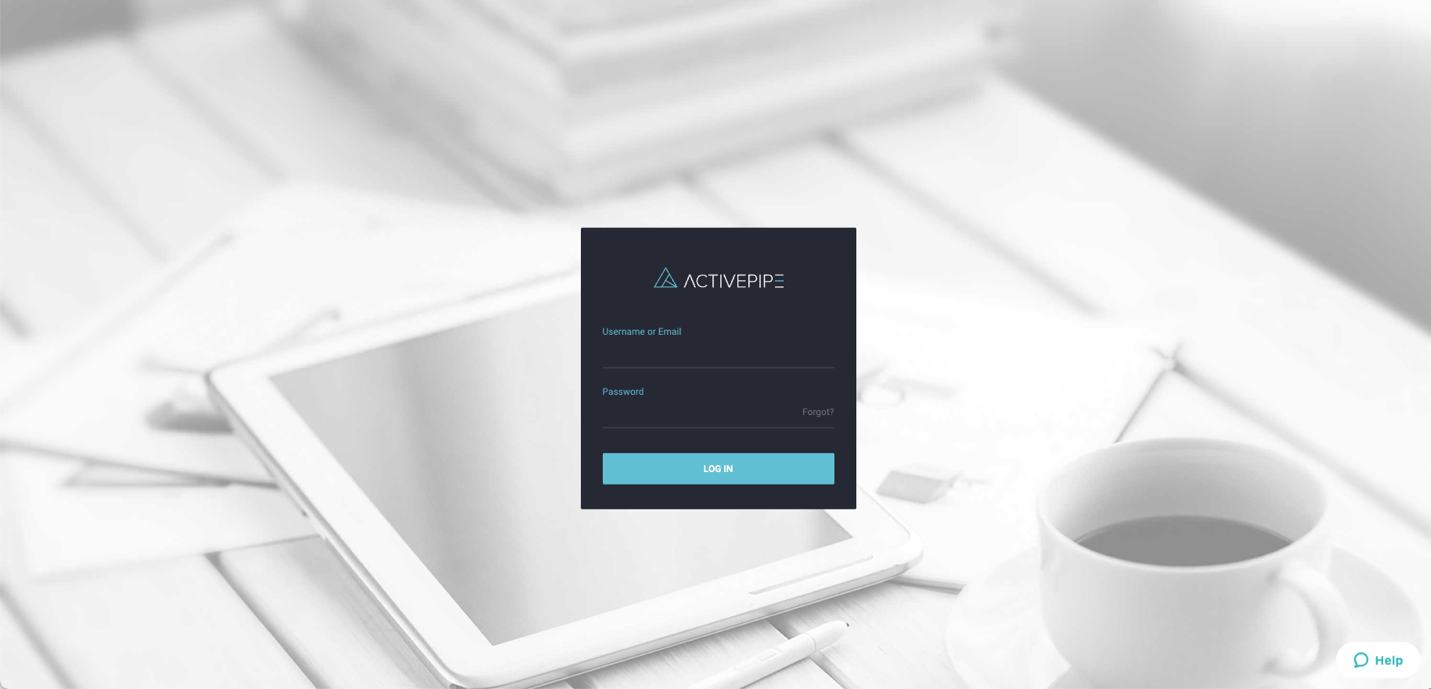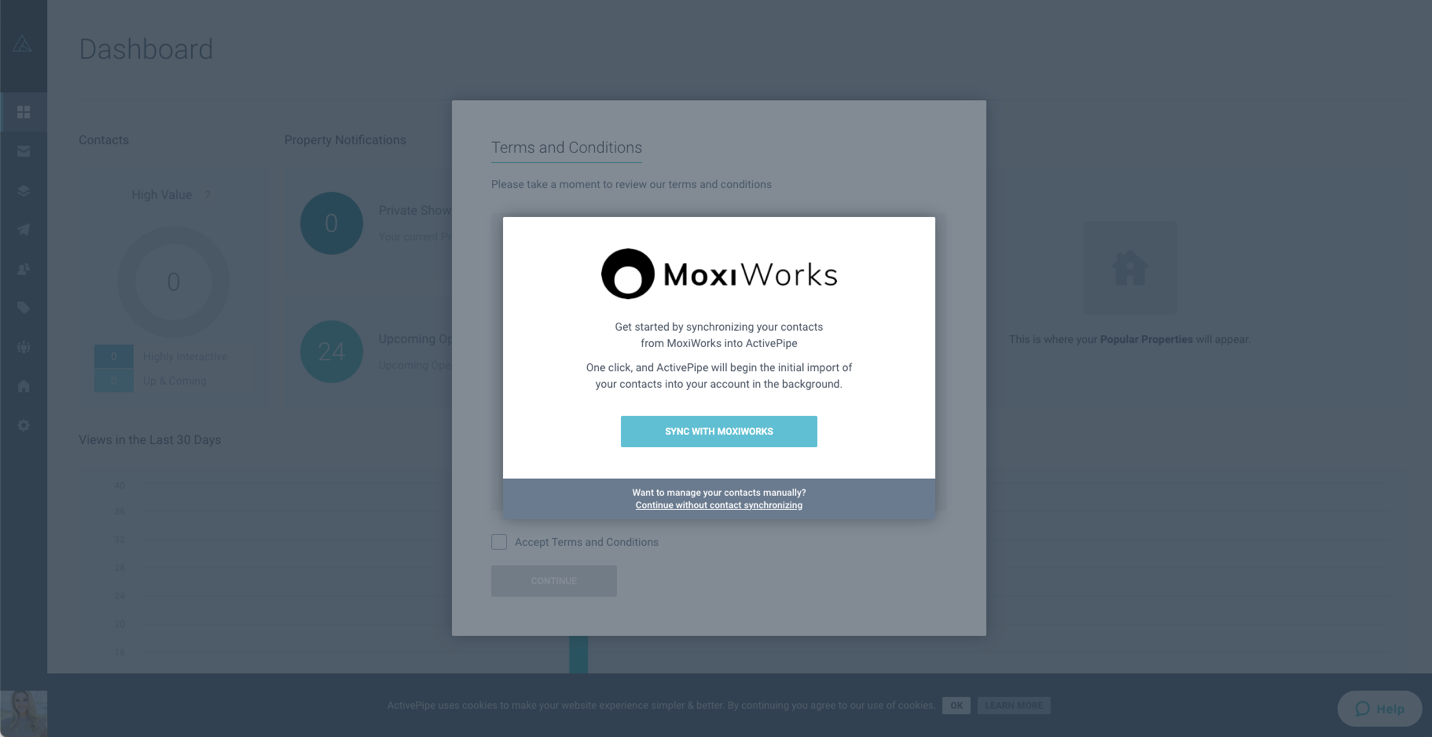 If your brokerage has already onboarded with Activepipe, you should automatically be logged into your account. Otherwise, the landing page will ask you to sign up with Activepipe and enter your billing information. If you already created an Activepipe account independently, you can simply enter your login credentials.
3. If you are logging into Activepipe with a pre-existing account, you should see the below prompt to sync your contacts from MoxiEngage. Select Sync with MoxiWorks.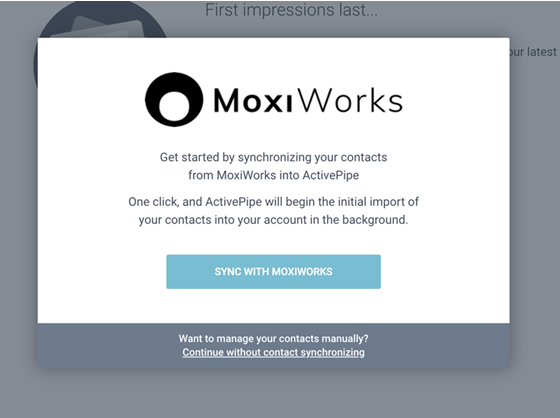 Once you accept the prompt, the sync begins. Any changes you make in MoxiEngage to your contacts also reflect in ActivePipe.
However, if you have already accessed ActivePipe before and did not choose the sync with Moxiworks option, you can initiate the sync by selecting the gear icon on the left-hand menu column. From the Settings list, select Integrations and connect your MoxiEngage sync email to start the data sync.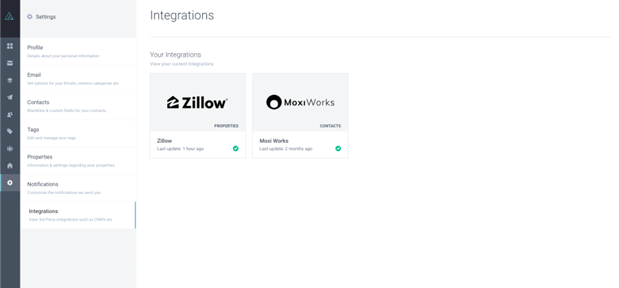 The first time you use ActivePipe you should expect to see:
a getting started with ActivePipe guide
a page to add your credit card information
a terms and conditions page
Learn More!
To learn more about ActivePipe visit: