The My Brand – Logo allows you to add your own branding elements for use in MoxiPresent. Depending on your brokerage settings you may not see this option.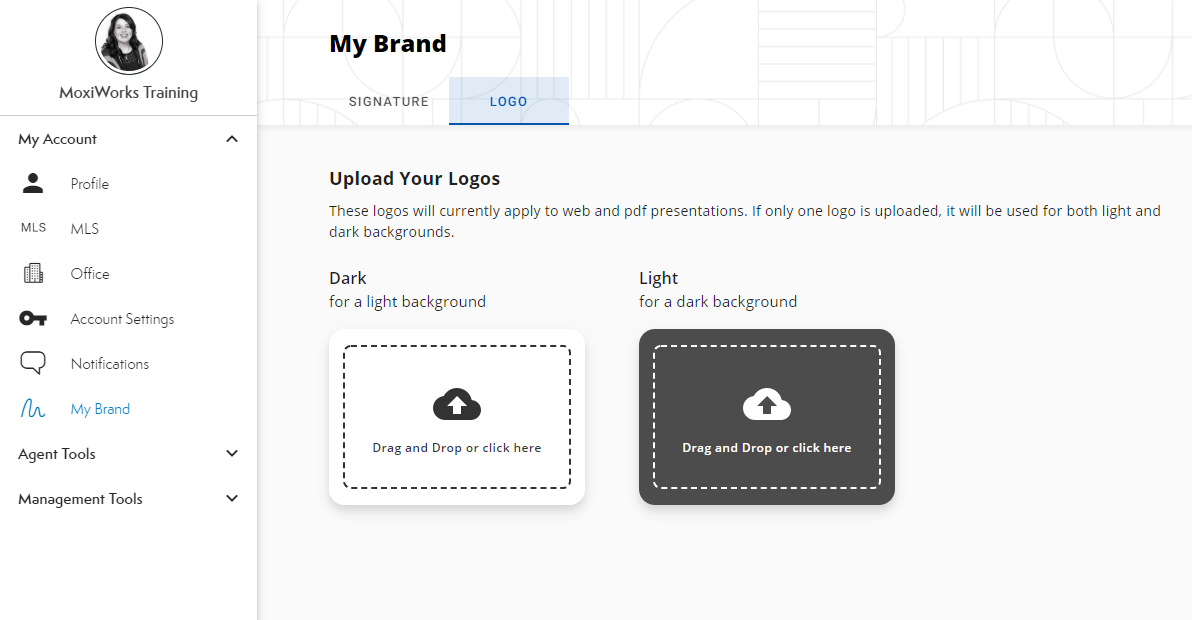 Upload both a for a light background and a logo to go over a dark background. You will want to use a .PNG file with transparency for the best effect.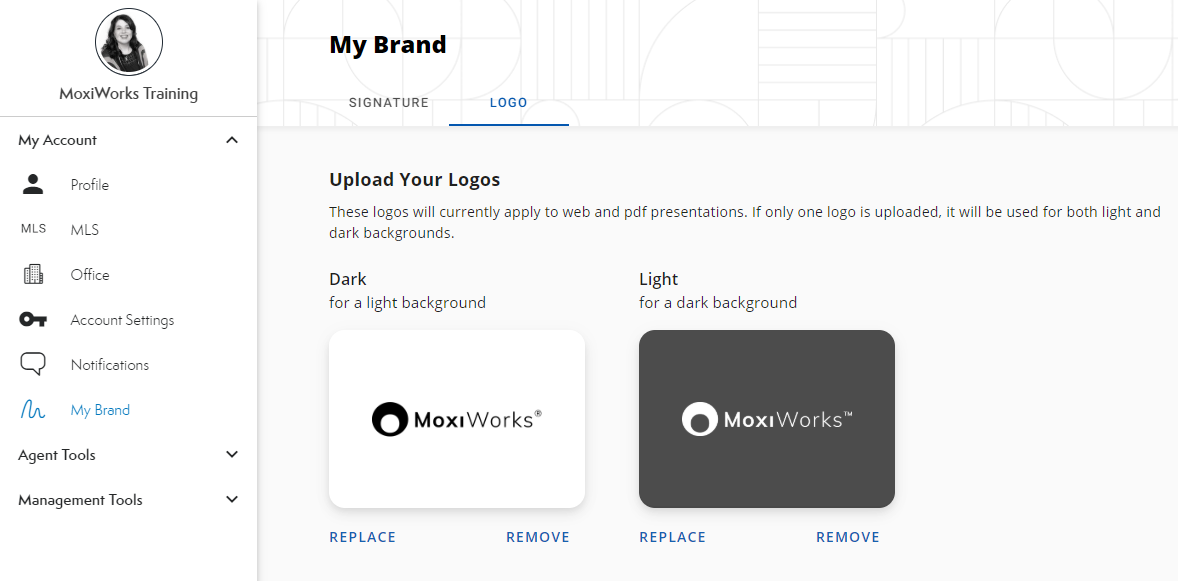 To use your new logo, Select Personal Logo from the Branding section of your Presentation in MoxiPresent and select Apply.