You can use the What's My Home Worth widget on your website homepage for visitors to check their home's value instantly with Percy's data.
If you want to add the What's My Home Worth tool as a menu link item or widget, Percy's support team can assist you with obtaining the appropriate HTML code. If you do not have this widget as an option in your website admin Homepage section, you are able to integrate a similar financial home calculator by iFraming from another third-party site. Follow the instructions below.
How to iFrame content into a Custom Page
Note: Not all brokerages will have these features available in their Moxi products.
1. In the website admin under the Homepage settings, you can now find the What's My Home Worth widget available to display. Insert your Percy username/email to authenticate your account. Select Publish at the bottom of the page when you are done.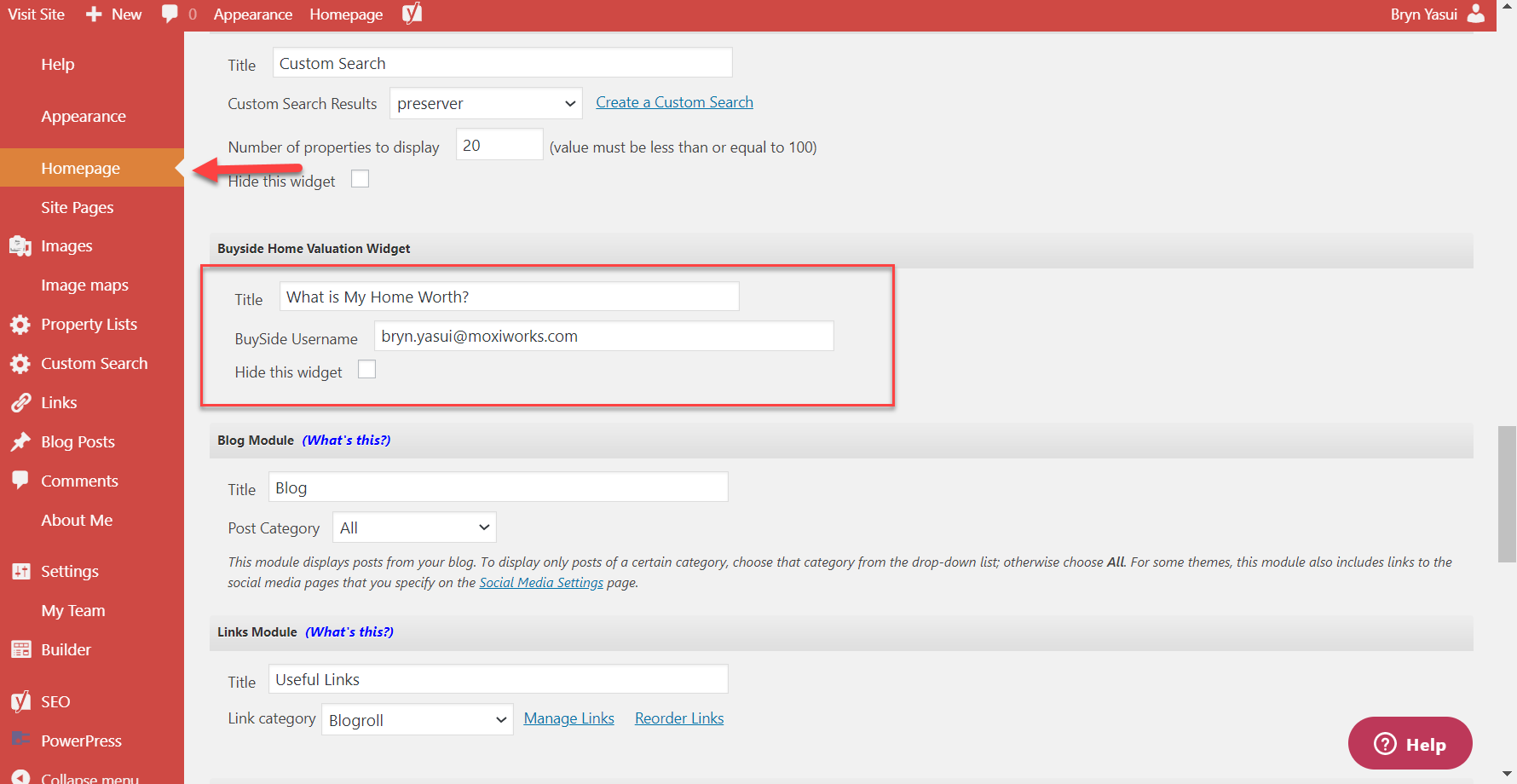 2. On your homepage, you will see this tool as a search bar. Visitors can input their home address and redirect to the Percy site.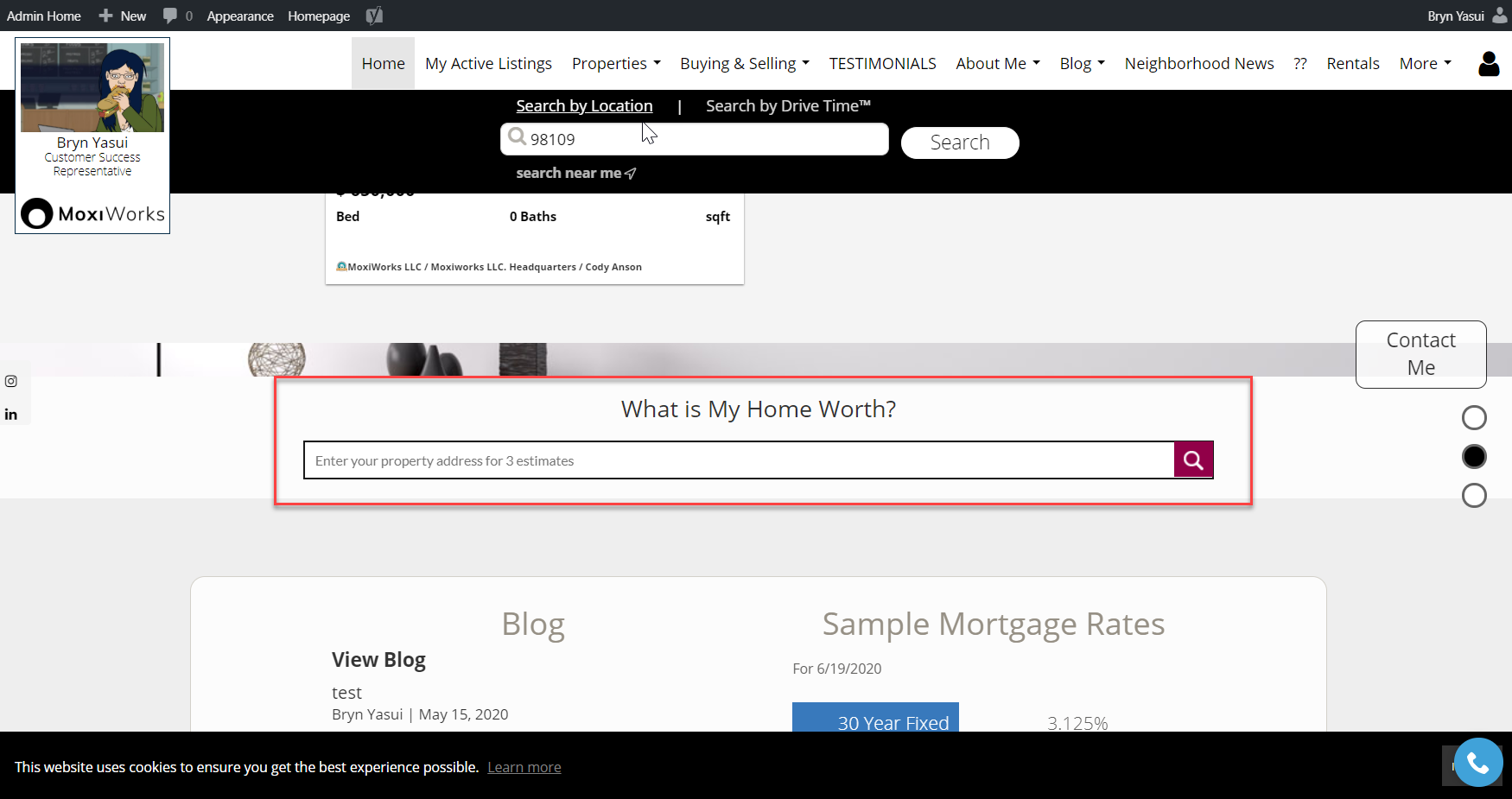 3. You should now be redirected to the Percy site. The website url on this page should read something like "homevalue.brokerage.com/yourusername". Here, you will see a collection of data from Percy regarding the home's value. The user can subscribe to the report on their home (see the second image).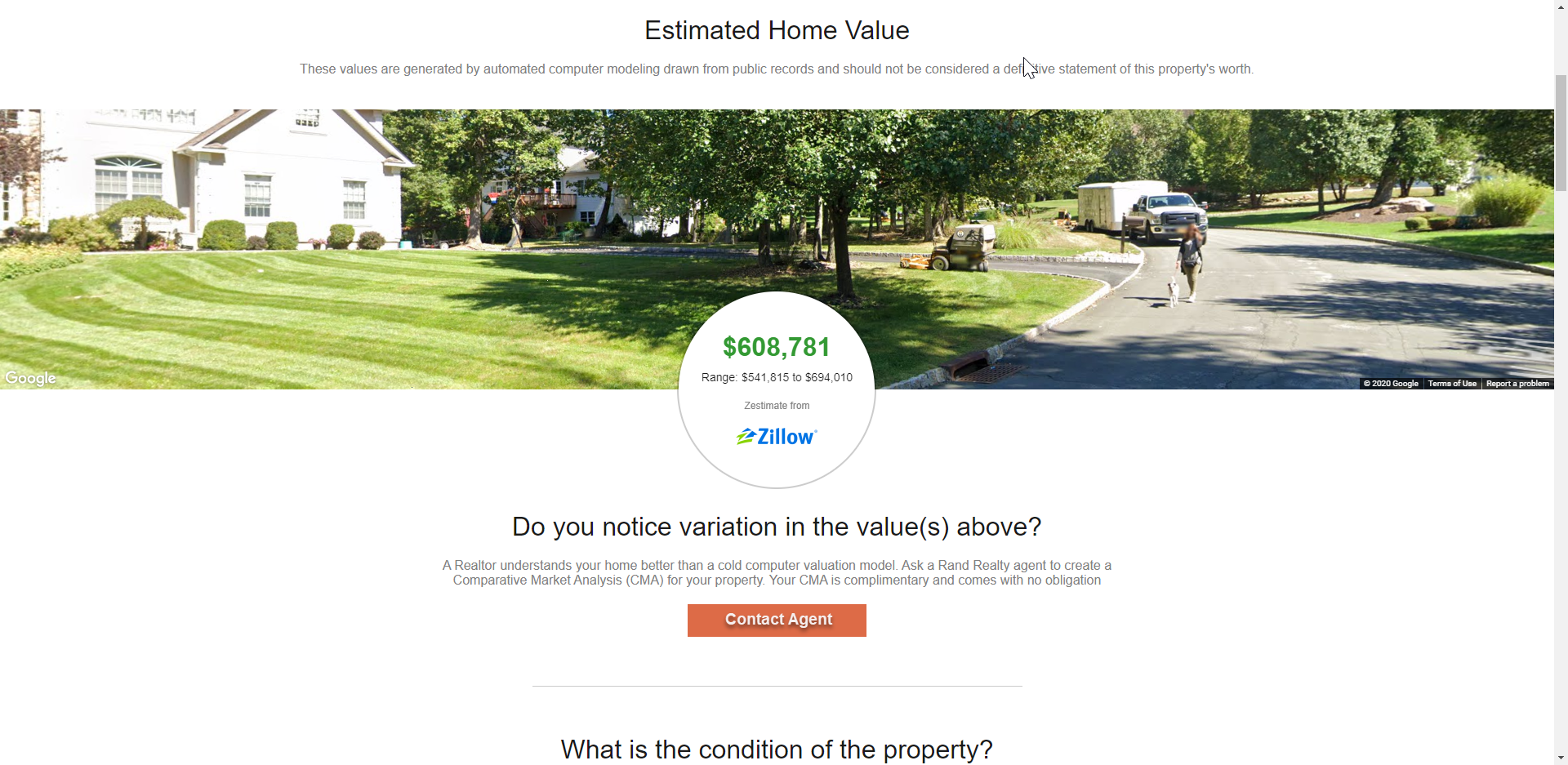 If you would like to add the What's My Home Worth widget on a custom page, you can follow the instructions here on how to create a custom page. 
Contact Percy Support to retrieve the HTML code required for the integration. 
*Some brokerages don't support the Percy widget at all on their websites. If this widget is not in your Homepage settings, your brokerage did not choose to include it in your agent websites.