MoxiEngage is now displaying your team Engage activity in an easy to read, at a glance, dashboard. See all the activity your team is doing. How many transactions they have in flow, their personal goals, and touchpoints.
Before we look at the dashboard, you will want to confirm that you are part of a team by going to your Account.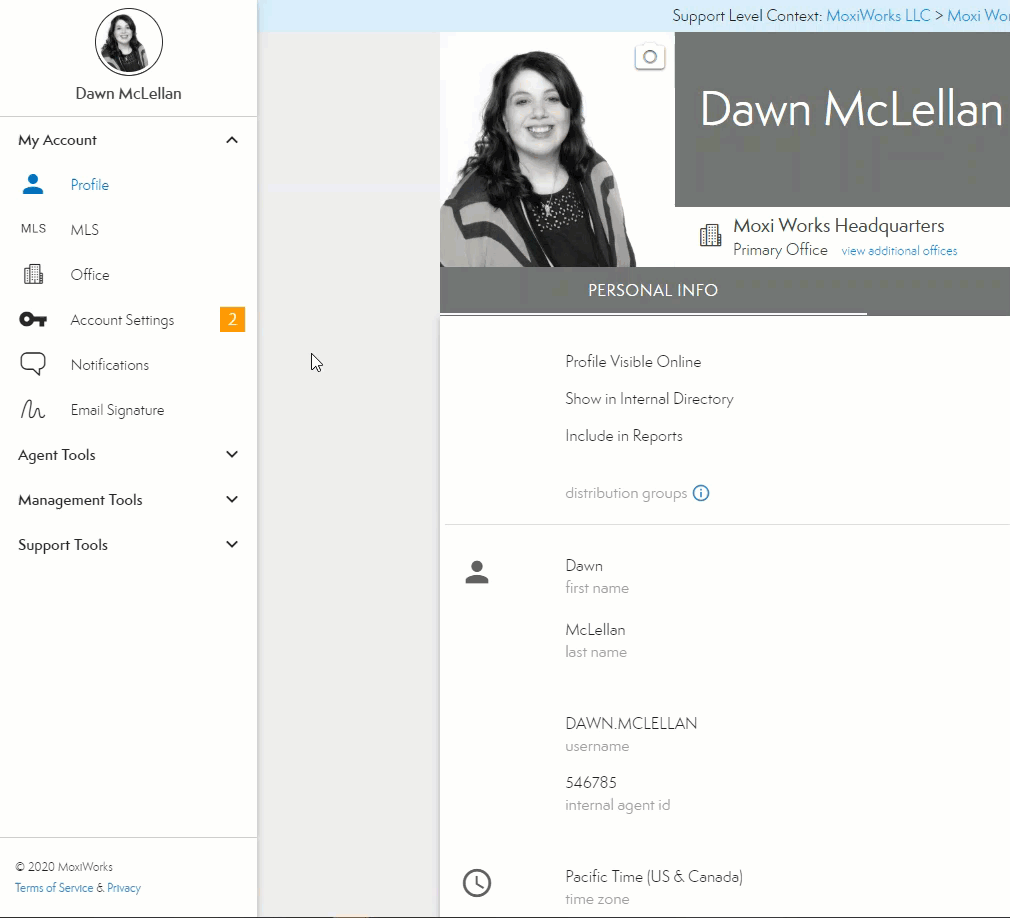 Open the Agent Tools menu on the left confirm you have an option for My Team.
Once you confirm you are a member of a team, you can only see the Team Engage Dashboard if you are labeled a Team Lead.

NOTE: If you need help with either of these, please speak to your office admin or brokerage staff to update your account.
Now, let us look at your Team dashboard.
From Engage, select the drop-down menu from the Agent Dashboard and chose Team Mode.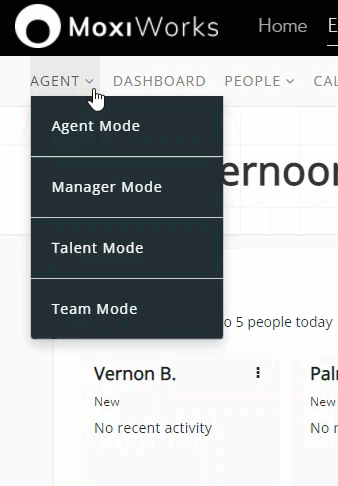 Goals: Your Goals will be an aggregate of all your team members' goals. Each goal they have set for themselves personally will be reflected here.


NOTE: You can set a team goal that is different from personal goals.

Change this by selecting View, then selecting Team GCI from the settings wheel, and switch to custom GCI goal.


Enter your amount and select done. Your GCI goal will be updated.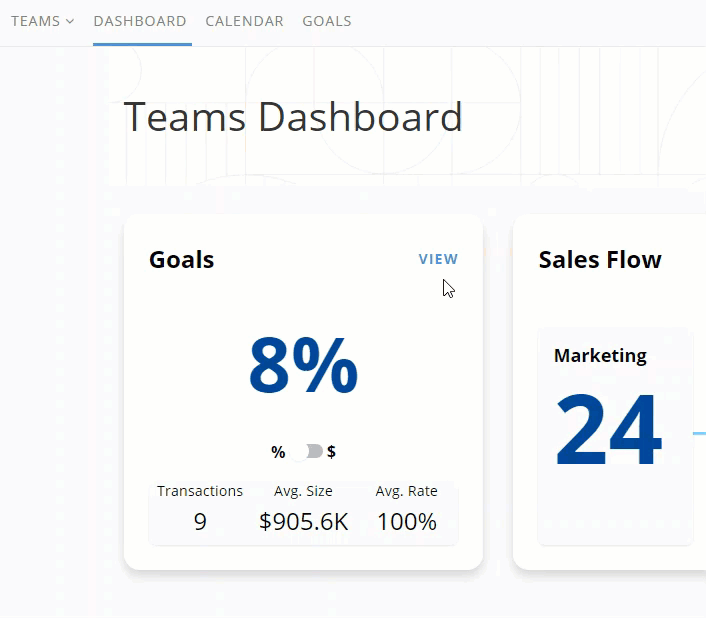 Sales Flow: This section will show a roll up of all the transactions currently in the pipeline for your entire team. You will be able to see, at-a-glance, the number of transaction and where they are in each zone.

Team Member Breakdown:



How many transactions each team member has in their Sales Flow and in what zone each transaction is
Next to the sales flow numbers, you will see where each team member is in relation to achieving their goal.
Additionally, you will see how many people each team member has subscribed to Neighborhood News.
And finally, you will see a Status dot next to each person. This will tell you if they are on track to achieve their personal goal.
NOTE: The more you utilized Engage and the Sales Flow, the more information and insight you will be provided.

Member Profile: To view a team member, select their name from the list. This will bring you to their personal overview, provide you with insight and information about their Sales Flow pipeline and allow you to keep track of their progress over time by Saving Stats regularly.