Question:
I am working with a married couple but I'm not sure how to organize them in Engage.
Situation:
You are working with a couple who have the same address but different contact information and you're not sure how to set them up in Engage.
Answer:
MoxiEngage recognizes every contact card as an individual person so when dealing with couples who have separate contact information, you will typically want to add them in as two separate contacts.
Only the primary email and phone number are used for subscriptions and campaigns so it's important to keep the records separate so both clients receive your communications directly.
You can add additional information to help you keep everything in order such as adding relationships (see below).

But what about Mailing Labels?
If you use the Export Mailing Labels feature, a great way to avoid duplicated mailing labels it to add the address to only one of the couple's account. You can then add in a Label Name so you are sure to address both parties in your mailers (see below).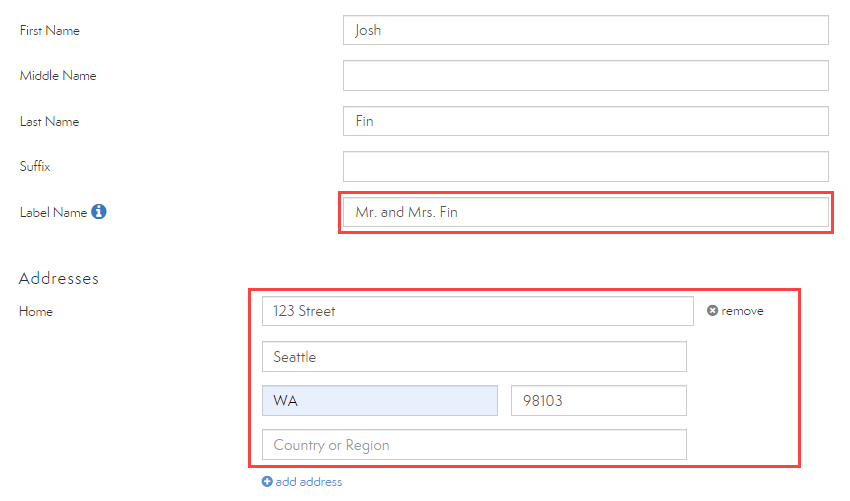 But what about transactions?
When you create a transaction, it will give you an option to include Associated People. You can add the spouse's contact information in this section so both parties are shown as a part of the transaction in Engage.
See how here: Adding Multiple People in a Transaction