Create a custom Campaign email using the blank template option.
Creating a Campaign Email from a Blank Template Layout
1. From the Campaign Content Admin Screen, choose Brokerage Emails and select Create an Email (see below).


If creating an email for an Office, choose Office Emails and then select Create and Email (see below).

Provide your email a name and then select Begin (see below).

Note: You can select an email from the Moxi Library if you are creating a Brokerage Email or from your Brokerage Library if you are creating an Office Email.


Setup your email by adding:


Subject: Give your email a subject line that will catch your recipient's attention.
Preview Text: Customize the preview text your recipient will see in their inbox if they have preview mode turned on for themselves.
Include: Add a Header, Footer, and/or your email Signature to this email. You can also leave these unchecked and create your own options when building the email.
Add Permissions: Create emails for specific Organizations, Regions, Offices, or Roles (example: You can create a recruiting email used only by users with Manager role).
Save: Save your Setup settings.

Build your Email by selecting the Build button. Choose the Start From Scratch template and select it to begin editing (see below).

3. Select Blank Layout from the touchpoint options (see below).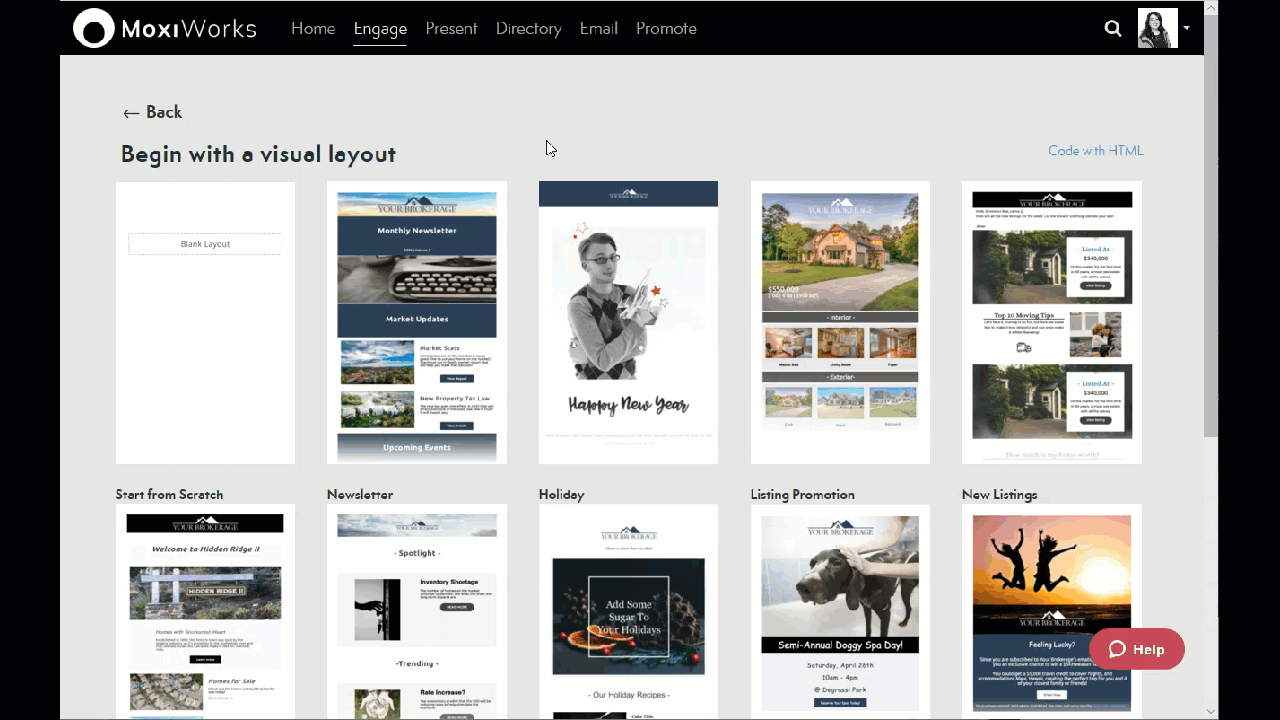 4. To start creating your email, select the Rows tab from the top right and click, drag and drop the row you wish to use (see below).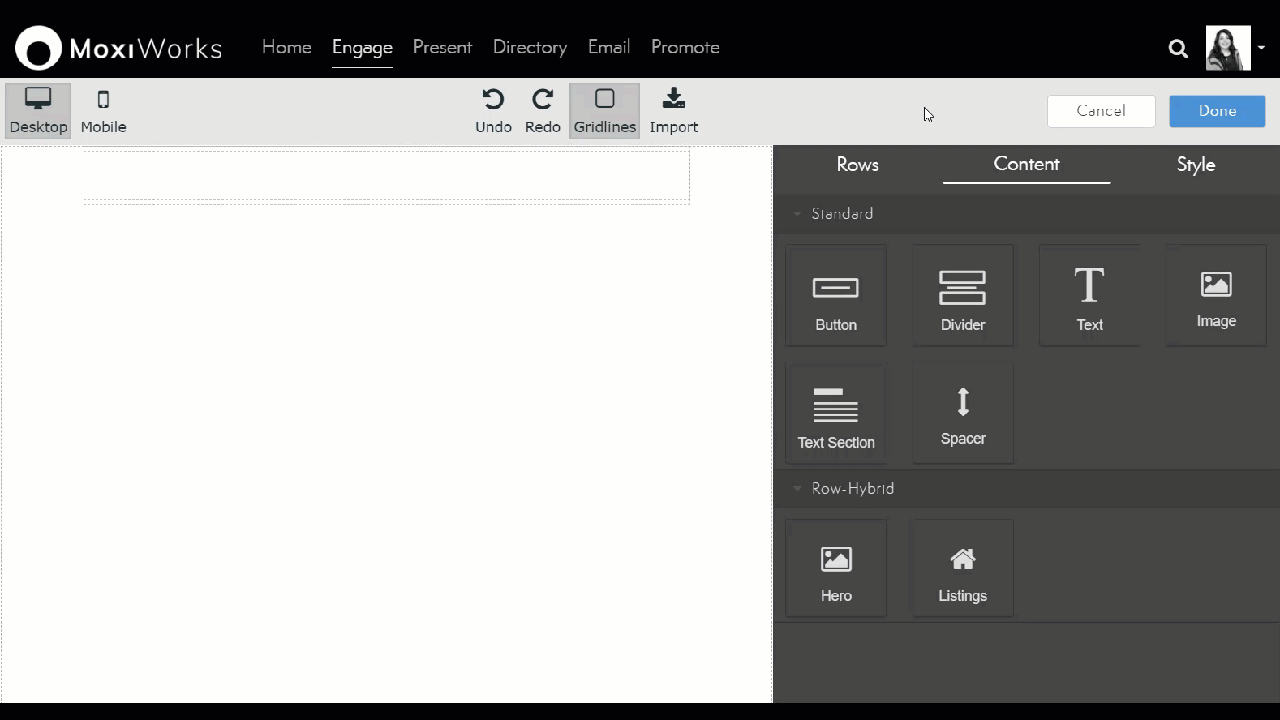 5. To add your content, select the Content tab from the to right and click, drag and drop the desired content into your row (see below).