In MoxiPresent you can use an MLS Area as an additional filter to search for your comparable listings. If you don't know how to find the MLS Area for your listing, that's no problem! Follow to instructions below to search by MLS Area in MoxiPresent.
Search by MLS Area for Your Listings
1. On the Search tab, select MLS # search (see below).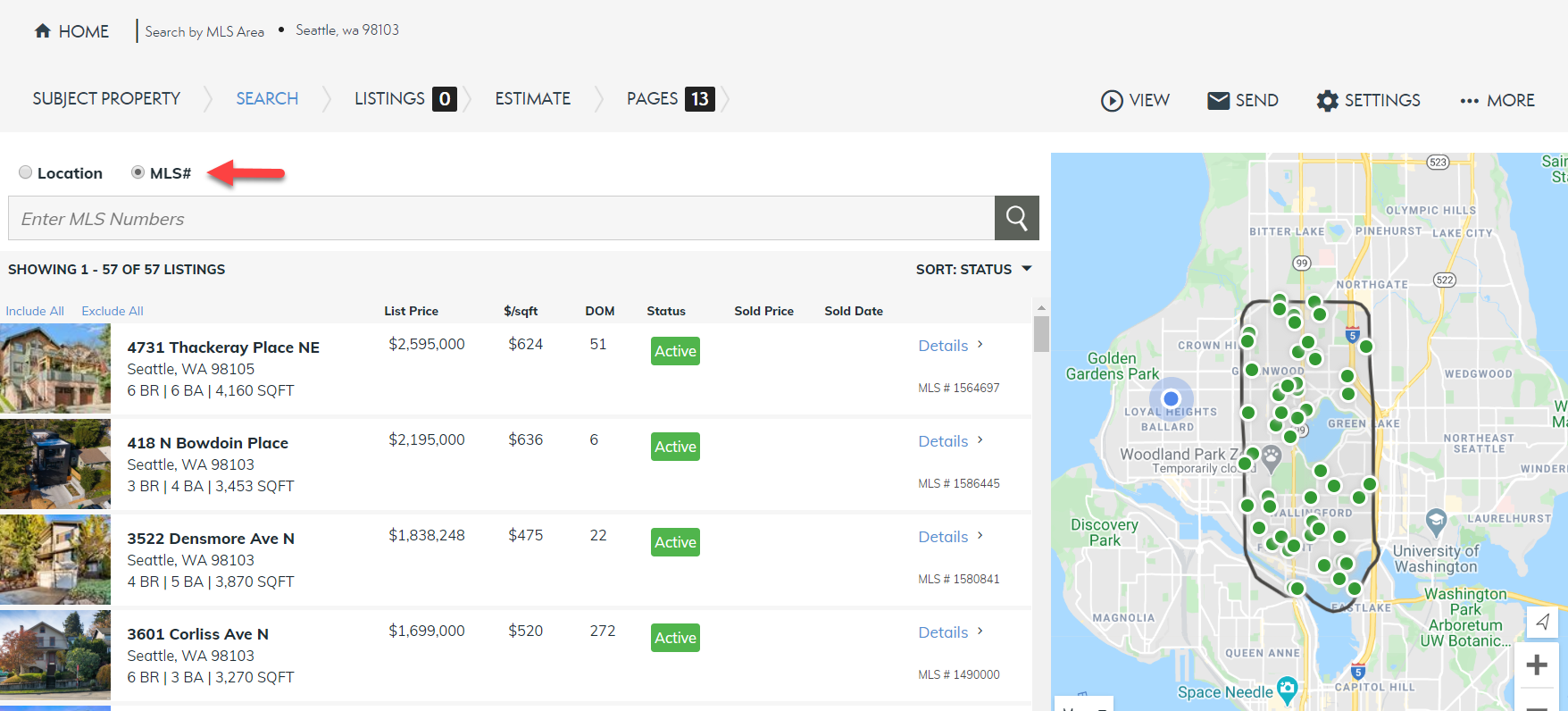 2. Enter in an MLS Number you know is in the area you are wanting to search in and select the Magnifying Glass to search (see below).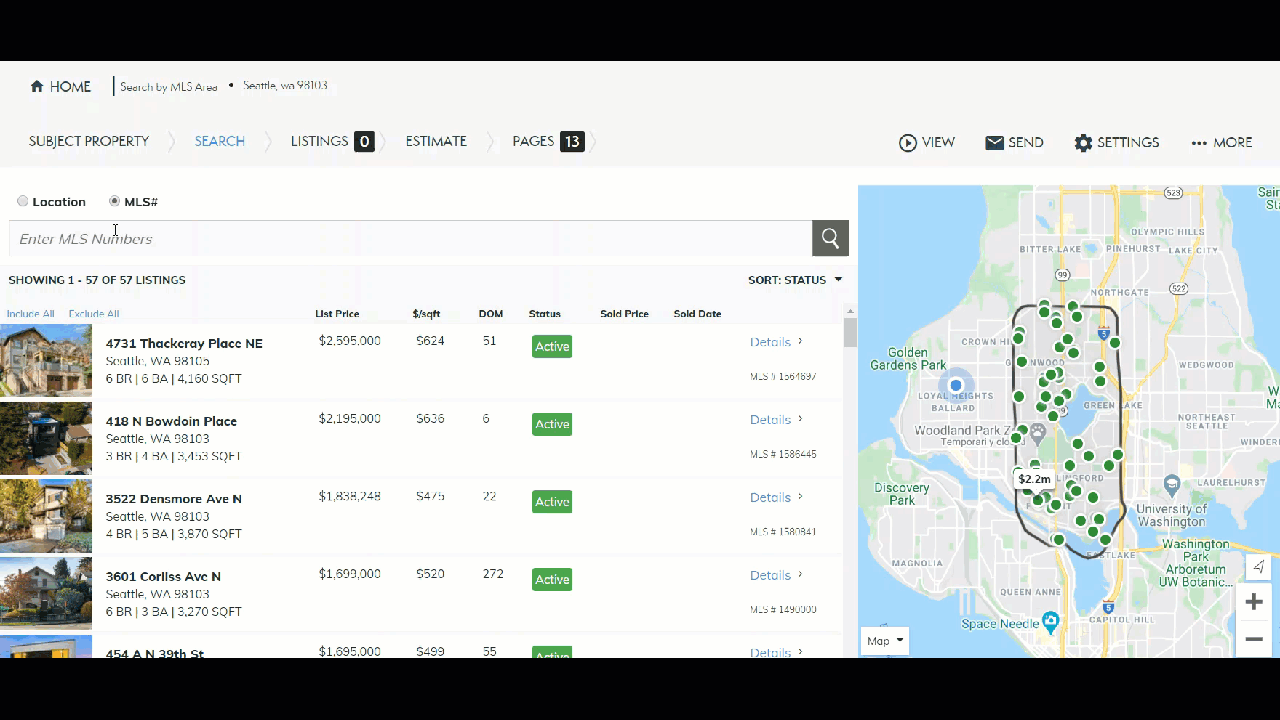 3. Select Listing Details from the listing that appears. (see below).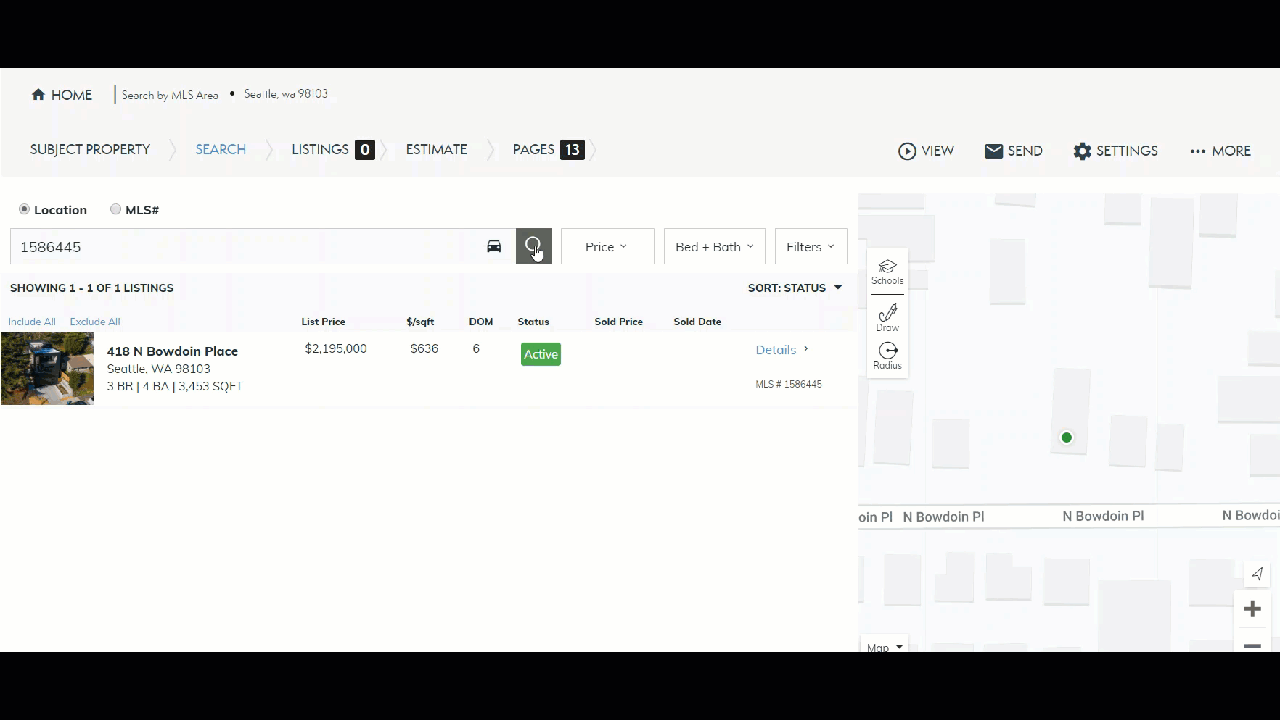 4. Copy the MLS Area code from the details (see below).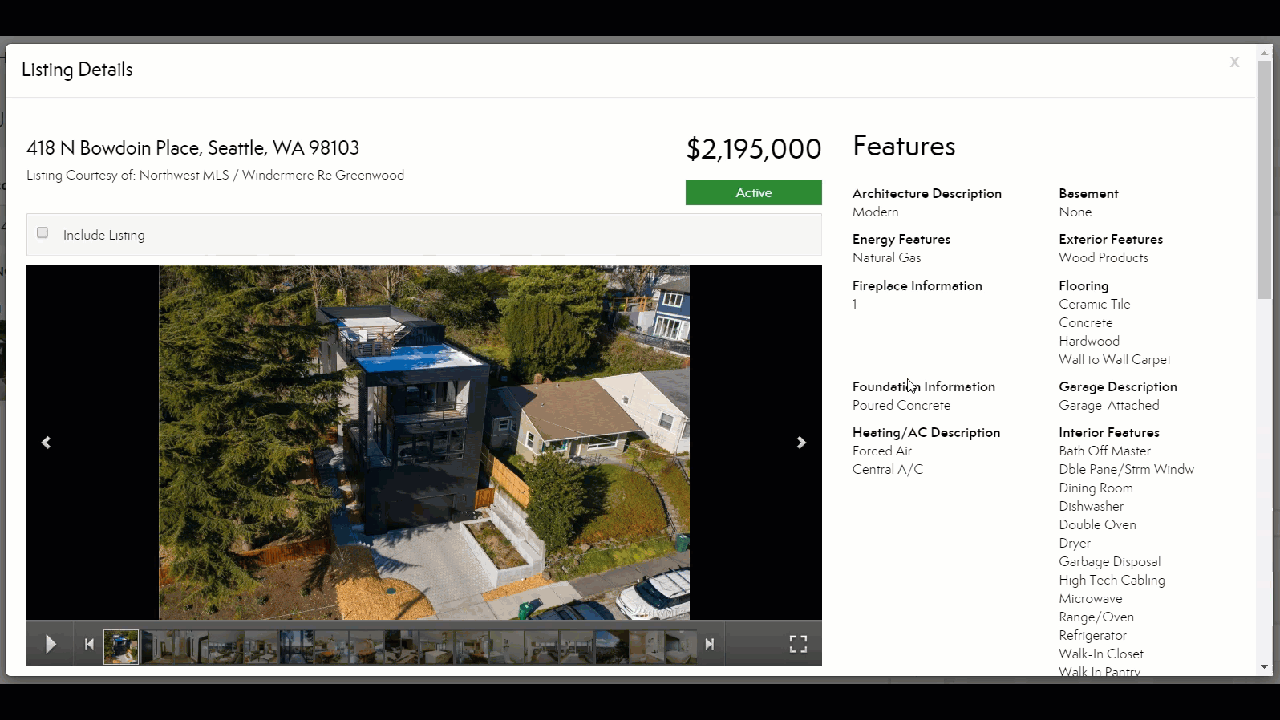 5. Go back to the Location search (see below).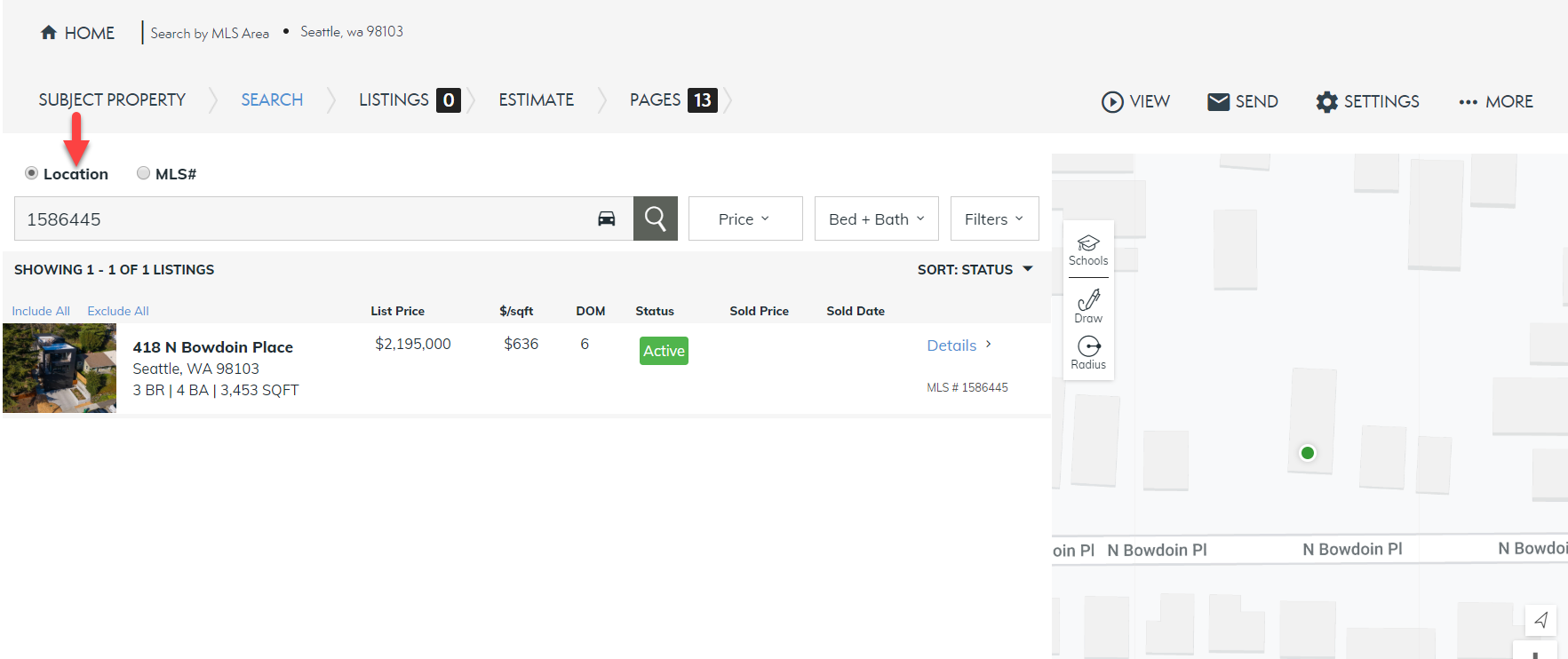 6. Add MLS area number to filters and hit Apply (see below).