MoxiPresent uses the details from the Subject Property, including location, square footage, number of bedrooms, and number of bathrooms to provide an initial search for comparable properties.  You can then use a variety of filters to narrow or expand your search criteria to find the properties you want to include in your presentation.
You can also search for properties by the MLS Area.  If you know the area name, you can enter that into the Location box and select the magnifying glass to search.  
Looking up the MLS Area for Your Listings
1. On the Search tab, select MLS # search (see below).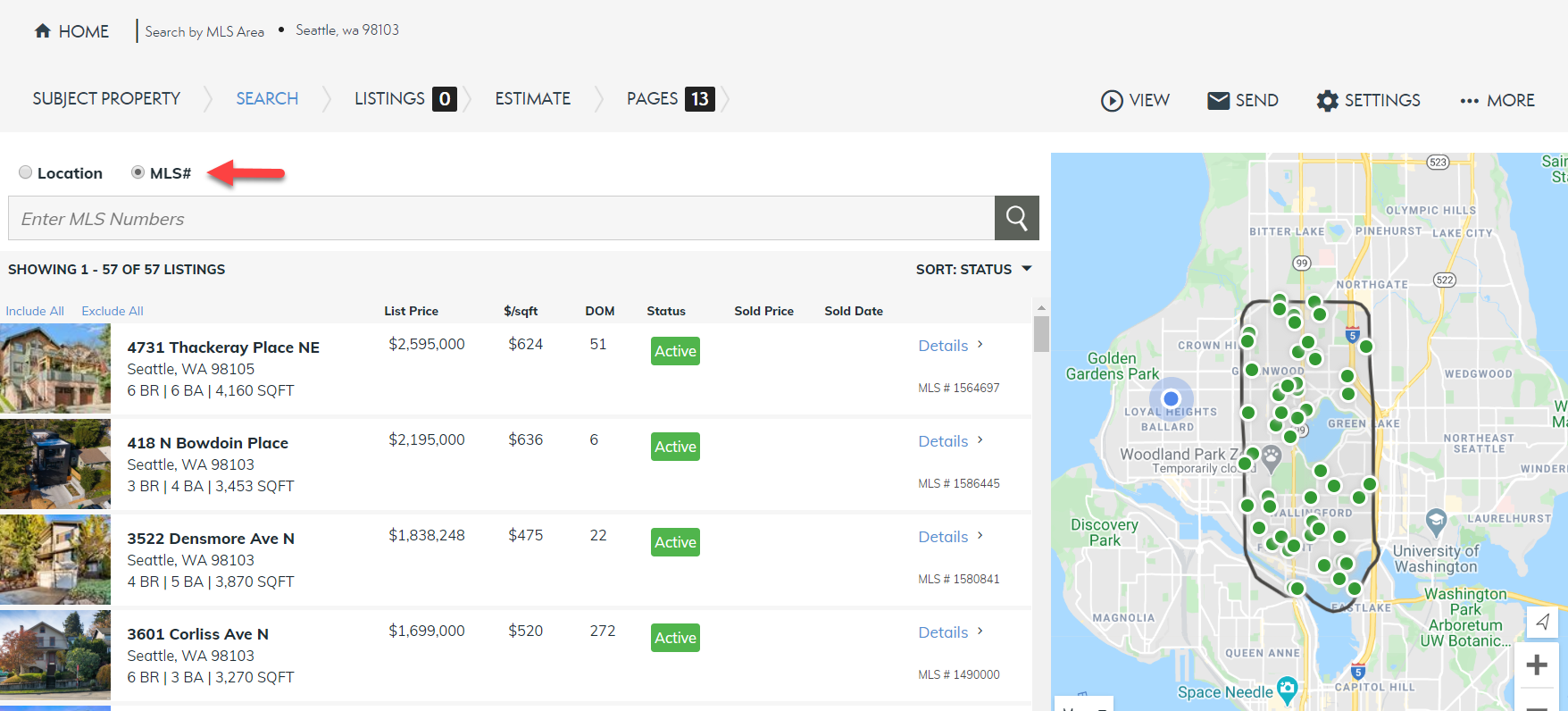 2. Enter an MLS Number for a property you know is in the area you want to search and select the Magnifying Glass to search (see below).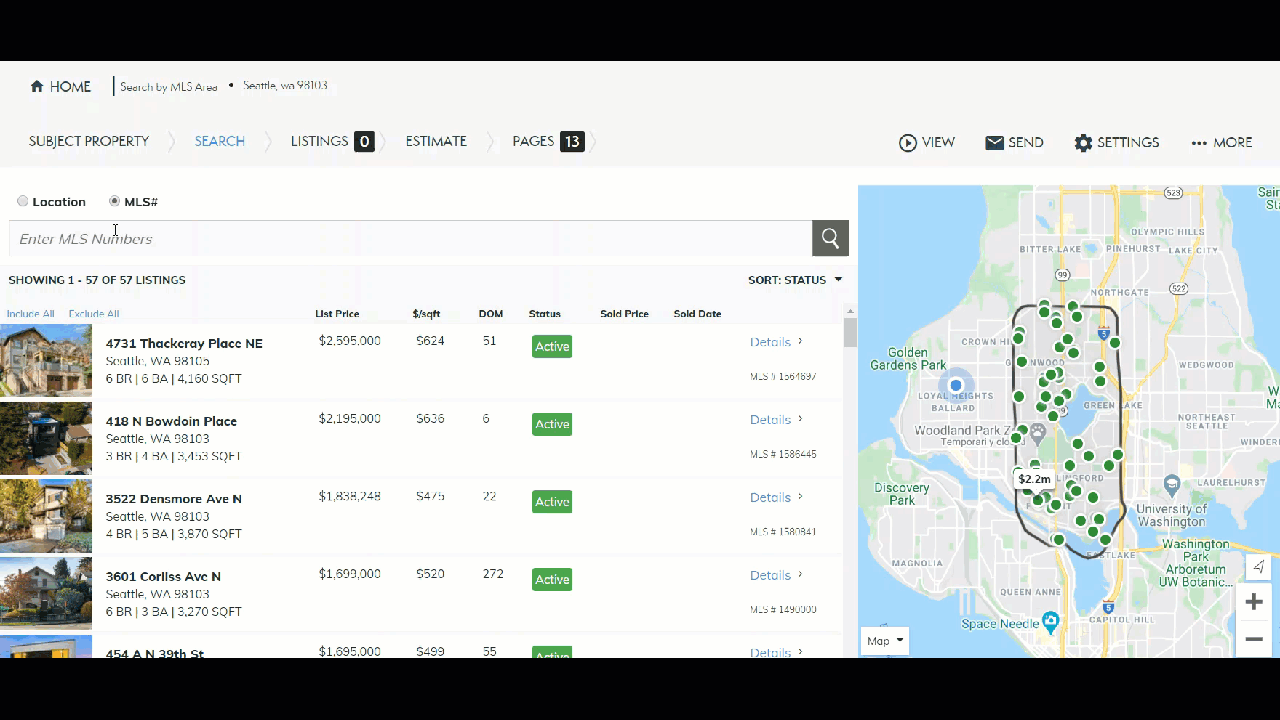 3. Select Listing Details from the listing that appears. (see below).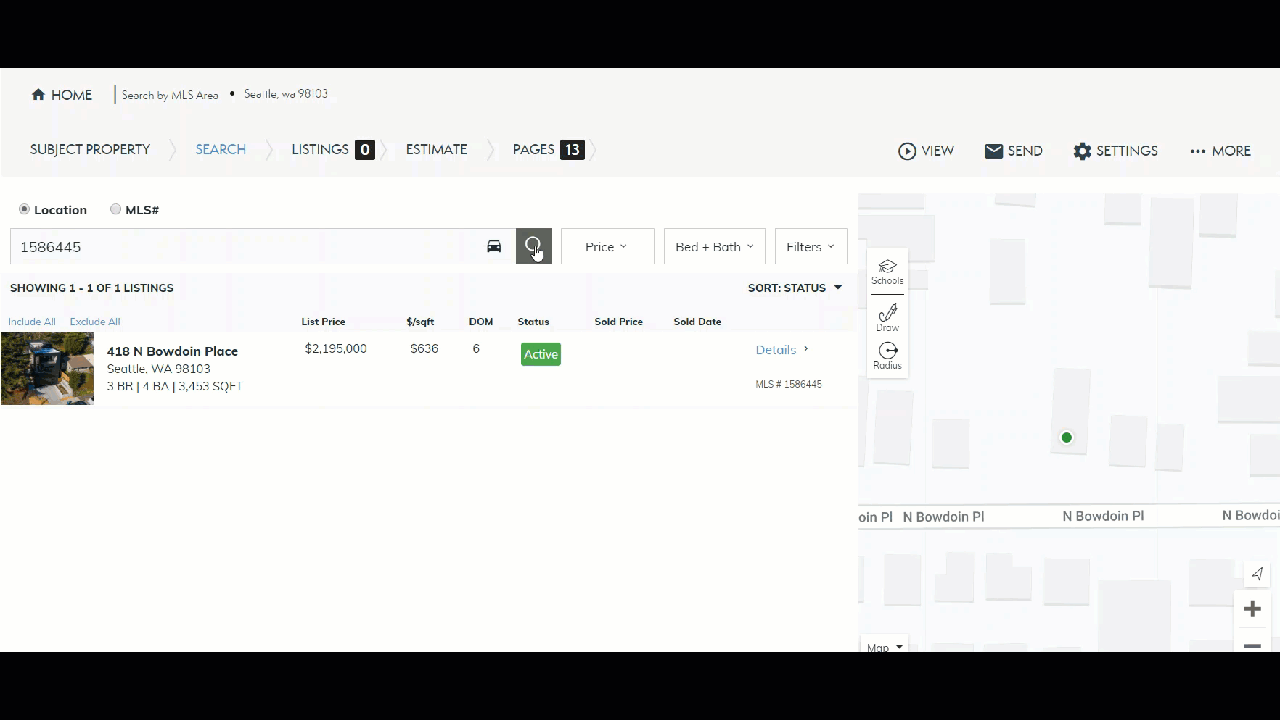 4. Copy the MLS Area code from the details (see below).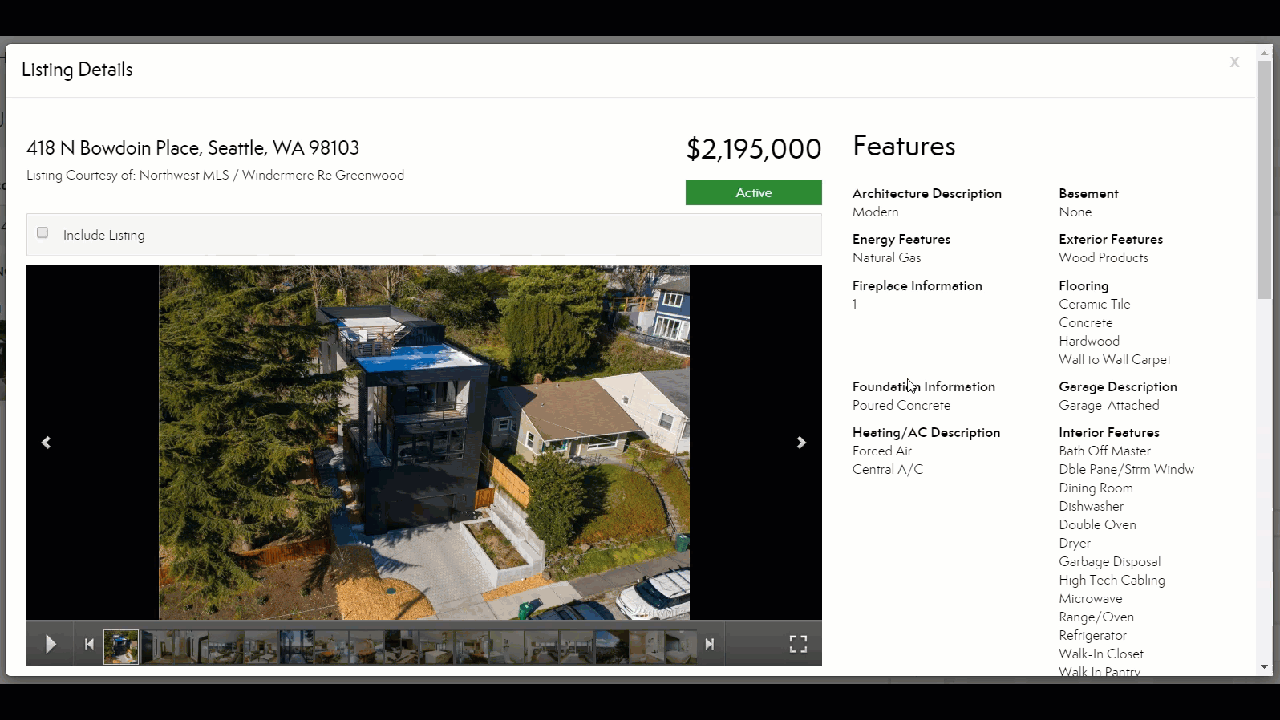 5. Go back to the Location search (see below).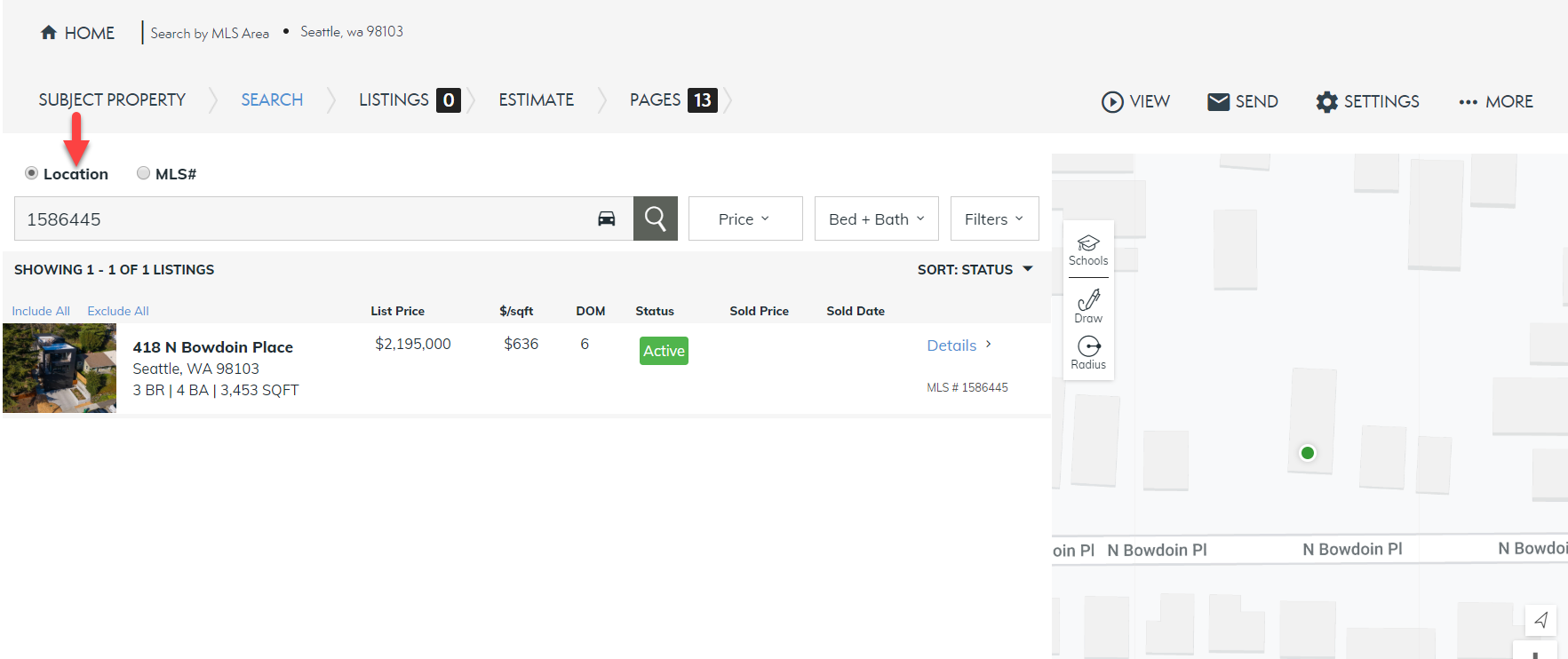 6. Add MLS area number to Filters and select Apply (see below).