You can assign a presentation to another agent at any time in just a few easy steps. When you assign a presentation to a new agent, that presentation is moved out of your Present account and is added to the new agent's account. The new agent can make any needed changes or even assign it back to the original agent.
Assign a Presentation to an Agent
1. From the MoxiPresent Home Screen, select the Three Dots on the presentation you wish to add (see below).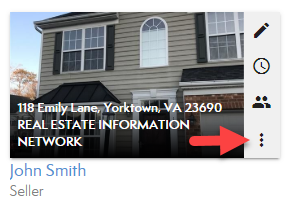 2. Select Assign to Agent from the drop-down (see below).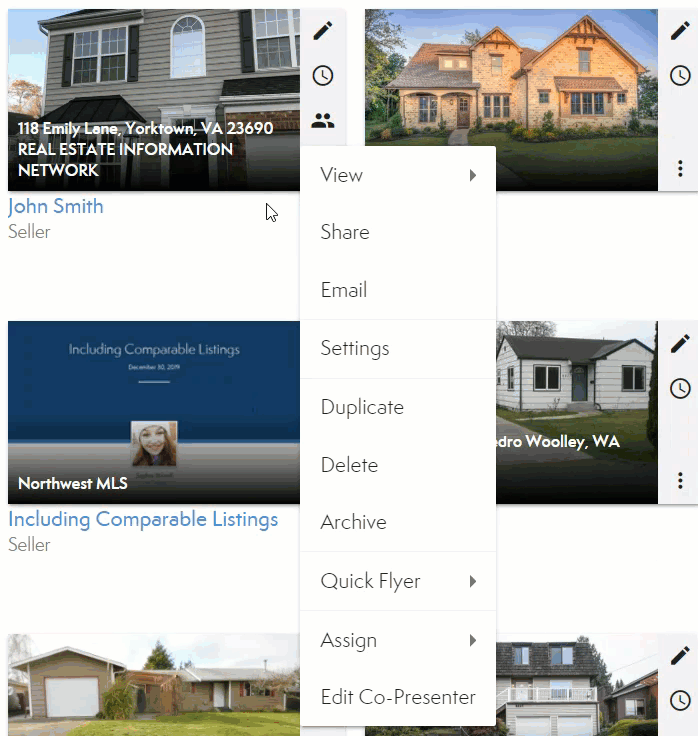 Note: If you are a part of an agent team, you will also have the option to Assign to Team.
3. Enter the name of the agent you wish to assign your presentation to then select Search (see below).

4. Select Assign next to the agent's name (see below).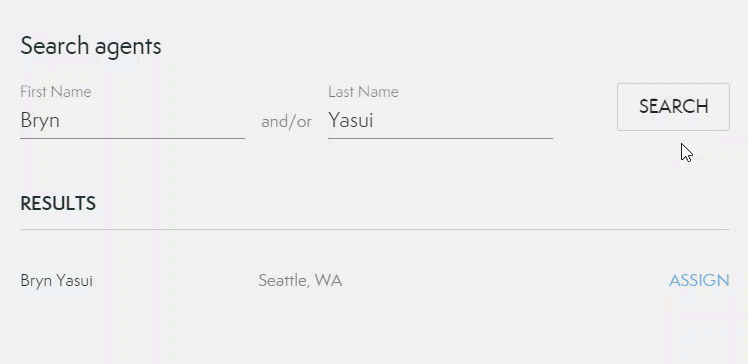 5. A pop-up will appear to verify that you want to assign the presentation. Select Assign to confirm (see below).

Note: If you assigned your presentation to your team, you will see the presentation under the Team Presentation