Google Analytics is a great way to collect basic data from your website by allowing you to see how many people view each page of your site and how long they stay.
You'll need a Google Analytics account in order to start collecting data. Click here for instructions on how to get a Google Analytics account and how to find your Google Analytics 4 Property Tag.
Note: All Google Analytic support issues beyond adding your Google Analytics 4 Property Tag to your Agent Website should be directed to the Google Analytics team, as our support team is unable to provide support for third party programs.
See how to get support here.
Adding Google Analytics to Your Agent Website
1. Select Settings from the Navigation on your Agent Website Admin Tool (see below).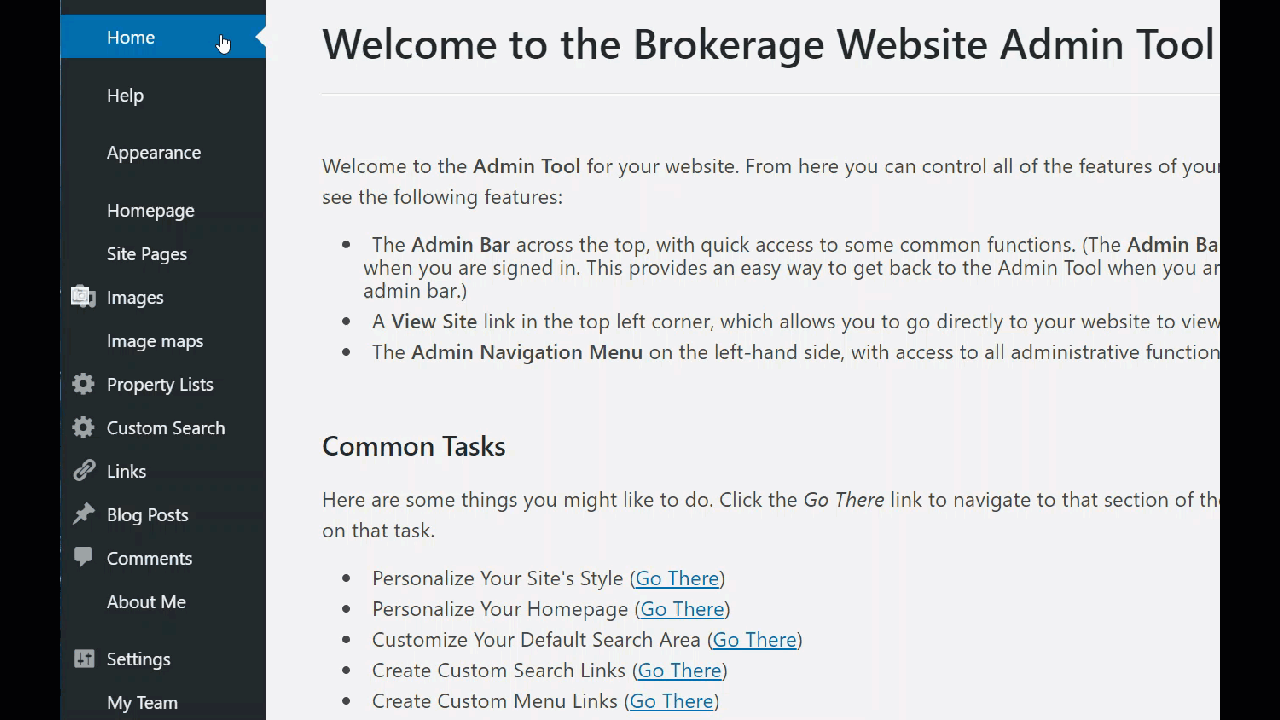 2. Choose Site Analytics from the drop-down (see below).

3. Add your Google Analytics 4 Property Tag then select Save (see below).

Note: You do not need to add in the Google Analytics Web Property ID if you do not have one. This is for the older version of Google Analytics and is not relevant if you have recently created a Google Analytics account. To track future data on your website, make sure to obtain a Google Analytics 4 Property Tag and add the tag into the area shown above.